Airport Parking for Motorbikes
13 Jan, 2014
Jurga Sefton
99 Comments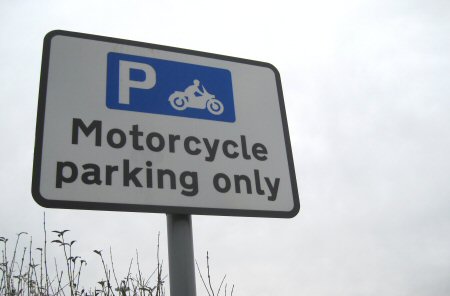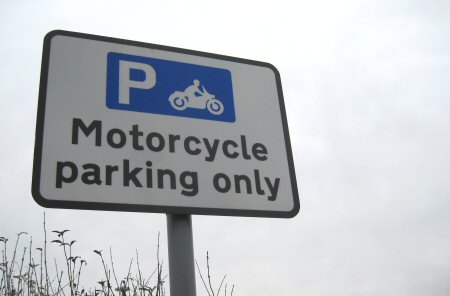 Over the years we have received a range of questions about motorcycle parking at UK's airports. Here's an outline of how it works.
Question:
I am on a tight budget and have recently sold my car and bought a motorbike. I am flying home soon to see my parents who live abroad, and since I won't need much in the way of luggage I am wondering about the practicalities of taking my motorbike to the airport. Are the charges similar to parking a car at the airport?
Answer:
You will be glad to know that it is much cheaper and, indeed, often free to park your motorbike at some of the airports across the UK. If you don't have much luggage then it is an ideal method of transport.
You do not say which airport you will be using, but we've gathered information about motorcycle parking at popular airports:
Cardiff – The airport have recently confirmed that they have free motorcycle parking located in the Short Stay car park, not far from the exit barrier.
London Gatwick, both North and South Terminal  – There are dedicated bays in both of the short stay car parks.
London Heathrow (Terminal 2) – Towards the back of Short Stay Car Park 2
London Heathrow (Terminal and 3) – Short Stay Car Park 1A/5
London Heathrow (Terminal 4) – opposite arrivals
London Heathrow (Terminal 5) – next to Short Stay Car Park – Motorbike parking at all Heathrow Terminals is Free.
London Stansted – Red Zone Car Park (short stay) and Zone Q (long term car park). Motorcyclists receive a 50% discount on pre-booked parking in either zones.
Birmingham – Situated within Car Park 3, on left as you enter. Normal parking tariffs apply.
Manchester – Their website states that you must call them on 08713102200 (13p from BT landlines, variable from other networks and mobiles!) in advance to pre-book a space in one of the relevant Multi Storey Car Parks and you will be charged 50% of the normal fee. Upon arrival you will need to tell them your booking reference at the intercom and you should be advised where to park.
London Luton – Up to 21 days: Please use the Mid Term Car park, here you can still park free of charge but only for a maximum of 21 days. After this you will need to pay normal charges.
The car parks are monitored but bikes are left at your own risk.
Liverpool – Currently no on site motorbike parking, but secure motorbike storage is available just a minute away through the airports' trusted provider.
Southampton – The airport confirmed that there is motorcycle parking in the short stay car park, in a designated secure area. A commenter provided us with this info:
"On the ground floor of the short term car park there is 3/4 barrier to enter through, no ticket needed, and there is a 3/4 barrier to leave through. Should you get a ticket on entry do not worry, go to the customer service counter in the car park, it's very near the exit, and the person there will tear up your ticket and ask you to use Lane No1 with the short (3/4) barrier to exit the car park."
Glasgow – The airport said that motorbikes can use all of their car parks, but there is a dedicated motorbike area in Car Park 2.
Edinburgh – Dedicated parking area in the Terminal surface car park, on the right past the pedestrian crossing.
London City – The parking here is free, and located underneath the DLR viaduct. If you head towards the front of the Terminal Building, the parking is opposite the turning.
Bristol – Free parking for motorbikes in the dedicated motorcycle park opposite the administration building and it should be signposted. No pre-booking needed!
The above information has been updated to the best of our knowledge, according to the information available to us- if you are aware of any changes, please let us know! (May 2016)
Question:
What can I do with my helmet and leathers? They would take up too much room in my small carry-on bag and I don't fancy sitting on a plane wearing leathers!
Answer:
Some airports have left luggage facilities but this could work out expensive at around £4 to £6 a day. Some bikers manage to cram their helmet and outer layers under their seat or in the top-box, but of course there is always the risk of theft, despite the fact that airport car parks are usually pretty secure, especially if you use a Park Mark car park. Using a storm cover will keep temptation at bay since your belongings will not be visible. Helmets can also be chained to the motorbike.
Question:
What do I have to do when I get back to the airport? Is it the same procedure as with a car i.e. pay at the barrier?
Answer:
Much depends on the airport but you will find, for instance, at Gatwick that you have to have your ticket validated and "zeroed" at Customer Services BEFORE you drive your bike to the barrier, otherwise the machine will demand the fee which you would have paid for a car. You will also have to complete a form giving your bike registration number.
Question:
Is there anything else I need to know about parking my motorbike at the airport?
Answer:
Yes, don't be tempted to leave your bike outside the official bays or else you risk being towed away. On no account should motorbikes be parked in spaces meant for cars.