Shannon Airport Parking
We compare parking at 1 Shannon Airport car parks.
*** This is an average weekly booking price calculated over the past 7 days.
Customer Reviews and Ratings
We encourage our customers to review the car parks they compared and booked through Airport Parking Shop, and we value the feedback.
We compare prices from these 8 Shannon Airport car park providers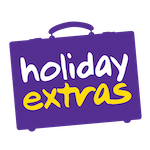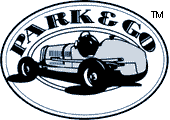 Shannon Airport Short-Term Car Park
The short-term car park is only available for passengers needing to park for up to 24 hours and so unsuitable for the majority of travellers. The car park is a short walk from the terminal building and trolleys are available for luggage.
Shannon Airport Long-Term Car Park
The long-term car park is situated adjacent to the short-term car park and a 2 to 3 minute walk from the terminal building. Payment should be made at the appropriate pay stations in Arrivals. Baggage trolleys are available throughout the car park.
Park 4 Less Car Park
This long-term car park is on-site and can only be booked online. Payment is by means of the credit card used at the time of booking. It is a 7 to 9 minute walk from the terminal building and trolleys are available for transporting your luggage.
The following applies to all three official airport car parks:
A free jump-start service is available
It is possible, on payment of a small fee, to leave your car keys at the Left Luggage Office in Arrivals, should you not want to risk losing them whilst on holiday
Any vehicles not collected within three months of parking will be sold
Regular patrols are made by airport police
Affordable Parking
This private car park is situated close to the airport and is open between 04.30 and 00.00. Staff will, however, stay until the last flight is cleared, should you be delayed. The airport is a few minutes away by courtesy shuttle bus and staff are happy to lend a hand with luggage.
They also provide a special Meet and Greet service for those travelling with small children, plus disabled passengers and those over 65. Just complete the appropriate section when booking. The car park is well lit, and it has night patrols and barrier entry. Keys must be left with the operator.
Bunratty Castle Hotel Park and Fly
This hotel, close to the airport, offers parking for non-residents but customers should be aware that there is a very restricted shuttle service (three a day each way) and may wish to contact the hotel for up-to-date details in view of online reviews left by previous users. There is also an hourly public bus service to and from the airport. Alternatively, a taxi will cost around €18 and staff are happy to arrange this. The car park is well lit and security is provided by hotel staff.
About Shannon Airport
Shannon Airport on the west coast of Ireland was officially opened in 1945 and that same year the first trans-Atlantic flight from the airport took off. Right from the word go Shannon was known as a convenient gateway for flights travelling between Europe and America, first as a re-fuelling stop and latterly as a pre-clearance point for passengers headed to the States.
It regularly handles over 1.7 million passengers, with a large portion of that traffic heading to Great Britain and Europe.