The importance of what the airport car park reviews say
21 Jul, 2021
Alice Fowler
1 Comment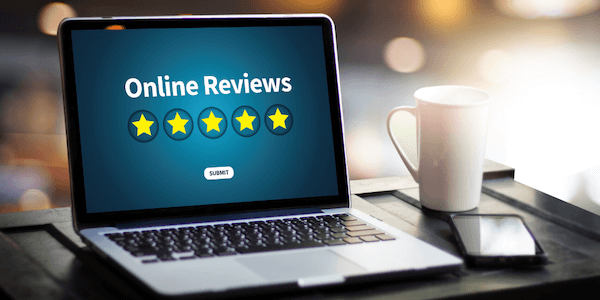 We are all used to consulting Tripadvisor and the like when we are looking at hotels for a holiday or a restaurant for a night out, but what about when it comes to airport car parks? Is there a site that lets us read the car park reviews?
A quick search on the internet will bring up plenty of websites with reviews to read through. Many of them are of the anodyne variety, e.g. "does what it says on the tin" and "would use again". However, when people go into more detail, what are the things we should be looking out for when reading the car park reviews?
Before booking airport parking
You will have noted the price when making the booking, so comments about value for money are hopefully academic. There are, however, various things that can prove very useful when taking the decision on where to park.
First of all, take note if users say they had trouble finding the car park, especially if you are using an off-site car park, which could be some way away from the airport. There is nothing worse than having a flight to catch and driving around the countryside or an industrial estate hunting for a poorly sign-posted car park.
For instance, when using the Manchester Airport Multi-Storey at Terminal 1, Tony Marples said:
"Actually finding the entrance to T1 parking is a joke. Several cars couldn't find the entrance and ended up having to pay £3 just to go round again and have another try. Second time round, still confused, stopped & asked a taxi driver where the entrance was. Head to the left towards the NO ENTRY sign, and take a very sharp, almost hidden, turn left, et voila!"
Now, if you're ever in a position like this, we'd recommend that you go on the website have the directions either printed or on your phone. For instance, for most airports, they will have step by step directions or if not that, they will certainly have a map. This way, you'll feel more confident and will be less likely to get lost.
Before your trip
Possible technical problems
Many car parks use an Automatic Number Plate Recognition system. Have drivers complained that their car has not been recognised? If you are in a hurry, you don't want to be left sitting at the barrier waiting for someone to override the system or be stuck in a queue behind someone with that problem.
Abigail Forster recalls one such instance, she says:
"Used Jet Parks 3 in June to go to Manchester Airport and had a terrible experience at both ends of the Journey. We were queuing at the barriers to get in for 20 mins as almost every car had to speak to an operator to get through as the automatic number plate recognition seemingly didn't work for most and the service for each of these customers took forever…"
Whilst this doesn't always happen, it's also not unheard of as ANPR relies on cameras to read your number plate and sometimes technology can fail us. It doesn't mean you've done anything wrong but it is simply just an error. The best thing to do is to call someone at the help point which should be available throughout most car parks and someone will be able to come and help you.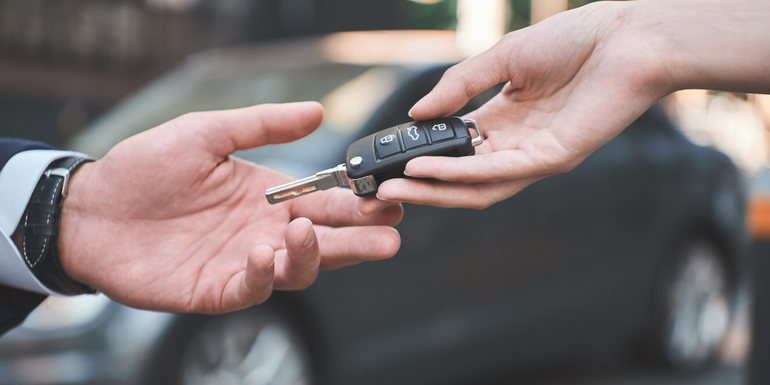 Keep your keys or leave them with the driver?
Were drivers able to keep their car keys with them when using the Meet & Greet car parks or did they have to leave them with the car park operator? We have all heard horror stories about people returning from their trip away to find extra miles on the clock or other evidence that their car has been used by someone in their absence. Even if the operator is not a cowboy, many of us feel uncomfortable leaving our keys and if this is an issue for you, take note of this in reviews.
Natalie Herrick tells about her experience of using the East Midlands Airport Meet & Greet, she say:
"I strongly advise not to park at meet and greet! Landed back to find my car was unlocked! Checked the car next to me to find it was unlocked too! So it wasn't a one off. Didn't even make it home before the tyre pressure light flashed up on my car! I'd only left it there a day for a business trip. If you value your car and belongings. Please park it on another secure car park where you take your keys with you!!!!"
Choosing the right Meet and Greet
Meet and Greet can be very convenient for some people as this way you only have to drop off the car and the rest is done for you. However, it's not always the best option because you have to leave your keys with the company and there's the risk of having your car damaged. So, whilst there might not be too much you can do, the first thing you want to is to check if the car park is Park Mark approved. Park Mark scheme means that the car park has been extensively risk-assessed and vetted by the police.
Another good way to see if a Meet and Greet company is good is by checking their social media, this way, you'll be able to get a feel of the company. It should be able to give you an indicator if the company is professional or not. Lastly, of course, read loads of car park reviews. We've also got some additional tips for choosing a Meet and Greet car park.
On your return
When you have finally made your way out of the terminal building after your trip, you just want to get home. Hopefully when you booked your space you will have taken note of how frequent the transfers back to the car park are, especially if you are landing late at night, but what do users say? Have they been left for ages in the cold waiting for the bus? Was it easy to find the bus stop?
Sally Pepworth tells of her experience of using the Manchester FSS Meet and Greet, she says she has:
"Used [it] many time over the years but never again, waited to be picked up from airport for over an hour at 1.30am with a four year old, after 3 phone calls when we were told he was 5 minutes away we were picked up, total chaos at depot, one couple had been waiting over an hour as they couldn't find their car, when ours arrived the windscreen had massive crack in it, I filled in a claim form and had to ring the manager every day for a week to get the cost paid, I feel very sorry for the staff as the new management are obviously way over their heads, it's a shame as the manager just sounded like a nice guy who was at breaking point."
There have been many instances where people have complained that their car had been damaged upon their return. So, in order to avoid this, try to book a car park that's been awarded the Park Mark award as this will mean it's in safe hands. However, just to be on the safe side, you should take pictures of how your car to ensure you have the before pictures. This way, if you ever need to prove anything, you have the evidence.
You could also consider getting a dashcam and this will mean you have the footage if anything were to go wrong. Here at Airport Parking Shop, we have provided some useful tips on how to prepare your car for airport parking!
Our top 5 car park reviews
Whilst there are many things that can go wrong, it doesn't mean they always do! A lot of people have had a great experience using airport parking. An amazing number of people manage to leave their wallet, their passport, their phone, etc, in the car on the way to the airport and an equally amazing number of car park operators seem to pick up the pieces cheerfully and at no extra cost, even where it has involved a last-minute dash back to the airport with essential documents.
Other accolades have been awarded by users for operators pointing out low tyre pressures and helping to start a car with a flat battery. Below, we've provided some of our favourite car park reviews.
| Parking | Rating | Reviews |
| --- | --- | --- |
| APH Gatwick Park and Ride | | "I've used APH on 2 separate occasions and both times I have been extremely happy with the service. The staff are really polite and the transfer drivers are really helpful! Will 100% use APH again." |
| Stansted Maple Parking Park & Ride | | "Really recommend this parking. It's near to airport with excellent mini bus service back and forth. Really easy and stress free" |
| Heathrow NCP Flightpath T2 & T3 | | "Easy to find – car park at Heathrow next to airport. Easy to use – just find a parking space then get on free shuttle bus which runs every 20 minutes. When you arrive back at airport no need to call car park as a shuttle will be along soon. Happy to use again." |
| Belfast Cosmo Parking | | "Great service, friendly and very helpful staff. We didn't have to wait at all to be served or for transport to and from airport. Would definitely recommend this company." |
| Manchester Toad Park and Ride | | "Fantastic service from toad park & ride. Helped with bags, locked our car glove box as requested. Door to door service and had car warmed up running ready for when we returned. Couldnt ask for any more." |
As an airport parking comparison site, we encourage our users to provide feedback on the experience they had with the car parks. So far since 2003, we've received over 80,000 car park reviews, and you can find them on each of the pages about the car park.