Inverness Airport Parking
We compare parking at 2 Inverness Airport car parks.
*** This is an average weekly booking price calculated over the past 7 days.
Customer Reviews and Ratings
Inverness car parks scored an average of 3.5 out of 5 stars based on 9 customer reviews.
We encourage our customers to review the car parks they compared and booked through Airport Parking Shop, and we value the feedback.
There are several car parking options at Inverness Airport. If you require car parking for several hours, there are two Inverness Short Stay car parks located opposite the Terminal building, both including disabled parking spaces, and quick and easy to reach. The airport does not apply any maximum stay limits to those who park at Short Stay car park; but different fees apply.
Inverness Long Stay car park is situated to the right of the terminal building (follow the road signs), it is advised to pre-book this parking in advance. Long Stay also has disabled parking facilities.
We compare prices from these 8 Inverness Airport car park providers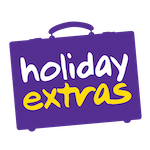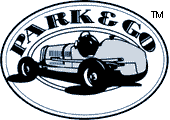 Inverness Airport
Situated 7 miles North East of Inverness, Inverness Airport handled over 607 thousand passengers in 2013 and offers excellent travel destinations across the north of Scotland, throughout the UK and Ireland.
As of June 2014 three airlines operate from Inverness - KLM, Flybe, and easyJet - jetting passengers off to locations as diverse as Amsterdam, Benbecula, Geneva, Jersey, Manchester, Sumburgh and others.
The terminal has ten check-in desks, two gates, and is open daily between 04:30 and 22:30.
Inverness City Guide
Beautiful, historic Inverness, located at the mouth of the beautiful River Ness, is the capital of the Highlands. Home to more than 55,000 friendly Scots, Inverness provides a wide range of cultural attractions and social and sporting activities for travellers and locals alike.
From the Victorian Market to Eastgate II, you'll find shops and markets both old and new waiting to be explored. For those interested in history, a visit to Inverness Castle or St. Andrew's Cathedral followed by a stroll through the picturesque city centre will make for a pleasant afternoon.
Inverness has many attractions for sports enthusiasts. With 3 golf courses, a multi-function sports centre and the Aquadome, there is no shortage of opportunities to get out and stretch your muscles.
Savour the countless miles of walking paths amidst stunning scenery and the Ness islands, where you may spot anglers and blue nose dolphins. Loch Ness, legendary home of the infamous Loch Ness Monster, or Nellie as the locals call her, is nearby and easy to get to from the city.