24 Feb, 2014
Jurga Sefton
1 Comment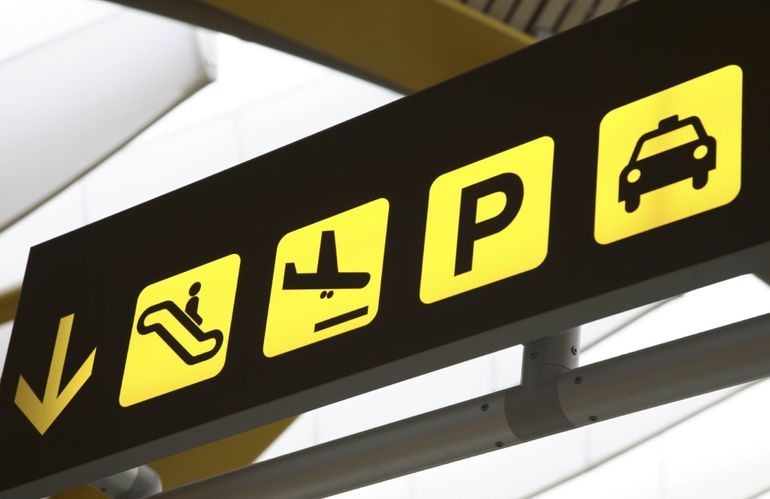 If you have a holiday coming up, you may be wondering whether it is better to get to the airport by taxi, public transport or by driving your own car and parking once you get there. There are of course arguments in favour of all methods. We take a look at the pros and cons of taking your own car to the airport and using airport car parking.
Cost
If all that matters to you is cost, it is relatively easy to make a comparison. First of all, ring around to find out how much a return taxi fare to the airport is. Don't forget that if you want the driver to wait for you at Arrivals rather than leaping in as he lurks on the approach roads, you will need to factor in the cost of short-term parking as this cost will be passed on to you.
Check the bus or train fare too so that you can compare prices with parking costs and make an informed decision.
If your holiday is a long one, the cost of parking is likely to be far more than a return taxi fare.
Don't forget that if you are a biker, parking at the airport is often free.
Time
Driving yourself to the airport is likely to take a similar time to a taxi, although you obviously need to factor in extra time to park and catch the transfer bus.
Public transport will usually take longer than driving, although if you are coming, say, from the North of England, to catch a flight from Heathrow it could take less time on a fast train into London even allowing for catching the underground from Victoria.
Ease of journey
This is often where driving yourself to the airport wins hands down.
Unless you live a very short way from a convenient bus stop or train station, the chances are that you are either going to be faced with a walk, complete with luggage, to catch the bus or train, or alternatively you will have to take a short taxi ride or ask a friend to drop you off.
Depending on where you live relative to the airport, a journey by public transport can often be a convoluted affair, involving changing trains or switching to the underground.
Personal circumstances
If you are travelling on your own with young children, buggies and all the luggage that they need, there is no doubt that taking your own car to the airport is a far easier option than using public transport.
Likewise, if one of your party has a disability or special need, public transport can often be far from ideal and parking at the airport is your best bet.
If you are lucky enough to have obliging friends and family who are willing to take you to and from the airport, this can be better still. Don't be surprised, though, when they call in the favour and expect you to get up at the crack of dawn to take them for their early morning flight!
If you are the type of person who will lie awake half the night worrying that the taxi won't turn up for an early flight or that the train will be cancelled, then for peace of mind it is better to be your own boss and take the car.
Flexibility
If there is a sudden last-minute panic and you can't find your passport, all is not lost if you are driving yourself to the airport. A delay of five or 10 minutes is unlikely to make you miss your flight. The bus or train, however, won't wait for you and you could end up missing it.
Flight times
If you have a very early departure or late arrival (which could be even later than anticipated if there are delays), you need to check that public transport will be running and that, even if it is operating, there is not a huge gap between services.
If you are planning on taking a taxi, bear in mind that taxi companies will almost always add a premium for journeys between the hours of 11p.m. and 6a.m.
Traffic
Motorways, particularly congested ones such as the M25, are best avoided if you are travelling to the airport. However, sometimes there are no back routes or country roads that you can use as an alternative route. If you are unlucky enough to find yourself stuck in a long tailback and miss your flight then this really is one time when you will wish that you had left the car at home and taken the train.