Is it cheaper to pre-book Airport Parking in advance?
21 Jul, 2021
Alice Fowler
No Comments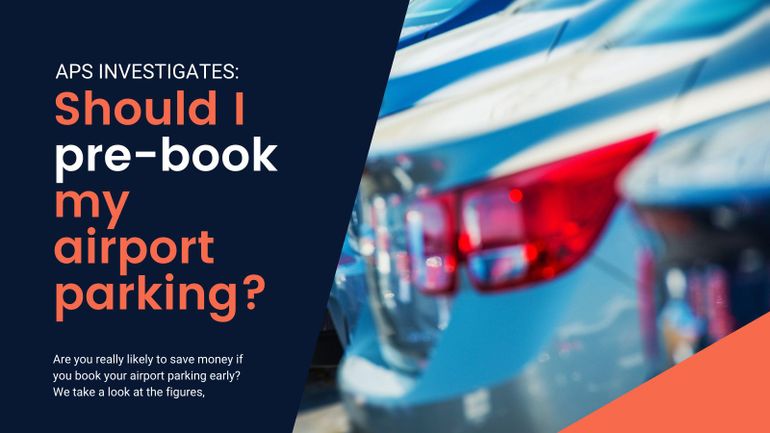 Call us biased, but yes, in the grand scheme of things, it is cheaper to pre book your airport parking and we'll show you why.
Don't just take our word for it, there's plenty to back up our claim. From the infographics below, you'll see that pre booking your parking can save you up to a whopping 74% on the drive up cost for short stay parking.
We'd just like to point out though, some of this data was collated prior to lockdown restrictions, so do check back when travel bans are lifted again as this will significantly change the prices, we're sure. We're already seeing weekly, if not daily, fluctuations as Government guidance changes.
Should I book airport parking in advance?
There's usually a whole host of aiprort parking options available which cater to a range of budgets and travel plans, so it's not just long stay parking that you can save money on here at Airport Parking Shop.
Short stay parking is normally used when you are just wanting to park for a couple of hours, however, the car parks are usually conveniently located near the terminals so many use their day rates to leave the car there whilst on a trip.
*Below data is from 2019 due to Lockdown over the same period in 2020.*
If you have only ever driven up on the day and paid at the time for short stay parking you may be thinking of the astronomical rates charged, but if you pre-book you will usually get a huge amount off the price! In fact, the average saving we discovered for a long weekend for the Easter weekend (25th – 28th March, dropping off in the morning and collecting in the evening) was 60% off the price, and in some cases nearly 75% off!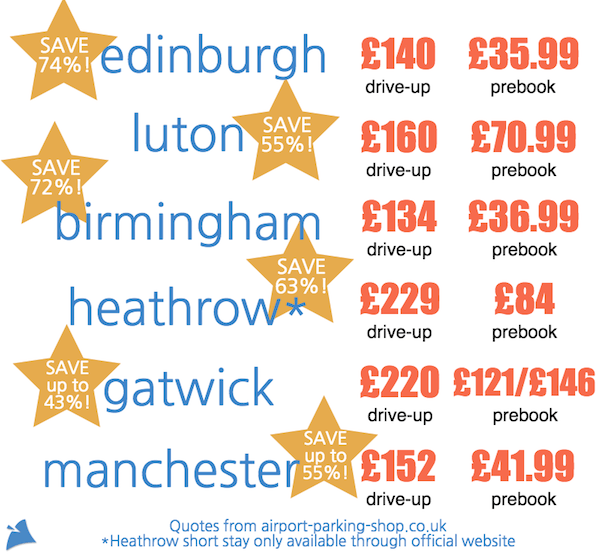 As you can see, if you want a hassle-free trip and like to use short stay parking, make sure you book in advance to make great savings. It's not just for trips either – have you ever had a meeting at one of the business centres or hotels at the airport? Places like Regus at Gatwick Airport are often used for meetings or conferences, and if you just turn up on the day at the short stay parking you could be stung with their drive up rates. You can pre-book even if you are just going to be leaving the car for the day!
When is the best time to book airport parking?
We've carried out various research pieces over the last few years to help you answer this question. To our avail, there seems to be no set in stone, magic date formula to go by when it comes to the best time to book airport parking. Instead, we do know that our customers tend to book at least 2-3 weeks before they fly, but this does depend on the time of year they travel. As a guide, we'd suggest booking as early as you can if you're travelling in high season to guarentee a spot.
If doing so, we'd also suggest looking for a deal that's refundable, just in case travel plans go awry, even though the non-refundable deals are usually cheapest.
Still need convincing that pre-booking is best? We found that 70% of the time, aiport parking was cheaper than a one way taxi fare to the airport!
*Be sure to check back in with this in 2021 when we have, hopefully, a bit more stability in the travel sector, meaning our results for you are much more accurate.*
Here at Airport Parking Shop we know that pre-booking saves money, but we want to get the word out that no matter what your choice of parking, you can get a great deal booking in advance.