29 May, 2015
Jurga Sefton
2 Comments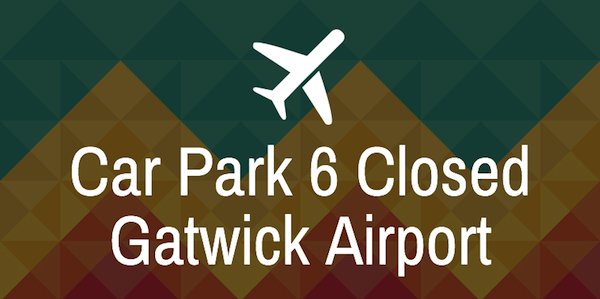 It has been announced that car park 6 at Gatwick's North Terminal is closed for maintenance.
The message from the airport to customers warns that "Car park 5, also located at North Terminal remains open but may be very busy." As an alternative the airport recommends using the long stay parking facility in North Terminal, or South Terminal parking.
According to Crawley News, the need for the maintenance was picked up during regular maintenance checks of the airport's infrastructure.
If you are using one of the approved Meet & Greet parking operators who previously might have instructed you to go to North Terminal Short Stay and drop your car off there, please double-check with them directly if this has changed.
This maintenance work might affect the speed at which you will be able to park your vehicle at the on-airport car park, especially if you are expecting to just turn up on the day of your departure. Explore off-airport parking options at Gatwick Airport here and pre-book to avoid disappointment.
Have you been affected by this? Leave your comments below.