Meet one of our longest serving parking providers; APH!
20 Jul, 2021
Alice Fowler
No Comments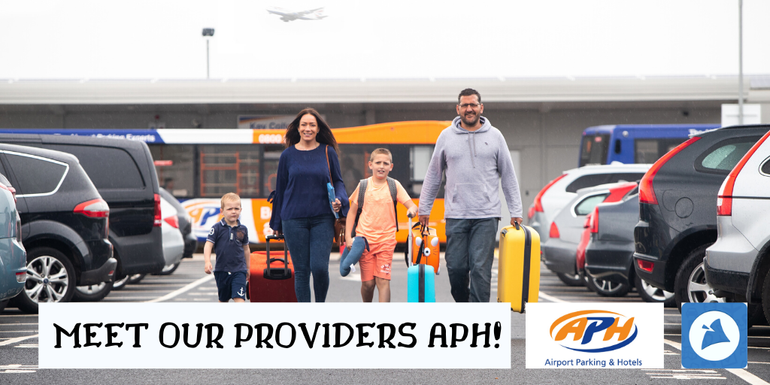 We thought it might be quite nice to introduce you to one of our longest serving parking providers; APH!
We've been working with APH since 2003 – they were in fact our very first provider! So not only has Airport Parking Shop turned 12, our partnership has also turned 12, time flies! In case you missed it, we also attended the Henley Travel Industry Day with them back in the Summer.
We asked APH a couple of questions to help you all get to know them a bit better, and as we are reminiscing about times gone by, they've even shared some cracking photos of their car park "back in the day"!
APH started back in 1980 and their busiest car park is Gatwick!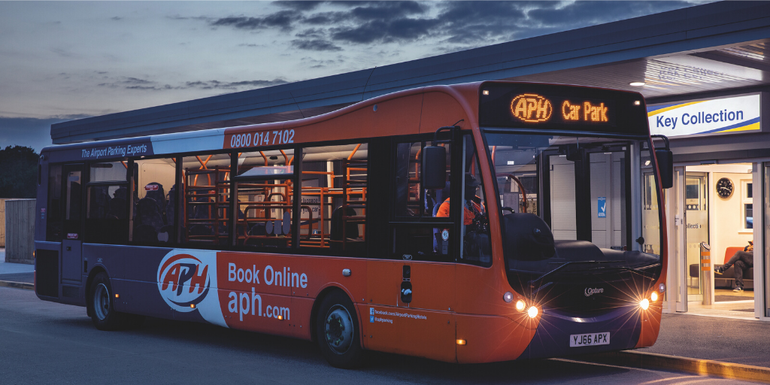 What's your top tip for those booking airport parking?
"Book Early! The best choice and peace of mind."
We would definitely agree! Booking early can save you a big chunk off the price too!
What are you up to at the moment?
"Hotels! We have a great selection of hotels and packages through our strong hotel relationships. We are working with our partners to help de-stress customers for their holidays. Early check ins and potential traffic worries are main factors in offering a more relaxed start to your holiday."
Seriously, if you've got an early flight coming up, consider booking a hotel with your airport parking. This way, you stay the night before you fly, and save time and stress by being very close to the airport!
How many spaces do you have?
"We've got 8,400 car park spaces between our owned car parks at Gatwick,
Birmingham, and Manchester, which will be growing to 10,000 in the next few years."
How about your car parks "back in the day"?!
Check out APH in the newspaper in 1984 – complete with retro cars and buses!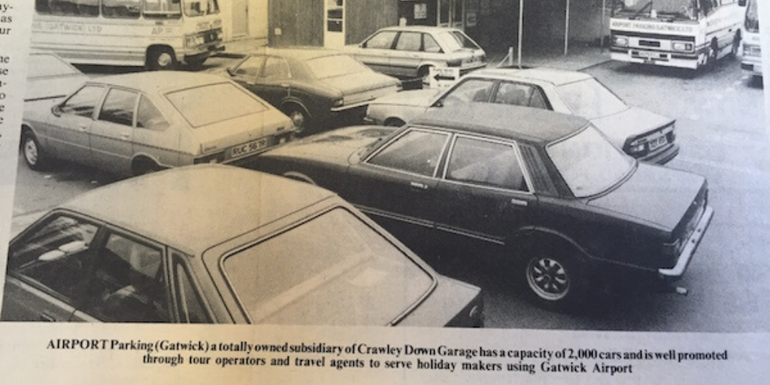 Here's a bonus – remember the awful snows of 2010? Here's what Nick from APH had to say about what happened at the car park!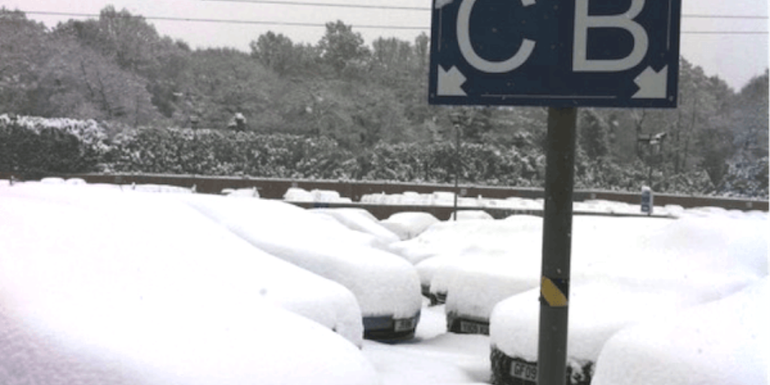 "Late November/early December 2010 heavy snow caught Gatwick by surprise leading to the airport being shut for a significant period with flights cancelled or redirected to other airports. This caused havoc as customers returned at unexpected times resulting in cars needing to be recovered from the storage areas of the car park as customers showed up. Not such a big deal? Except that identifying the cars was difficult as they were covered in 8-10 inches of snow (had to look at wheel badges to ID the make, then clear the number plate) then had to clear the cars in front. As snow was cleared from screens etc it just built up in piles, making it very difficult to get into the cars, let alone drive them out of narrow rows….try driving a rear wheel drive car out of a snow drift! All of that said team APH kept going and delivered all the customers' cars safely back to the returns areas and moreover, APH buses ran throughout this period when very many of the local bus services were cancelled!"
Thanks for sharing that with us – I bet there were some very grateful customers getting into their cars; Go team APH!
APH's newest car park
They moved their Gatwick car park closer to the airport! This is great news for the passengers as it means they will have quicker journeys, better service and a much faster transfer to the terminals. When you arrive, you simply go to the entry barrier and it will lift, after that, you park in arrivals lane and go towards the check-in. Once you have done that, you simply get on the next shuttle bus to your required terminal!