Find out the best Heathrow Airport Tips and Tricks
10 Mar, 2023
Hadiya
2 Comments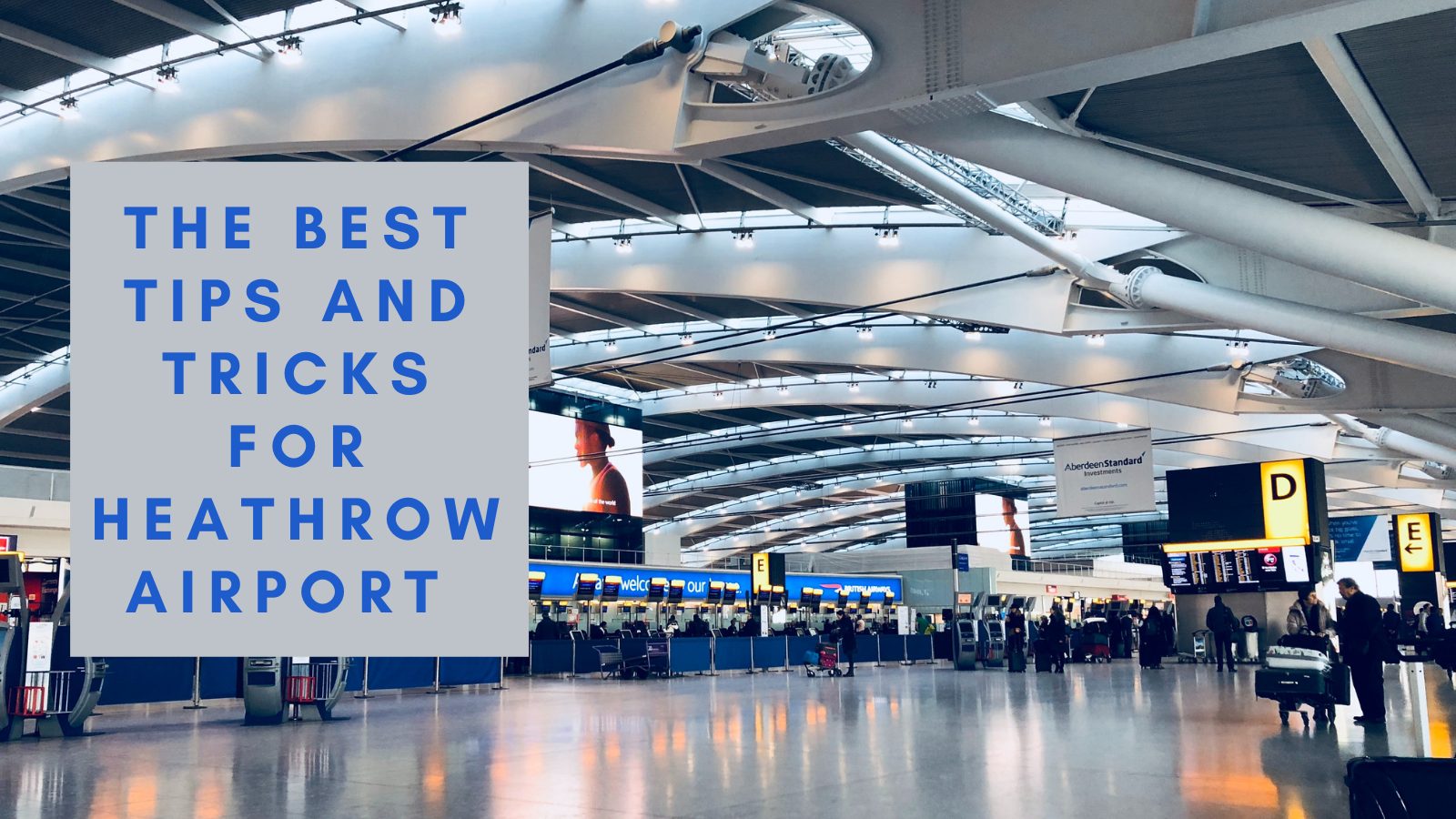 Travelling through any airport can be a stressful experience but travelling through an airport as big as Heathrow can be even more daunting. So to help you with that, we've come up with the ultimate Heathrow Airport tips and tricks to make your journey easy.

COVID-19 Rules for Heathrow Airport
There are currently no covid rules you've to follow at Heathrow or in the UK. But please bear in mind that some countries or airlines might still be implementing rules so be sure to check the rules for your specific country or airline. 
What is the airport doing to protect against COVID-19?
The airport has introduced many measures to protect the passengers from the pandemic. So you can be assured that your safety is their number one priority. Below, we'll be listing the precautions they're taking:
All the main touchpoints have an antibacterial coating, which means that an antibacterial formula is used which has a working life of as long as six months! So you can be sure that you're safe.
The trolleys have also been coated in a similar antibacterial formula. As well as this, they're also regularly cleaned by the airport's Hygiene Technicians. If this wasn't enough, you'll also be given antibacterial wipes that you can use for extra safety!
UV light cleaning is used for toilets and escalators handrails
Lift buttons have got self-cleaning covers
The airport has touchless water refill stations throughout so you don't have to worry about touching any surfaces.
Restaurants and shops will take contactless payments
There are 600 hand sanitiser stations located all over the airport so you can easily clean your hands. Although we recommend you take one with you too!
Check-in, ticket desks, counters in shops and restaurants will all have screens to avoid contact.
In their parking area, the transfer buses are cleaned regularly and there are fitted screens installed in the buses between the driver and the passengers. For Meet & Greet and Valet services, the driver will ensure that the car, as well as the keys, have been disinfected before being dropped off.
General Heathrow Airport Tips and Tricks
Tips and tricks for parking at Heathrow Airport
As there are a lot of parking options available, it can be difficult to find the perfect one for your travel. So we'll help you decide which one is best for you.
There are many things you should consider before booking parking. First of all, who you'll be travelling with. If you're a solo traveller, then you don't need to worry about transfer buses as you'll likely not have too much luggage to deal with.
But if you're travelling with children, elderly people or in a big group, then booking parking with a transfer bus might not be the best idea. We would recommend you book Meet & Greet parking as it will be the most convenient. There's a misconception that Meet & Greet parking is almost always the expensive option but did you know that it can actually be the cheapest option available? For instance, if you book the cheapest Meet & Greet option at Heathrow, which is Terminals Parking – Meet and Greet, you'll be paying £55.93 for a week in January (18 – 25). But if you book a park and ride for the same time and the same duration, it could cost you £68.69 at the cheapest option, which is Airtime Park & Ride. So you'll be saving £12.76! Now you could buy a cheap lunch for two for that price! So, not only is Meet & Greet saving you money but also the hassle of parking at the airport. Of course, the price difference can change over time but if you book far enough in advance, you'll most likely be able to find a good deal for yourself.
We recommend that whenever you book parking, make sure that it has a cancellation option. You never know when you can run into emergencies and you might need to cancel your parking last minute. With most car parks, you'll be able to cancel up to 24 hours before you're due to arrive if you pick a flexible option, but some might let you cancel even up to 1 hour before you're due to arrive. We suggest you check the policy of the parking provider you book.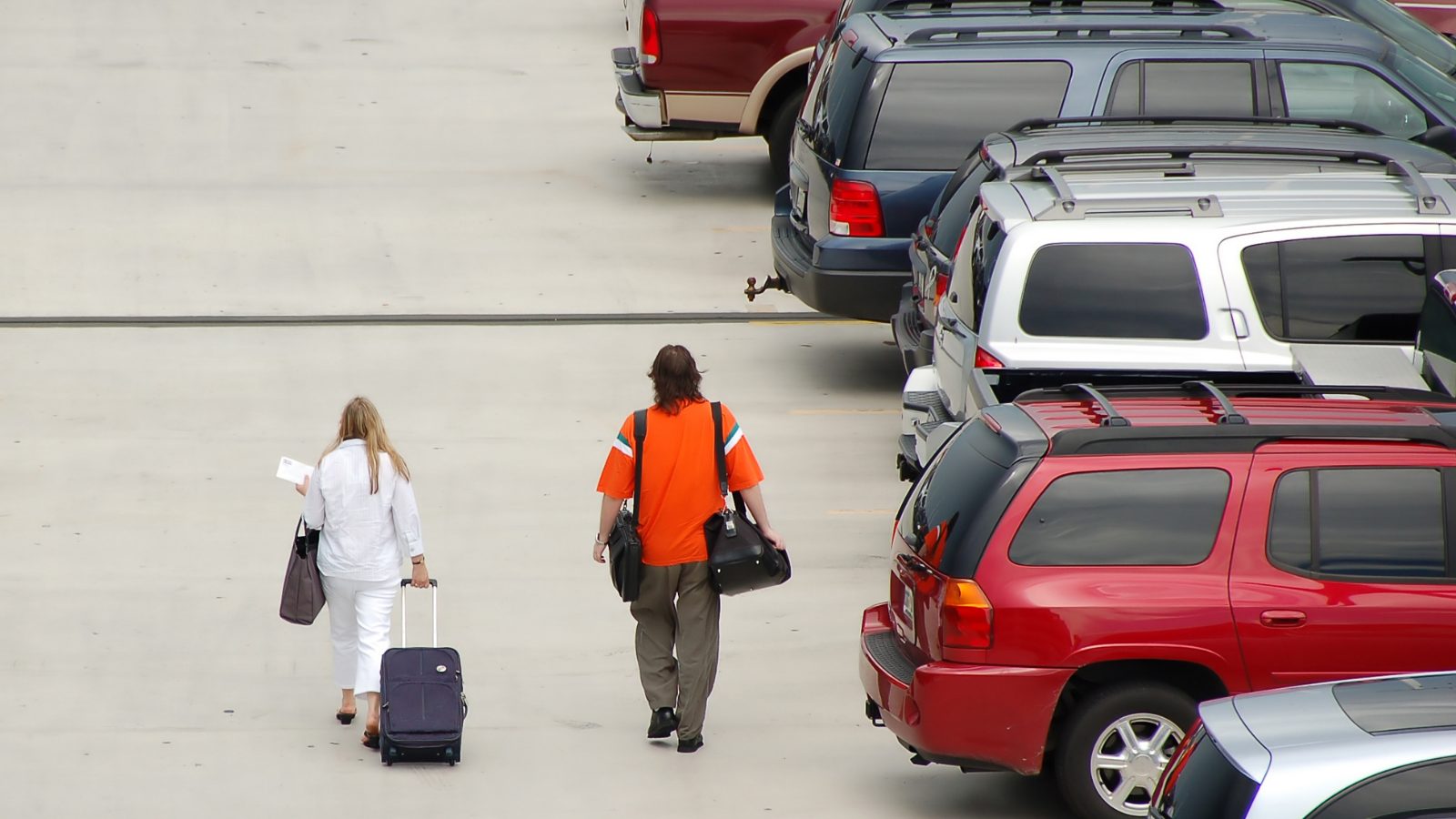 We suggest you always book online and in advance, even if you forget and it is only a day earlier, it is still better to book it online than paying the drive-up prices.
For most car parks, you're not allowed to change your booking online once you've arrived at the car park. So if your plans change while you're away, you'll need to contact your car park's provider and they should be able to help you out. Whilst policies can change for different car parks, you'll most likely have to pay to drive up prices for the remainder of your overstay. But some car parks might be really generous and provide you with a grace period which will likely be a few hours at most.
If you're looking for the cheapest option at Heathrow, then it'll be Heathrow Terminals Parking – Meet and Greet and it will cost you around £55.93 for a week. As your car will be collected from the terminal, this is also one of the cheapest and closest car parks at Heathrow. You'll only be minutes away from the check-in desks.
Heathrow Short Stay parking is the closest car park. It is only a minute or two walk away from the airport
Looking for free parking for dropping off and picking up? Well, Heathrow's Long Stay offers half an hour of free parking! From there, you can take a shuttle bus that will take you to the terminal door in about 10/15 minutes.
If you're travelling for business, then Heathrow offers business car parks in all their terminals. From there, you will have to take a short shuttle bus to the terminal.
Did you know that booking airport parking is 96% cheaper than a one-way taxi?! So unless you really need to take a taxi to the airport, we recommend you book parking!
Children's facilities at Heathrow Airport
Travelling with children can be a stressful experience, so we want to make this experience as easy as we can by giving you the best Heathrow airport tips for when you're travelling with kids.
There are some restaurants at Heathrow where kids can eat for free where an adult buys an item from their main menu. The participating restaurants are: Caviar House Prunier Seafood Bar (in terminal 2 & 5), Wondertree (terminal 2), Gordon Ramsay Plane Food (terminal 5), Giraffe (terminal 5) & Big Smoke (terminal 2). But please note that this offer is only valid during the school holidays season.
A lot of the restaurants use a 15-minute menu at Heathrow so if you're travelling with kids, we recommend choosing one of the participating restaurants. This way you won't have to wait long for the food to be made. However, if you don't want to wait at all, then we recommend you pre-order the food as most restaurants will take pre-orders. This will make your life even easier.
If you want to catch the Heathrow Express, then kids under 15 can travel for free when with an adult.
When travelling with children, there's bound to be a lot of luggage so instead of carrying it all yourself, why not hire a porter? A Heathrow porter will take care of your luggage for you. At £30, it is an expense, but one worth considering if you have a larger amount of luggage.
If you're travelling through Terminal 5, then we recommend taking the kids to the Harry Potter shop. It should keep them busy and entertained for a while!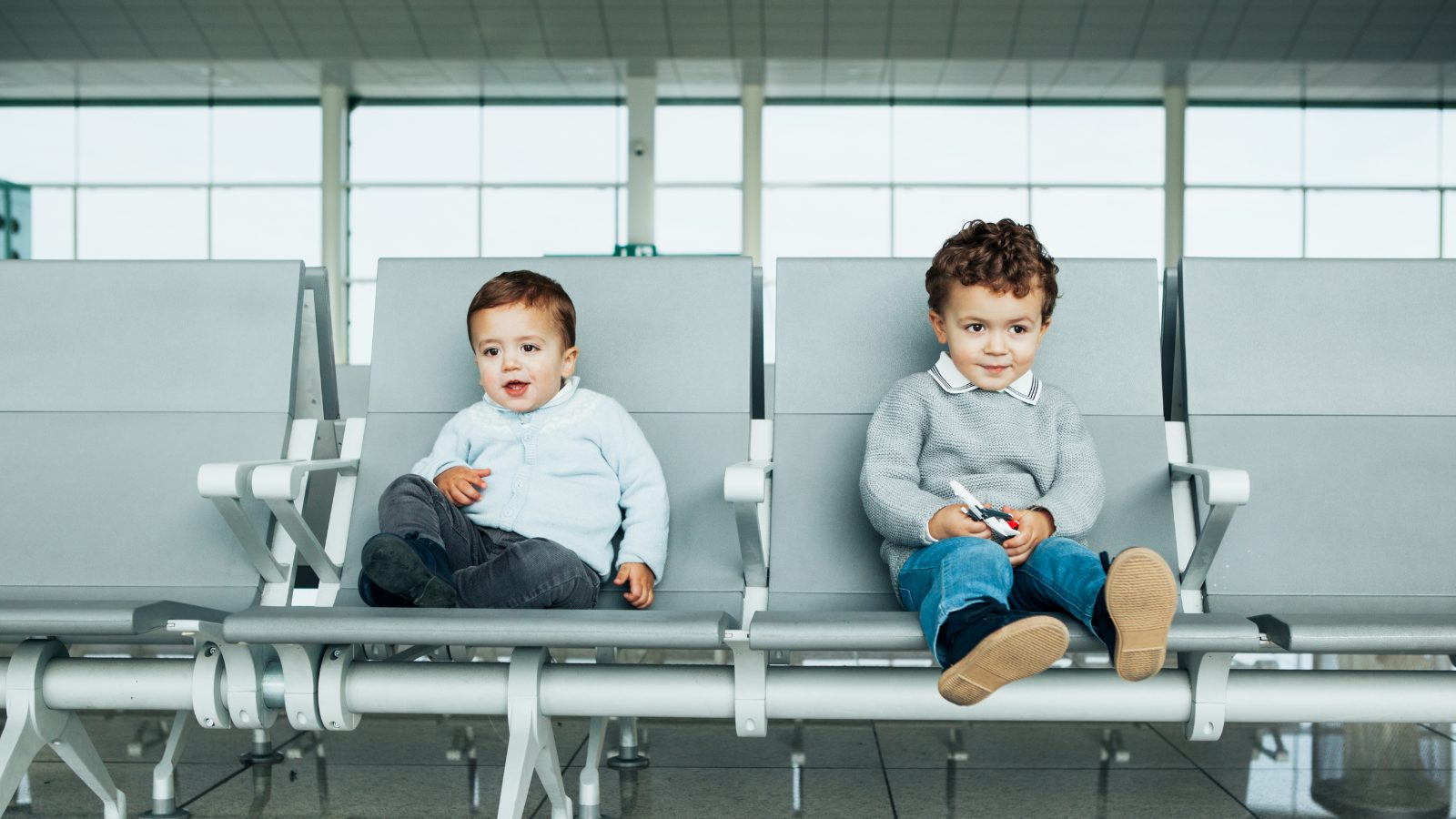 In all the Heathrow lounges, children under 2 are allowed to enter for free! So if you're travelling with infants and want to escape the crowds, then a lounge can be a great idea and you won't be paying extra for the children either! But if your children are older then they will have to pay to enter. Booking a lounge can really save you a lot of hassle and stress.
Flying with kids means you need a lot of entertainment and some of it might be provided by a tablet or a phone. So, the good news is that Heathrow provides free Wi-Fi and it's family-friendly! So all the inappropriate stuff will be automatically filtered out.
There are many play areas located across the terminals! They have things like slides, soft play, a separate baby and juniors zone, Mr Adventure colouring activities and much more. We're sure the children will be kept entertained until you're due to fly. The play areas aren't supervised so they must be accompanied by at least one adult. They're open from 6am till 9pm every day. The locations are as follows:
| Terminal | Location |
| --- | --- |
| 2 | 2A departure lounge after security |
| 3 | Above the departure lounge after security |
| 4 | Departure lounge after security, whilst you're going towards Gate 1 – 6 |
| 5 | 5A departure lounge after security, near the Gate A7 |
Please note: Play areas are currently closed due to the ongoing pandemic.
Tips to Save Time At The Terminal
You could order travel money online and it can be collected from the Travelex store in as little as four hours! What's more, is that all the online orders are commission-free and there is no extra fee for Click and Collect.
Lounges can be a great idea to get away from all the buzz at the airport and start your holiday early. So go ahead and book one of their lounges and take advantage of all the cool features they have to offer. For instance, most lounges will provide complimentary food and drink, some will have TV, some will come with showers! Whilst some will have day beds so you can take a power nap before boarding.
If you want a truly VIP experience, then Heathrow has got you covered. By choosing their VIP experience, you'll be personally greeted by a member of their staff. You'll get to bypass the terminal and all the other passengers and you'll be taken into your very own personal lounge. This is where check-in and security will take place. This service, however, is only open to those flying business or first class from Heathrow. The prices for the service start at £2,750 for up to 3 people.
Before going through security, we recommend that you put all your liquids in a 100ml plastic bag and put it in your rucksack so that it's easily accessible, ready to remove in the security queue. You don't want to be going through your bags rummaging for your liquids last minute. Remember that hand sanitiser will be counted as liquid so ensure you're not carrying a bottle bigger than 100ml. Wondering what else counts as a liquid? Well, why not read out a helpful guide on what exactly counts as liquids in an airport. You might be surprised by some of the items on the list.
Just before it's your turn to go to security, we suggest you take your coats and jackets off so that you're ready to go once it's your turn.
Be sure to put your electronics like laptops or tablets in a carry-on bag so that you can easily access them.
Don't like waiting at security? Well, you can pre-book the priority airport security service and you'll be able to start your holiday much sooner! Please note, this service is currently unavailable due to the ongoing pandemic.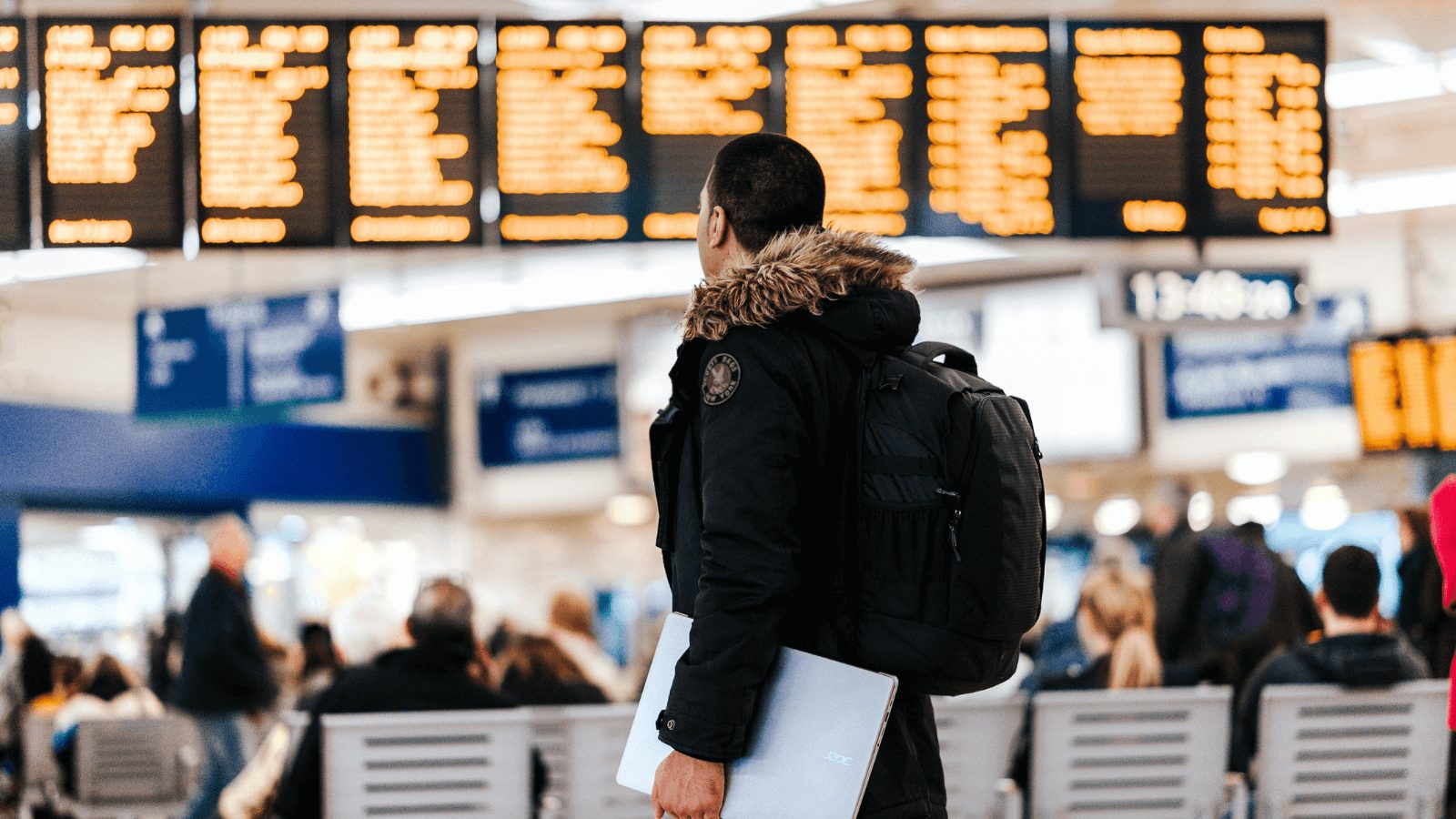 Useful Things at the Terminal You Might Not Know About
If you would like to pray or meditate before boarding, then you can use the multi-faith prayer room. It welcomes people of all faiths or none. They can be found in the following locations:
| Terminal | Location |
| --- | --- |
| 2 | Departures after security by the Gate A21 |
| 2 | T2B after security that you'll find between B34 & B35 |
| 3 | Level 1 of departures before security |
| 3 | Departures after security by Gate 24 |
| 4 | Zone G, check-in before security |
| 4 | Departures after security, by the Gate 3 & 4 |
| 4 | Departure lounge after security, whilst you're going towards Gate 1 – 6 |
| 5 | Zone A in Check-in before security |
| 5 | Departures after security by the Gate A8 |
| 5 | After security in T5B by the Gate B34 |
| 5 | After security in T5C close to the Gate C52 |
Please note: Only the terminal 2 prayer room by Gate A21 is currently open.
There are around 100 water fountains that can be found located throughout all the terminals and they're clearly sign-posted. You can find them near most toilets and can fill up your water bottles there.
You're not allowed to smoke at the airport as if you would like to smoke, you'll have to do it in the designated areas outside the terminals. Once inside, you won't be allowed to smoke.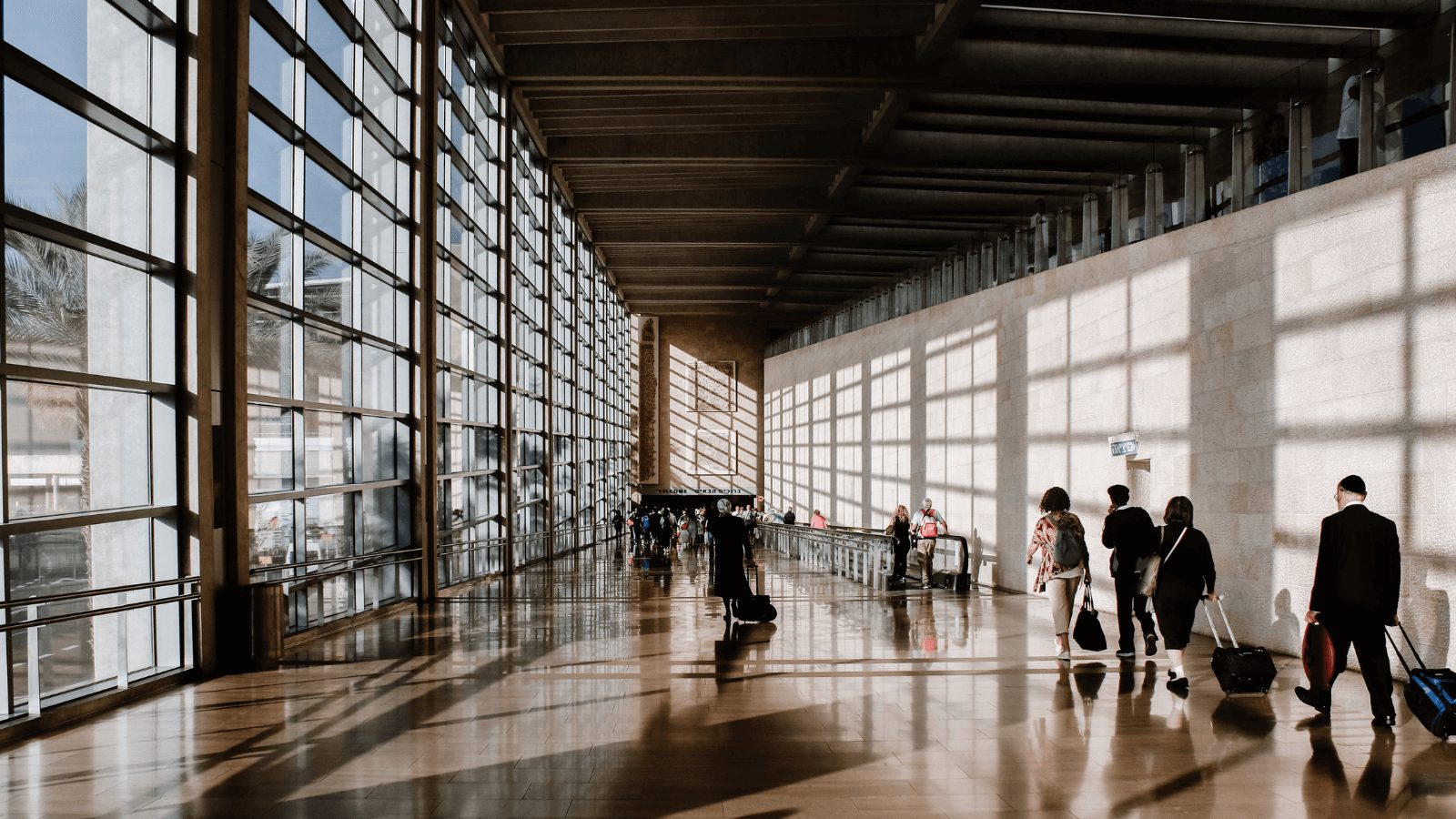 Tips for Getting to Heathrow Airport
Heathrow Express is the easiest and most straightforward way to connect to Heathrow Airport and it's a great option if you're going solo or don't have a lot of luggage to carry. They have great deals like duo saver where you can get 25% off if there are two adults travelling together! If you're travelling with a group, as in there are three or more adults travelling together, you can save ⅓ on your ticket. But this offer only applies to Off-Peak Express saver tickets. In order to use both of these offers, you'll need to book your ticket online.
You could also take the TFL rail services. All the trains serve terminal 2 but terminal 5 is only served during the evenings, weekends or public holidays. But there are free trains available that run every 15 minutes between terminals 2 & 5 at other times so you can simply stop at terminal 2 and catch a free train to terminal 5. It will take about 20 minutes.
If you want to catch a coach at the airport, you've many choices. For instance, you can get the National Express which runs directly to the airport from many locations around the country. You could also opt for Megabus, which will also take you straight to the airport. If you're travelling from Reading, Guildford, or Woking train station, then you can get the RailAir bus that will take you to Heathrow terminals 2, 3 & 5. For those of you that might be travelling from Oxford, you can get the Airline, it travels day and night so you can get to the airport regardless of your flight time.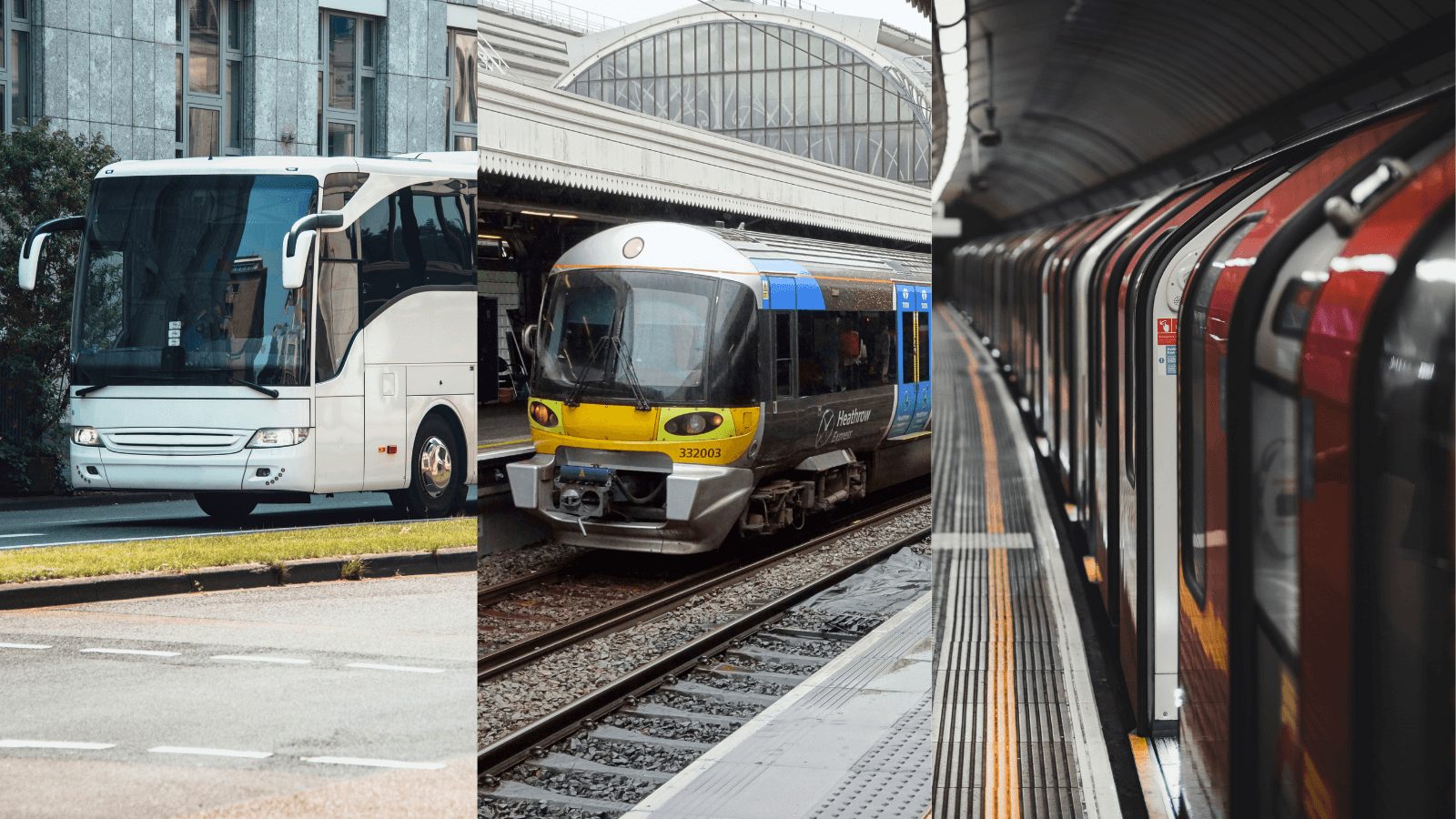 Photo Credit for Heathrow Express: Hugh Llewelyn
We hope you found this information useful and if you know any other Heathrow Airport tips and tricks that we haven't mentioned, please let us know in the comments below!