Why You Should book an Airport Lounge
01 Jan, 2023
Hadiya
No Comments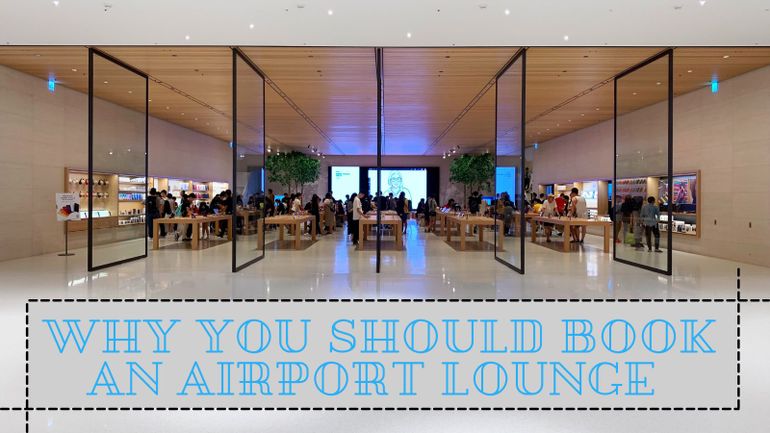 Have you found yourself feeling a little stressed out at the terminal? Or unable to connect to the Wi-Fi? Or perhaps struggling to find the nearest toilet? If you have, then perhaps you should consider booking an airport lounge!
Gone are the days when lounges used to be only available to first-class or business travellers, nowadays, lounges are more readily available and accessible to all travellers.
With the ongoing pandemic, booking an airport lounge can be an especially good idea! It's the perfect place to get away from people and feel more comfortable and safe. Below, we'll be talking about a few reasons why we think it's a great idea to book an airport lounge.
Perfect place to relax
Lounges have always been a great way to relax and get away from the hustle and bustle of the airport terminal. But now, you can benefit from that even more as lounges are enforcing social distancing measures so you can feel at ease. Of course, you will also have access to comfortable seating and sometimes, they even have snooze pods so you can take a little nap before boarding. Some lounges will also have access to quiet zones so you can truly get away from the noise and just relax.
Enjoy delicious food and drink
We all know that no one wants to eat plane food so why not have a three-course meal at a lounge just before you board? Most lounges will have both hot and cold options you can choose from. They will also serve soft drinks but if you fancy something a little stronger, many lounges have a tended bar. With the ongoing pandemic, this can be a really good option as you won't have to worry about eating in a plane where it may be more crowded. What's more, is that you can order from your table in some lounges so you won't have to queue to get food.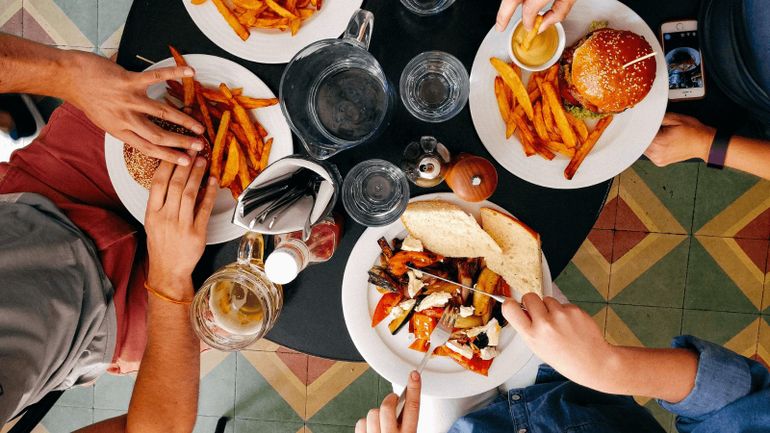 They're child friendly
A lot of the lounges will accept children and most will allow under 2s to go free! Lounges can be perfect for children as many will have family-friendly activities that can keep the little ones entertained. Some lounges even have dedicated game rooms! Whilst in others you can find family booths where you will have access to a television.
Finish up your work
Almost all lounges will have access to free Wi-Fi and charging ports. So you no longer have to worry about Wi-Fi connection issues or having to pay extra. This can be especially useful now as most of us are working remotely and need Wi-Fi access to complete our work. Some lounges will have dedicated business areas where you will have access to a work table and printing facilities.
Our Top 5 Airport Lounge Suggestions
Book the cheapest airport lounge at Manchester Airport: Aspire Lounge
At Manchester Airport, you'll find Aspire lounges at terminal 1 to be the cheapest lounges available. So why not come and stay here and enjoy the beautiful runway views? They have very friendly staff, ready to cater to your needs. There is a smart casual dress code so ensure you dress appropriately.
What facilities can you expect from them?
Get some last-minute work done at their work booths
Enjoy some quality time with your family in their family booths, these booths come equipped with a smart TV
Delicious food and drinks are available but if you wanted Prosecco or Champagne, you'd have to pay an additional fee
There is free Wi-Fi so you can work in peace
Enjoy some peace and quiet in their dedicated quiet zones
What are their opening times?
04:00 – 21:00 (April – October)
04:00 – 20:30 (November – March)
Where is it located?
After you've gone through security, head to duty-free and from there follow the direction to executive lounges. Then turn left in between Dixons and Next and take the stairs to the first floor and you'll find the lounge.
How much does it cost?
Adult: £28.99 (12-64) £25.99 (65+)
Children: £18.49
Pick the family-friendly My Lounge at Gatwick South
At Gatwick, you'll find My Lounge at South terminal to be the most family-friendly lounge. It's got a less formal setting than others at Gatwick yet all the benefits that come with booking a lounge. So it's the perfect place to come and relax with your family before your flight.
What facilities can you expect from them?
You have access to the outdoor terrace which is the only outdoor space available in the whole airport!
You can make some fresh pancakes with your little ones using their pancake machine
They have a games room where you'll have access to a Playstation and table football
There are charging points and free Wi-Fi available so you have the opportunity to get some work done
You can add premium security for just £4 per person when booking the lounge – this means you can go through security with priority. This might be helpful when travelling with children!
Televisions are available if you or the kids just wanted to watch something
What are their opening times?
04:00 – 15:00 (Mon-Weds)
04:00 – 16:00PM (Thu-Sun)
Where is it located?
You'll find the lounge after security, at the south terminal's upper level. Go past the London bar and from there, in between the world duty-free and grain store and you'll find the My Lounge.
How much does it cost?
Adult: £30
Children: £18
Take a nap at Heathrow's Plaza Premium Lounge
Heathrow has a great selection of lounges but at Plaza Premium lounge in terminal 2, you'll have access to your very own private resting suites! Plaza Premium lounges are known for their excellent services and have been given the SKYTRAX award for being the World's Best Independent Airport Lounge for the past four years. So, you can be assured that you'll be in good hands.
What facilities can you expect from them?
Take a shower to freshen up before you board
You'll have access to Wi-Fi so you can get your work done without having to worry about using public Wi-Fi
Take advantage of their quiet areas and read a book
Treat yourself to a variety of freshly made food as well as soft drinks, coffees and teas
There is a fully tended bar if you fancied a drink before your flight
Charge your phone or tablet using one of their charging ports
TV channels are available if you simply wanted to relax in front of a film or TV show
What are their opening times?
05:00 – 21:00 (daily)
Where is it located?
You'll find the lounge after security on level 4, at departures, near Gate A16
How much does it cost?
Adult: £40
Children: £28
Get away from it at all in the Escape Lounge at Stansted
Escape lounges have a very cosy and comfortable atmosphere and this is exactly what makes them the perfect place to stay before your flight. They have very friendly staff who will be happy to help you in any way.
What facilities can you expect from them?
Enjoy a selection of their hot and cold food
Treat yourself to one of their complimentary drinks
Browse through their newspaper and magazines
Use their free Wi-Fi and finish sending those last-minute emails. Or simply stream something on Netflix!
Remember to charge all of your devices using one of their many charging stations
There are TVs available for your entertainment
What are their opening times?
05:00 – 18:00 (daily)
Where is it located?
This lounge can be found after security, you'll find it by going in between Coast to Coast and Pret a Manger.
How much does it cost?
Adult: £31.99
Children: £22.50
Be looked after by a dedicated waiter at Clubroom Lounge at Birmingham
You'll find the Clubroom lounges to be a luxurious retreat away from the busy terminal. They truly promise to give you a first-class experience. You can come and unwind in the lounge for 3 hours before you're about to depart.
What facilities can you expect from them?
A dedicated waiter will look after you during your stay at this lounge
Have a three-course meal from their delicious menu. There are both hot and cold dishes available
Flick through their magazines and newspapers
Enjoy free unlimited Wi-Fi
There are many charging points throughout the lounge
It is an adult only lounge, with children over 12 year old allowed
What are their opening times?
08:00 – 16:00 (daily)
Where is it located?
You'll find this lounge airside after security on the departure pier, it is only a two minute walk from the main departure lounge and very close to gate 54.
How much does it cost?
Adult: £40