Hand Luggage Liquid Restrictions On Planes and At UK Airports
31 Mar, 2023
Hadiya
20 Comments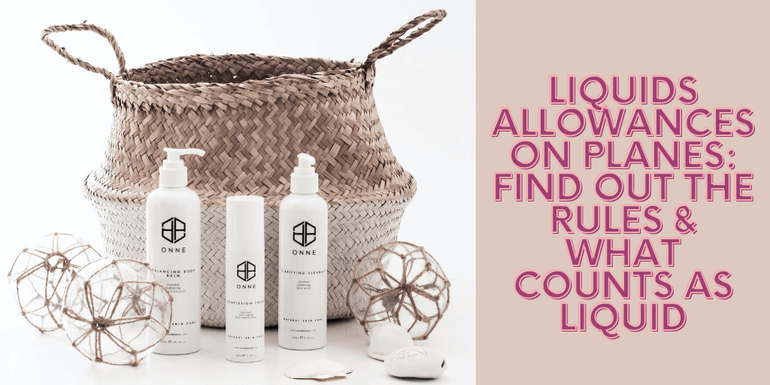 Knowing what liquids you can carry in your hand luggage is something that a lot of people are still confused about. That's why we have created this helpful guide for what the rules and regulations are for carrying liquids on planes in your hand luggage!

We will try to answer all the questions so you don't stress about it when you get to security because let's be honest, getting to security alone can be quite a hassle sometimes.
What are the rules for liquids on planes?
To some, the question of "what counts as a liquid at airport security?" might seem like an obvious answer – "of course, I know what liquids are!" – but there are some things on this list that might surprise you.
The following items count as liquids, and will, therefore, need to be restricted and carried in hand luggage in a clear plastic bag:
All drinks and beverages, yes, even water
Aerosols including deodorant, hair spray and shaving cream
Toiletries which includes toothpaste, shower gels and shampoos
Perfumes and colognes
Cosmetics such as hand creams, moisturisers, lipgloss and mascara
Any food with liquid content like soup or sauces
Contact lens solutions
Vape liquids, lighters and e-cigarettes
Sandwich spreads and condiments, including honey, Nutella, lemon curd, peanut butter, jam and Marmite
Are you as surprised as we are by the list? I mean who knew mascara would count as a liquid?!
So how much liquid can you take on a plane?
When it comes to checked luggage, by all means, pack all the toiletries and liquids that you want! But in your hand luggage, there is a limit.
Liquids must be in a container 100ml or less so this means the container needs to be 100ml as well. You can't take 100ml of liquids in a larger container.
You want to make sure that these liquids are in a clear plastic bag and put it separately from your hand luggage. For instance, you could carry your packed liquids in your backpack so that once you reach security, you simply just take it out. It is not only easier for you but for the security staff too because now they don't have to rummage through your hand luggage. Plus, after carefully squeezing everything into the hand luggage using all the packing tricks, the last thing you want is your perfectly ordered packing to get destroyed!
In most cases, the airport will allow you to use your own bag, provided that it is 20 cm x 20 cm and it's resealable. Although, it's okay if your bag isn't the right size as most airports can give you one with the correct size but some might charge you a small fee.
Lastly, you're only allowed one plastic bag per passenger so try not to bring more than one as you won't be allowed and you might have to leave it before security.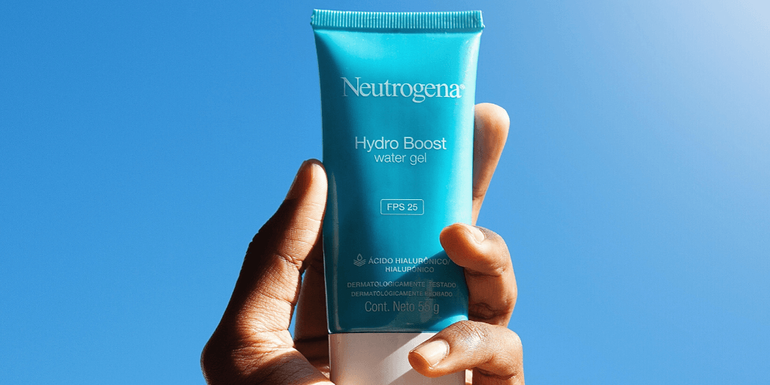 Can you carry liquid medicines on planes?
Don't worry, we have got you covered with the information regarding medicine in hand luggage too! So if you take essential medication that you'll need during your travels, you'll need to get a doctor's note explaining why you need it or a current prescription. You can keep this in your hand luggage and for medicines, you're allowed to forgo the 100ml container rule. So don't worry, if your medication is larger than 100ml as that is completely fine!
These medicinal liquids might include; hypodermic syringes, liquid medicines, cooling gel packs, inhalers, liquid medicines and tablets and capsules.
When going through security, you simply show the medical note or prescription to the security staff so they know that you're carrying medicinal liquid. They will open the container to screen the liquids but it's nothing to worry about.
What are the liquid rules regarding Duty-Free?
If you're wanting to buy some alcohol or perfume from Duty-Free, and you're worried about exceeding the limit, then put your worries at ease! You're allowed to exceed the 100ml rule for duty-free items. However, as with everything, there is a catch! You are not allowed to open the wine and drink during the flight as the items should remain unopened and sealed in a bag with a receipt. This is because it will need to go through security when you reach your destination so it has to stay sealed.
But if you're transferring to another flight in a different country, you will need to go through security again and they may or may not let you go through security as it might exceed their limit. So make sure you check the rules on liquids and duty-free if you're taking a connecting flight.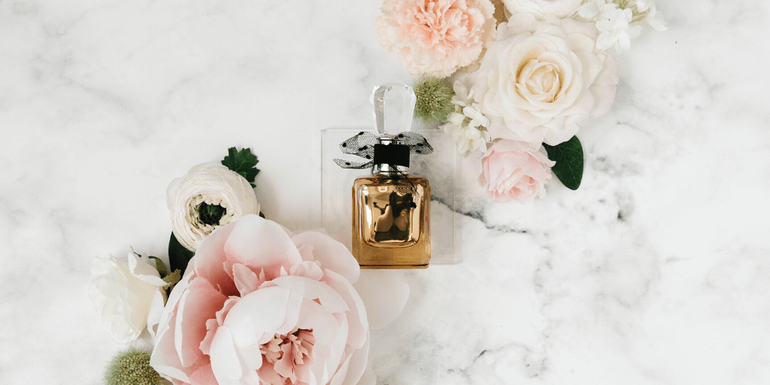 What about baby milk?
Mothers worry not, you can bring as much baby milk, sterilised water and food as you may require for your little ones. Yes, it can exceed the 100ml rule. But like the other liquids, you will be asked to show these at security checkpoints. You can bring cow's milk, soy milk, and formulas through security in a container but you need to make sure the baby is with you!
You are even allowed to take breast milk in your hand luggage even if you're not travelling with a baby but this must not be frozen breast milk as that is not allowed. The only thing you need to be aware of regarding breast milk is that each container should not exceed the maximum of 2,000ml.
If you're flying with babies, check out our helpful guide on travelling with babies and toddlers for tips on how to survive the flight!
What about bringing food in your hand luggage?
So, we all know plane food is not always the best so most of us pack food with us and that is absolutely allowed to take in your hand luggage. So take your sandwiches, crisps and snacks but if your food is liquid-based like Nutella then make sure that it follows the above guidelines for liquids on planes. But if you're on your way back and are bringing food from outside the UK, it will need to be declared and you can find out more details about this here.
However, don't be tempted to buy large bottles of honey or wine from an exotic village and carry them in your hand luggage. This will still count as liquid and you will have to throw it all away.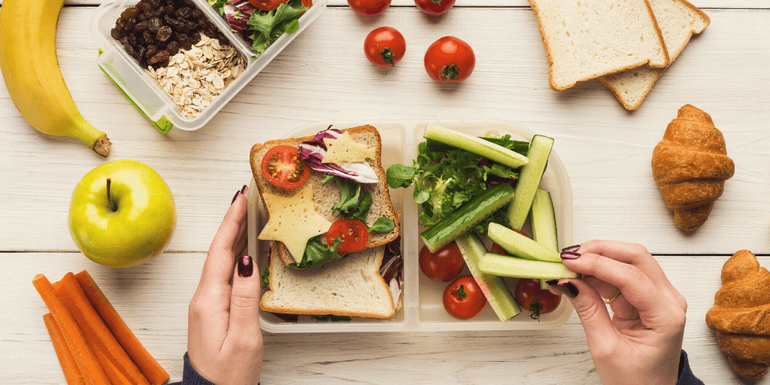 We hope these answers have helped to put you at ease about what counts as liquids on planes! If you have any other questions, let us know in the comments below and we'll try our best to answer them for you.