04 Nov, 2014
Alice Fowler
No Comments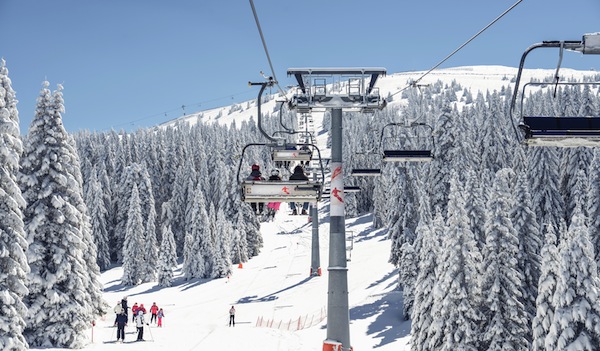 Have you been to or seen the exciting Ski and Snowboard Show event at Earls Court this weekend just gone and are now raring to book your skiing holiday? With the peak ski season fast approaching, let's take a look at some of the places that we think you should consider when booking. Whether you want to hop across the Channel to some of the great European resorts or venture a little further afield, we've got some great places to look at!
Courchevel, France
Courchevel in the French Alps is part of the popular Three Valleys, the largest linked ski area in the world. There are plenty of runs in Courchevel itself to keep you occupied, from beginner to experienced alike, but the whole Three Valleys area is so easily accessible that you quite literally have one of the largest skiing playgrounds on your doorstep!
Both Geneva and Lyon airports serve the resort, with Geneva being some 30 km closer. Flights to both Geneva and Lyon are available from London Heathrow, Gatwick, Stansted, Birmingham and Manchester airports.
Courchevel hosted the 1992 Winter Olympics, and amongst many other activities you can also enjoy skating at the Olympic rink.
Chamonix, France
Not, perhaps, for the tranquil-seeking, crowd-adverse amongst us, Chamonix is a beautiful but bustling French resort below the impressive mountain of Mont Blanc in France. Its incredible slopes and tricky terrain has drawn skiers from around the world to seek out the thrills of these runs, but there is something for everyone, regardless of ability. It is unavoidable in Chamonix to experience some queues and waiting around, but there is a reason for this hubris, and it is evident in the quality of the skiing.
Similarly to Courchevel, the resort is accessed by Geneva and Lyon airports. Geneva is the closest of the two, being only 88km away, and benefits from a wide range of flights available from the UK. There is however, a direct TGV service to Chamonix from Lyon airport, despite the extra distance. Read More