A Guide to Sleeping at the Airport
15 Jan, 2020
Franki Napolitano
No Comments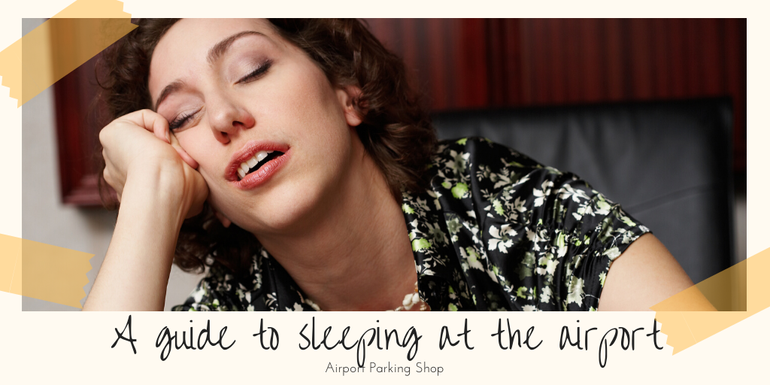 It is not only budget-conscious backpackers who find themselves having to sleep at the airport. Recent storms, the volcanic ash crisis of 2010 and the UK air traffic computer malfunction late last year have all left travellers in the lurch, wondering how on earth they were going to manage to sleep.
It is against the law in some countries, frowned upon by many airports and could be downright dangerous in some places so the following advice comes with a strong caveat: sleep at the airport at your own risk, particularly if you are a lone female!
Some airports have a supply of camp beds for stranded travellers, but they are limited in number so be prepared for the worst case scenario if you know the weather is bad or there are other extenuating circumstances that mean you may have to rough it for the night.
Sleeping pods installed in Terminal 3 at Abu Dhabi airport. Charge you AED 45/ hour. #UAE pic.twitter.com/ps2vucDaM2

— Tanzi Gill (@TanziGill) May 19, 2013
Before resigning yourself to an uncomfortable night, make sure the airline has fulfilled its duty to you: you
What are your options?
may be entitled to overnight accommodation or at least meal vouchers, and airlines are not always quick off the mark in telling passengers.
Alternatively, if you can afford it, you could buy your way into an airport lounge where you stand a better chance of peace and quiet plus of course refreshments and showers. Most lounges have a dress code: you don't need to be wearing a suit, but smelly trainers and crumpled clothes are unlikely to be welcome.
Bench-type seats are not often found at airports, with individual seats with arm rests being the norm nowadays, so if you want to stretch out rather than sleep in a sitting position then you are going to have to take to the floor.
Depending on what else you have in your carry-on luggage you may be able to fit in a simple air mattress and sleeping bag. In some airports this will be like a red rag to a bull but if you are stranded through no fault of your own (rather than just being too mean to stump up for a hotel room before your crack-of-dawn flight) you stand a better chance.
Get yourself a comfy spot
If you don't have an air mattress and sleeping bag, a large towel will keep most of your body off the dirty floor and you can use clothing or your carry-on holdall as a pillow. A few antibacterial wipes could even make the floor seem less of a health hazard!
Choosing a good sleeping spot can make all the difference. If things look bad, try a different terminal. If you have not yet cleared security you may find that the Arrivals hall is a better bet than Departures. In large airports you may find that the international terminal stays open at night whereas the domestic one may shut.
From Hawaii to LAX. Cancelled to ATL so now to Indianapolis? Or just keep sleeping in the airport @long1_will pic.twitter.com/HbGkjzuoCE

— Matt Gilchrest (@MattGilchrestAU) February 9, 2014
The best spot will have no announcements, little footfall, and a comfortable temperature. Whilst on the subject of temperature, make sure you have plenty of layers as some airports can be overwhelmingly hot and airless whilst others have ferocious air conditioning. Ear plugs and eye masks are also must-haves if you want to stand the best chance of sleeping.
Be mindful of security
Security is of course an issue if you are sleeping at the airport. If there are no left-luggage facilities, you are going to have to be inventive to keep your belongings safe. If you have a length of string you can tie the handle of your luggage to your ankle or wrist so that you will wake if anyone tries to move it. Best of all though is the chain padlock (for bikes) which can be used to secure your baggage to the leg of your seat.
There are several websites that allow users to post comments on individual airports and their suitability for spending the night. Like a lot of advice proffered on the internet, it can go out of date quickly: the sympathetic attitude of that friendly security guard or the unlocked cleaner's cupboard that offered a quiet and dark spot to get some shut-eye may not be relevant to future travellers. General advice, such as the fact that the small regional airport shuts between the hours of midnight and 5 a.m., is far more likely to be of use.
Finally don't forget to set your alarm or phone just in case you manage to drop off into a deep sleep. You don't want to miss your flight!