What to do in the event of an airport parking fine: Your rights
24 Aug, 2021
Alice Fowler
177 Comments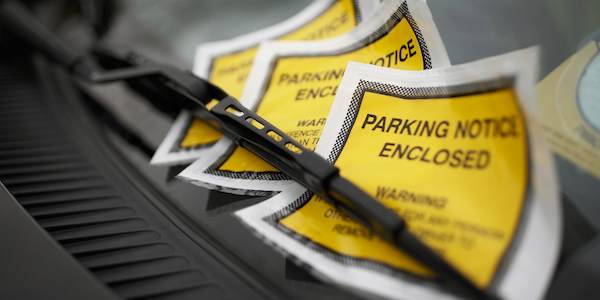 It is unlikely that you will incur a parking fine when using a long-term airport car park, provided you have given the correct information when booking. These car parks charge per 24-hour period, so it is unlikely, even if your flight is delayed, that you will have overstayed your welcome.
In extenuating circumstances, such as the case of the Icelandic volcanic ash cloud a couple of years ago, which meant many passengers returned days late from their holiday, a common-sense approach was adopted by the vast majority of car park operators
As far as short-term parking goes, most car parks operate a pay on exit system meaning that even if the person you are picking up is delayed for hours you will not incur a parking fine.
When could I get an airport parking fine?
Most airport parking fines are incurred when dropping off or picking up passengers without using the short-term car park, and stories abound of drivers being hit with punitive fines for stopping on approach roads. Automatic number plate recognition technology makes it easy for the operator to monitor your comings and goings.
Many airports provide a drop-off zone and charge a fee of a few pounds for a short stop. If you decide to leave your car to help your passenger in to the terminal or overstay the allotted time, then fines of £80 are commonplace. At other airports it is forbidden to stop at all, and if you should grind to a halt briefly to read a notice, for instance, you can expect to be faced with a fine.
However, nowadays, most airports employ private parking companies and thus, their parking fines rules are applied. But this rule relies on the majority of the people not knowing the difference between the two and end up paying up the fine regardless. Airports tend to do this as they generate revenue from employing these private parking firms to police the parking at the airport. Therefore, if you're ever fined, it is most likely from the private parking company. Yet, legally, these parking firms have no jurisdiction as the only bodies allowed to issue fines are the police and councils. Thus, in reality, they are not legally able to 'fine' you and indeed are even prohibited from using the word "penalty" on their notices.
PARKING Charge notices and PENALTY Charge Notices – they are different!
They do their best though to dress their notices up to look like official Penalty Charge Notices, even using the same initial letters, PCN, standing in this case for Parking Charge Notice (PCN). Some even go as far as using the word "enforcement" even although there are legally no powers of enforcement.
These so-called PCNs are in fact invoices for payment for breaching the parking company's terms and conditions. The relationship between parking company and motorist is governed by contract law, and in cases where the terms and conditions are broken, the parking company can only claim the actual loss of revenue rather than the huge sums demanded by some.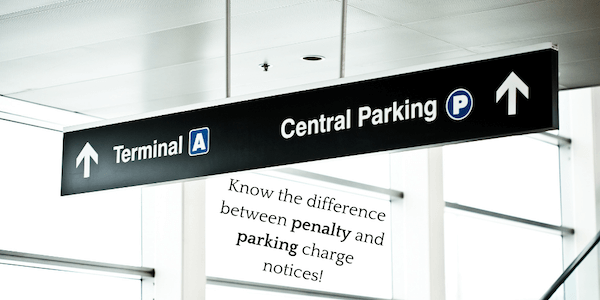 Therefore, be sure to check out what it actually states in the notice because if it is stated by a private firm, you may be able to ignore it. In the majority of the cases, the only way they can make you pay is by taking you to a claims court. So, if the fine wasn't much and it's less than their court fees, they might not bother! However, please read it properly because the notice is in conjunction with local council, they are able to enforce it. This means some airports have local byelaws which give them the power to give out fines under the authority of local council rules. Therefore, if the airport parking company can prove you've breached the byelaws, you will have to pay. So, read the notice carefully before taking any action.
The Parking on Private Land Appeals (POPLA) was introduced in 2012 to help customers deals with non-council related parking fines. POPLA governs appeals from people who have been given a fine for parking on private land. However, they will only take your case if your appeal has been rejected by the parking firm first. POPLA is an independent body; they are not affiliated with any operators. If you are successful in your appeal with them, your charges can be cancelled. However, if POPLA disagree, then you would have to pay the fine and if you refuse, the parking firm could take you to a claims court.
Appealing with POPLA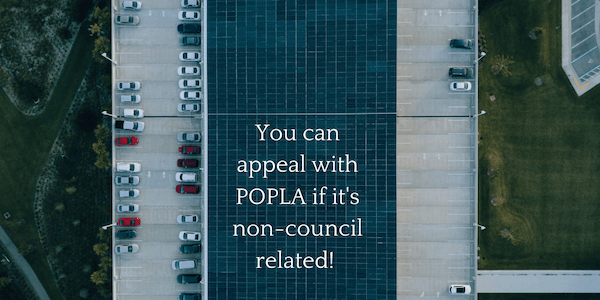 A few points to note are as follows:
1. Be prepared
You will need to have a 10 character verification code ready which the private parking firm should have provided you with. This, alongside the other evidence will quicken the process
2. Appeal Online
Ditch the paperwork and upload your evidence and the verification code as this will mean they will reach their decision far quicker.
3. Don't lie
Honesty is very important. Pick one of the categories provided and add supporting details or documents when asked.
4. Don't rely on someone else's words
The process is pretty straightforward so try not to use templates where they describe what to say. Because the chances are, it won't make much sense.