Know Your Rights: What Happens When Your Flight is Delayed or Cancelled  
17 May, 2021
Alice Fowler
6 Comments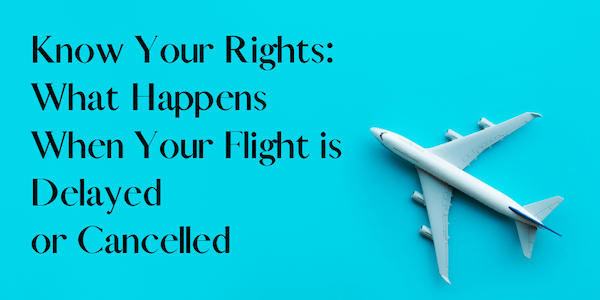 There is nothing more annoying than arriving at the airport to discover that your flight has been significantly delayed. Don't take it lying down: read on to see whether you are entitled to assistance such as free calls, free food and free accommodation or even a cash sum in compensation.
In practice, anyone flying out of the UK will be protected by the Denied Boarding Regulations. The rules are as follows:
You must be flying from the UK, it doesn't matter what the airline is
You are landing in the UK with a UK or an EU airline
You are landing in the EU and you were with a UK airline
However, anyone flying with a non-UK airline landing in a non-EU country, you may not entitled to the same level of assistance and you will have to look at the airline's Condition of Carriage to see what their duty of care is.
Worried about coronavirus affecting your flight and accommodation? We have provided a small section at the bottom and you can click here to skip straight to it!
Are you entitled to compensation when your flight is delayed?
Whether or not you are entitled to anything depends on the length of your flight and the length of your delay. You must fall within one of the following categories:
A flight of 932 miles or less with a delay of at least 2 hours
A flight of more than 932 miles within the EU with a delay of at least 3 hours
A flight outside the EU of between 932 and 2,174 miles with a delay of at least 3 hours
Any other flight with a delay of at least 4 hours
So long as you fall into one of the above categories you are entitled to:
Two free telephone calls, emails, telexes or faxes
Free food and drink depending on the time of day
Free hotel accommodation and transport between there and the airport if the flight is delayed to the following day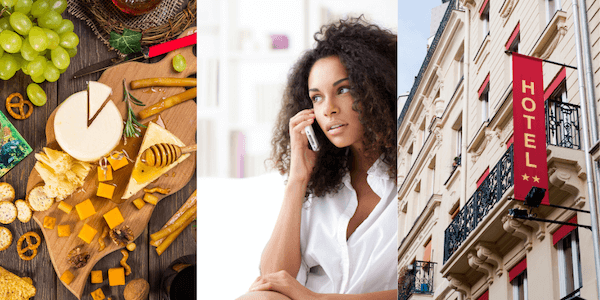 If the flight is delayed for 5 or more hours
You're not obliged to take the flight it's 5 or more hours late. In this instance, it doesn't matter if it was the airline's fault or an external matter.
If you don't take the flight then the airline has the following legal requirement it must fulfil:
Give you a full refund.
A full refund on any connecting or return flights provided it was all booked as a single booking.
If you're in the middle of flying back to the airport you originally left from.
Do talk to someone as soon as you decide you no longer want to take this flight.
What happens if you take the flight?
You can still claim up to £520 in compensation provided that the delay is caused by an airline's error. But remember, this compensation will take into consideration things like the distance and destination of your flight.
However, you won't receive compensation if the delay was because of an external problem such as bad weather or a security problem.
If you're on a non-UK flight but it connects to a UK flight, you can also claim compensation but these rules apply:
You must have booked both flights in a single booking
The flight was delayed for more than 3 hours
The delay was an internal fault rather than external (i.e. the airline's and not because of security reasons)
Financial Compensation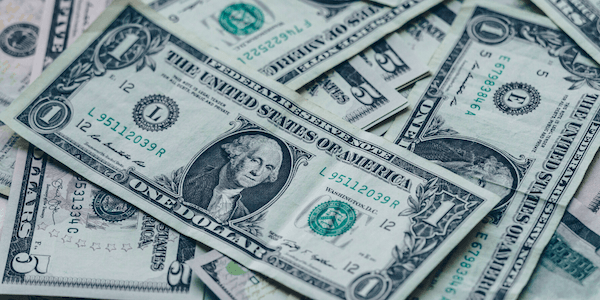 Financial compensation is due as follows:
For flights up to 932 miles delayed by more than 3 hours – £220.
For flights over 932 miles and within the EU delayed by more than 3 hours – £350.
For flights outside the EU between 932 miles and 2,175 miles delayed by more than 3 hours – £260.
For flights over 2,175 miles delayed by between 3 and 4 hours – £260.
For flights over 2,175 miles delayed by more than 4 hours – £520
Flight Cancellations
If you find yourself in a position where your flight is cancelled, the airline must give you the option to either be refunded or rerouted. You're also entitled to free meals and telephone calls; the airport must provide this for you. You can also qualify for hotel accommodation if you choose the rerouted option and the flight is leaving the next day.
However, you will not be given compensation if:
You were informed about the cancellation at least two weeks before your flight.
You were told about the cancellation one to two weeks before but with the option to reroute, you will still reach your destination with no more than 4 hours later than the intended time.
Regardless of the time notice, the rerouting will ensure you reach your final destination no later than 2 hours late.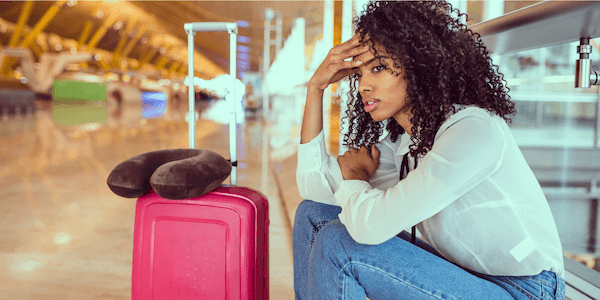 Compensation if your flight is cancelled:
You can qualify for compensation if your flight is cancelled. Below it lists the prices depending on the distance:
For flights up to 932 miles – £220.
For all longer flights within the EU and other flights ranging from 932 – 2175 miles – £350.
For flights that are more than 2175 miles, and they're outside of EU – £520.
The distance given here is measured to the final destination.
It must be noted that the airlines have the option to cut your compensation by half if:
Your flight is under 932 miles and you reach your final destination within 2 hours of the original time.
Your flight is under 2175 miles and you reach your destination within 3 hours of the original time.
Your flight is over 2175 miles and you reach your destination within 4 hours of the original time.
Compensation can be paid in various forms such as cash, bank transfer or cheque. It can also be paid in travel vouchers but only if the passenger agrees.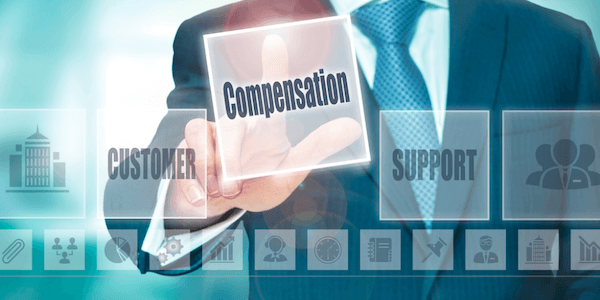 Extraordinary Circumstances
The only time the airline can wriggle out of paying you the financial compensation detailed above is where there are "extraordinary circumstances". You will, however, still be entitled to the assistance package i.e. free calls, refreshments, overnight accommodation and transport.
However, what exactly is meant by the phrase "extraordinary circumstances"?
Extraordinary circumstances are circumstances out of the airline's control such as a security problem, political unrest, extreme weather and strikes.
EU Regulations EC 261/2004 states the following as Extraordinary Circumstances:
Bad weather, for instance, if there's heavy rain, thick fog, thunderstorms, snow and strong gusts of wind.
If there's a strike, such as if the airport's baggage handlers suddenly walked out.
Political circumstances, this includes the threat of a potential terrorist attack or anything else that cause security risks.
Natural disasters, this would include a volcanic eruption or a hurricane.
Bird strike, this means if there's the chance of a potential collision between the aircraft and the birds or another foreign object.
An ill passenger
It is not unheard of for airlines to stretch the meaning of "extraordinary circumstances" so if, for instance, you see that other airlines are managing to take off on time during an extreme weather event but yours is not, it may be worth challenging the airline's decision on compensation. If you are still not happy, the Civil Aviation Authority may be able to help.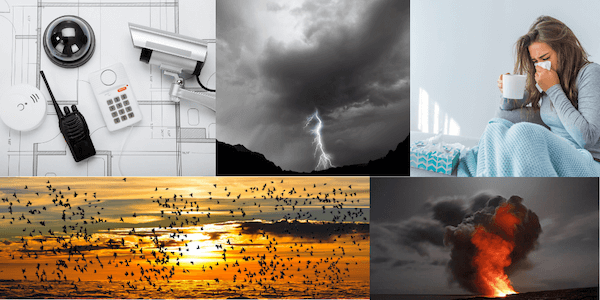 What can you still be reimbursed in the case of an extraordinary circumstance?
As you all will remember the recent drone threat, this would have counted as an extraordinary circumstance as this was a security threat. In this case, your airline will most likely tell you to either go home or reroute you because the nearby hotels are all full.
If they cannot give you a transfer such and you need to find your own transfer home, the airline is obliged to reimburse you. Although a word of caution, the cost still has to be reasonable so don't go booking a really expensive hotel!
What might count as a reasonable transfer?
For instance, if you had taken a train to get to Heathrow Airport but upon getting there, you find out all the flights are cancelled because of a security threat. In this case, you can ask for the following to be reimbursed to you:
You can claim your train ticket to the home as well as your return train ticket to the airport. So, don't throw away any receipts!
However, if the train is no longer operating and you need to take a taxi instead, the airline should reimburse you for that too. In most cases, they prefer to arrange this themselves so speak to a member of staff. They should be able to help you.
You can also claim petrol money if you drove or you were given a lift by someone to your home and back again. If in the process, you had to pay for parking, you should be able to claim for these too!
It must be noted that technical defects no longer count as an extraordinary circumstance because it is said that it was the airline's responsibility to keep it in working order.
Late to collect your parked car?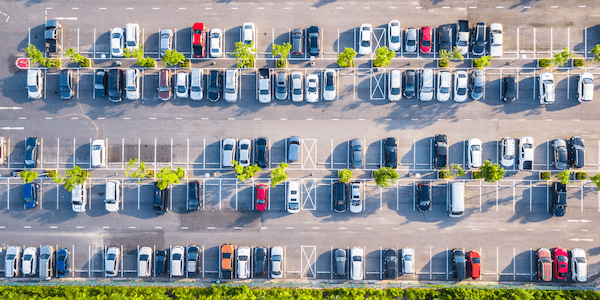 If your flight back to the UK is cancelled or delayed and your car is in an airport car park, you are likely to be charged for the excess parking period at the normal "gate rate" so, unfortunately, you will not get the benefit of any special deals.
After the Icelandic volcanic disruption a few years ago many car park operators waived the extra fee so long as passengers were able to provide evidence of the date on which they should have arrived home. This, however, was a one-off and unlikely to be repeated by car park operators. Your airline is not likely to pay your extra parking costs, given that the compensation under the Denied Boarding Regulations is designed to cover such consequential costs.
If you are struggling to write a letter claiming compensation, there are several templates online including one from the Daily Mail and the consumer magazine Which?.
What to do if your claim isn't taken seriously?
Is your airline ignoring you? If so, you can report this issue to the Civil Aviation Authority (CAA) and they'll be able to assist you.
However, they will only consider your complaint if the airline you're with is not part of the approved alternative dispute resolution body.
The following shows who to contact depending on your situation:
What do if your flight and airport parking has been affected by Coronavirus?
Worried about the recent Coronavirus affecting your travel? Well, we will try to soothe some of your worries. If you booked your flight and the airline is now cancelling your flight, you should be entitled to a full refund and compensation.
However, it won't always be the case, many people have been left with booked flights and hotels that they weren't able to cancel. This is because some airlines are claiming that Coronavirus is an exceptional circumstance as it is out of the airline's control. So, where they have had to cancel flights because of public safety reasons, you probably aren't entitled to compensation. But, if airlines simply cancel without a reason, for example, if in the country they're flying to there are no health risk issues, you may be able to claim compensation.
But, if you have booked one of the more comprehensive travel insurances, you should be able to get cover for this. Some insurances can provide 'travel disruption cover' which can be up to £3000. This should cover you for your hotels and parking.
If you paid for the hotels or parking via a credit card, you should be able to get a refund for it under section 75 rules.
If you're yet to travel, we highly recommend that you if you haven't already got travel insurance, you buy it now and make sure it has a policy for 'travel disruption cover'. This will mean that even if you have to cancel your bookings, you will be covered.
If you have simply changed your mind because of the risk, the normal cancellation fees will apply. But if you are cancelling because the UK Government Department of Health and Social Care or Public Health of England has issued a health risk, then you will be refunded within two weeks, without an extra fee.
We recommend that you stay up to date with all the relevant information. The World Health Organisation is constantly putting out the latest updated information regarding the virus. The UK's Government Department of Health is also a very good place to get all the latest information.