Three reasons why you should stay in an airport hotel
07 Oct, 2021
Alice Fowler
3 Comments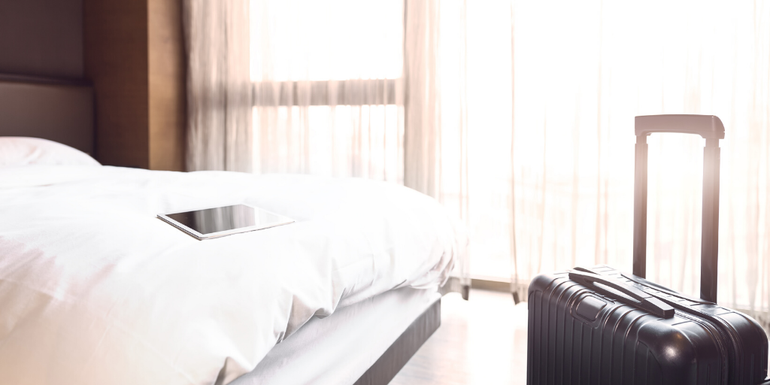 Here at Airport Parking Shop, we are always trying to supply you with ways to make your journey as easy, stress-free and cheap as possible! As keen travellers ourselves, we do understand that jet-setting can actually be a hugely anxious experience – from getting to the airport safely and on-time, right through to boarding the correct flight before the gate closes.
How can we make this experience more enjoyable and less stressful, I hear you ask? Okay, so we're not admitting we can completely take out the worry and distress of travelling (after all, we're not miracle workers) but we do have a really simple idea which we definitely think you should consider.
If you're looking for a journey which involves less stress, less money and less time constraints, have you ever considered an airport hotel for the night before you fly? We know it seems like extra effort and added expense just before you go on holiday; but in actual fact this is pretty far from the truth.
Here we give you our top 3 reasons why staying in an airport hotel isn't such a bad idea after all…
Save time
We know how stressful that journey to the airport can be. No matter whether you choose to get a lift, use public services or drive and park up in your own car, these can all come with time constraints that can make the journey worrying and tense.
If you choose to stay in an airport hotel the night before, the journey to the airport instantly becomes one with zero time constraints. You haven't got a flight to catch immediately so all you have to do is to travel to your comfortable hotel room and wake up to find you are only a short distance from your chosen airport.
Better still, you can wake up later than normal so you will be more rested for your onward journey. Sounds like bliss! We can definitely recommend staying in an airport hotel the night before if you are always late.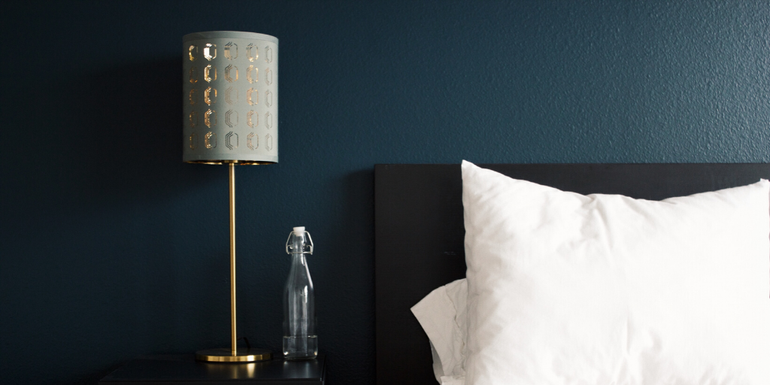 Save money by booking Airport Hotel and Parking
Did you know that many airport hotels offer "Park and Fly" packages? Be mindful that this isn't a service that all airport hotels have, so it's worth checking with the official site just in case. The price of these packages will be inclusive of a night's stay, plus parking for up to 15 nights in most cases. We know that over a long period of time, airport parking can be quite pricey, so parking at your hotel could save you a lot of money, so it's definitely something to look into if you're going away for a longer period.
However, do bear in mind that many hotels simply do not have room for all their guests' cars and so move them to an off-site car park. So, if security is important to you then make sure you ask for full details at the time of booking. The gold standard for secure car parking is the Park Mark so, if possible, opt for a hotel which uses one of these accredited car parks.
Another to thing to bear in mind is that, sometimes, it is assumed that airport hotels comes with free parking however, that is sadly not the case! There is normally a charge that is usually included in the hotel room rate but is often a real bargain. Transfers from the hotel to the airport are sometimes included in the room rate too but sometimes charged separately, with a typical adult price for Heathrow being £4 each way and at Birmingham £5 for a return fare.
Most people assume that airport hotels are more expensive than those situated further out, however, this is often not true. Check your chosen hotel's official site to have a look at the prices. Again, opting to stay in an airport hotel the night before you fly could be saving you some much needed cash! Which, let's face it, is great news right before you go away!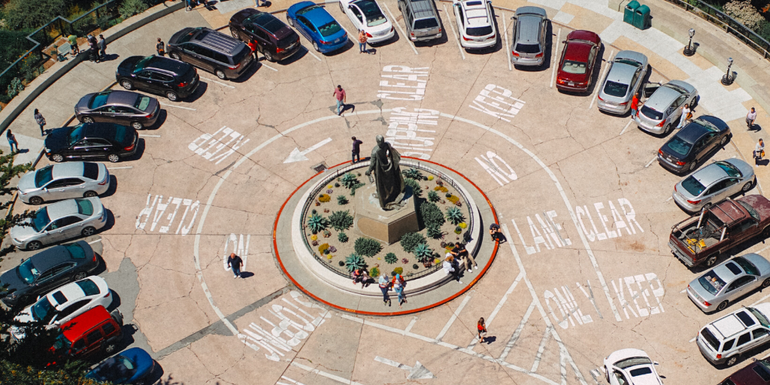 Save you a lot of stress
With the journey to the airport alone enough to make your heart race, you can't guarantee a good night's sleep the night before you fly if you don't live close to the airport. This issue can be completely solved if you decide to stay in the airport hotel the night before.
You are already either in the airport or you are very close, so you have less worry about getting to the airport on time. With that extra time in bed in the morning, your journey is sure to be more enjoyable. There is no need to rush as you are either within walking distance of the airport or it is a short journey on the shuttle.
You don't need to worry about any transport issues you may have had on your trip to the airport as you will be ahead of schedule. That's another thing you don't have to worry about!
Finally, staying at an airport hotel can allow you to start your holiday a day early! If your chosen hotel offers facilities such as a pool or sauna, you will have full use of these. So, why not sit back, relax and begin your holiday the moment you arrive at the airport.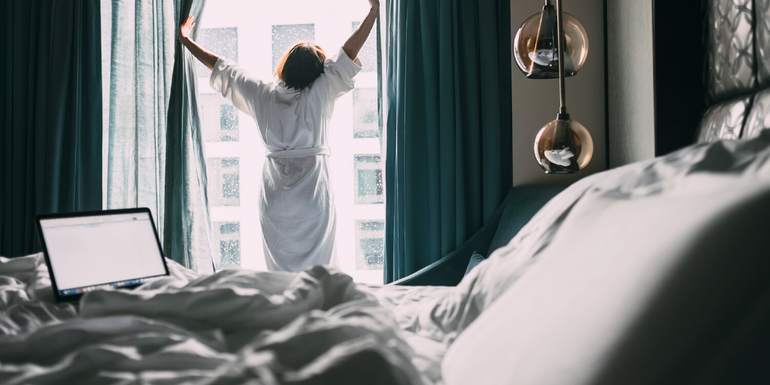 Have we convinced you?
You'll be pleased to know that some of the UK's busiest airports offer these packages with parking options bookable through Airport Parking Shop. You can find these  at Heathrow,
Gatwick, Stansted, Manchester and Edinburgh, look out for these options in your quote!
We hope we have helped to clear up a few myths surrounding airport hotels and we also hope we have supplied you with some valid reasons as to why it's such a good idea to stay in one the night before you fly. Let us know about your experience in the comments below!