How to save your money and fly with just your hand luggage!
08 Sep, 2022
Franki Napolitano
17 Comments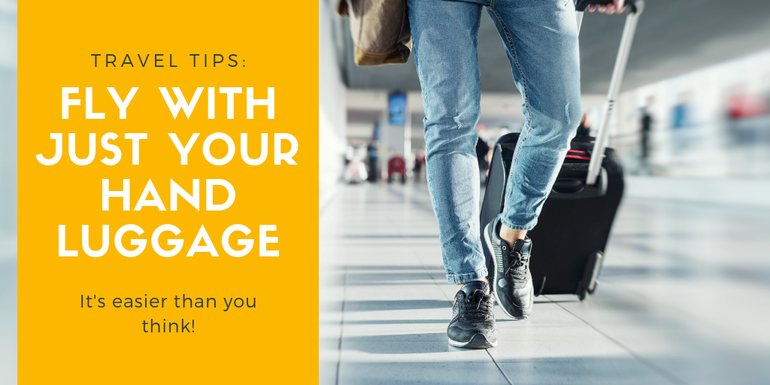 |This blog contains affiliate links, see the links with the asterisk sign |
If you've booked flights in the last, well, few years, you'll know that on top of the cost of your flight, many airlines now charge you to check a bag into the hold – my recent experience with a budget airline saw the cost of a 20kg bag cost £50 EACH WAY!!
Yes I know, the fares are cheap on budget flights for a reason (Oh my, do I know!) but whacking on an extra £100 surely negates the whole "budget" thing, doesn't it?!
Hand Luggage is the way forward
Over the years, I have been to a wedding in Slovakia, a three day Hen Do in Ibiza, a girls weekend in Madrid, a cruise to Bruges, a weekend of exploring Amsterdam and a birthday break to Barcelona – and I managed all of these trips with just my hand luggage bag.
Yep, that's right, just 10kgs of FREE luggage.
"HOW?!" I hear you cry? Keep on reading for all you need to know about travelling light…
The Case
There is much debate over the style of bag you should go for; should it be a hard shell on 4 wheels for convenience or your trusty sports holdall slung across your body?
In the past, I would opt for a robust, wheelie device for the convenience and stability, but as you'll quickly realise, when you discover the usual 10kg weight limit, a bag like this can greatly eat into your allowance. For this reason, opting for a soft case in the form of either a holdall, rucksack or a wheelie can save you valuable kgs! The newest bags on the market can weigh as little as 1.8kg*
, including a handle and two wheels!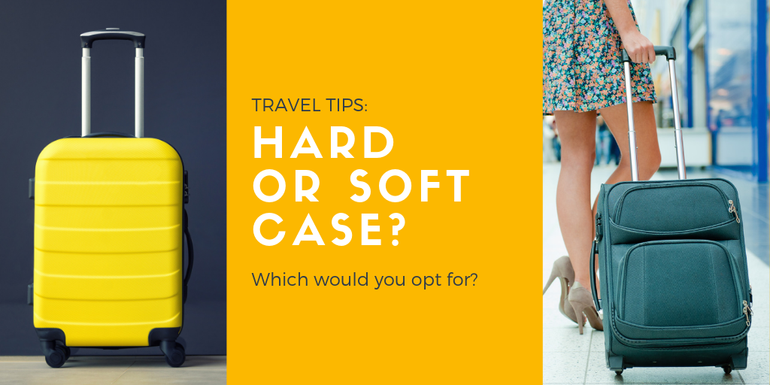 The other beauty of a soft case is that it's a lot more giving – making it easier to store in the overhead lockers or under your seat (and squashed down further if need be!) It's also handy to pick a bag that has external zip up pockets – they are perfect for storing your travel documents, phone, money, tablets and chargers, especially if the airline you fly with doesn't allow a personal bag as well as a cabin bag!
The Clothes
Regardless of how long you'll be away, prior planning for what you need to take with you is paramount! This is where my habit of making lists never fails to come in handy.
It's really helpful to plan outfits around the activities you will be doing, rather than taking lots of options (I know I was rather guilty of this indecisive habit!) Creating a "capsule wardrobe" is a great option – pick a few statement essentials and then add a couple of extra pieces to create different outfits – works just as well for guys as it does us girls!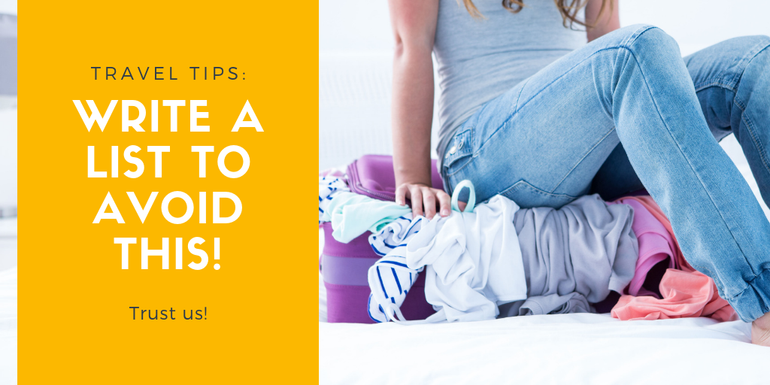 As much as you think you might, you probably won't need those 6 pairs of different shoes, so again, pick 3 pairs (including the ones you'll wear on the plane) and stick to them! Remember to wear your heaviest shoes, along with heavy clothing such as jeans, coats and hoodies, to the airport, to ensure you make the most of your precious luggage allowance!
To fold, or not to fold?
Ah, the age-old Fold vs. Roll debate! Personally, I do a bit of both, I stuff shoes with rolled up t-shirts and neatly fold my dresses in a bid to keep them flat, but I have recently discovered the wonder that are roll-up travel bags! Similar to vacuum bags, except there is no need for a hoover – simply squeeze the air out of the bag as you roll / fold your items to create neat packages of clothes, taking up less space than normal. Winning! If you do opt for folding, why not try stacking your items sideways, creating a row of easily selectable pieces?
The Cosmetics
So the bulk of your luggage weight will stem from the cosmetic products you take – they deceivingly weigh more than you think.
Firstly, think practically; do you need to take a pot of hair mask or 2 bottles of aftershave? Probably not! Before you pack, have a quick cull of the products and only take with you daily essentials – if you don't use it on a day to day basis, you more than likely won't use it whilst away!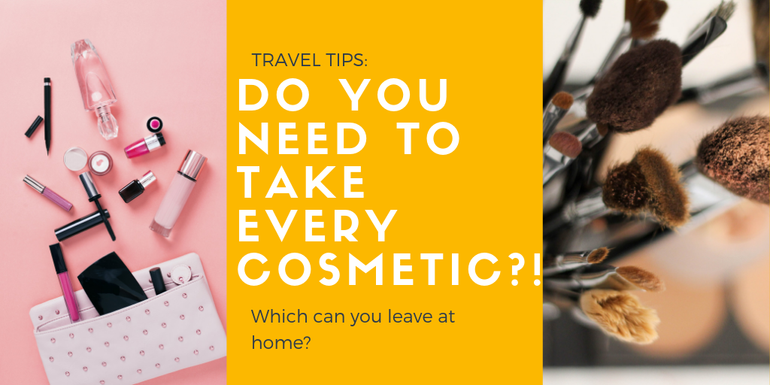 Secondly, decanter products such as shampoo, body wash and moisturiser into travel bottles*
rather than buying the products in travel size – you can pick up a selection of containers for as little as £1 – saving you space and money, see? And remember, most toothpaste tubes are already under the 100ml allowance, so there is no need at all to buy the travel size ones!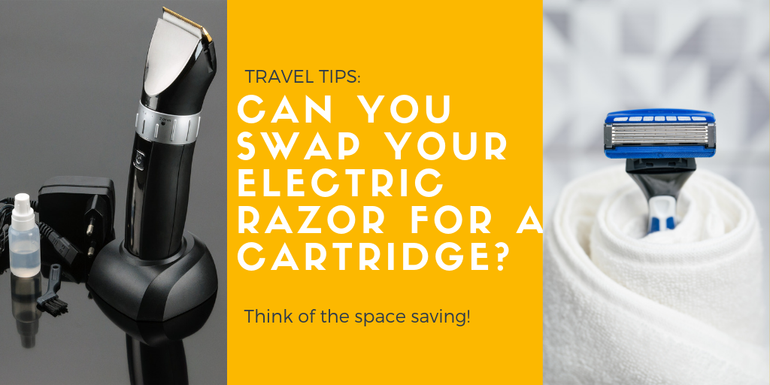 Lastly, if you're staying in a hotel, check to see if they already have a hairdryer in the room to save you taking one and consider whether you need to take the straighteners or electric razor – can you spend a week with wavy hair, use a disposable razor or embrace the face stubble, guys? I'm sure you can.
A great question from a reader, too…
"What do you do about a beach towel if the hotel doesn't have a towel service??" Have a look online for Travel Towels*
– microfibre towels that fold up almost as flat as a t-shirt, whilst being light and super absorbent. Folded up, it'd fit perfectly in the front pocket of your soft suitcase!
The Crackdowns…
It's smart to be aware of the hand luggage restrictions for your flight, as these vary depending on the airline.  Over the years, some airlines have relaxed a little, whilst some still enforce pretty strict regulations, often paired with hefty charges for oversized / heavy hand luggage!
Below is a brief overview of policies from some of the UK's most popular airlines;
Airline
Max size
Max weight limit
Additional Information
Ryanair, flying from Gatwick
40 cm x 20 cm x 25 cm
No weight limit
Make sure the bag fits under the seat*
British Airways
56 x 45 x 25 cm (cabin bag) & 45 x 36 x 20 cm (handbag)
23kg 
Make sure that the cabin bag can fit in the overhead bag gauge
easyJet
Flying from Glasgow
45 x 36 x 20 cm
15kg
Make sure the bag fits under the seat in front of you**
Lufthansa
55 x 40 x 23 cm (handbag) & 40 x 30 x 10 cm (personal item)
8KG
You're also allowed 23kg of free checked baggage!
Air France
Flying from Edinburgh
55 x 35 x 25 cm
12kg
Even though there's no weight limit, make sure the bag is light enough to fit in the overhead storage
Air Canada
55cm x 23cm x 40cm (handbag) & 33cm x 16cm x 43 cm (small bag)
No weight limit
N/A
Emirates
Flying from Stansted
55 by 38 by 20 cm
7kg
NA
Southwest Airlines
10 x 16 x 24 inches
N/A
You may also bring a personal item but ensure it can fit in under the seat
Jet2
Flying from Manchester
56 x 45 x 25 cm
10KG
N/A
JetBlue
55.88 cm x 35.56 cm x 22.86 cm (handbag) & 43.2 cm x 33 cm 20.32 cm (personal item)
No weight limit
For Blue Basic fare passengers, they'll only be allowed a personal item and not a handbag.
* You can only take a bag measuring 40x20x25cm (think handbag, laptop case or small rucksack) in the cabin with you for free and it must fit under the seat in front of you, but they don't state a weight restriction on these. If you'd like to take a cabin bag on with you too, you can purchase their Priority & 2 Cabin Bags bundle. This deal allows you to take on the small personal bag, plus a 10kg wheelie bag (55x40x20cm), as well as benefitting from Priority boarding. The price ranges from £8/32.
**If you want to take a bigger bag, then you'll need to buy the Up Front or Extra Legroom ticket. This will allow you to bring an additional 56 x 45 x 25 cm bag too. easyJet Plus cardholders and those that have booked FLEXI fare ticket holders can select an Up Front or Extra Legroom ticket free of charge and therefore take both bags on, too. Alternatively, you can simply book a large cabin for your flight too!
The above is known to be correct as of September 2022
The Clever Bit
If you've got this far and are loving the idea of the money-saving aspect of leaving your baggage at home, here's three extra handy tips to really make up your mind.
1) You'll notice throughout the airport several airlines provide carry-on size checkers – simply pop your bag into the checker and if it fits – it goes on! But hang on a moment, before you do that, lean in for an airport hack…. Place your case into the checker upside down – cases are usually narrowest at the top so should fit in more easily – you're welcome!
2) Apparently colourful, ostentatious bags are more likely to be searched as they attract attention. Blend in with a classic black or grey case – just remember your signature luggage strap*
or scarf tied to the handle for identification in case it ends up in the hold!
3) If the bag looks heavy, you're more likely to be stopped and have the bag weighed, which could be costly if you go over your 10kgs! Top tips to tackle this one is to avoid dragging a heavy holdall along the floor or placing it on one shoulder and stooping as you walk. Again, this is where the trusty soft case comes up trumps!