Tried & Tested Packing Hacks: Are they worth the hype?
10 Nov, 2021
Franki Napolitano
No Comments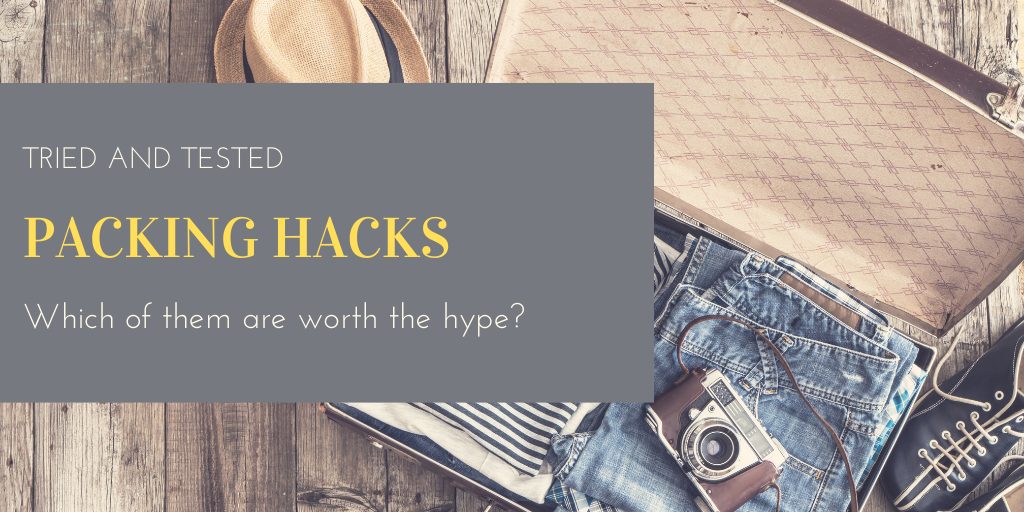 |This blog contains affiliate links, see the links with the asterisk sign |
We're a well travelled bunch in the APS team as you'd expect; over the years we've all read the packing hacks blogs, all telling us the same hacks over and over again.
While these are great and sometimes useful, which ones are really worth trying? Our team have been busy putting some of them to the test as they pack for their own trips to bring you a list of the ones we think are worth trying and those that are maybe best left to the blogs that mean well.
The packing hacks we loved!
These are the hacks we have collectively used as a team and those that we feel were the most helpful; they either made our packing process more efficient or allowed us to save some precious space in our bag!
Packing Hack 1: Packing Cubes
"You often hear about the mystical packing cubes when you read about packing hacks online. I didn't quite realise how handy they really are though until recently when I picked up a cheap set to use on a holiday to Japan. We were moving on every few days, so I didn't want to get stuck with a suitcase getting steadily messier and messier!
I used the cubes to keep my items organised – bulkier clothes in a larger cube, underwear in a smaller one, and so forth. It meant I always knew which cube to grab if I wanted something, and it also helped keep my clean clothes separate from the dirty. Instead of unpacking half the suitcase to find an item I needed, I could just move the cubes around to the find the right one, take what I needed from that and return it.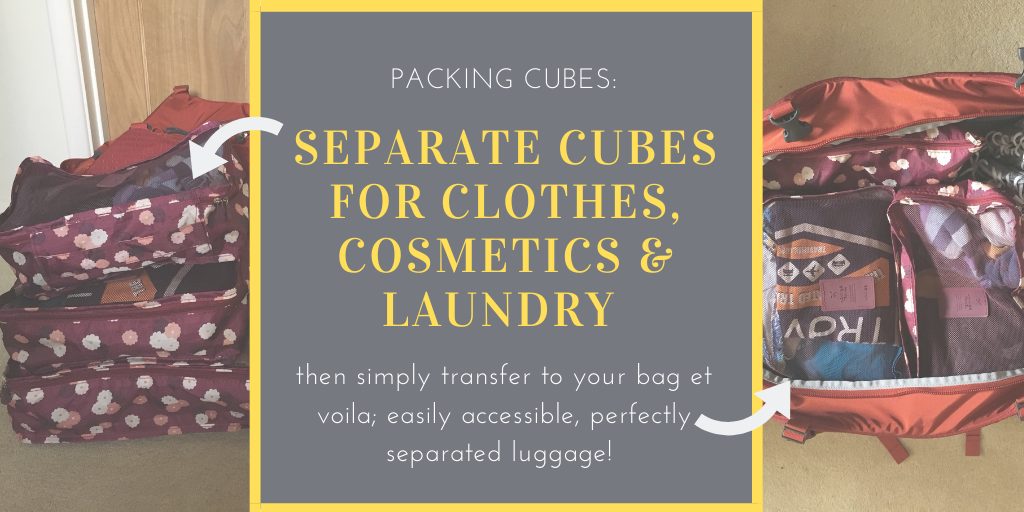 They were an absolute lifesaver for a longer trip with lots of moving around, and I was definitely able to pack more than I thought I would! You can get them really cheaply too, anywhere from £7 for a cheaper set to £20 plus for a more robust set. They have absolutely changed the way I pack from now on!" – Alice
Packing Hack 2: Jewellery straws 
"I tend to be a light packer, especially for long weekend trips so I opt to take less clothing and more jewellery to accessorise with and change up my look. I have really found that threading necklaces and bracelets through straws helps to keep everything separate and avoids those dreaded tangles. You can also loop any rings onto them too to save them getting lost and pop them in a small toiletry bag to keep them safe; perfect!" – Franki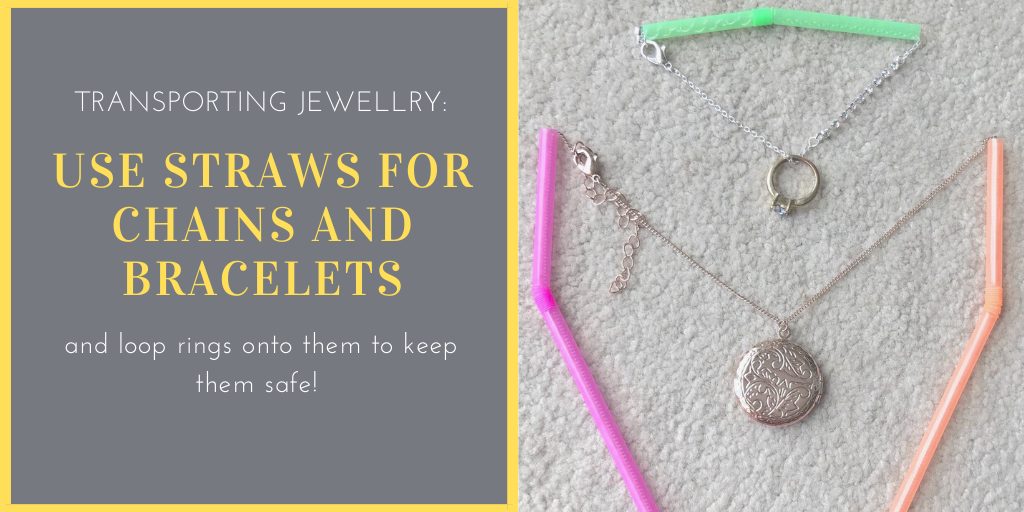 Packing Hack 3: Bring your own water bottle
"If like me you like to stay hydrated (and are also a bit frugal!), taking an empty water bottle through security can prove invaluable, especially when a 500ml bottle will cost you almost £2 in the airport! Take a large bottle and fill up for free from a water fountain in the airport, given they provide safe drinking water; no-one wants a dodgy stomach on a plane…" – Franki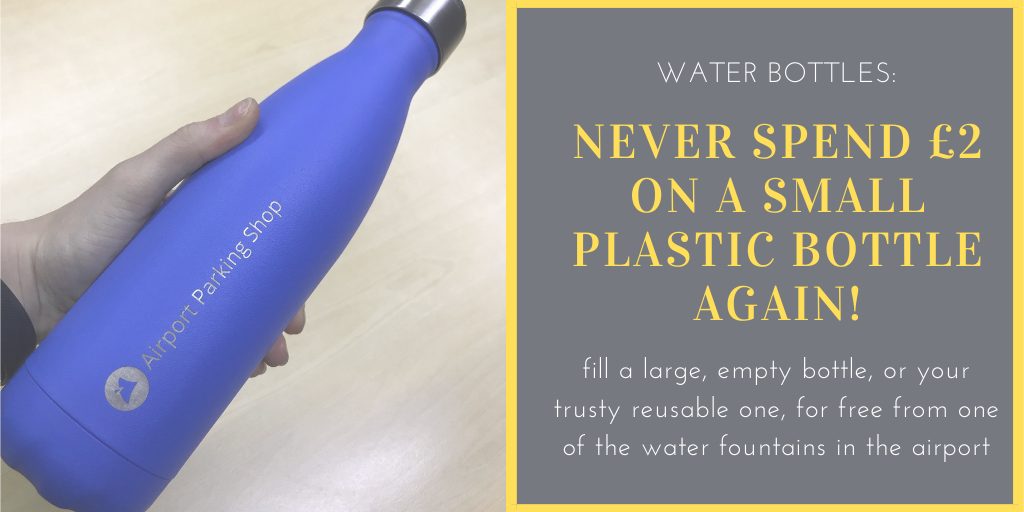 Packing Hack 4: Rolling everything you need into one
"This one is especially handy if you're only off for one or two days; roll everything you need per day into one; trousers on the outside, followed by your top, underwear, socks, and even your toothbrush (inside a small plastic bag). Space saving galore!" – Jorge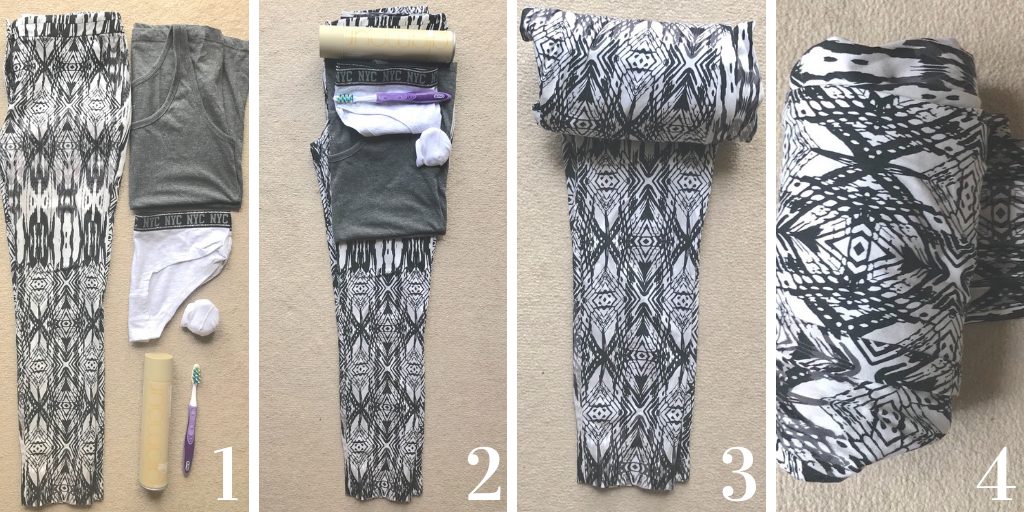 Packing Hack 5: Packing heavy items at the bottom of the case
"Making sure shoes and toiletries are at the bottom of the case near the wheels ensures they don't weigh down my clothes; and reduces creases and wrinkles! It also decreases the risk of anything fragile getting broken or squashed out of shape." – Dana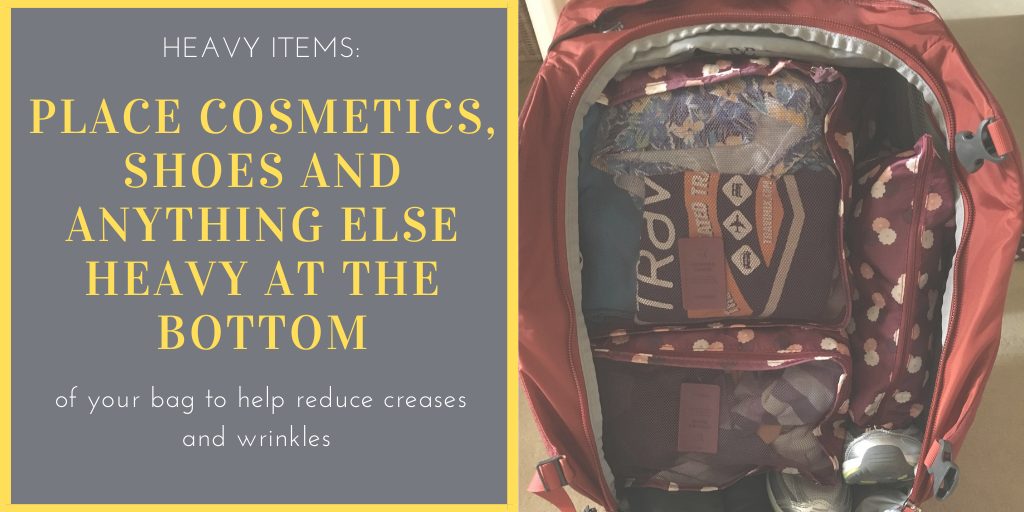 Packing Hack 6: Stuff your shoes
"If you're packing trainers or smart shoes, fill those babies up with other essentials! Not only do they make a great home to rolled up socks and underwear, but they are the perfect place to store anything breakable, such as perfume bottles, or chargers, travel adaptors and even pens." – Franki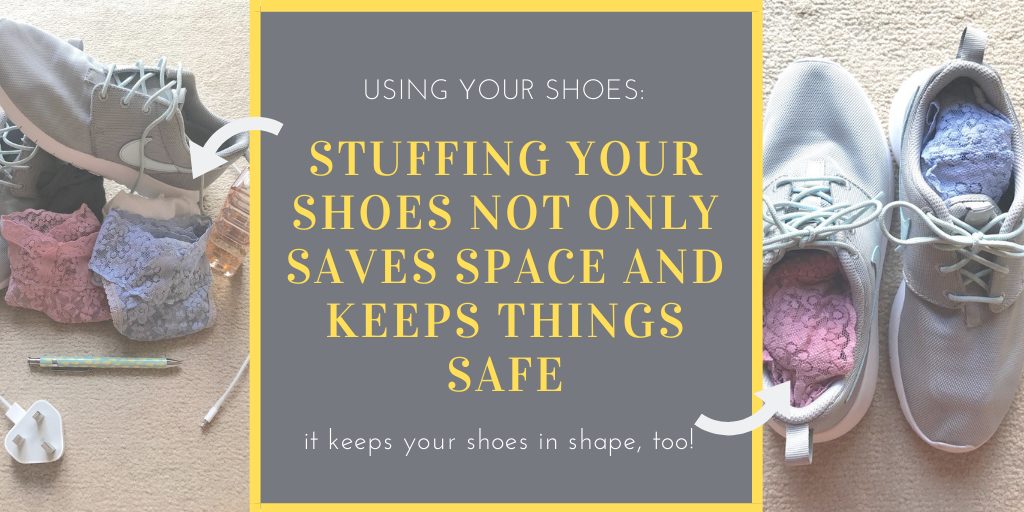 Packing Hack 7: Multiple USB Adapter
"I was busy packing for a trip recently, and collected up all my USB chargers (phone, kindle, camera charger, you name it…) and their corresponding USB-UK power adapter. I took a look at it all and thought hang on, can't I skip a step here? Instead of USB -> UK ->Travel adapter, surely I can find a USB-travel-adapter? Sure enough, of course these things exist.
I found one that matched the country I was going to with multiple USB slots, so worse case scenario I could charge all my devices at once. Much simpler than having to carry several adapters and all those bulky plugs! You will need to cater separately for any items you have that use a normal UK plug, but for those USB devices of which there are now hundreds, it saves so much space!" – Alice
Packing hacks that suck; more time-wasting than space-saving!
We'd suggest avoiding these "hacks" as they don't really save you any time or space (or make a huge deal of sense) and instead, we offer a more obvious suggestion…
Bobby pins in a tic tac case
In our research we came across a lot of blogs that suggested putting random items into different packaging to supposedly save space, for instance fill up empty prescription bottles with your 100ml liquids? That'll just raise suspicion at security! Our favourite however was putting your bobby pins* in an empty tic-tac case; surely these can either stay in the flat (and far less bulky) packet they came in, or put inside your cosmetic bag?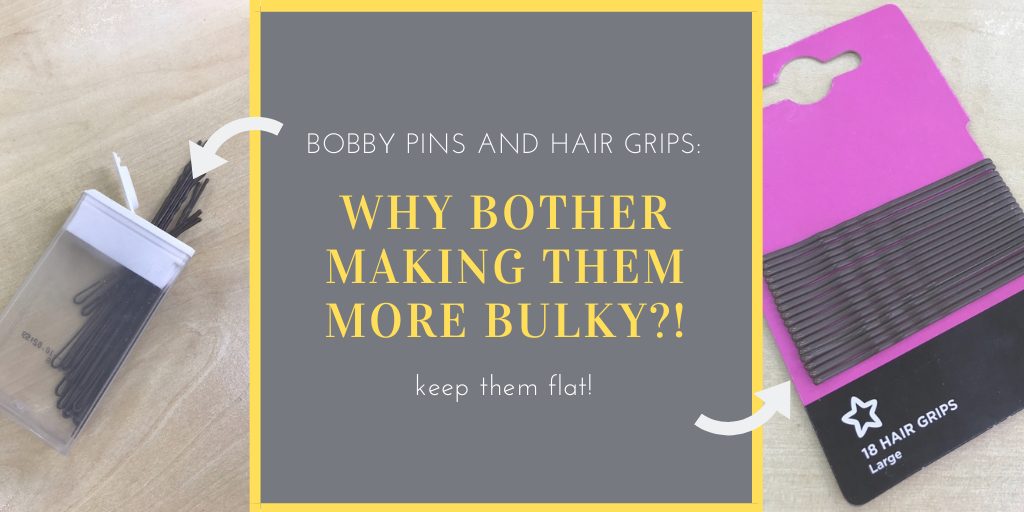 Hairbands on a clip
Another funny one we came across was attaching hundreds (ok, maybe not hundreds) of hair bands to a clip and taking them like that. Our question was, who needs that many!? Pop a couple around your wrist or around product bottles, brush or comb handle instead. You really don't need to invest in a carabiner clip  to transport your hair ties…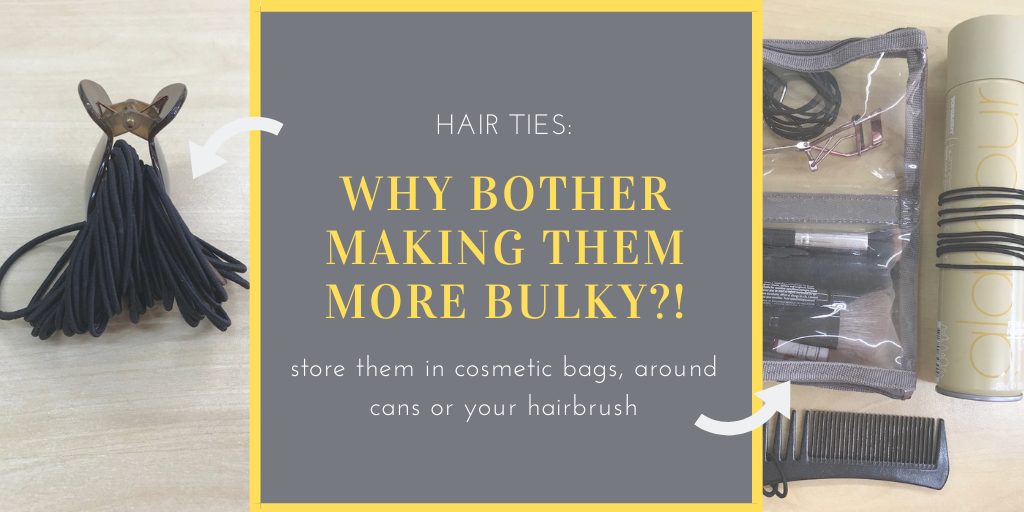 Bulldog clips on your razor
They say you should pop one of these on to cover the blades to protect them and your hands when you come to fish it out…but why not buy a pack of disposables* that come with a shield cap anyway?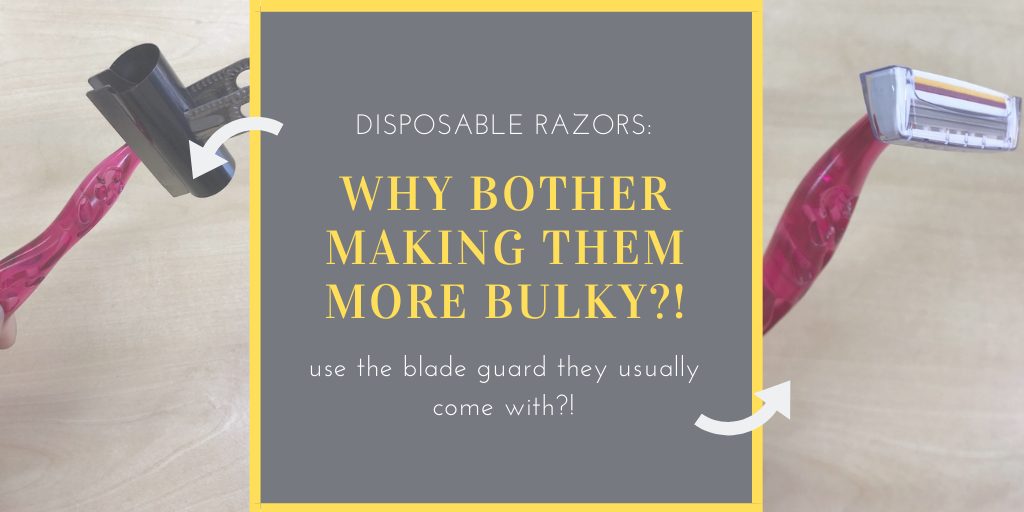 Have you got any hacks that you've tried that have really changed your packing habits? Let us know in the comments below!