How these 12 airport hacks can change the way you travel!
17 Apr, 2019
Alice Fowler
No Comments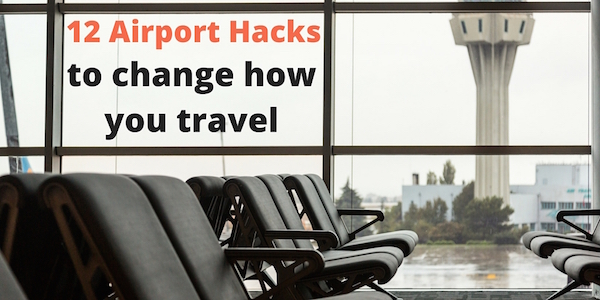 "Keep It Simple Stupid" – how often do you hear that phrase? It applies to air travel too! These tips are not difficult, or ground-breaking, but they will help to ensure a stress-free journey. Read on for 12 hacks that you should know!
Smartphones and gadgets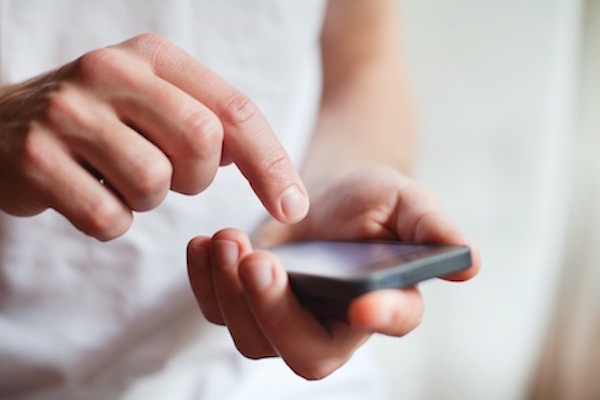 Think ahead to how long you will be spending at the airport and how long it will be until you are at your destination – wall chargers are hard to find so you might want to bring a portable charger. You can pick these up pretty cheaply now and can often get multiple charges out of them.
WiFi
Check online about the airports you will be spending time at to find out their WiFi arrangements in advance. Then once you get set up at the airport you will know what to do without having to waste time, and you will know in advance if you need to pay or not and how much.
Security
Prepare for security in advance – keep all your valuables in a safe place in your hand luggage so you are not throwing loose items into the trays. It may be called "security" but the staff are only really concerned with what's going through, not what's happening to it the other end! Another tip is bringing extra plastic bags with you and pre-pack your liquids – this means you can then extract it from your bag and put it in the tray with no faffing about fitting all your liquids in. Do check it's the right size though – they only allow a specific size (20cmx20cm).
Speaking of security, some airports have exciting shops and eateries before security, on the check-in side but it's best to ignore these and go straight through. You don't want to head for security to find there's an hour delay and your flight is in 40 minutes!
Check out seatguru.com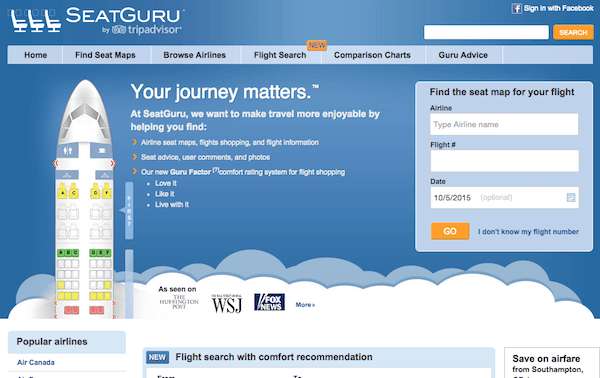 Are you that the person who scrutinises their ticket and tries to work out where they will be sitting? Check out the plane that you're flying on and book the best seats in advance for a comfortable journey. On seatguru.com there are even reviews to help you make the decision!
Baggage Allowance
This sounds like a simple one but check your baggage allowance! You do not want to be that person holding up the queue because your bags are overweight and you're hastily unpacking! Also check the allowance for any connecting flights in case they vary.
Make your luggage easy to spot!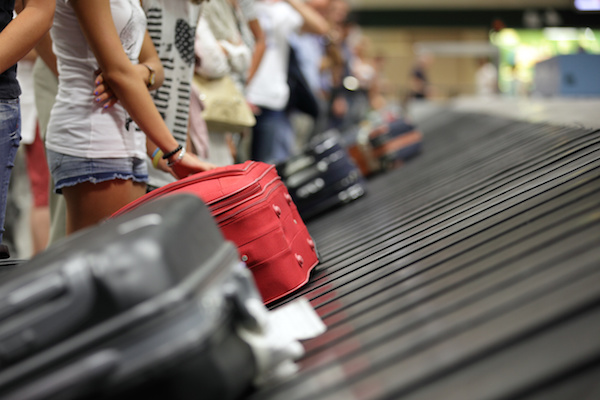 How many times do you stand at the baggage carousel, seeing black suitcase after black suitcase after black suitcase go on past? Of course, there are plenty of exciting, coloured suitcases available out there but if you just want to make your normal black one easy to spot, look at ways to make it distinctive and stand out. You can tie colourful scarves or ribbons around the handles – most suitcases have multiple handles so you can get at least a couple of the angles covered. Luggage belts are fairly easy to come across too, so if you opt for a brightly patterned one this can also help to catch your eye. Combine these with a bright luggage tag, perhaps some stickers or decals, and you won't be picking up anyone else's suitcase by mistake again!
Pick your queue
Don't just follow the crowd, plan your waiting carefully. There is some suggestion that most people who are right-handed turn right by instinct, and so turning left may find you in the shorter queues, however I'm not too convinced how well this will work in practice!
One great tip though is to take a moment to look who is in the queue before you join it. If you've got a line dominated by families and tourists, it's undoubtedly going to take longer. If possible look for the queue with businessmen or professionals who will probably know what they are doing and will also be wanting to move on as quickly as possible.
The Empty Water Bottle
You see this one everywhere but it really is the best! Take an empty water bottle through security and then fill it up on the other side. Keeping hydrated on planes is important for your health and your skin, but waiting for those miserable little plastic cups of water just isn't fun. This way you don't have to pay through the nose for a drink at the airport and can keep hydrated on the plane. And yes, the newly popular stainless steel water bottles are allowed through as long as they are empty and you can prove so to security staff.
Clear your cache before booking your tickets!
Okay, so this isn't an airport hack but it is to do with travelling! This has hit the news several times over the last few years but it really can work. Several travel websites and airline websites do track your behaviour through cookies. If it's not the first time you've visited their site and looked at prices you may see higher prices than a first time visitor. Before you press that book button, try running the same quote in a browser you don't normally use, or using one of the browser options such as "incognito" (Chrome) or it's often called "private browsing". If you don't have these options, you can delete your cookies which will "tell" the website it's your first time visiting.
Book a lounge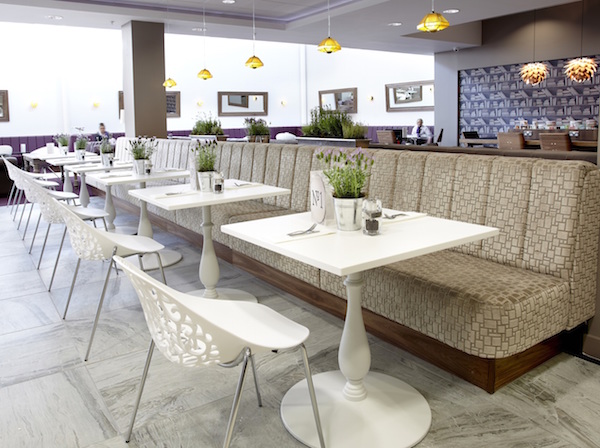 Lounges are becoming more and more well known but they are not just for those with Business or First Class tickets. There are plenty that you can book in advance or even schemes such as Priority Pass that mean you can have access all year. They are usually much quieter and relaxed places to wait, often with snacks, drinks and newspapers, and they don't have to be expensive!
Defend your luggage from abuse
Make sure you've got name tags on your luggage. If the worst happens and your luggage is lost, these will really help the staff reunite you with your lost items!
Pack light and use a stackable suitcase. If you are over-packing, there is more chance that baggage handlers will be tempted to throw your suitcase around as it will be just too heavy to lift and place properly. On the other hand, if you have a soft suitcase where the shape changes depending on how full it is, try to make sure it is packed out (perhaps with air bags, or other light options) so it will retain its shape. Suitcases that stack easily help the baggage handlers out and minimise the need for them to throw it around!
We hope you'll take these handy airport hacks on board for when you are next travelling – they may seem like little things but they are guaranteed to make your journey that little bit smoother!