15 Jan, 2020
Alice Fowler
3 Comments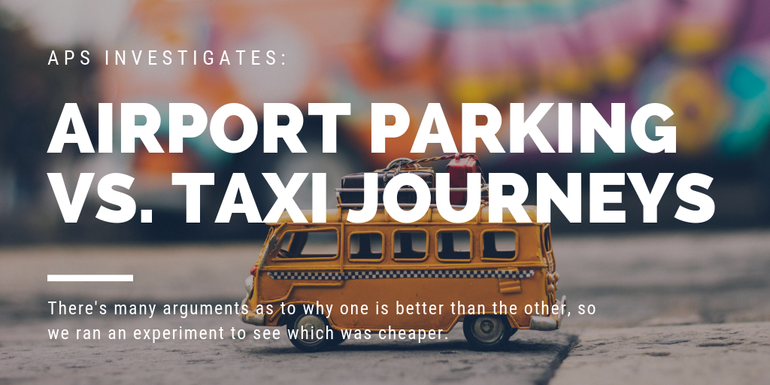 If you have a holiday coming up, you may be wondering whether it is better to get to the airport by taxi, public transport or by driving your own car and parking once you get there. There are of course arguments in favour of all methods. It's natural to weigh up airport parking pros & cons against other methods available, so we're here to help!
It's a question that always gets asked; "Why book aiprort parking when I can just take a taxi?", and it's a valid one! Taxis seemingly take the stress out of having to drive yourself or having to find a parking space, but at what cost does that come?
Airport Parking Shop took it upon ourselves to investigate, as we love a research piece! We compared the cost of parking at the airport from August 5th to 12th to the one way cost of a taxi, return train journey and a coach trip.
---