What are the rules about flying with chickenpox?
05 Jul, 2022
Hadiya
No Comments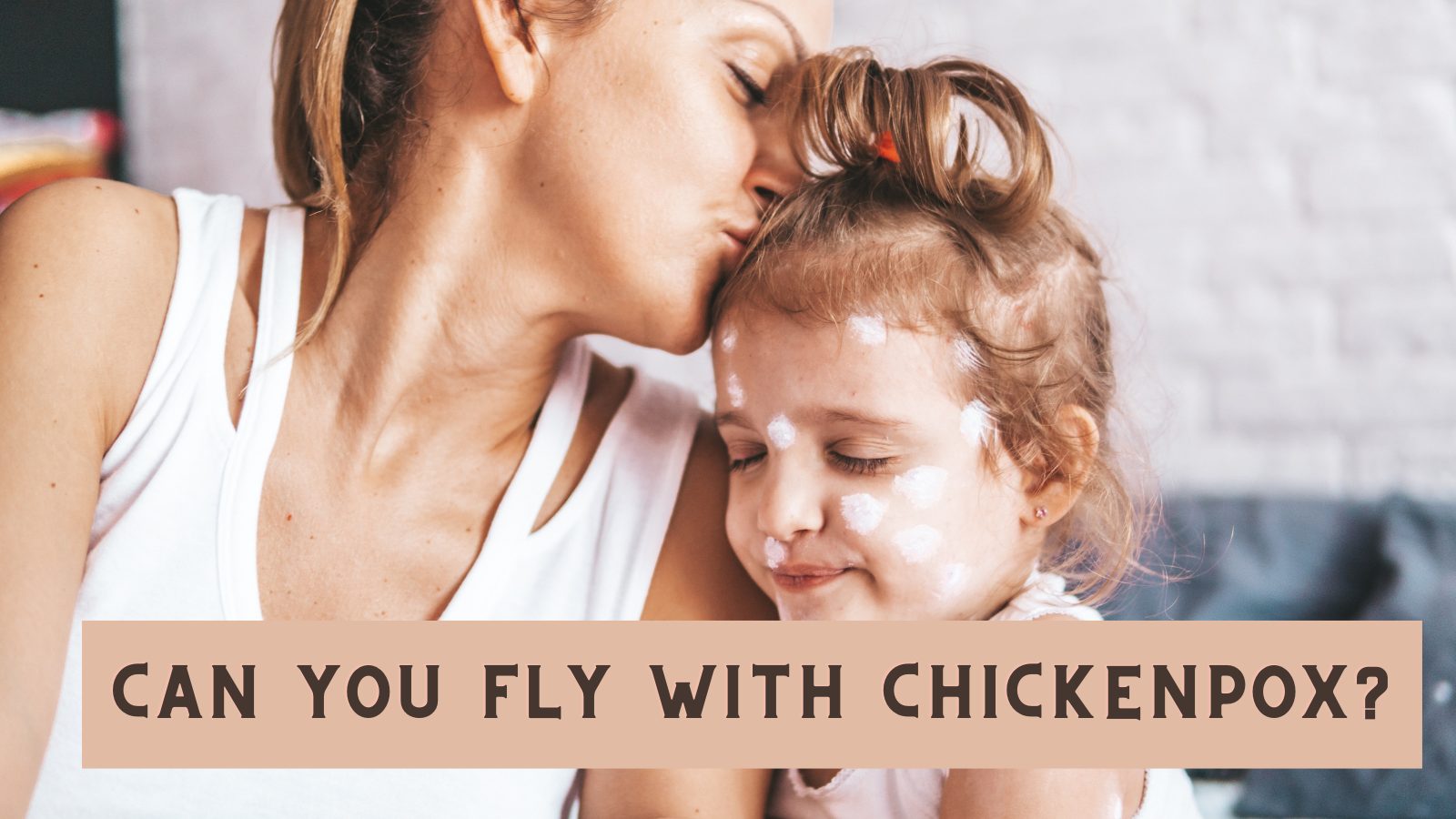 So you've got a holiday and your child has caught chickenpox! Now what? Do you cancel the holiday? Or can you still fly? What are the rules regarding flying with chickenpox? Well, you don't need to worry anymore! We've created a helpful guide below about flying with chickenpox!
What is chickenpox?
Chickenpox is a very common illness that many young children can easily catch. The symptoms are usually red, itchy spots appearing all over the body. As well as this, some children may also experience fever and aches.
It is a very infectious disease so you can give it to someone if they haven't had it before. However, adults who've had it once are immune to it. Is usually the most infectious a day or two before the first spots appear and until the last of the new spots have scabbed over.
Can an airline stop passengers with chickenpox from flying?
Airlines are allowed to deny you boarding if they don't think you're fit to fly as it's very easy to spread a disease in an aeroplane. Chickenpox, being a contagious disease, can pose a risk to passengers on board, which is why most airlines won't allow you to board for at least a week since your last few new spots have appeared.
For some airlines, you will have to also provide a doctor's letter confirming that you're allowed to fly.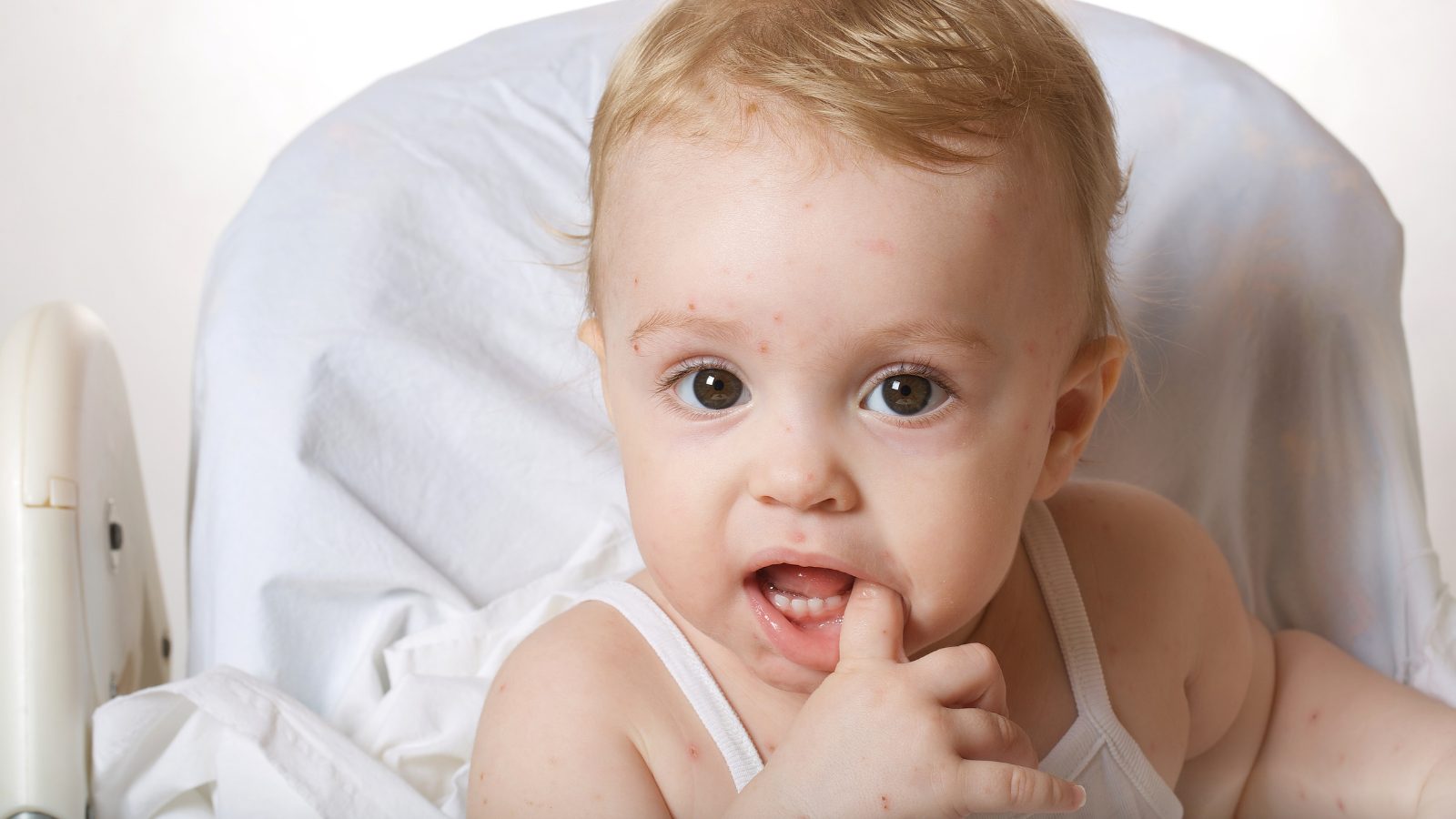 What are the different airline's rules regarding travelling with chickenpox?
Airline
Policies regarding Chickenpox
British Airways
You may travel 6 days after the last few spots have been either crusted or scabbed and the passenger feels fine and doesn't have a fever.
You will also need a letter from your GP saying you are not contagious anymore
Qantas
You won't be allowed to travel if you have any visible spots. But if your spots have dried and crusted then you can travel but it is better to have a letter from your GP
Ryanair
You are allowed to travel 7 days after the appearance of the last few new spots
Jet2
At least 7 days need to have passed since any new spots have formed and there shouldn't be any new ones still being developed. You'll also need a Fit to Fly form from a doctor
easyJet
You may fly after a week of the last few new spots
Norwegian
If there are any visible signs of chickenpox at the time you're flying, then you'd need to provide a letter from your doctor stating that you're not infectious. If you can't provide that, then they are allowed to refuse you entry
TUI
Like some of the other airlines, TUI will allow you to fly with them if it's been 7 days since you've noticed any new spots appearing
Virgin Atlantic
It needs to have been 7 days since there have been any new spots appearing and they need to have been scabbed or crusted over. You'll also need to be feeling well and not have a fever
Aer Lingus
You can fly 7 days after you've noticed the first spots appearing
Finnair
You have to fill out a special assistance form at least 72 hours before departure if your chickenpox is in the vesicle phase. However, if you've active spots, you'll most likely be denied entry
What about your destination country?
Getting through customs in another country might be a bit tricky if you're travelling with children who have chickenpox. So we recommend you always check with the destination country and find out what their rules are regarding this. Although, in most cases, you'll be okay if you have got a GP's letter confirming your child is no longer infectious.
What happens if your child develops chickenpox abroad?
So you've booked your perfect holiday and you've been having an amazing time until your child complains about an itchy spot. You probably think it's nothing until you realise, it's actually chickenpox! Well, now what? What do you do? Well, we recommend you do the following:
Depending on how long you've left, you might need to extend your holiday
Ensure that you've also extended your hotel stay and you'll probably need to quarantine your child until their spots have scabbed over as they can be highly infectious before that stage! Although, we should be used to quarantining now, having experienced so much of it!
In most cases, chickenpox will go away on its own so you'll just have to ride it out! But if their conditions get worse, like their blisters get infected, they've trouble breathing or they feel pain in their chest. You'll need to contact a doctor as soon as possible.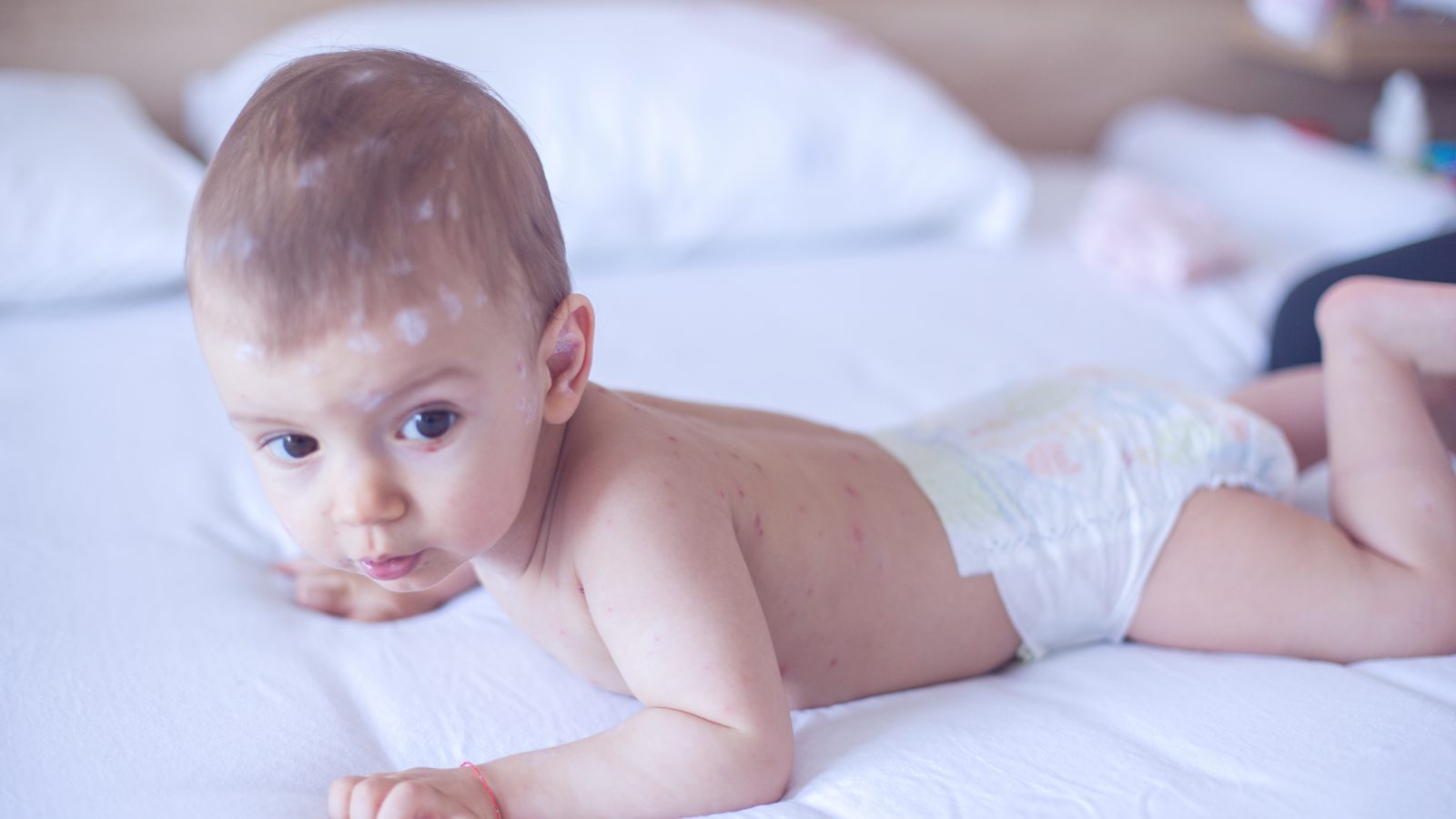 Will my travel insurance cover the cost of a cancelled trip?
So it's always a good idea to buy travel insurance but if you're travelling with young children, it is especially a good idea as children are more prone to catching diseases.
We suggest buying travel insurance as soon as you book your flights. Most of them should cover the cost of a cancelled flight for your children and you if you're unable to fly due to chickenpox. But there is usually a period before the cancellation cover becomes active so ensure that you buy it as soon as possible so that you get the maximum cover.
Can I prevent my child from getting chickenpox with a vaccine?
You might be thinking it might be a good idea to just get your children vaccinated against chickenpox so you don't have to worry about any of this at all. Well, if this is what you want, you absolutely can get vaccinated against chickenpox but you will have to pay for the vaccine. You'll need two doses to be fully protected against it and that will cost you around £130.
There are some instances where your child will be eligible for free. Those conditions are as follows:
If the brother or sister of the child is suffering from leukaemia
The parent is undergoing chemotherapy
We hope you found this information useful and if you have any other questions regarding flying with chickenpox, just leave us a message below!