How To Spend 3 Days In Amsterdam: The Perfect Itinerary
25 Nov, 2021
Will Davies
1 Comment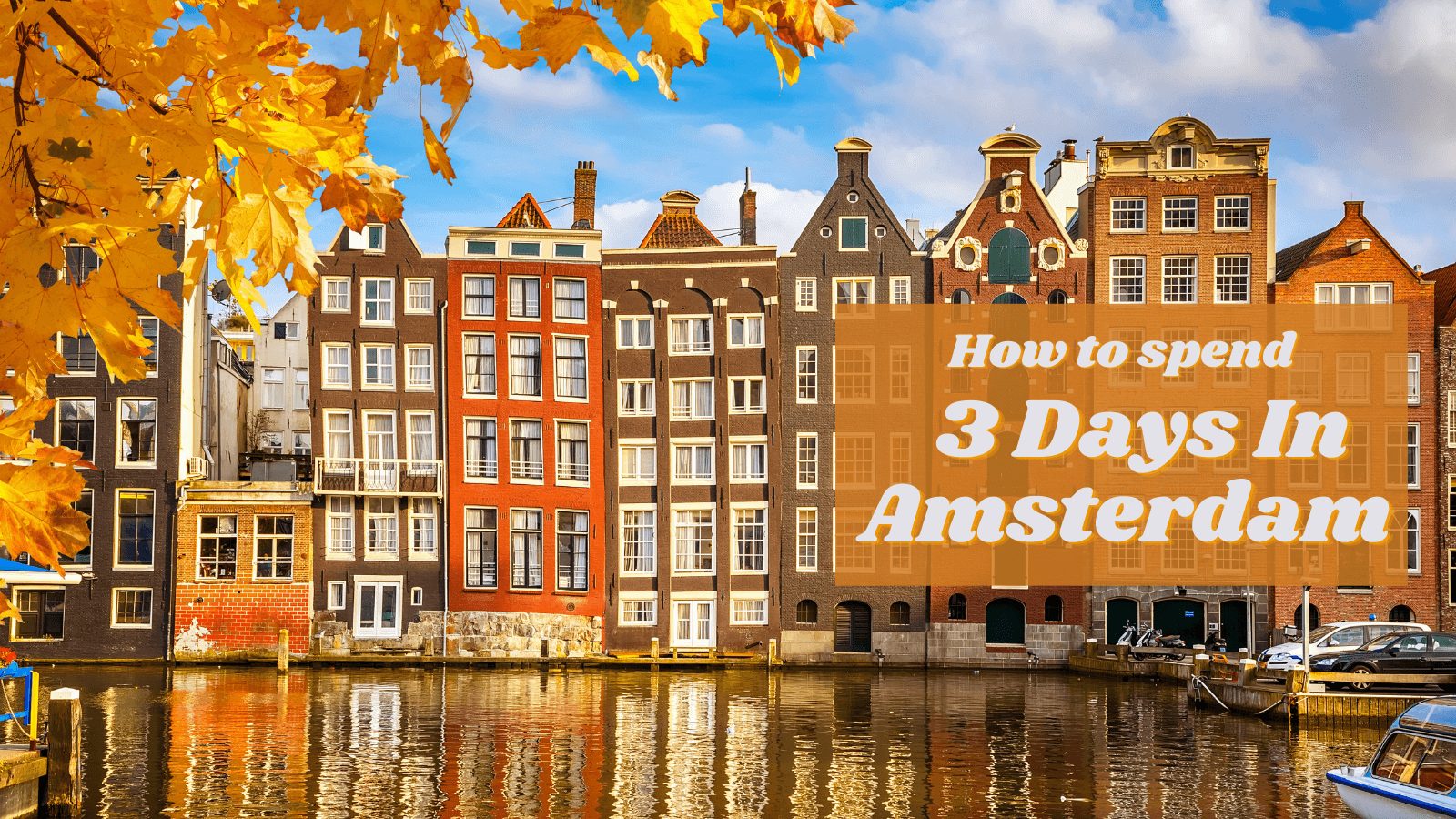 The capital city of the Netherlands has become a thriving tourist hotspot and attracts tourists from all corners of the globe, around 5 million each year in fact! It's hard to name a capital city in Europe that can compete with Amsterdam's diversity; in just 20 minutes you can walk from Europe's epicentre of 'Naughtiness', The Red Light District, to Vondelpark and find yourself in 120 acres of beautiful vegetation, winding paths and large ponds. In this short guide of the city we look at how best to spend 3 days in Amsterdam, including where to stay, things to do and the best times of year to visit. Enjoy!
Did you know? – Amsterdam's stock exchange is the oldest in the world, established in 1602, it was formerly used for dealings in printed stock; It is now known as Euronext Amsterdam.
When is best to visit Amsterdam
In truth, there isn't really a 'bad' time to visit Amsterdam, November may be the wettest month of the year with an average rainfall of 90mm, but there are so many attractions, restaurants and cafés (not all of which are the 'funky' type) to keep you out of the rain, that you shouldn't let it put you off!
Whilst winter months can be very cold in Amsterdam, many consider winter one of the best times to visit; hotels and flight prices are usually much cheaper and the city is far less crowded. Snow is quite a common occurrence in Amsterdam and this makes for some truly picturesque scenes, not to mention the city boasts home to some of the best ice skating rinks in Europe! New Year celebrations are also said to be very special, with street parties and firework displays that go on long into the night.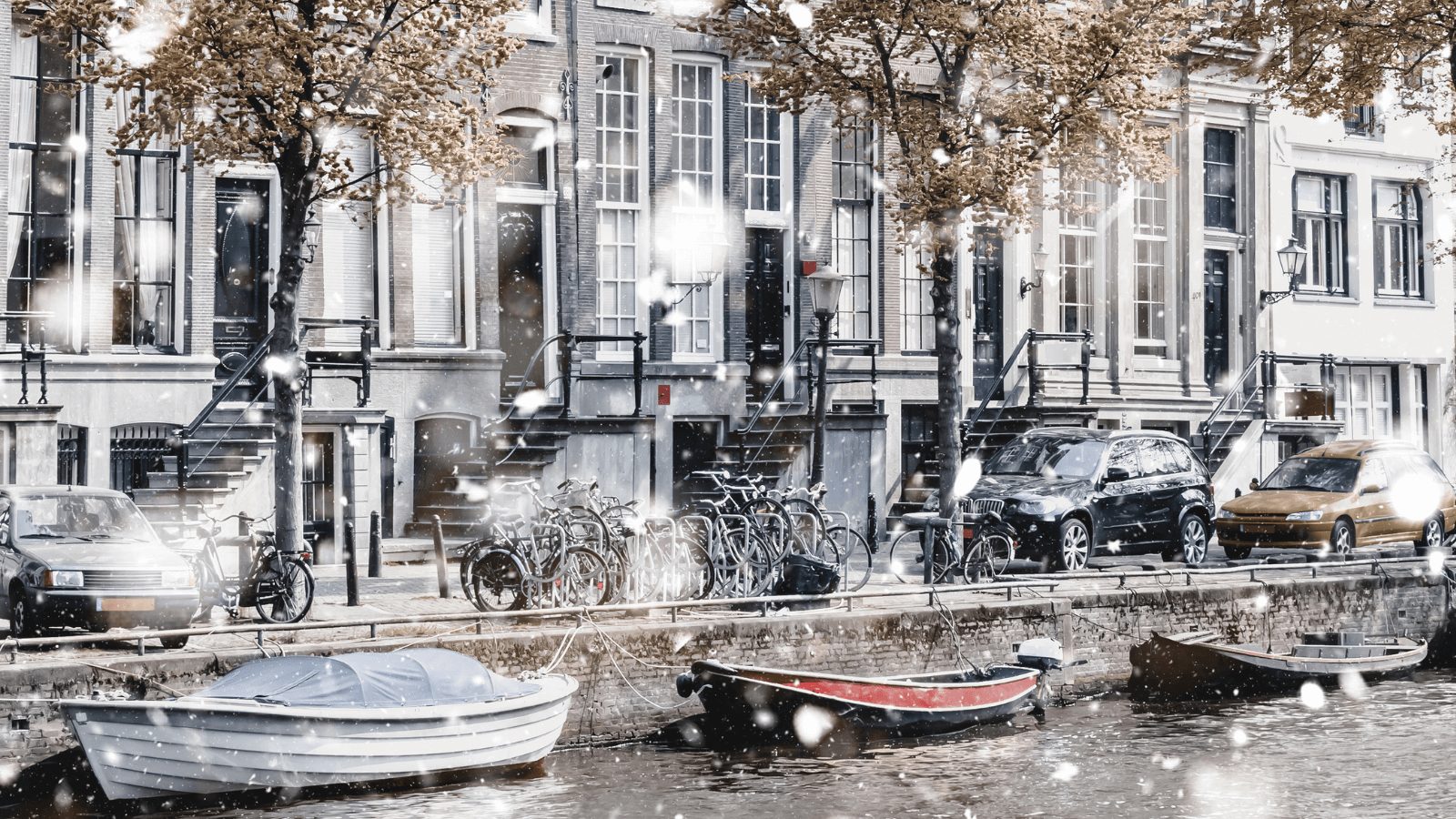 Summer in Amsterdam is fairly similar to that of London, from May through to August average temperatures can fluctuate from 17°C to 24°C but rainfall is slightly more likely. Although it is quite a rarity, it has been known for temperatures to reach the high 20s during the summer months and the record high is 34.5°C, which was recorded in August. There is no reason to fear hot days in the Dam however, low humidity means that you shouldn't experience too much discomfort during these days.
For those of you that are willing to explore the outskirts of Amsterdam and beyond, April is said to be the best month to take the Bollenstreek Route (The Flower Route) as the beautiful spring gardens will be blooming into life, be prepared to experience views that will take your breath away! For more information on the route, this article on Top Road Trip Destinations may be of interest.
Where to stay in Amsterdam
As capital cities go, Amsterdam is  relatively small, most large parts of the city can be seen in a day so you shouldn't spend too much time on deciding where you are going to stay. However, being closer to certain attractions and amenities is important to many, so here are few recommendations of where to stay in Amsterdam:
The Canal Belts
It is said that if you stay anywhere within the inner canal belt you are within easy reach of many of the city's biggest and best attractions. The majority of Amsterdam's best restaurants and nightlife attractions are also located in the 'Centrum', such as 'Escape' and 'Paradiso'. You can find some great deals on hotels around the canal belts and the standard of accommodation varies from hostels to more luxurious 4 / 5 star hotels.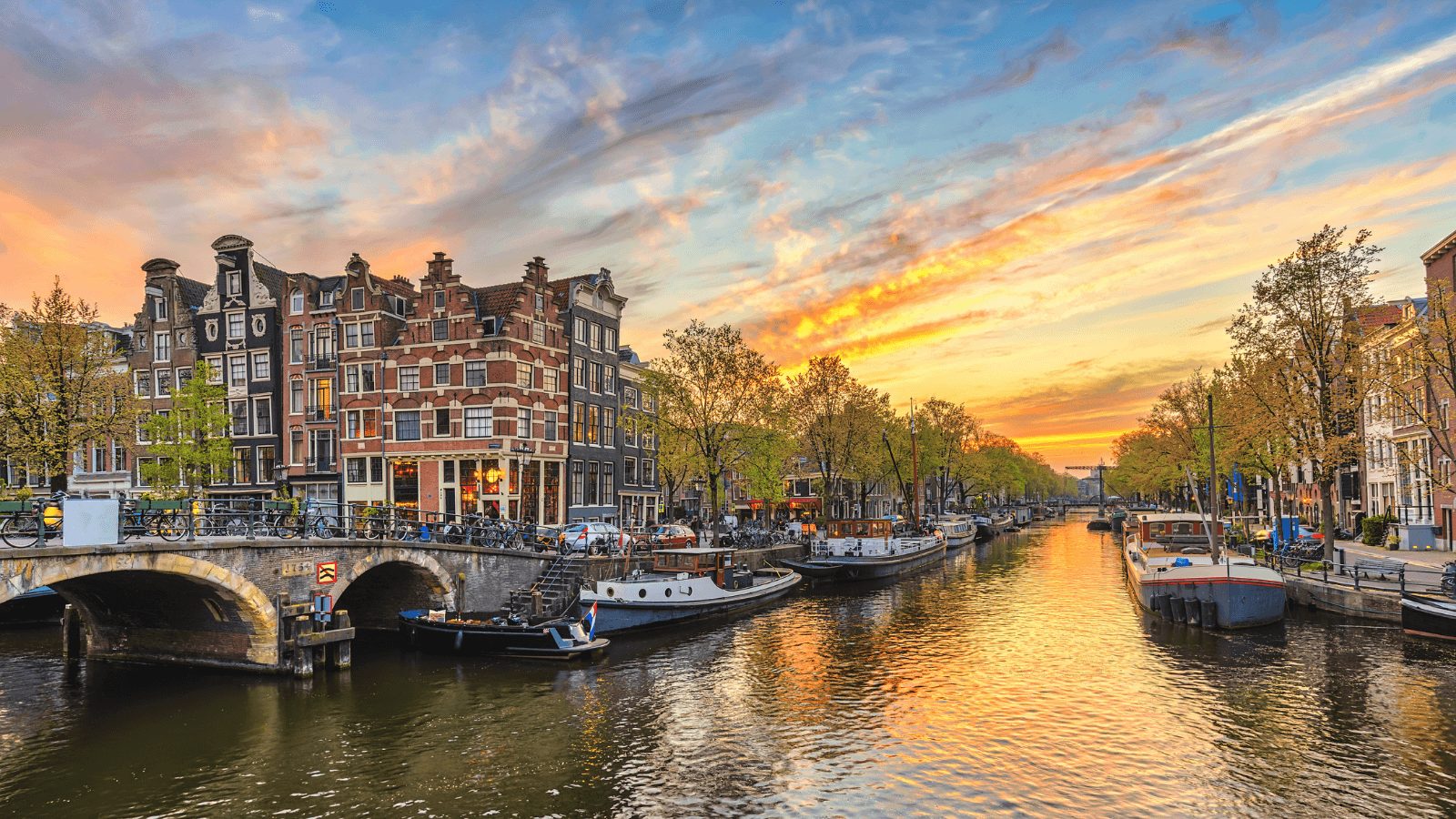 The Centraal Station
The station is known as the main 'hub' of travel in the city and it's easy to catch a train from Centraal to pretty much anywhere in the Netherlands, something to consider if you aren't planning on just staying in Amsterdam! There's also a huge array of bars and restaurants near the station and like the canal belts, the hotels vary from high to low end.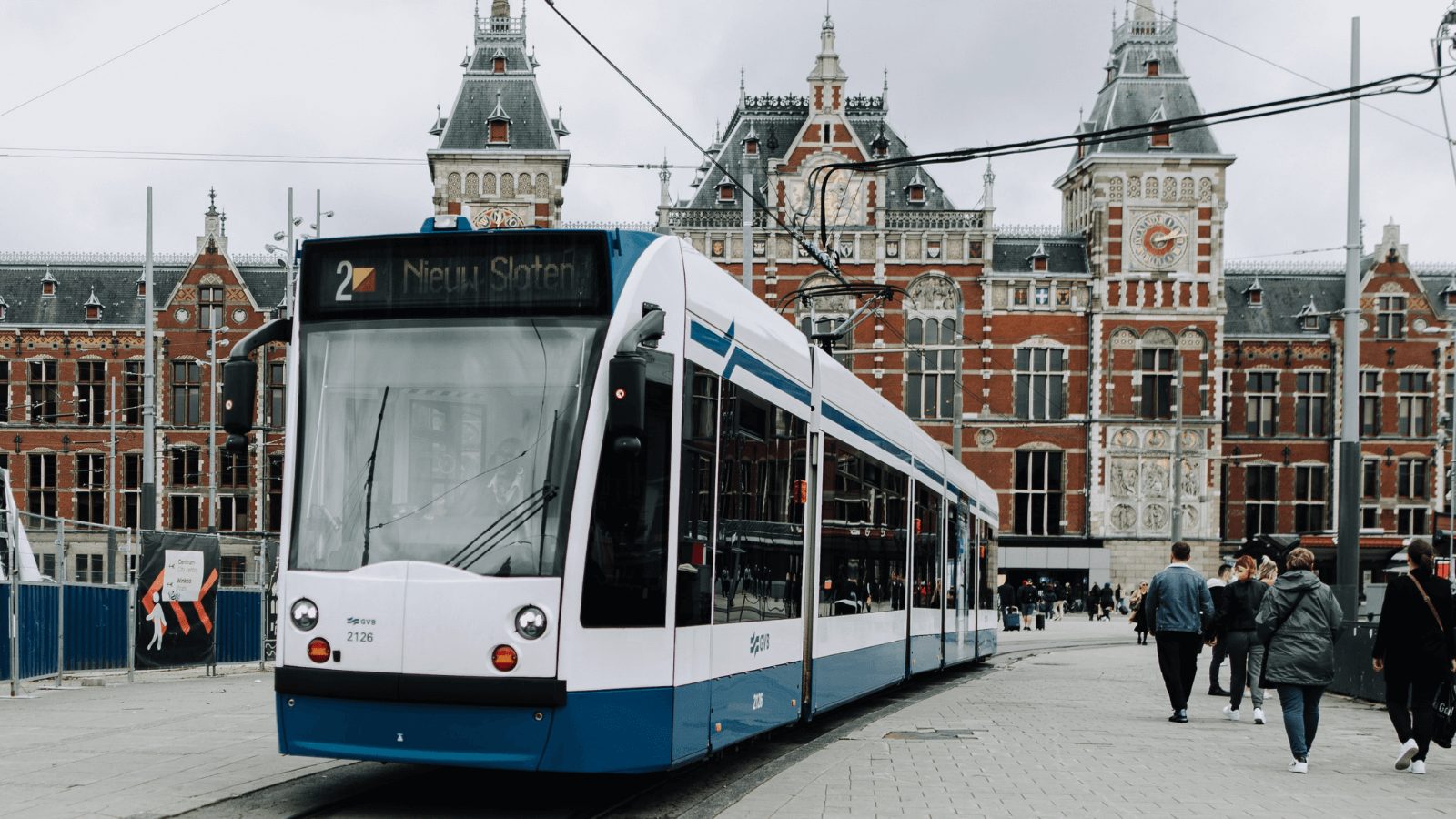 Rembrandtplein
Definitely one for the youngsters here, the Rembrandtplein is home to many high end clubs and bars so it's absolutely buzzing on a Friday or Saturday night! If this is an important factor when deciding on where to stay in Amsterdam, it might be worth looking for accommodation on the outskirts of the square or nearby, as the hotels on the square can be quite pricey.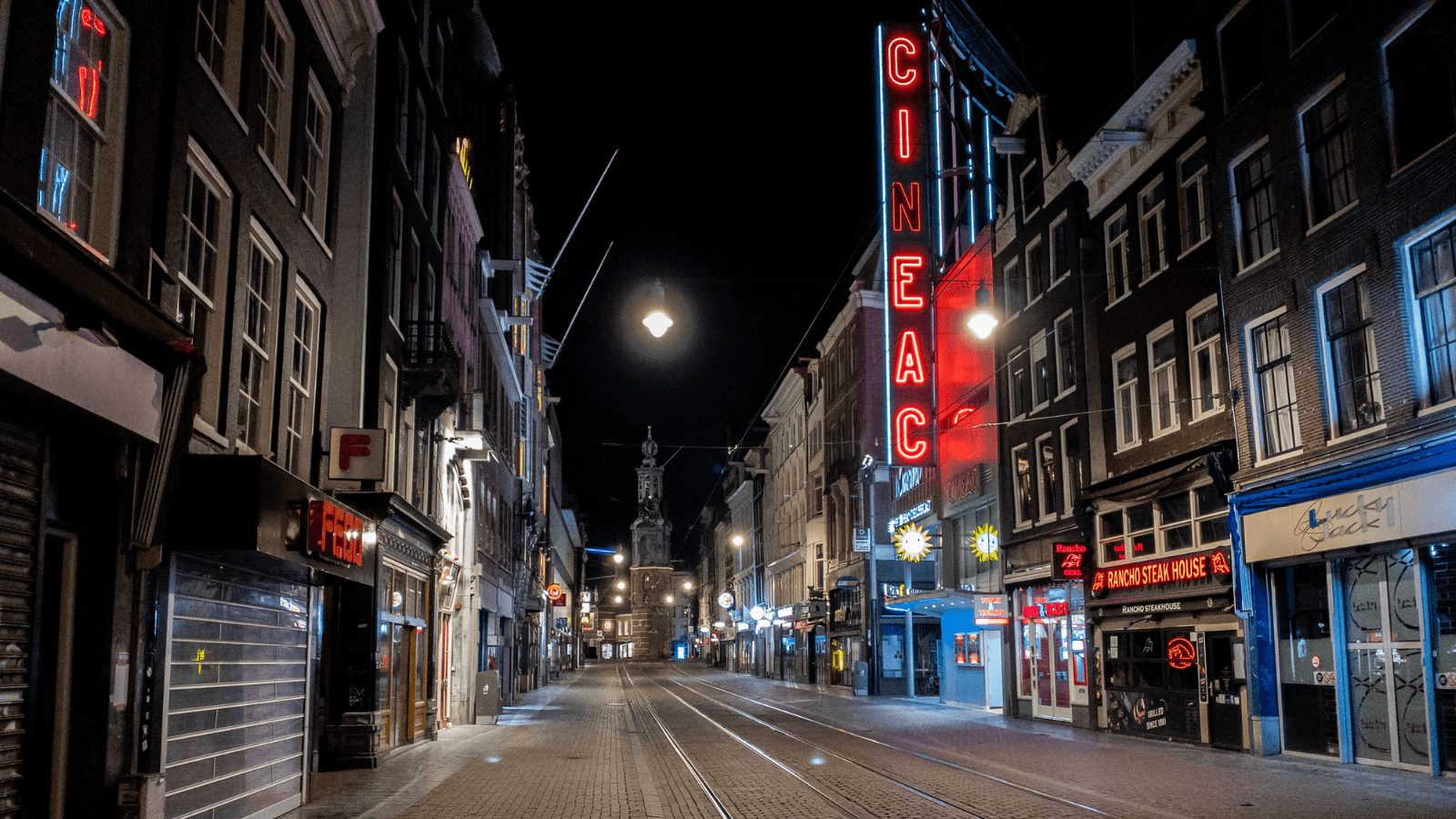 Vondelpark
This is certainly a quieter area of the city and is a great place to relax and unwind. It's the most visited park in Amsterdam and is popular with both the locals and tourists. It opened to the public in 1865 and enjoys around 10 million visitors per year. If you're looking for something with a bit more of a personal touch to it, then the Vondelpark area may be the place for you as it's much more residential as you'll notice from the increase of B&Bs and guesthouses here. There are also a few canal cruise companies operating on the canal parallel to Vondelpark, so why not sit back with a few beverages and take in the wonderful views of the city. One of the world famous Hard Rock Cafés is also located nearby in the Max Euweplein.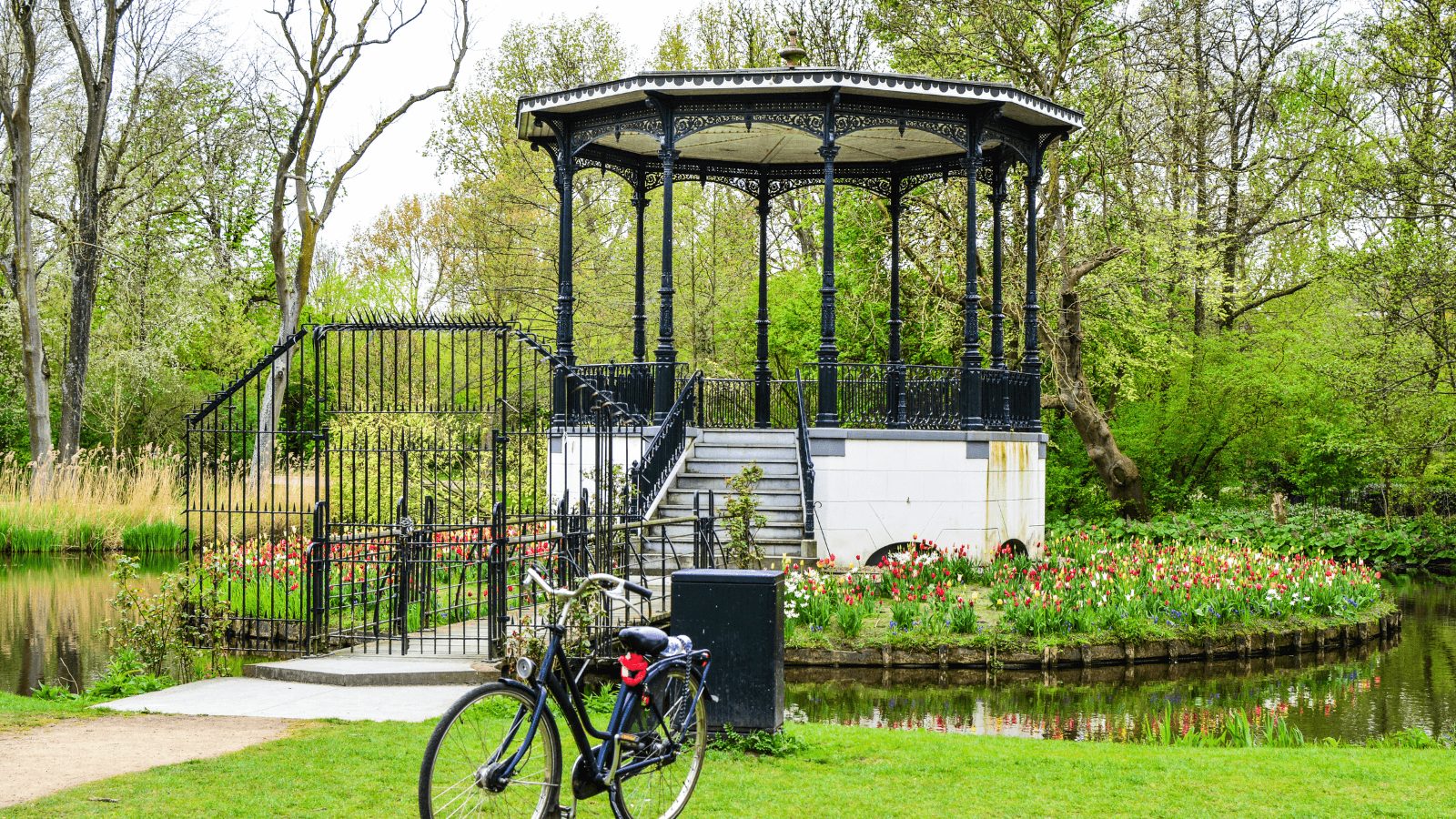 An Itinerary of Things to do in Amsterdam
Just how much can you cram into 3 days in Amsterdam? Well, quite a lot really! And it's not just about meandering through the Red Light District and kicking back in several of the novel cafes, there's so much history, beauty and culture to be seen to. Oh, and plenty of food to try too of course…
The Anne Frank House
One of the most famous Amsterdam attractions is the Anne Frank House. Opened in May 1960, the museum attracts thousands of visitors a year. Perhaps one of the most moving stories of World War II comes from within the building, with the Franks hiding from the Nazis for over 2 years. We're sure you already know the story – a great place for anyone interested in their history and the subject of many a literary and film reference.
| Ticket Type | Prices |
| --- | --- |
| Adult | €14.00 |
| 10-17 years | €7.00 |
| 0-9 years | €1.00 |
| European Youth Card | €7.00 |
| Stadspas | €7.00 |
| Museumkaart | €1.00 |
| ICOM card | €1.00 |
| VriendenLoterij VIP-KAART | €1.00 |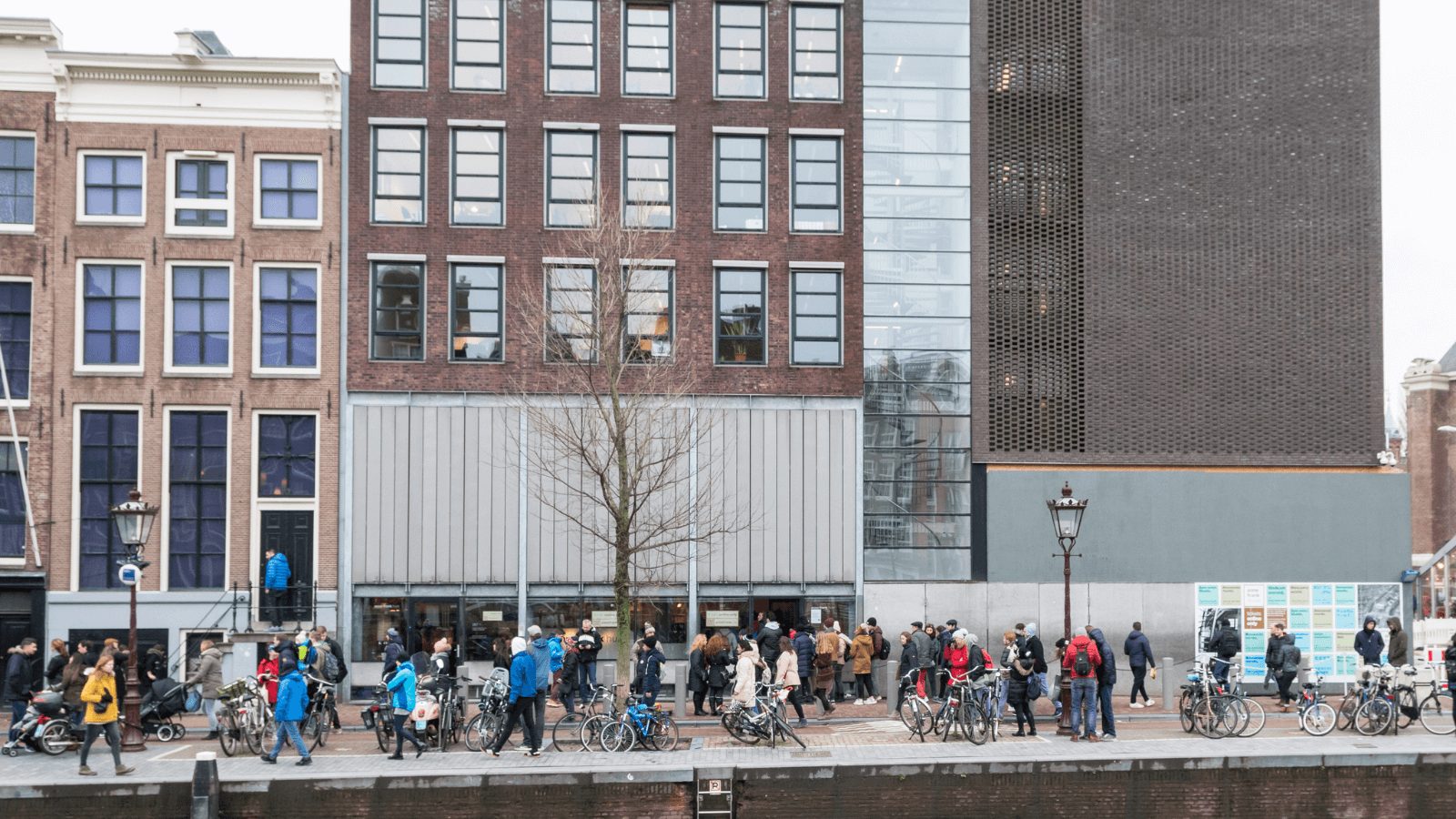 Photo credit: Dronepicr
The Heineken Experience
One for the beer lovers – we're sure there's quite a few of you out there so make sure you cram this into your 3 days in Amsterdam itinerary!
Heineken is the most popular beer in the Netherlands and The Heineken Experience is a journey like no other. Learn about the Heineken family and the history of the beer, see how the beer is brewed and have a go for yourself, make personalised beer bottles and of course, use your tokens to receive either 2 pints or one extra cold pint of Heineken.
| Tour Type | Prices |
| --- | --- |
| Heineken Tour | €21.00 |
| VIP Tour | €55.00 |
| The Perfect Match | €27.50 |
| Live Your Music | €39.00 |
| Rock the City | €39.50 |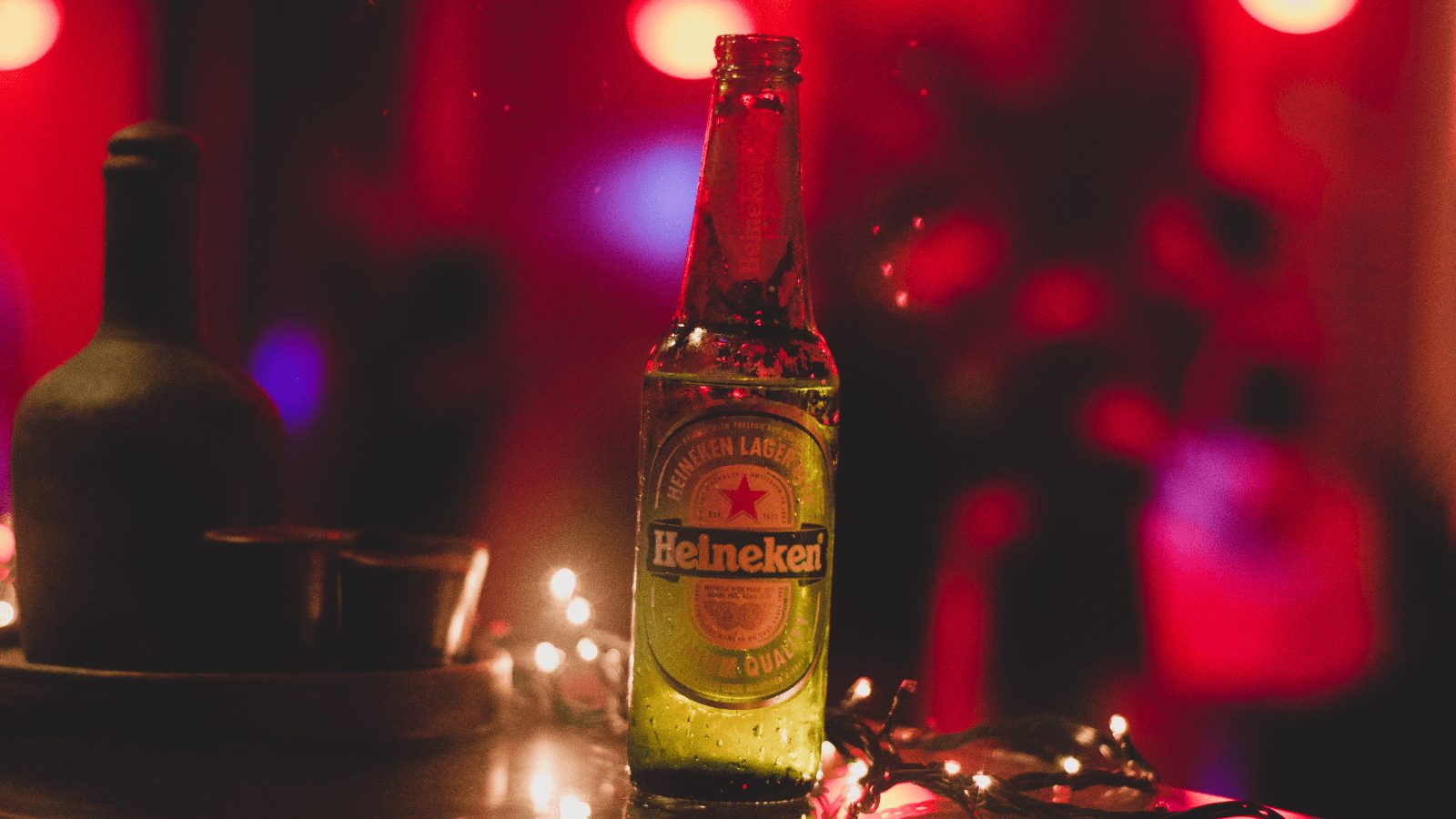 The Flower Market
If there is one place you have to go to during your 3 days in Amsterdam, it's the Bloemenmarkt. If you don't know, this is a  once floating flower market located near Koningsplein. If you like to explore, there is no place like it! With a large range of flowers and plants, it's a great place for you romantics and has great history behind it.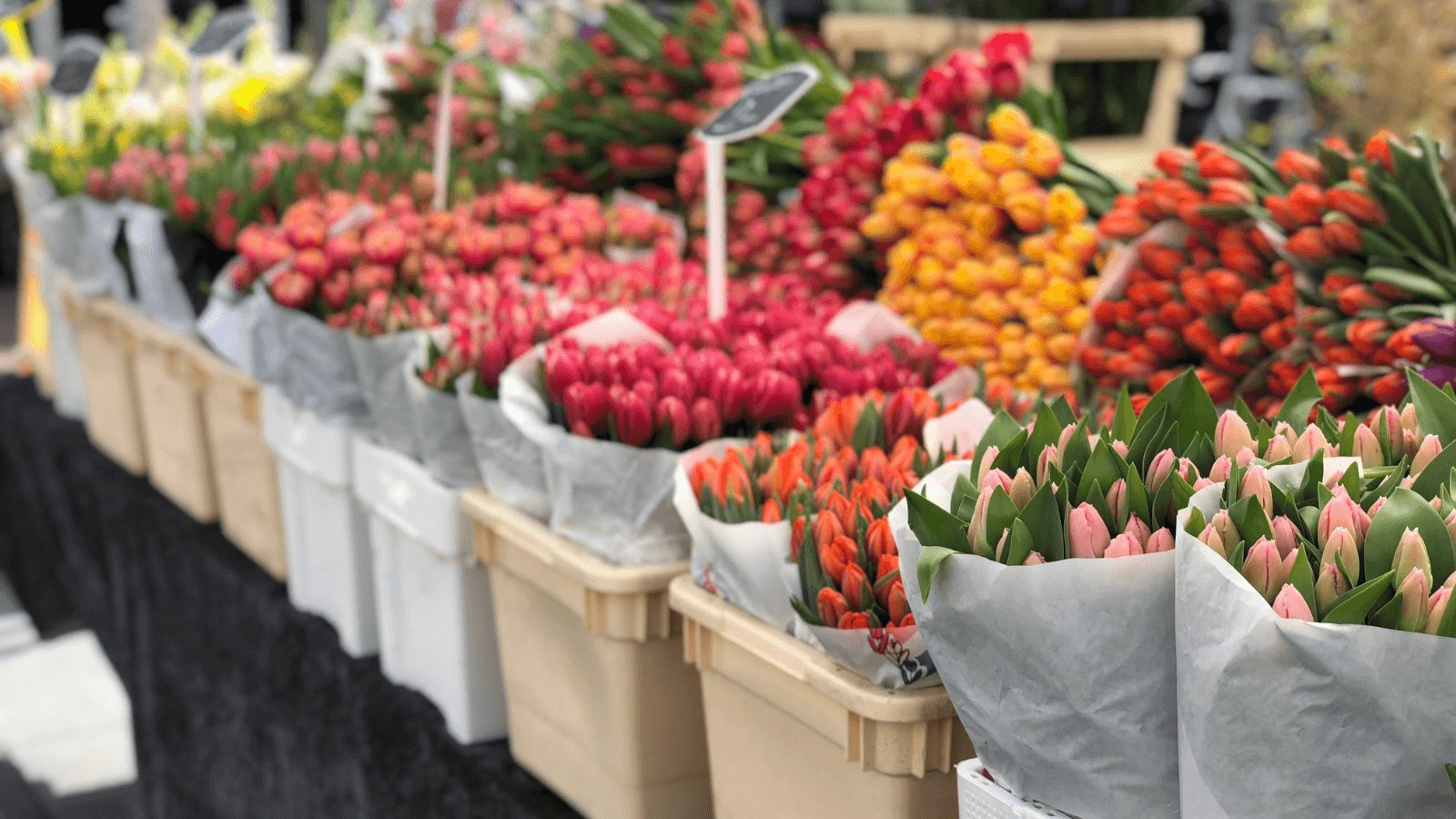 The Amsterdam Dungeons
Go back in history and gain an insight into 500 years of Amsterdam's dark past. The tour will last for approximately 80 minutes and you will go through 11 shows with 9 professional theatrical actors. The experience is guaranteed to have you screaming and laughing (nervously) at the same time!
| Ticket Type | Online Prices | At the Door Prices |
| --- | --- | --- |
| Online Saver Ticket | €21.00 | €24.00 |
Photo credit: Mario RM
Boat Trips down the canals
If you want to be able to view the sights of the city with your feet up holding a cold beverage, a boat trip is for you. Take in some of the most historic buildings in Europe whilst relaxing and enjoying some local delicacies. Want to control which places you visit and when? You can hire a boat and take it wherever you desire! Watch out for the rising prices in busy seasons.
| Ticket Type | Prices |
| --- | --- |
| Adults | €16.00 |
| Kids 4 – 13 | €8.00 |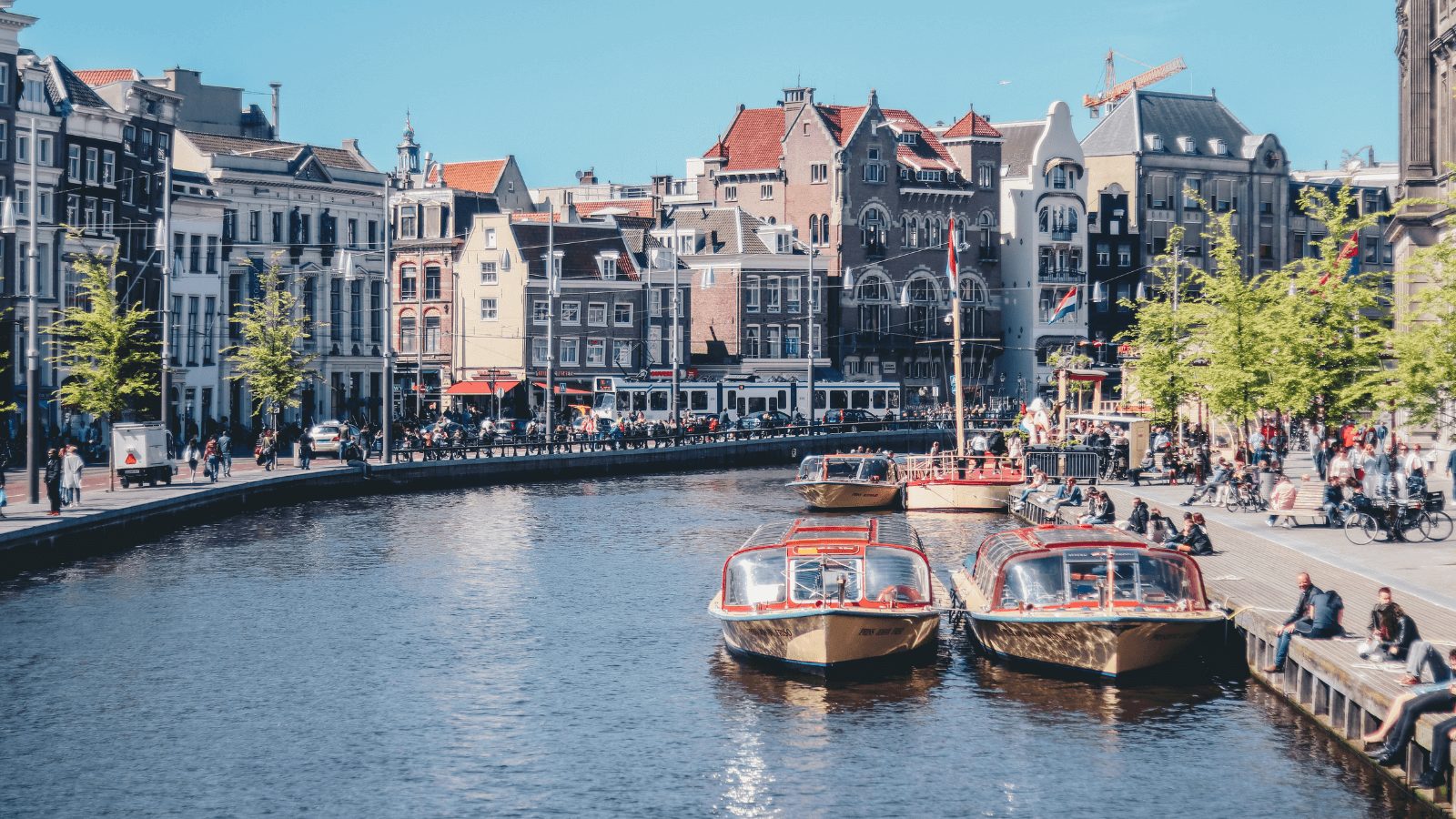 Other things we couldn't leave out
The Red Light District – Europe's capital city of naughtiness! No trip to Amsterdam would complete without paying a visit to this place, but we will leave what to get up to, to your imagination!
The Amsterdam Arena – Home to Ajax Football Club, the most successful football club in the Netherlands.
Getting around Amsterdam
For a capital city, Amsterdam is actually fairly small and this makes it both easier and cheaper to get around. The city is home to hundreds of taxi companies, so finding a taxi shouldn't be a problem, in fact you'll probably spot at least one cab down every street; World Airport Codes have a very helpful page that lists trusted taxi companies, rates and much more information about Amsterdam taxis.
If you're looking for something with a bit more of a fun factor whilst travelling around the city, why not take a Tuk Tuk! Yes, they can be found in Amsterdam and they are a great way to tour the city.
On your bike! The majority of Amsterdam is very flat and this makes for easy cycling. There are loads of bike rental shops spread across the city and they are very cheap to hire – burn some calories whilst you take in the sights!
The above information is a collation of personal experiences of both myself and my colleagues Clare and Franki, having all visited the glorious city in recent years. Did we miss any more iconic locations or have we inspired you to do 3 days in Amsterdam yourself? Let us know!