The best literary holidays around the world
21 Jul, 2021
Alice Fowler
1 Comment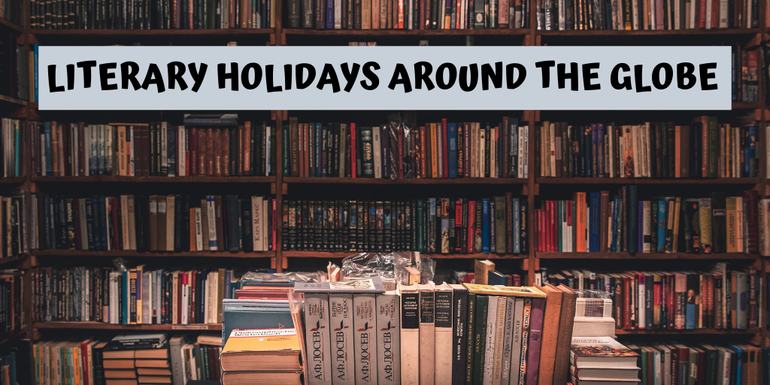 It's World Book Day on the 5th March, and thousands of children across the country are dressing up as their favourite fictional character and clutching their £1 book tokens. However, the day is not just for kids, so we've decided to tempt all the bookworms out there with this list of literary holidays around the globe!
Stieg's Stockholm from The Millennium Trilogy
Stieg Larsson's Millennium Trilogy took the world by storm and now you can follow in the footsteps of its protagonists Lisbeth Salander and Mikael Blomkvist with a trip to Stockholm. A walking tour takes you to some of the key locations from the book and ties these in with relevant local history. Take a break after all that walking at Mellqvists Kaffebar, both Stieg and Mikael's café of choice, featured in the books!
With great food, infamous Swedish interior design shops galore, and the beautiful archipelago, there's a lot to see outside of Stieg's darker picture of Stockholm. A weekend trip is in easy reach with the flight taking around 2.5 hours from London and often costing under £100 for a return trip.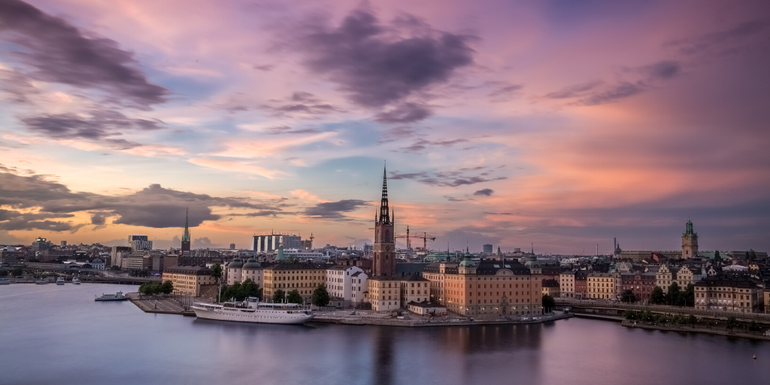 Follow the work of Nicholas Sparks in North Carolina
The world-famous author of romantic novels has drawn much inspiration from the North Carolina coast. With such massive novels as The Notebook, Safe Haven, and Dear John in his portfolio, Nicholas Sparks has become the leading name in epic love stories and most of these have been set in various locations in North Carolina.
Over a few days you can take in some of the key locations from the novels including Williamston, Washington, Beaufort, and New Bern. Of these, New Bern is probably the most well-known, playing a key role in The Notebook. Why not take the walking tour (called A Walk To Remember), which takes in 15 landmarks from many of Sparks' novels.
Another must is Wilmington, a popular filming location featured heavily in novels such as Dear John and Safe Haven. There are beautiful beaches to be found here too, and you can see why they were such a draw for Sparks and his stories.
You probably won't be able to take this trip over a weekend though – flights to Wilmington or New Bern from London will generally take over 12 hours with a stopover, and it will probably be best to hire a car once you're there.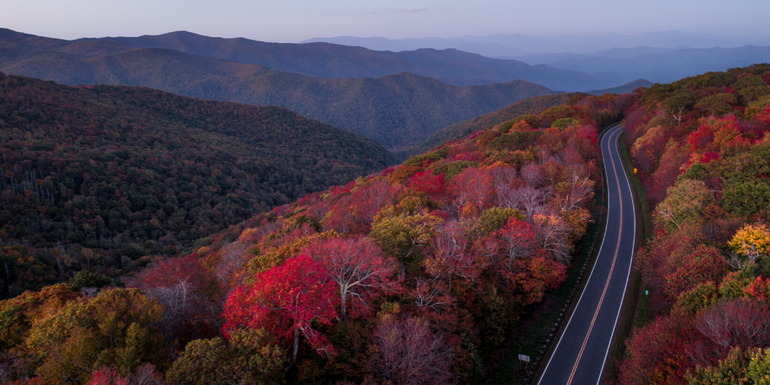 Find Hogwarts in Edinburgh
You can't talk about book tours and not feature the phenomenon that is Harry Potter. J.K. Rowling's hugely successful 7-book series has grabbed readers from the very young to the very old, and is now institutionalised in literary history.
Take a trip to where it all began in Edinburgh and see the café where Rowling wrote much of her early work, and many of the locations that inspired settings in the books. There is a free walking tour available to cover many of the sites.
For a more in depth look into the magical world of Potter, including group and private tours and a dedicated tour to JK Rowling herself, why not check out Pottertours.co.uk? Led by Potter enthusiast Sam, you'll discover not only the surroundings that inspired the world famous book series, but so much more.
Depending on whether you opt for a free or paid for tour will determine what you see, but highlights include Lady Stair's mansion house, a trip to Diagon Alley, a scurry through Newt Scamander's cave and a visit to Voldemort's grave…You may even spot a Centaur..!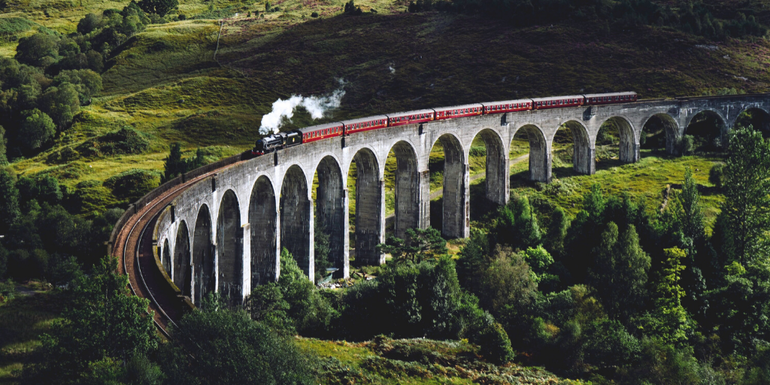 If you fancy a longer trip, leave Edinburgh and head to Fort William, where you can enjoy an 84 mile round trip journey on The Jacobite, a famous steam train that will take you through Scotland's stunning scenery and most importantly, across the Glenfinnian Viaduct – the famous bridge the Hogwarts Express is seen crossing in the films. Well worth it for the incredible views alone!
Edinburgh was UNESCO's very first City of Literature, and it has two fabulous literature festivals on offer as well – the Edinburgh International Book Festival held in August, and the Scottish International Storytelling Festival, held in late October/early November.
With all this and more, and reasonably priced flights taking less than 1.5 hours from London, there's no excuse!
Go back in time in Bath, UK with Jane Austen
Jane Austen lived in Bath for five years, and two of her many novels were set in this delightful English city (Northanger Abbey and Persuasion). The city is home to the Jane Austen Centre, which runs events, festivals and tours for all fans of this talented author. You can even take tea in their tea rooms – a grand day out for anyone!
Bristol Airport is the closest airport, but Bath is only an hour and a half on the train from London. With the historic Roman Baths and incredible architecture, a weekend in Bath is sure to be one to remember.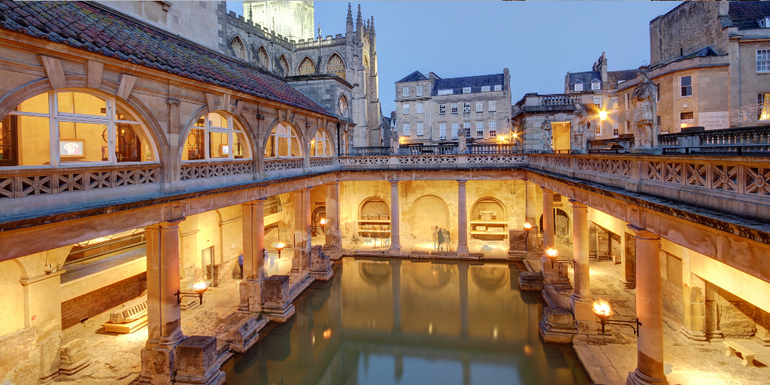 Live the 1920s glamour from The Great Gatsby in New York
Recently made into a very successful film, check out the real life setting for F. Scott Fitzgerald's fictional Long Island town of West Egg and explore the route into Manhattan. You can even take a boat trip that includes Manhasset Bay and Long Island Sound and there are some incredible estates on Long Island itself that reportedly served as inspiration for those in the book.
Of course, Manhattan itself has plenty to offer once you've had your fill of the "American Dream", so you can take advantage of the shopping, restaurants, and sightseeing that it has to offer! Flying direct from many UK airports is relatively cheap, and from Gatwick the flight tends to take just under 8 hours to get there!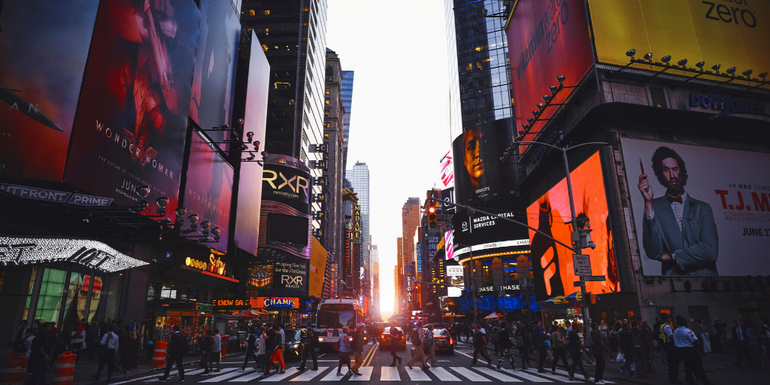 The greatest adventure to Middle Earth
Okay, you might not be able to pop along to New Zealand for the weekend, but we had to include it because it is the adventure of a lifetime for a fan of The Hobbit or The Lord of the Rings!
Within a 2 hour drive from Auckland you can tour Hobbiton, and check out all the round-doored hobbit homes of the Shire. Not that far away is Mangaotaki Valley, the location of many scenes throughout the films and deservedly so with limestone cliffs, incredible rock formations and ancient forests.
On South Island, Reid Helicopters run helicopter tours in the Nelson region. This was the setting for scenes South of Rivendell, and the helicopter pilot personally flew the film location scouts to the area so this is a once in a lifetime tour of some of the magical moments from the film!
This is only a small taster of all the amazing things to experience in New Zealand, and that's just the Middle-Earth inspired events!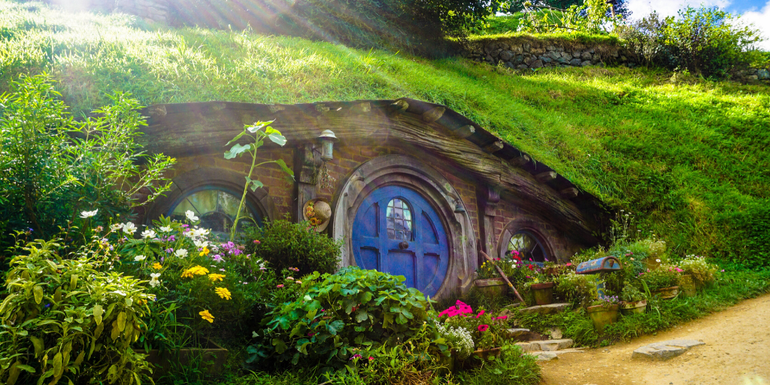 Revisit Amsterdam with The Fault In Our Stars
There are many fantastic reasons to visit Amsterdam, the "floating city" steeped in history, with long, winding canals, and home to treasures such as the Anne Frank House. The Fault In Our Stars by John Green takes its two main characters there, and you can follow their tour of the city by wandering along the beautiful canals, even staying in their hotel, the Hotel de Filosoof, if you so wish. The Oranjee restaurant where Gus and Hazel share a romantic dinner is fictional, but be sure that it is based on the many gorgeous restaurants and cafés throughout Amsterdam. A key scene in the book takes place in the historic Anne Frank House, and a visit to this historical city would not be complete without a trip to this poignant museum. It is open most days and costs €14 for an adult ticket.
A weekend in Amsterdam is not difficult at all; a flight from London takes under 1.5 hours and plenty of low-cost airlines offer the route.
Walk in the footsteps of literary giants in Paris
Ah, Paris. Views from La Tour Eiffel, shopping down the Champs Elysees, a wander by the Seine… Paris is always a popular destination but why not visit with a different perspective, and admire the literary history this French city has to offer. Pay homage to the greats such as Oscar Wilde at the incredible cemetery Pere Lachaise, with tombstones as big as small houses and plenty of other important names. Visit Victor Hugo's house, location-spot from the blockbuster movie The Da Vinci Code, or wander the streets of culture-rich Montparnasse, where famous writers used to cross paths.
An absolute must for the book lover in Paris is Shakespeare and Company in the 5th arrondissement, a bookstore deeply intertwined with Parisian literary history and with A-list visitors such as Ernest Hemingway and F. Scott Fitzgerald.
Take the short trip by train (Eurostar) in under 2.5 hours from London, or fly there pretty cheaply from most London airports, with the journey taking around 1 hour 20 minutes. Allons-y!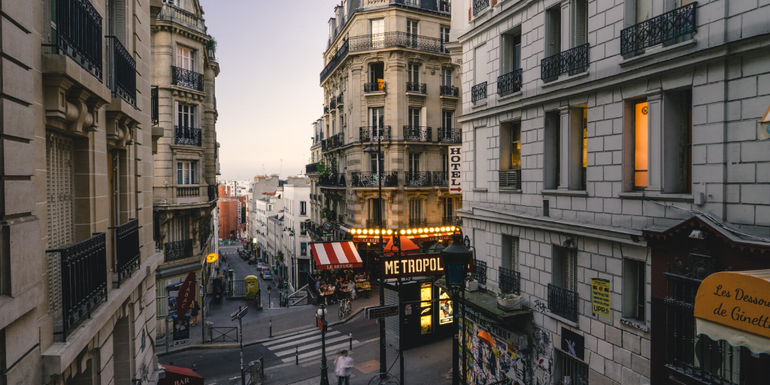 Grab a slice of colonial America when going behind the scenes of Little Women
Nestled in Concord, Massachusetts, just a 30 minute drive from Boston, is Louisa May Alcott's Orchard House. You can take a guided tour (first come first served, $10 for an adult) around the house most days and see the setting for the Little Women books, loved by generations all around the world. See some of Amy's drawings, learn more about the real life family, and with 80% of the furniture in the house being owned by the Alcott family, you can really imagine yourself in the novels.
Concord itself is brimming with history, with incredible colonial New England buildings and the site of the Battle of Lexington and Concord, a key moment in the American Revolutionary War.
If you want to continue your literary experience whilst here, take a visit to nearby Walden Pond, where Henry David Thoreau took himself off to experience "the tonic of wildness" by living in the woods alone and writing his famous book Walden: or, Life in the Woods. It does get incredibly busy during the Summer months, so you may find it difficult to park!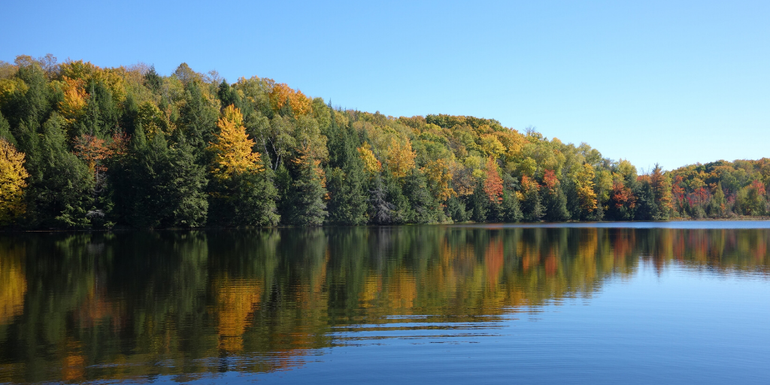 Explore the fourth UNESCO City of Literature in Dublin, Ireland

Oscar Wilde, James Joyce, Yeats, and many more famous names are associated with Dublin, and you really will be on a literary holiday when visiting the city. Yeats fans should definitely visit The Life and Works of William Butler Yeats collection at the National Library of Ireland, a massive collection exploring his life and the great work that he produced.
Another great event is the Dublin Literary Pub Crawl. You are taken around the city by two actors, who are very familiar with the works of writers such as Beckett, Joyce, Oscar Wilde and other Dublin literary greats. They will introduce you to some of the background of the writers and perform some of their work, as well as showing you the pub culture in Dublin and how it impacted the writing scene.
Dublin is easily accessible from many of the London airports with flights taking under an hour and a half. Perfect for a weekend trip!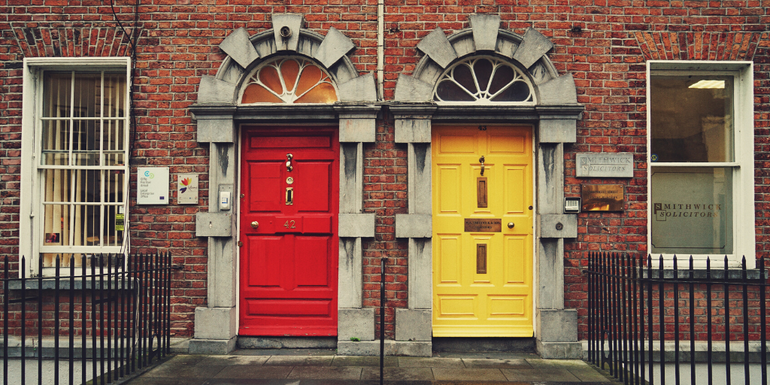 Literary holidays are a great way to enjoy yourself and so we hope this list can find you inspiration for your next literary adventure!