REVEALED: The top things UK travellers miss the most about the airport
19 Jan, 2022
Alice Fowler
No Comments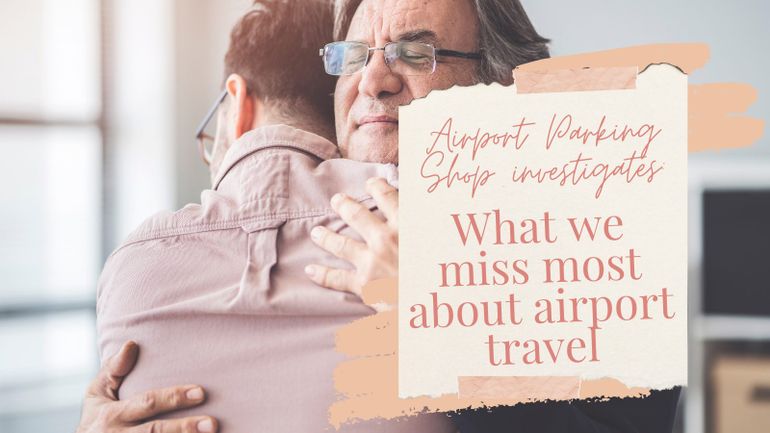 A recent survey has found that sniffer dogs and the 6am pint are amongst the top things that UK travellers miss about airports

With vaccines now in circulation, trips abroad could well be something that is possible again in the not-too-distant future. Leading UK airport parking comparison site, Airport Parking Shop, conducted a survey of over 2,000 respondents that has revealed that 61% of people who previously travelled miss the airport and many have specific aspects that they miss the most.
Unsurprisingly, nearly 14% of respondents answered that the biggest thing they miss about airports is the knowledge that they are either going on holiday or heading off to a different destination. Many of these answers related to who they might be seeing – flying to see family reunions and distant friends were all listed as reasons they miss being at an airport.
Perhaps the most interesting and intangible result was that people miss the airport atmosphere. Nearly 14% of respondents referenced this in one way or another. From the feeling of relaxing in an airport lounge, enjoying free food and watching planes take off, to the hustle and bustle of the crowds going through security, it seems people are really missing that pre-flight excitement. It's not just the humans at the airport that are missed, either – several people included seeing the sniffer dogs as a highlight of their airport journey!
As a nation of shoppers, eaters, and drinkers, this year has been particularly difficult with high streets, pubs and restaurants closed. The ability to browse duty-free and pick up cheap Toblerone and perfume now seems a very distant possibility, and so it is no surprise that shopping and duty-free was high on the list. However, it was the traditional airport food and alcohol that was of the utmost importance to almost 13% of respondents. Whether it's a pre-flight full English breakfast, or the 6am pint with your friends before heading to the departure gate, these were all very much missed activities.
In true British style, there will always be aspects of the airport that we complain about, but it seems that despite all that, the excitement and anticipation of waiting for your flight will be something that many people will be looking forward to once holidays can resume safely.
View the survey analysis and data here.
Airport Parking Shop is one of the UK's leading comparison sites for airport parking prices. Its quote engine lists prices from all the top providers at all major UK airports, allowing users to make an informed decision without spending hours comparing prices across different sites. On average users of the Airport Parking Shop platform save up to 60% on gate prices.
Established in 2003, Airport Parking Shop works with eight major airport parking providers and over the last 16 years, it has helped hundreds of thousands of people to get the best airport parking deal and published over 75,000 car park reviews.