Why Newquay is the UK's favourite holiday destination
31 Mar, 2022
Franki Napolitano
No Comments
With so many beauty spots and hidden gems dotted around the UK,  it's easy to see why the appeal for a staycation is on the rise! Even as we edge into Autumn, Newquay remains the UK's favourite holiday destination. Whether you like to set up camp out in the elements, or rent a quaint cottage on a clifftop, we'll tell you why venturing to the most western part of the UK will give you a holiday experience that rivals those in the rest of Europe. So read on as we tell you about things to do in Newquay!
Why Newquay?
Boasting nine top quality sandy beaches in the vicinity, Newquay is a jewel in the crown of Cornwall. Situated on the dramatic North Atlantic coast and long favoured as a tourist resort, it also has a long history as a fishing port. Today it's a place for kicking back, relaxing on the beach, strolling the promenade with an ice cream, exploring the beautiful nearby coast or, for the more active and adventurous, going surfing and doing water-sports. Newquay has something for everyone.
What's the weather like?
As Newquay is in Cornwall, the peninsula that makes up the southwestern tip of the British Isles, it is consequently warmed by the Gulf Stream and has a maritime climate of mild winters and cool summers. However, it is warmer than many parts of the UK, but can be windy, with refreshing gusts coming in off the sea!
Local Attractions in Newquay
Most visitors make for the beach pretty quickly and with so many to choose from and so much to do when you are on them they could easily take up most of a holiday. Aside from sunbathing and swimming, water sports such as surfing, windsurfing and kitesurfing are available from plenty of local providers. 
Boat trips up and down the coast are another way to experience this unique part of the world. Simply enjoying the magnificent scenery can also be done by walking, hiking or driving along the nearby stretches of heritage coast.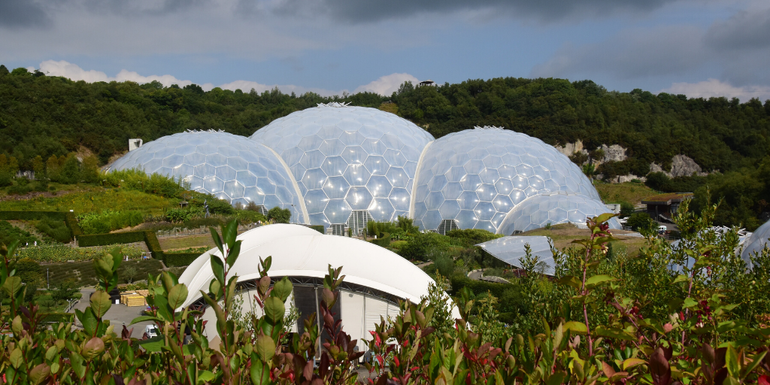 Eden Project
Only a half-hour drive away is the extraordinary Eden Project. You can easily spend a day here as there's a lot to explore in this place. No matter what you want to do, they have something for everyone, from simply taking in nature to having an adventure-packed day!  
So what can you do? Well, you can visit their Rainforest Biome which is the largest indoor rainforest in the world! There's also the Mediterranean Biome where you can soak in the Mediterranean climate. But if you're after more adventurous activities, then worry not! You can go on their Zip Wire which is England's longest and fastest zip wire so we're sure, you'll love it. 
Lappa Valley
Lappa Valley can be found just outside Newquay. It's a perfect place to come with the little ones as there's a lot of attractions that they will enjoy! For instance, go on a ride on the Lappa Valley Steam Railway, which runs from Benny Halt to East Wheal Rose. This minimum gauge line takes you through picturesque places in a delightful way.
What's more, is that they have adventure play areas, party carriages, electric cars, woodland walks and much more. We are sure there's something for everyone in this picturesque valley!
Shopping in Newquay
Newquay has a long high street with a wide variety of shops on offer, ranging from independent specialist boutiques selling local produce, crafts and gifts, to more well known national outlets and international chains. Whether you're a shopaholic or just a casual browser there's bound to be something there for you. As you might expect there is plenty of surfing paraphernalia on offer, centred on the Newquay Surf Centre, as well as beachwear too.
Dining Out in Newquay
Because Newquay is very tourist-friendly and is something of a North Cornish resort town, there is a good choice of places to eat. Not surprising considering its location, seafood is a mainstay – and many of the restaurants have great views over the Celtic Sea. We recommend checking out the celebrity chef Jamie Oliver's local eatery at Fifteen Cornwall, other favourites are The Boathouse and, up the hill, The Beach Hut. Below, we give you some examples of the delights you must try when on a visit to the beautiful county…
It would be a terrible oversight to go to Cornwall and not sample the most famous local delicacy: the Cornish Pasty! These chunky parcels of beef, vegetables and seasoning were originally invented as handy portable lunches and are now enjoyed all over the UK. For vegetarians, the cheese and onion pasty is another classic.
Fudge: this beautiful confection is strongly associated with the region and comes in a huge variety of flavours; expect everything from classic clotted cream fudge to peanut butter, banoffee, sea salt and even coffee and cream varieties. Be sure to visit one of the many specialist fudge shops as you may even get a glimpse of the fudge being made!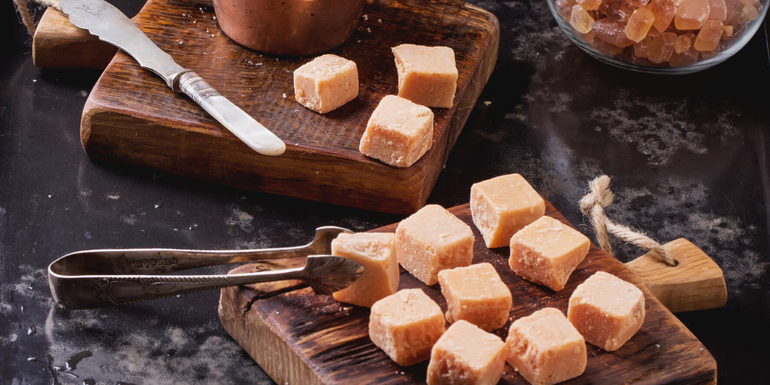 Fresh Fish: the Cornish coast still has a good number of working fishing harbours so it is always worth looking out for the catch of the day. Cornwall has high stocks of Monkfish, Lemon Sole, Megrim Sole and Haddock, whilst also offering up some of the tastiest squid, octopus and cuttlefish on the west coast. Having said that, you'll probably not find a better helping of the quintessentially British fish and chips dish either!
If you fancy a quick tipple to wash down your food, why not sample some of the local beverages? Cornwall is well known for its fine real ales, and Sharp's brewery up the coast in Rock is one of the most famous in the UK. A 30 minute journey to Healys Cornish Cyder Farm in nearby Truro offers up a delightful mix of home brewed cider, whisky, brandy, fruit wine and apple juices for you to try! 
Nightlife in Newquay
Newquay is pretty legendary for its nightlife and is one of the top provincial destinations for UK clubbers. Along with the beaches, this helps to make the town a favourite choice for stag and hen parties. There are so many clubs to choose from, but some of the mainstays are Bertie's, Belushi's and Chy Koola. For those after something more sedate, there's also a wealth of pubs, with The Smugglers' Den Inn and The Pheasant Inn being popular with the locals.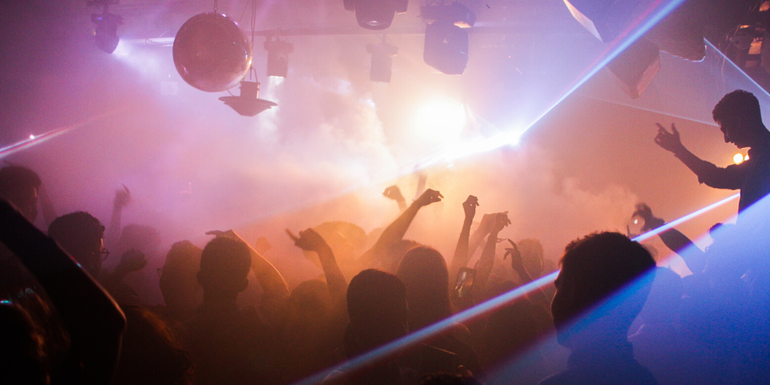 I can just picture us driving along the Cornish caost…
The North Cornish coast is scenic and dramatic, with breathtaking views and roads that lead along high cliffs and down to secluded coves. Hiring a car is a great way to start exploring – it is a lot of fun to just get out there and see what you can find! Although a pleasure to drive through this landscape, be aware that many of the roads are windy and narrow and be sure to exercise great caution when driving on roads you are unfamiliar with. 
Tourist Information for Newquay
The Visit Newquay website holds a host of information with a useful overview of the town, its attractions, happenings and events. Their handy "Plan you visit" section has everything you need to ensure you make the most of your staycation! 
What's the closest airport to Newquay?
Newquay has its own airport, located at Mawgan in Pydar, less than five miles northeast of the town. It serves destinations around the UK and is a short bus or taxi ride away. Most recently, a direct route from Liverpool has been announced, making it quicker and easier than ever to reach the famous seaside town.