Taking a child abroad with a different surname
20 Jul, 2021
Franki Napolitano
5 Comments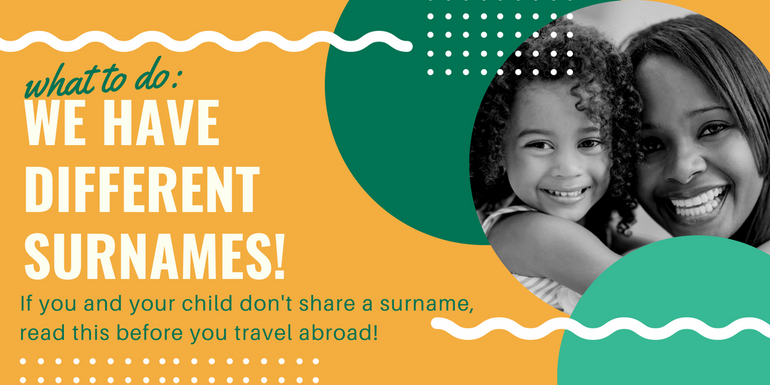 The half term breaks are some of the most anticipated of the year, but did you know you could end up in hot water when travelling with a child with a different surname to you if you don't carry the correct documentation?
It's not uncommon in this day and age for parents to not be married or in fact be raising their child independently, but this will usually mean that the child will share a surname with one parent and not the other. The same goes for grandparents, too.
This year, statistics revealed that around 600,000 parents and grandparents have faced questioning and even refusal to travel at border control due to mismatched surnames. Something that causes confusion, pain and seemingly unnecessary grief.
Why is having a different surname to my child such an issue?
These guidelines have been put in place as the governments way of cracking down on child abduction cases, as taking a child out of the country without permission is seen as such. They argue that a child's safety is of paramount importance, and we can't fault them for that.
Who does this affect?
Single parents, Grandparents and parents who don't share a surname themselves, or anyone else with parental responsibility for the child.
Just a note: If you are the child's legal mother, you automatically have parental responsibility, but you must obtain approval from anyone else with parental responsibility for the child, which could include grandparents, before travelling abroad.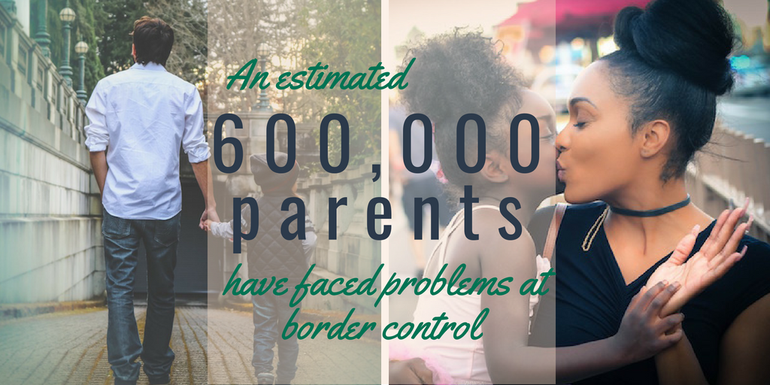 "I can't contact my child's father for permission. What do I do?"
If you are unable to obtain permission from him, granted he has parental responsibility*, you'll need to obtain permission from the court instead.
*Does the father have parental responsibility? He does if he is still married to the mother. If he is not named on the birth certificate, he has no responsibility but even if he is, it doesn't mean he automatically gets parental responsibility. It can get pretty confusing, but this article from Child Law Advice is very helpful and may answer the more specific questions.
The law has changed so that unmarried fathers who registered or re-registered their name on their child's birth certificate after 1st December 2003 will have Parental Responsibility for their child.

Therefore:

if an unmarried father has a child after 1st December 2003 and he is registered on the birth certificate, he WILL have Parental Responsibility.
if a child's birth was registered before 1st December 2003 and the father was not named on the birth certificate, the birth can be re-registered to include the father's name – the father WILL then have Parental Responsibility.**
if a child's birth was registered before 1st December 2003 and includes the name of the unmarried father, the father WILL NOT have Parental Responsibility (unless obtained by other means). – Child Advice Law
What can we do as parents with different surnames to our children?
There are a few options available to make travelling easier.
Single Parents / Travelling without your partner
1. Carry a copy of your child's birth or adoption certificate which clearly states both of your names and relation to your child. If the absent parent isn't on the birth certificate, you will not need to obtain their permission.
2. If you are a separated couple, you will need an authorisation letter from the partner not travelling. You can create your own here or a quick Google search will bring a few up! Ensure this document is signed by a solicitor; there will usually be a small charge for this.
@CarriePaechter On our way back from Tenerife this holiday, I got asked if Tally was my son, and if I had his birth certificate. So it does happen! I also offered a letter from his dad to say he knew I was taking him out of the country, but she wasn't interested in that.

— Sophia Collins (@sophiacol) January 26, 2019
Along with this, you will need a copy of the Child Arrangement Order, if there is one in place, from the courts that specify you have permission to take the child abroad.
3. If a couple have divorced and the mother has reverted to her maiden name, having a copy of her name deed would also be useful.
4. Should your partner have passed away, a copy of their death certificate may be necessary.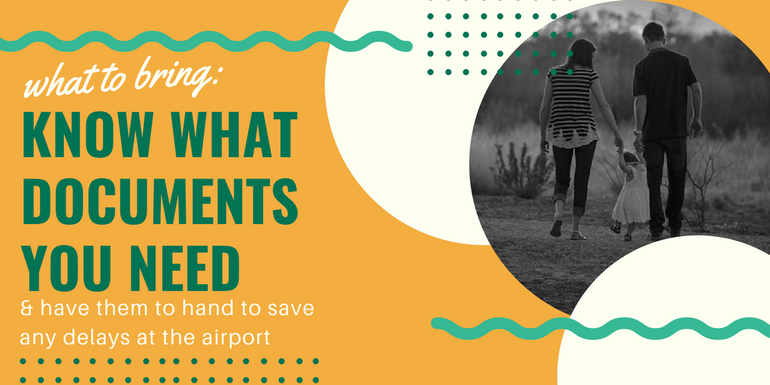 Grandparents 
You will need to also fill out and carry a letter of authorisation from the parent/s with parental responsibility. Create your own one and again, make sure it is notary signed!
Couples travelling where child shares only one surname
To avoid any questioning, it's best to ensure the child goes through security with the parent with which they share a surname.
Understandably this may be difficult (and unfair) if you have more than one child, so keeping a copy of the birth certificates just in case is always advised to allow both parents to share the task.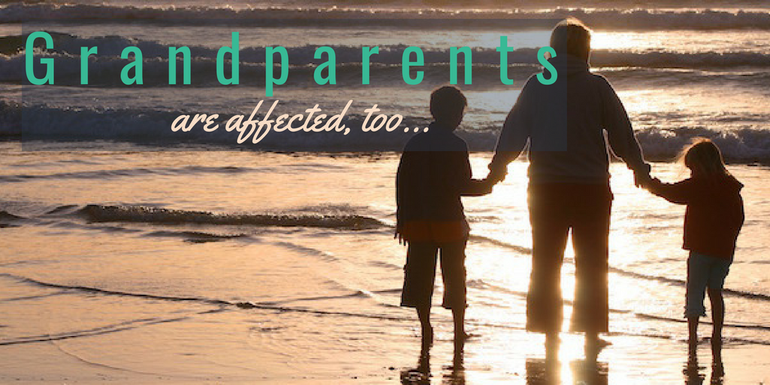 Is this the same in all countries?
This information is intended to help those traveling in and out of the UK. Each country have their own guidelines so be sure to check out what age the country you're travelling to considers a child by contacting the relevant embassy.