Trains, dinos, and ice cream! The best museums for children
21 Jul, 2021
Franki Napolitano
No Comments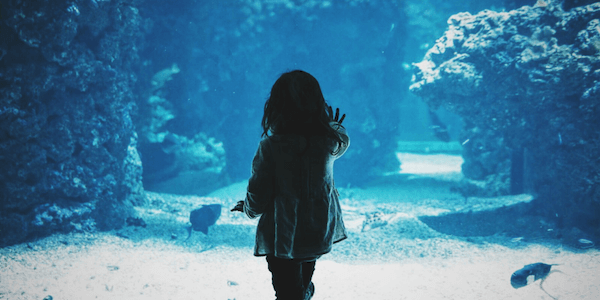 There are two great events coming up – the International Day of Families on May 15th and International Museum Day is on May 18th, and so to celebrate these two worthy occasions we've put together our top 10 best museums for children, worldwide!
Museums might inspire a groan from the kids, but they really don't have to be boring; in fact, at some of these museums you might have trouble getting them to leave!
Miniatur Wunderland, Hamburg, Germany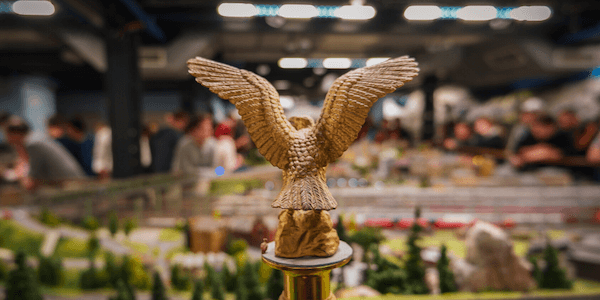 Home of the largest model railway in the world, with 930 trains alone, this is a must-see for any train fan or indeed anyone who enjoys scale models in general. It is split into several areas, including Harz, Scandinavia, Hamburg, and the Knuffingen Airport.
To allow maximum enjoyment of the exhibits, the museum only allows certain numbers of guests in at a time. To avoid disappointment, reserve tickets in advance, or check the waiting times forecasts on their websites. If you do have to wait, there is an air conditioned waiting area.
This is a truly spectacular museum, make sure you check out the video on their website for a taste of what to expect!
Admission: An adult costs €15, and a child under 16 years of age costs €7.50, with other concessions available and we can guarantee that adult and children alike will delight in the detail and sheer expanse of miniature scenery! Children under 3 feet go free with parents.
Details: They're open for the full year! The timings do vary on different days but they're always open from at least 9:30am to 6pm. However, on weekends, school holidays, public holidays and tuesdays, they're open for much longer!
The Carpigiani Gelato Museum, Bologna, Italy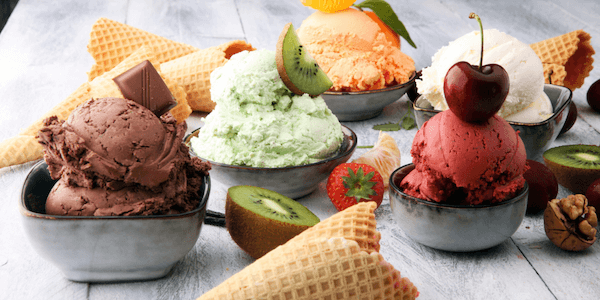 This is a museum of a very different kind, where you can learn all about the fascinating history of Italian Gelato. Find out what makes it so different from the ice cream that we know, and how it's made from the experts. There are a variety of guided tours (all tours must be guided), and you can even finish off with a tasting session!
It won't take all day but it's a short history lesson and a tastebud experience, and of course it's useful for kids to know what happens to make the tasty treat! Of all the museums for children that we've mentioned here, this might well be our favourite, but then, who doesn't have a sweet tooth?!
Details: Open Tuesday to Saturday from 9am to 6pm. All visits are guided and reservation is required.
Kids' Kingdom at the Deutsches Museum, Munich, Germany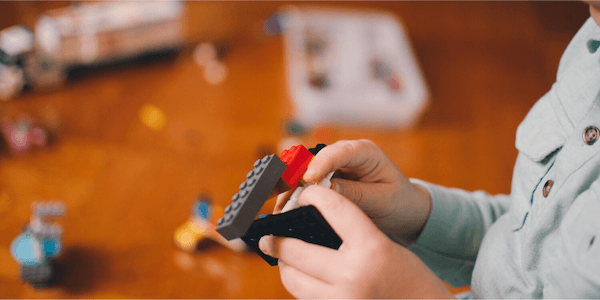 Only for children between the ages of 3 and 8, this is nevertheless definitely worth a trip. With over a 1000 activities in every category, focusing on science and technology, there is something for everyone. Children must be accompanied by an adult when playing in the Kids' Kingdom! All the activities are engineered to help kids learn through play.
This is just one part of the Deutsches Museum, so there is plenty for the adults too.
Details: Open daily from 9am to 4:45pm.
Natural History Museum, London, UK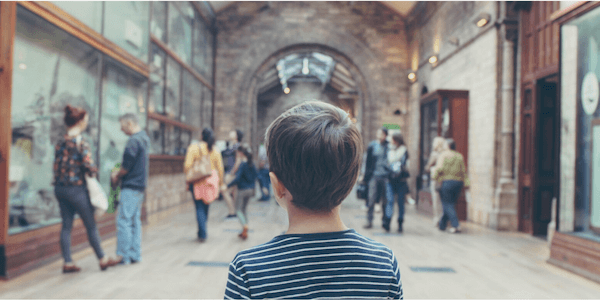 From the weird to the wonderful, the London Natural History Museum is guaranteed to have something to appeal to all ages. From skeletons of beasts from times gone by, to exhibits on the world as we know it, it is truly a fascinating experience.
There is plenty aimed at the kids too, and you can follow self-guided museum trails together, get stuck in at the hands on science centre, or attend special shows and talks. Being in the heart of London, this museum is really well connected in terms of transport links, and it is very easy to get to from any of the major London Airports.
Details: Open 10:00 – 05:50 Daily
Admission: Free
Children's Museum of Indianopolis, Indianopolis, USA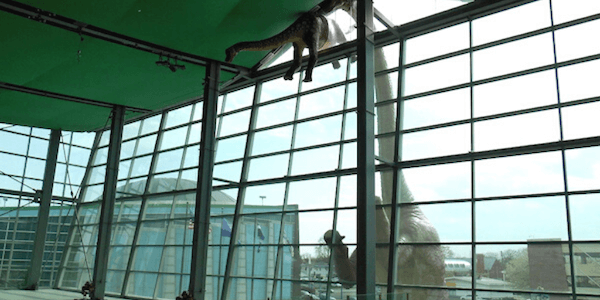 They claim to be the biggest and best children's museum, and we don't doubt it; especially with the large dinosaur peeking into the welcome centre!
Here there is enough to keep you occupied for days, and such a variety of exhibits that all ages will be well catered for, from dinosaurs to robots! With interactive exhibits, shows and talks throughout the day and truly family friendly facilities, it's pretty much guaranteed that you will enjoy your day!  Parking is free and it is easy to get there from the interstate, so hiring a caris probably your best bet.
Details: Open Monday – Sunday 10am to 5pm but closed on Mondays during winter.
Admission: Ages 2-17 – $15/18 Adult – $20/22.50
Computerspiele Museum, Berlin, Germany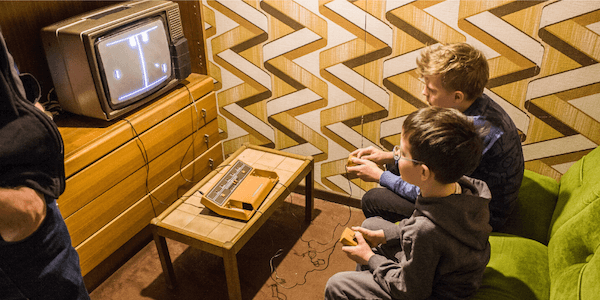 Photo Credit: Shadowgate
This was the first European museum for video and computer games.
The kids can play with fancy new technology and the adults can reminisce over the games of their childhood. You can even play with a full-sized Pong machine! There are hundreds of games that are wired up and ready to play with, from old classics to new ones, so don't plan on leaving in a hurry!
Details: Open 10am to 8pm every day apart from Tuesdays, although during Summer it is open on this day.
Admission: Regular: € 9 (€ 7 after 6pm) Reduced: € 6 (for 6-17 years) Family ticket: € 19 (€ 16 after 6pm)
Toy Museum, Vilnius, Lithuania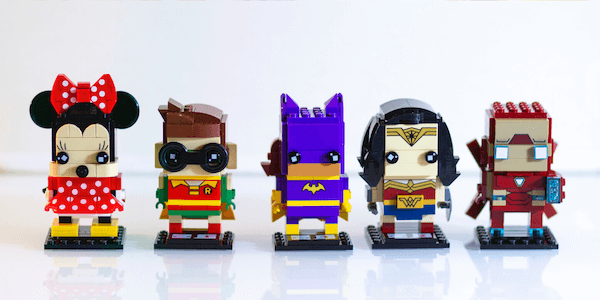 Nestled in the Lithuanian capital city of Vilnius is the Toy Museum, where you can find a vast range of toys on display. Here, they are dedicated to the idea of "see, learn, test" and attempt to house only the most interesting toys. Some of the older toys on display are for viewing only, but they have a whole section where you can play. Kids and adults alike will love this museum!
Details: It is open Wednesdays to Fridays from 3pm until 8pm, and Saturdays and Sundays 11am to 4pm.
Admission: It is very reasonable too, with entry fees being €5 for an adult, €3 for a ages of 2-18 years old, and under 2 go free.
National Museum of Scotland, Edinburgh, Scotland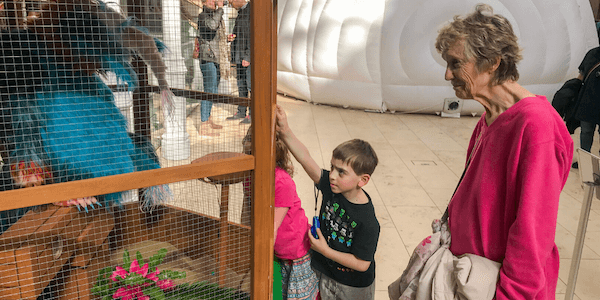 Photo Credit: Richard Gillin
This museum does have galleries covering a broad spectrum of topics. They offer galleries and activities that are purely dedicated to younger visitors, and they also host a variety of events throughout the year to engage and entertain the little ones!
Details: Open Daily 10am to 5pm
Admission: Free
Cité des Sciences et de l'Industrie, Paris, France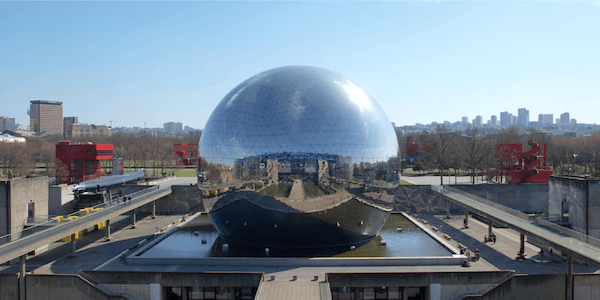 Photo Credit: George kiwi
This museum is full of great exhibits, including a planetarium!
Also available is the Cité Des Enfants, an adventure playground to assist in children's further learning, where they can test their flexibility and senses. An additional charge is required to enter this area but you do get an hour and a half slot. There are two areas – one aimed at 2 – 7 year olds and one at 5 – 12 year olds.
Details: Opening times vary, so check out their website!
Admission: You will need to purchase tickets to the museum itself, and then the tickets to Cité Des Enfants are €12.
Rochester Museum of Play, Rochester,  New York, USA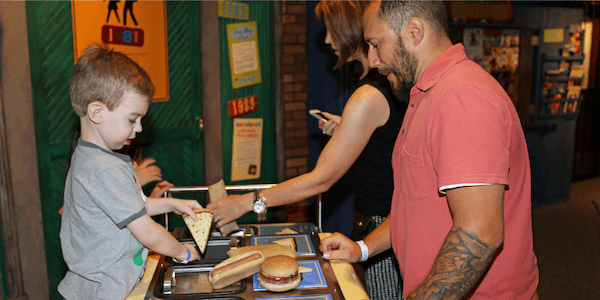 Photo Credit: Gardener41
Right near the Canadian border is one of the largest history museums in the US, and it is dedicated to the history and exploration of play.
It focuses on the role of play in learning and human development and with more interactive games that we can possibly list here. They also run regular events, such as "Buggy Bonanza" where kids can find out all about the insect world and play nature inspired games.
It is also around a one and a half hour drive from Niagara Falls, so you can really make the most of your visit!
Details: Monday–Thursday: 10 a.m. to 5 p.m.
Friday & Saturday: 10 a.m. to 8 p.m.
Sunday: noon to 5 p.m.
Admission: $16 for ages 2 and up
We hope this round-up of amazing museums for children has inspired you for your next family getaway. Do let us know in the comments below if you've been to any of the ones we've mentioned, or if you've got your own recommendations!