Free things to do around the UK in 2019!
15 Jan, 2020
Luc Horncastle
1 Comment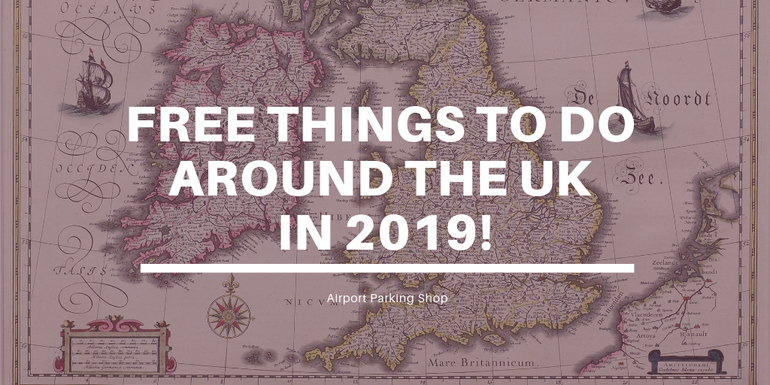 Everyone loves finding free things to do, right? No more so than in the half terms and Summer Holidays to keep the kids entertained and your bank account happy.
We've created a collection of free events, exhibitions and places of interest from around the UK that everyone of all ages can enjoy, ensuring you can really get the most out of your time off.
How many of these do you fancy ticking off of your summer to do list?!
Free things to do in London:
God's Own Junkyard
Created by artist Chris Bracey in Walthamstow, the amazing collection of personal and conceptual neon signs date back to many different eras, making it not only artistic, but is also a historically fascinating place to visit.
The is a huge range of interesting lights which draw from many different inspirations. The facilities also feature a small cafe/bar, so you can grab a drink and a bite to eat while taking your picture in front of the display.
We are now open for our long weekend @GodsOwnJunkyard fancy a weekend of bright lights and a great atmosphere ? Here is the place to be. pic.twitter.com/d0x0Rw5PMo
— Chris Bracey (@GodsOwnJunkyard) July 28, 2017
The Barbican Conservatory
Be at one with nature in the glass-roofed, leafy environment of the The Barbican Conservatory. Open on Sundays, the Conservatory is home to over 2,000 species of tropical plants and trees as well as birdlife and exotic fish.  
There is also a seating arrangement where you treat yourself to afternoon tea or a bite to eat. Admission to the conservatory is free with no booking needed. Make sure to check the website for opening days.
Luis G. Valle @lgvalle July 28, 2017
SkyGarden
Book a free visit and enjoy some of the spectacular views from the SkyGarden in London. With some of the best views of the city from the 43rd floor, the jungle-like environment is both a calming and peaceful place to relax. The SkyGarden also has paid facilities including; Fenchurch Restaurant, Fenchurch Terrace, Darwin Brasserie, City Garden Bar and the Sky Pod Bar.
Verity London @Verity_Lon 11th Feb 2019
V&A Museum of Childhood
Watch childhood progress throughout the ages with one of the world's greatest exhibitions of children's toys and memorabilia. The collection features toys dating back to 1872 and has some great stand out items such as bonkers 1970s puppets, Barbie Dolls and Victorian praxinoscopes.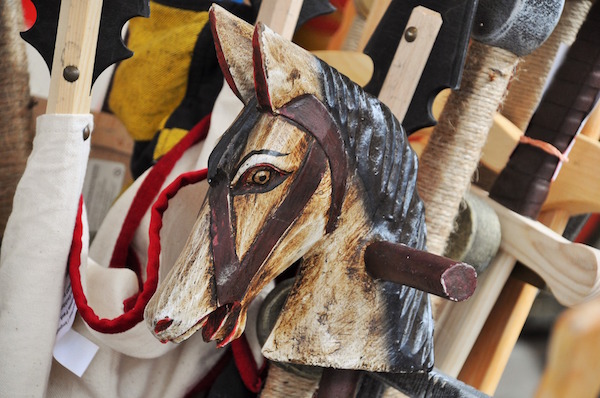 Free things to do in Cardiff
Cardiff Market
A bustling, unique shopping experience built within an equally fascinating Victorian building. Sitting under the glass roof, Cardiff Market hosts an array of quirky, high quality produce that can be purchased from various market stalls. Here you can find fresh fruit and vegetables, seafood, meat, cheeses, homeware items, music, books, furniture and collectors' items in the market stalls which have been trading since the 1700s.
Another fabulous week has come to end at Cardiff Market. We look forward to opening our doors to you on Monday morning! pic.twitter.com/vE4Esjku71

— Cardiff Market (@CardiffMarket_) July 29, 2017
Cardiff Shopping Arcades
A great mix of of Victorian, Edwardian and contemporary indoor shopping arcades selling everything from independent vintage clothing, New York deli food to books and liquid nitrogen produced ice cream! As you can tell, there is something for everyone.
I loved the Victorian & Edwardian shopping arcades in #Cardiff #Wales …especially the fact they are still used as shopping destinations pic.twitter.com/uImYalJwcf

— Sunny_Day_Photo (@Sunny_Day_Photo) July 10, 2017
For a small fee…
Techniquest
Why not drop into the UK's longest-established science centre?! Techniquest adopts a "hands-on" approach to its centre with over 130 interactive exhibits such as tours of the stars, hydrogen rockets, hot air balloons and much more! Tickets for the kids cost around £6.50.
Had an air-mazing time back at @Techniquest – definitely recommend checking out their summer science theatre and planetarium shows! ⚗️ 🌟 🚀 pic.twitter.com/DkNC4lrfTl

— Rosie Cane (@rosieccane) August 2, 2017
Free things to do in Manchester
The BFI Mediatheque
Based at the newly-refurbished Central Library, the British Film Institute's Mediatheque showcases a fantastic 2,000 strong collection of British films and TV shows within its archives, which can be watched in unique viewing pods.
Highly recommend free films at the BFI Mediatheque at Manchester Central Library. We watched Grange Hill from 80s! pic.twitter.com/5CBKr49DmH
— Amy Watson (@AmyWats0n) April 4, 2016
National Football Museum
Anyone with an interest in Football should be sure to stop by the National Football Museum. Not only do they hold permanent historical collections, as well as a newly created exhibit celebrating England's 1966 World Cup win, but also holds pop-up events such as retro arcade games and footballing skill lessons!
Kick off your week with one of our fun, fast-paced Football Skills sessions, today at 11am, 1pm and 3pm. ⚽️https://t.co/uph7tmV9lZ pic.twitter.com/1BVuXjEcAv

— Nat. Football Museum (@FootballMuseum) July 31, 2017
Whitworth Art Gallery
The Whitworth Art Gallery, which won 2015 Art Fund, is also known as 'the gallery in the park' and makes full use of its quirky settings! Displaying not only some fascinating indoor exhibitions, but also plays host to garden art, a landscape gallery and sculpture terrace. Inside the building you can find an interesting array of fine art, textiles, prints and an impressive collection of wallpaper.
My workshop for families is next week @WhitworthArt #Manchester. Make a phoenix or butterfly/moth! @familyarts1 https://t.co/po7KPYu32D pic.twitter.com/yNJmok1FaC

— Lizzie Hobbs Artist (@LizzieHobbsArt) August 1, 2017
Free things to do in Glasgow
Fossil Grove
Keep the children fascinated by the magical fossilised forest held at Glasgow's most ancient exhibition, with scenery dating back to 1887. Take your time to explore eleven spooky fossilised tree stumps that are no less 300 million years old.  Fossil Grove is also home to a boating pond, floral displays, and if you have time, get lost in the only maze in Glasgow!
It is important to note that the site is open from April to September, so be sure to see it before it shuts again!
The Fossil Grove: An #Ancient Petrified Forest in the Heart of Glasgow https://t.co/2bqauXKmpC #paranormal pic.twitter.com/GN6mH5sgkS

— Rebecca E. Neely (@RebeccaNeely1) June 16, 2017
Glasgow Mural Trail
Follow the trails of the various large scale murals that line the bustling streets of Glasgow. The Glasgow City Centre Mural Trail amplifies a diverse range of talent and styles, with pieces featuring Hip-Hop puppets, urban pandas and street crocodiles as well as much more. Take a look at the guide here.
Couple more photos from today's walk around sunny Glasgow. #murial #streetart #graffiti pic.twitter.com/WqccmT5GYt

— Jon Carlos (@billywizz) June 1, 2016
Glasgow's only beach!
Not the sandy beaches of Spain, but if you fancy something a bit closer to home, make sure to bring your bucket and spade and head down to the The Riverside Museum's summer beach, an artificial space created to let you relax and enjoy the joys of the beach.
Although you can't enjoy the beach in all of the half terms, you can make the most of it during the summer break as it's only open July-August
Here's when the summer beach returns to the Riverside Museum https://t.co/39VTNaU3xu pic.twitter.com/gtpFBbW6o9

— Glasgow Live (@Glasgow_Live) June 14, 2017
Free things to do in Newcastle
Explore Chinatown
Make your way under the golden arch before embracing the Chinese culture in Newcastle's Chinatown. You will find a bustling street full of the smells, tastes and looks of authentic Chinese Culture. Restaurants and Chinese supermarkets are a great place for you to try the local cuisine within the city centre.
#Chinatown #Newcastle pic.twitter.com/qLVa7BQby7

— Steve Mason (@gamesprodigy) April 13, 2017
Pets Corner
Venture to the centre of Jesmond Dene park in Newcastle, you will stumble across Pets Corner. A great family day out, with a huge range of animals to see and pet, including various Rabbits, Goats, Birds and even Alpacas!
The peacock's dance. Pets' Corner # Jesmond Dene#Newcastle upon Tyne pic.twitter.com/5bJvfmHaJY

— Balsam Ahmad (@DrBalsamAhmad) March 12, 2017
Free things to do in Portsmouth
Canoe Lake, Southsea
With plenty of outdoorsy activities like swan spotting, crabbing, paddling and now even taking "swan boat rides" , you and your family can easily whittle a few hours away. Fancy something more 'on-land' for the kids? The lake is also equipped with grass area, play parks and a cafe which sell selling hot food and cold drinks, as well as everything you need for crabbing in the Canoe Lake.
Swan Lake! Canoe lake southsea pic.twitter.com/uR32eLeFgd

— David Tansom (@dtansom) July 22, 2017

For a small fee
Southsea Model Village
Southsea is home to a great model village! Take the family and walk through as giants as you explore streets of model sized buildings.  £3 for Adults and £2 for children tickets.
Postcard feels. Visited Southsea Model Village today in the lovely sunshine 📷🏡 (https://t.co/YzMalVgnOM) #portsmouth #modelvillage pic.twitter.com/kH1KUkiRfc

— Jonathan Ring (@stopwaitaminute) April 23, 2017