Our Top Tips For Travelling With Your Partner
07 Feb, 2023
Alice Fowler
No Comments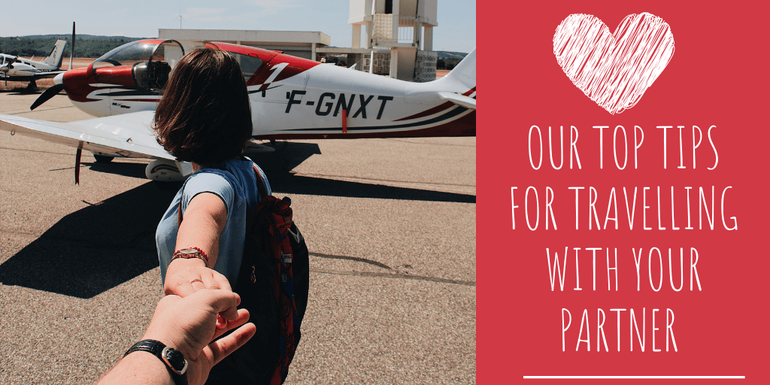 Ah, travelling with your partner. Be it your first holiday as a couple, your 20th or maybe your first Valentine's weekend away, it doesn't come without its challenges. Jetting off can be romantic and there are plenty of perfect destinations to enjoy, but most importantly, don't let your dream trip turn into a nightmare by allowing the little things to cause arguments between you and your loved one.
Travelling with your partner can be stressful, and it's been well documented that arguments are on the rise when on holiday, so we asked our team for some tips on how they've kept their travels stress-free when on holiday with their other half!
#1. Alone time!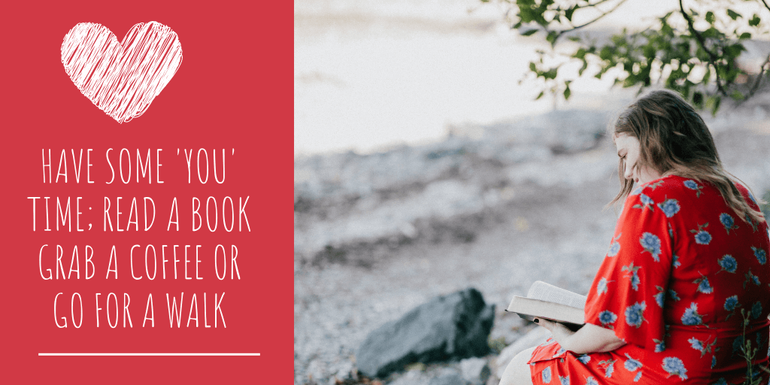 I know, it doesn't quite make sense, right? You've booked a trip away and you're travelling with your partner to be with them, not to spend time apart! It's true though, if you are spending 24 hours a day with someone, especially if you don't normally, it is really important to take some time out and just chill. Read a book, sit in a quiet café, go see that exhibition you are dying to see but your partner just doesn't want to. Take some time out and it will work wonders for diffusing any simmering irritations.
You can even have alone time whilst being together – just being sat in the same room but doing different activities may give you a break. Reading books, catchuping on social media, or listening to a podcast are all things that might give you that bit of much-needed downtime.
#2. Work out your travel priorities and be prepared to compromise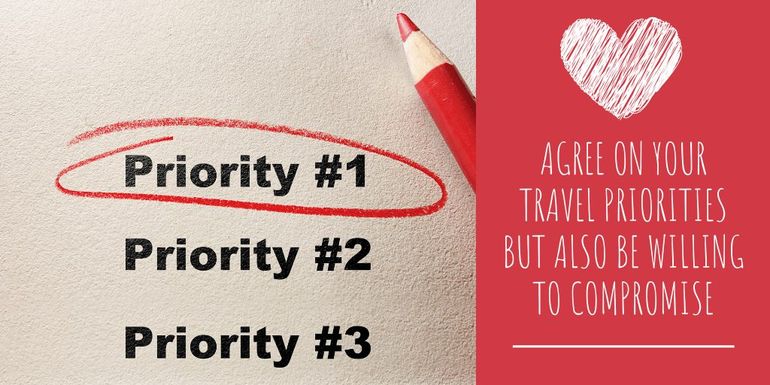 You may be a couple but you are still individuals with separate interests. Discuss what you want to get out of your trip with your partner before you go away. If you want a culture rich experience with top notch cuisine, museums and sightseeing, and they want to lie on the beach all day and are happy to grab convenience food on the way back, it's best to know before you go. 
It's all about the right balance, so sort out some compromises and choose some activities you will both enjoy, as well as some that your partner may enjoy more than you and vice versa. Or, use this as your alone time and check out that event you really want to visit and leave your other half doing what they want to do. Simple!
#3. Holidays with your partner and PDAs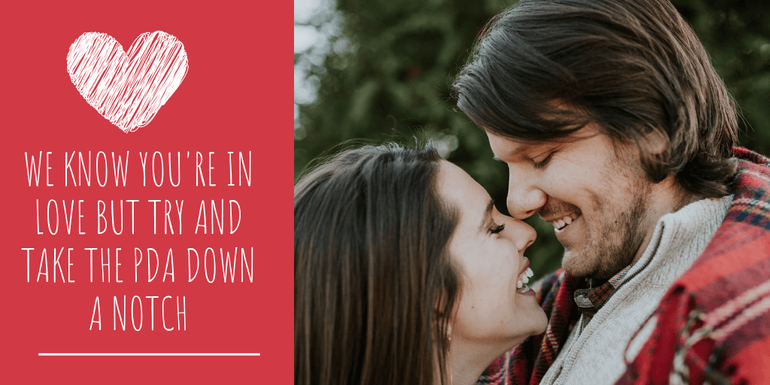 Your first holiday with a new partner is exciting and you're probably still in that "honeymoon" phase; can't keep your hands off one another, always on the lookout for an opportunity for a quick kiss, but we strongly advise you to check out the culture and social etiquette of the country you are visiting in advance. You may love walking around with your faces attached, but in some cultures, it just isn't the done thing; you will get some pretty dirty looks if you're kissing in public in Japan, and people have been arrested for doing just this in Dubai.
#4. The little things matter when travelling with your partner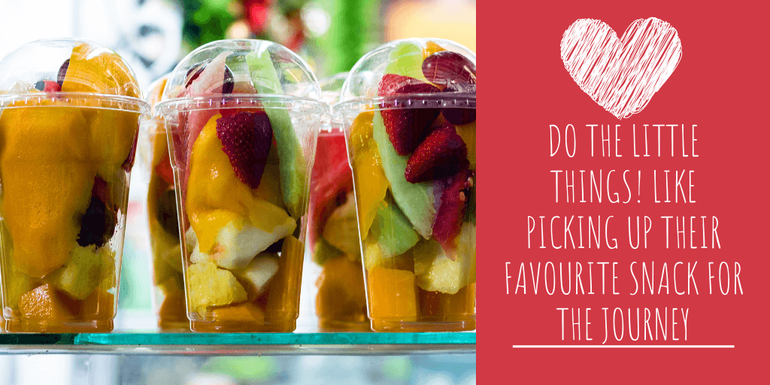 Being thoughtful and doing things such as picking up their favourite snack can make a big difference and actually make your partner feel appreciated. Travel isn't always straight-forward and if your plane has been delayed by 3 hours or one of you has picked up a bug, those small things might just help.
Remember you don't always have to do big gestures like buying a very expensive gift as sometimes, just planning a picnic by the beach or watching the sun go down can be one of the most romantics things to do with a loved one.
#5. Put the phones away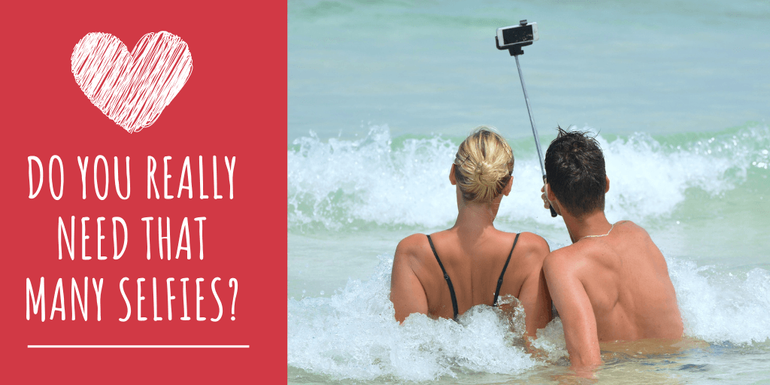 You're on holiday – enjoy the moment. Facebook does not need to know your every movement and your friends do not need to see your 200th selfie! Similarly, if you're on holiday to spend time together, it might be worth cutting down on the time you spend on Instagram or Snapchatting your friends back home – put the phone away and leave all that for the plane journey home!
This way, you'll be able to actually enjoy your holiday and have fun rather than just being on your phone all the time. Being more present with each other will leave you with fond memories to recall in the future and strengthen your bond. Remember that a trip with your partner should be time to get away from the humdrum of daily life so try not to bring too many 'home habits' away with you.
#6. Share the responsibilities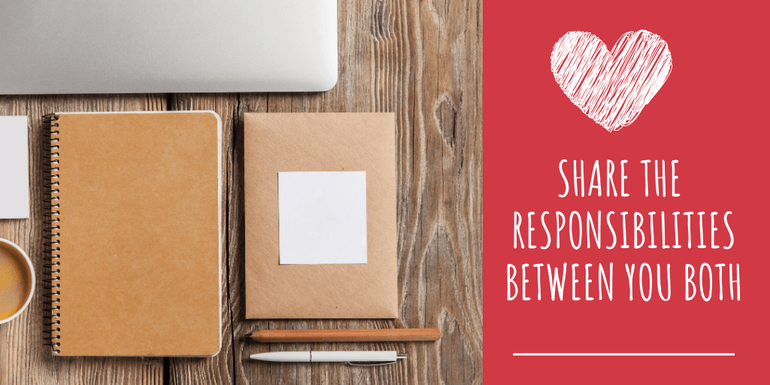 One person shouldn't feel they need to be responsible for booking the trip, packing, organising transport, and everything else. If you split the tasks between you then you will both feel included and the onus is not all on one of you. This will also help when things go wrong, as there are two of you to solve the problem rather than one person feeling like it's all their fault because they were the one sorting out the trip.
The last thing you need is to play the blame game; you're on a romantic getaway so you don't want any arguments to spoil this time together. Travelling with your partner should be fun and exciting so by doing these things, you'll minimise the arguments.
#7. Keeping informed of your surroundings when travelling with your partner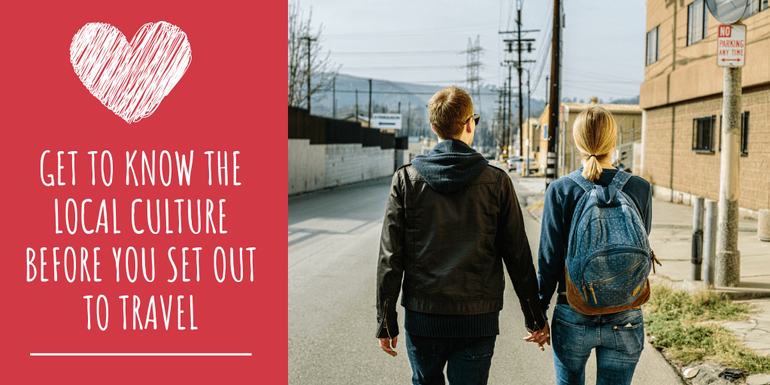 Grab maps and leaflets from tourist information, ask for local information from your hotel concierge or borrow a guidebook from your local library to take with you and get up to date on local customs. There's nothing worse than getting stuck in a situation some good research could have avoided. Plan and prepare to avoid disaster. Especially with the ongoing pandemic, you never know what can change!
#8. Know each other's shortcomings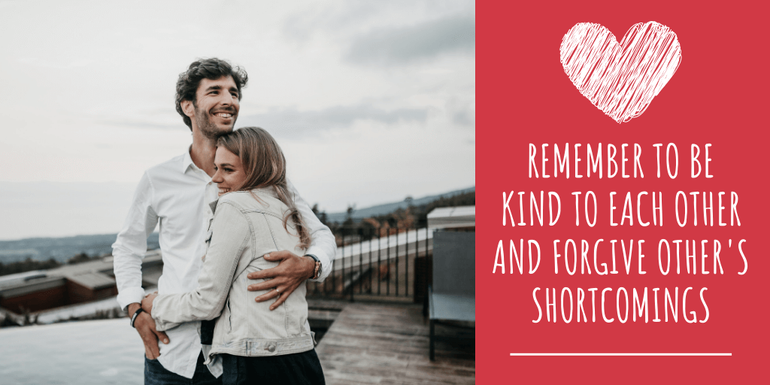 If you're planning on travelling with your partner, you should be aware of the things your partner perhaps does not excel at. Plan for these in advance! If you know that you are likely to misplace things or lose important documents, give your passport and tickets and other vital information to your partner to look after. You don't want your loved one blaming you when you're standing at the check-in desk and the passports are sat on the kitchen table!
Remember, if something does go wrong, be kind to each other and realise that these things can happen and try not to blame each other for it.
#9. Decision-making: Don't be overly picky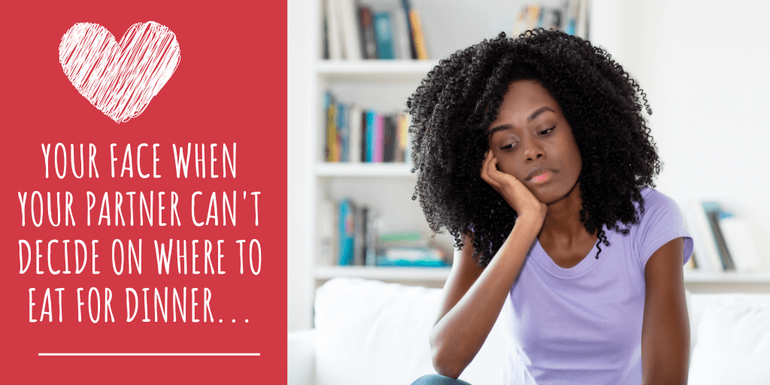 It's fine to have different preferences but if you are down to the 50th choice of restaurant and no decision has been made, it might be best to suck it up and compromise or one of you is going to get very hungry and very grumpy…
A top tip for this is that, if one or both you are really picky, you can research the local area in advance and pick a restaurant you both like. This way, when the time for eating arrives, you'll already know which restaurant to go and what to order. Plus, booking in advance may mean you don't face disappointment when you arrive to a fully booked restaurant, starving hungry and a little peeved…
#10. RELAX!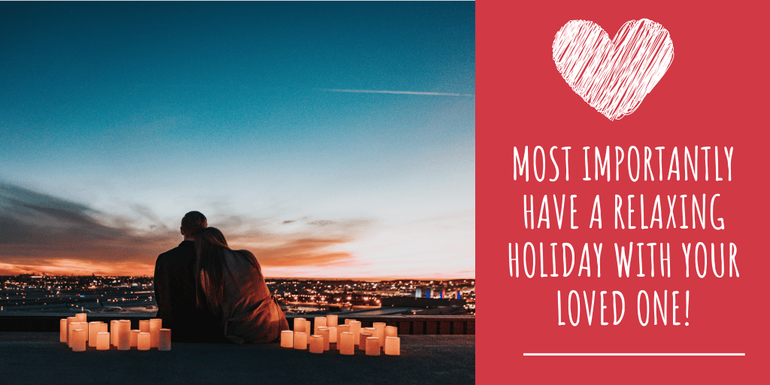 You're on holiday, you're spending some quality time together, just enjoy it. Plan ahead, but also take some time to go with the flow and experience some new opportunities. Don't be afraid to take some downtime for the both of you.
We hope some of these tips helped you when travelling with your partner, be it for the first time or helping you stay sane!