Top 10 best October Half-Term getaways for 2022
28 Sep, 2022
Luc Horncastle
No Comments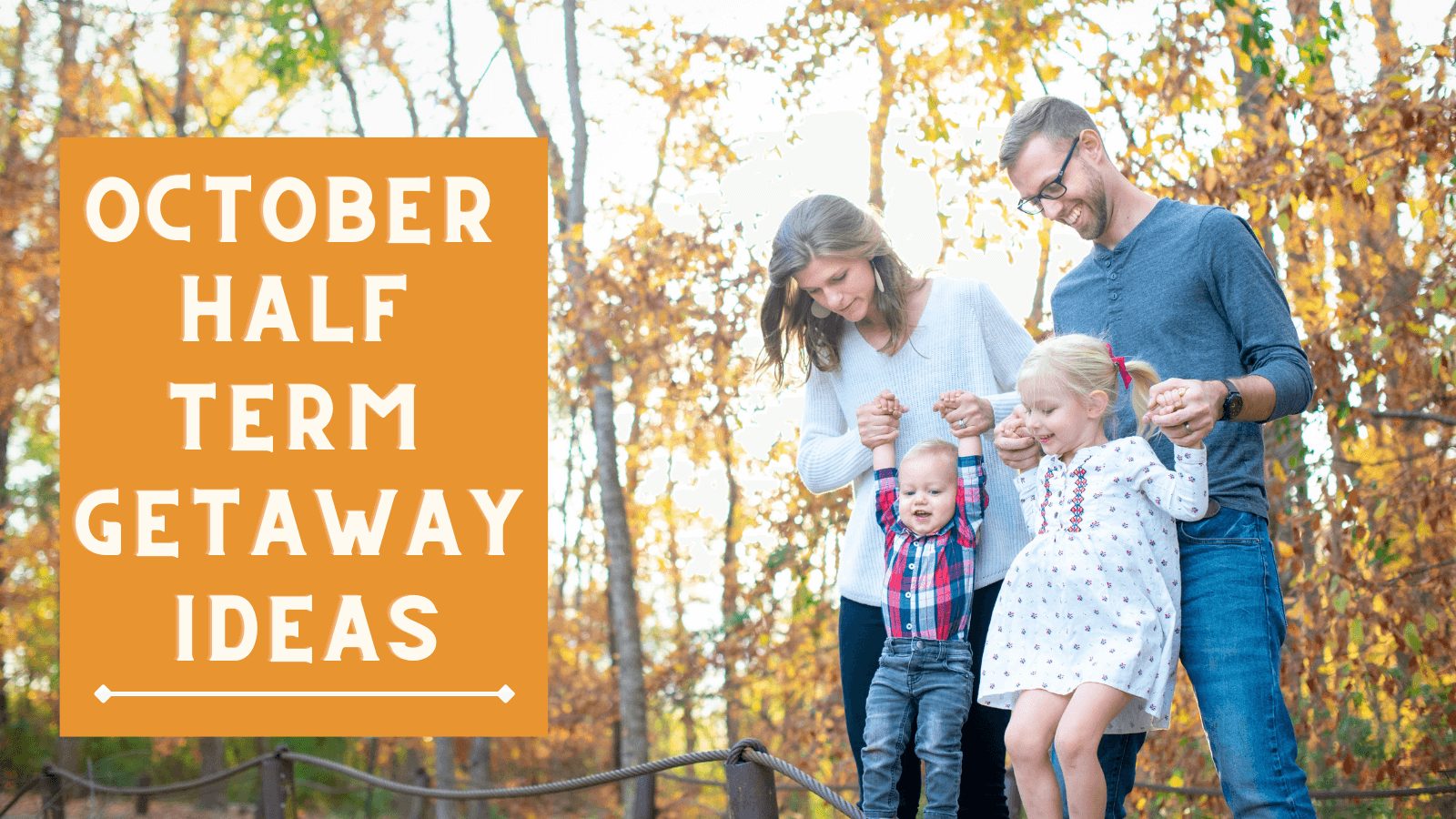 Are you looking to explore somewhere new in the world in the October break coming up? We're showcasing some of the best family half term getaways around the world, places that are perfect for the whole adults and kids alike! The destinations range across the UK and internationally, with something for every budget!
We know that there are no restrictions on travelling in the UK, but there might still be restrictions in other countries so be sure to check out their rules before travelling.
Glasgow
With flights available over the October half term dates for £50 per adult, Glasgow is on the more expensive side of UK getaways, but the city definitely justifies the few extra pounds to get there.
Packed with some great family-inclusive activities, you won't be short of inspiration within this Scottish City. Firstly, the Glasgow Science Centre is a must see. An experience that combines; learning, exploring and entertainment while keeping the kids enthralled from start to finish with exhibitions, activities and attractions, while also boasting the IMAX and live shows!
Next, everyone loves an aquarium & Loch Lomond Sea Life Aquarium is a fantastic place to explore underwater creatures including Scotland's largest collection of sharks! Finally, the city also has a great range of vast array of green spaces to explore with the likes of; Glasgow Green, People's Place and Winter Gardens, Queen's Park, Pollock Country Park and Kibble Place!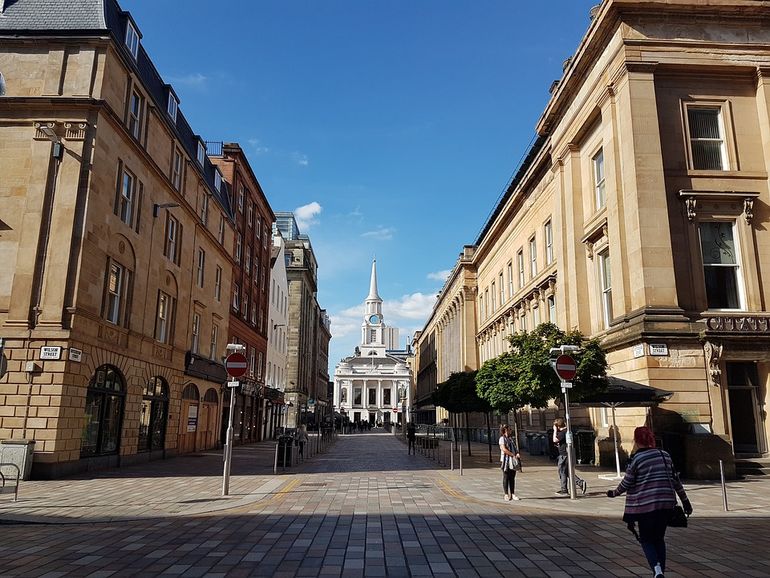 Cornwall
Another great place to visit is Cornwall! The first must-visit location is the Eden Project, the largest indoor rainforest in the world. It's a great place to take the kids allowing them to tackle the nest climbing frame while also completing the rainforest skywalk and England's longest zipwire!
Sticking with agriculture, we highly recommend the Lost Garden Of Heligan. Just a 30 minute drive away from the centre of Cornwall, the lost garden offers a magical network of trails and farmland featuring sub-tropical journeys through bamboo tunnels, with Burmese rope bridges, as well as moss-covered giants emerging from the ground! It is overall a great place to let the kids blow off some steam while getting them immersed in nature.
As we know full well, holidays over half term with children rely on keeping them occupied and entertained, therefore we strongly suggest sport lovers to give Cornwall Footgolf Park a try! With a very easy concept, combining the rules of golf with the technique of football, your aim is to kick (putt) larger 'golf' balls rather than using a club.
The popular attraction welcomes people of all ages and with 8 varied holes to tackle, the competitive nature will provide great enjoyment for a day of tee-ing off! If that isn't enough fun, then an extra suggestion is Flambards Cornwall Theme Park for all the rollercoaster thrill adventures to pursue.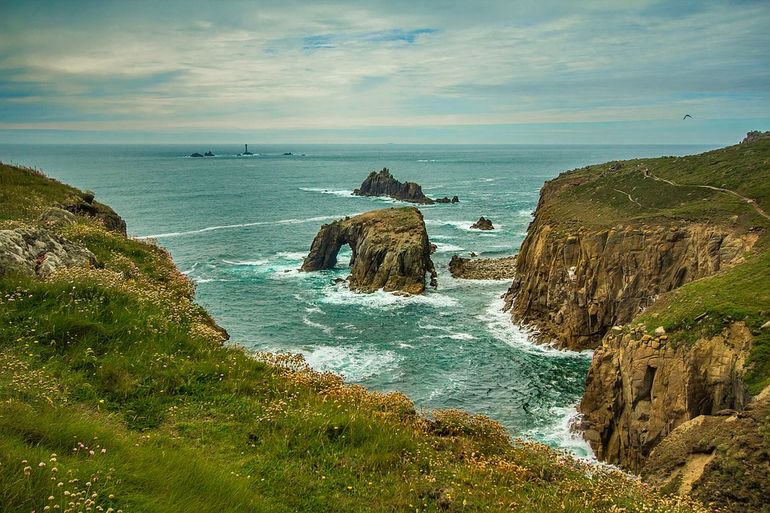 Manchester
Enjoy a city break in Manchester with the family!
The Lego Discovery Centre is a great place for the kids to be at one with their toys from home. They house both a huge collection of Lego installments for you to explore as well as the famous Lego driving school where you can obtain your Lego Driving Licence.
If you fancy something a bit more adventurous then make sure to check out Chill Zone. The indoor ski centre accommodates everyone from beginners to the double-backflippers. The facilities allow you to experience the UK's longest indoor slope with real snow without having to go anywhere near a mountain. There is also sledding and snow tubing for people wanting something a little more strenuous, and even a snow play zone for younger children.
Finally, an activity for families with older teenagers, The Crystal Maze Experience, based on the revived 90s show which tests both your mental and physical strength to win prizes at the end.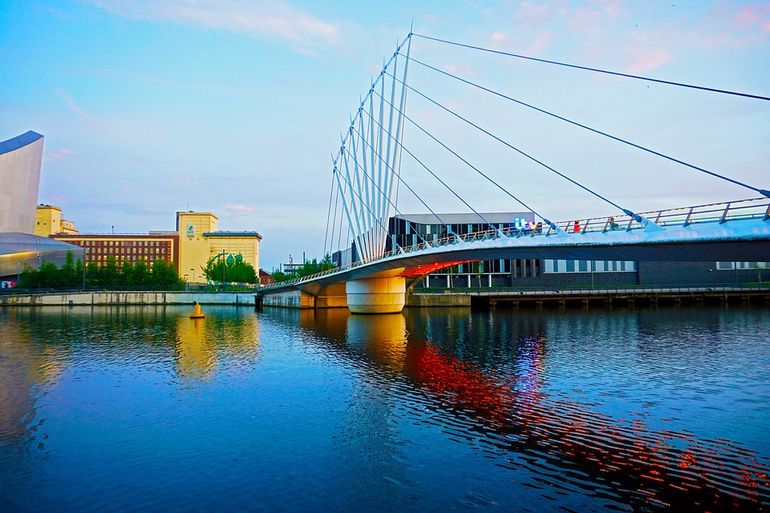 Brighton
Another destination for half term getaways is Brighton, full with great activities for adults and children alike, no one will be bored!
Firstly, we can't talk about Brighton without mentioning its most famous landmark; the beautiful coastal city is home to the world's longest standing aquarium and sea-life centre.
The underwater adventure experience has plenty of activities to explore, including the UK's first indoor glass-bottom boat, activities for kids and the now obligatory underwater tunnel.
The next activities will bring the competitive side out of everyone – Globalls Jurassic & Tropicana Indoor Neon Mini Golf. There are 5 courses each themed with neon coloured obstacles each taking about half an hour to complete.
Finally a great suggestion for somewhere to eat is Polpo Brighton serving an authentic recreation of Italian small plates at a great quality and price.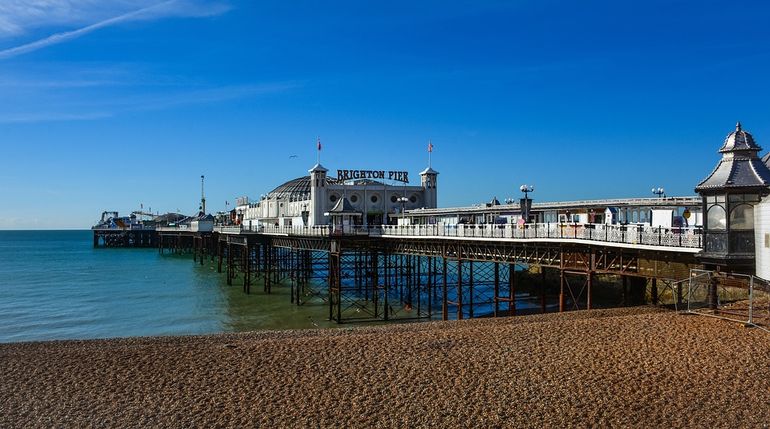 Bath
Drive to the beautiful city of Bath, and take in the history around you! It's the perfect place to visit with the family as there are a lot of options for you to choose from. 
We recommend you start by going on a river tour! You'll have a very friendly and accommodating crew on board and you can order drinks like tea or coffee but if you were feeling fancier, you can always treat yourself to a Prosecco! The prices start from only £8 for an adult!
Of course whilst you're in Bath, visiting the Roman Baths is a must! Come and walk in the very steps that the ancient Romans once did! The prices for a family ticket is £76 for the weekend and £69 during the week.
Lastly, go and visit the No. 1 Royal Crescent and see how the 18th-century Aristocats lived! The place is full of history and the architecture is known to be some of the finest of its time. Family tickets can be purchased for £28.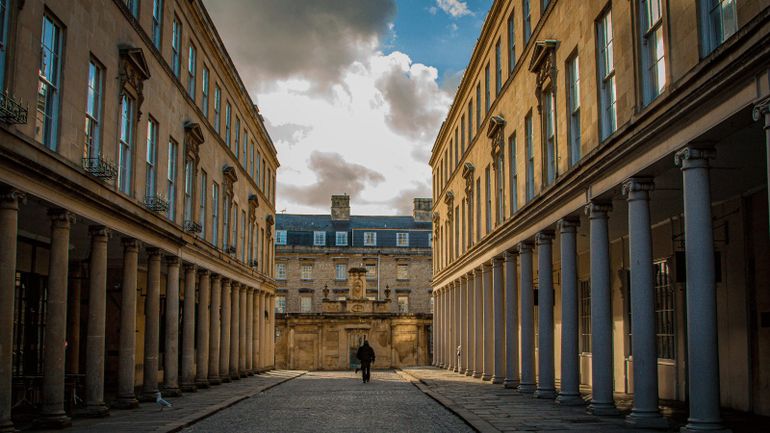 Berlin
For less than £23, per adult for a return flight, Berlin is a great destination for a half term get away with the family.
First stop, the Science Spectrum Centre. Fill yours and your children's minds with information from over 150 exhibits which immerses all of your senses in a learning environment.
Strap up for the next activity at BergWerk, where families of all ages can tackle the interactive aerial obstacle course while attached to a harness using platforms, ropes and slides to get to the end point.
After that you'll be a bit peckish, right? Well how about eating your way around the world at Markthalle Neun which is an indoor food market which has been restored and run by local residents providing tasty morsels from all continents.
Finishing on something more touristy, why not take a river boat tour on the River Spree. Journeys range from 1 hour to 2.5 hours, to a half day & full day – so you really can travel for as long as you like. Catch some of the historic landmarks in the city such as; Museum Island, the Regierungsviertel and Reichstag, the Chancellor's office and many more historic places.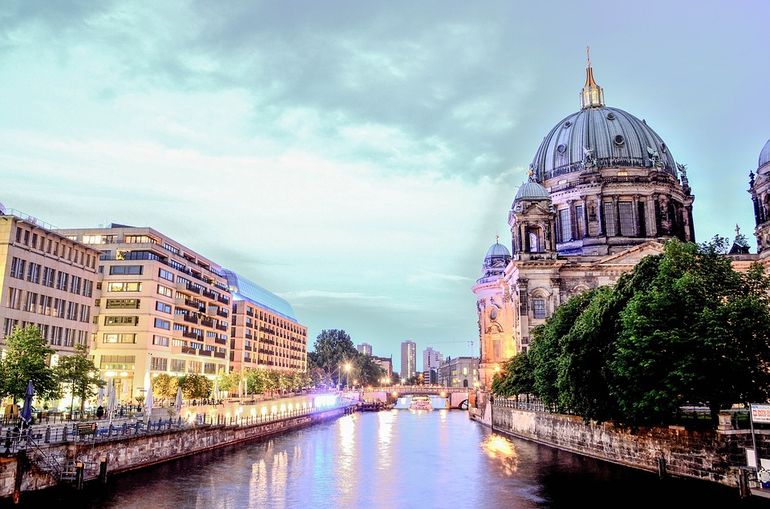 Malta
For less than £126 per adult for a return flight on Skyscanner over the half term week, Malta is one of the top picks for international destinations to visit over the October half term.
How about a PADI open water course? There are plenty available and are operated by Maltaqua. They offer a range of classroom, pool and open water diving courses for all!
The theme of sea-based activities continues with a glass bottom boat tour of the area surrounding the shores of the Ionian islands. The see-through floored boats allow you to look through the clear water before you jump into the seas – perfect for family and friends alike.
Last but most definitely not least, should you want a more active tour of Malta, look into horse riding at Golden Bay. Enjoy the amazing scenic views on the most natural and tranquil way possible.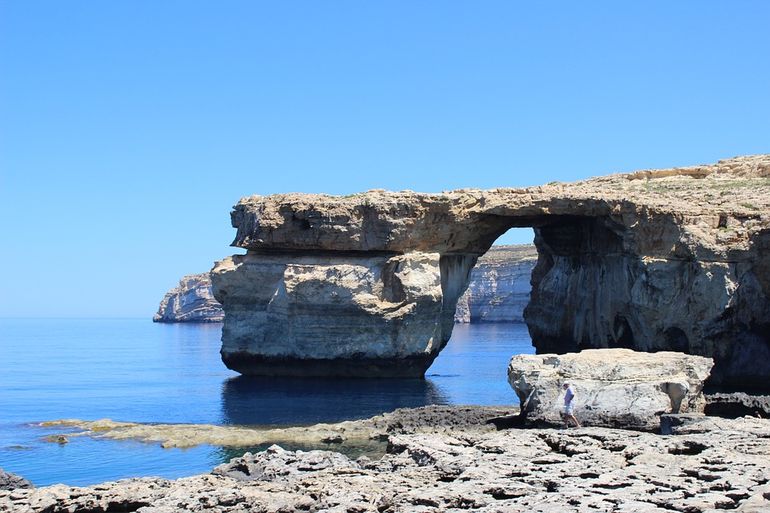 Lisbon (Portugal)
If you like the aquatic aspect of the last location then you will love this one! Lisbon's aquarium, the Oceanario Lisboa, boasts more than 8,000 sea creatures with one of Europe's largest collections.
Return flights can be obtained for less than £33, per adult for over the half term dates and the capital city is full of things to do with the family.
Make sure to travel in style while travelling around the city using the Telecabine Lisboa, a cable car which travels over the shore of the Parque das Nacoes providing panoramic views of both the water and the cityscape.
Following on from the theme of transport, the city has a very traditional fleet of trams which connects passengers across the city. Both public and tourist-tour trams can be used to get a great feel of the city while staying off your feet.
Of course if you visit Lisbon you have to go to the beach! Cascais and Estoril beaches are just 15 minutes outside of the city centre, the shorelines are studded with coves and castle-like buildings overlooking the sea. We suggest a visit to Cascais is a must, simply for the pretty beaches; they are perfect to let the kids run free whilst you take a dip in the beautiful waters.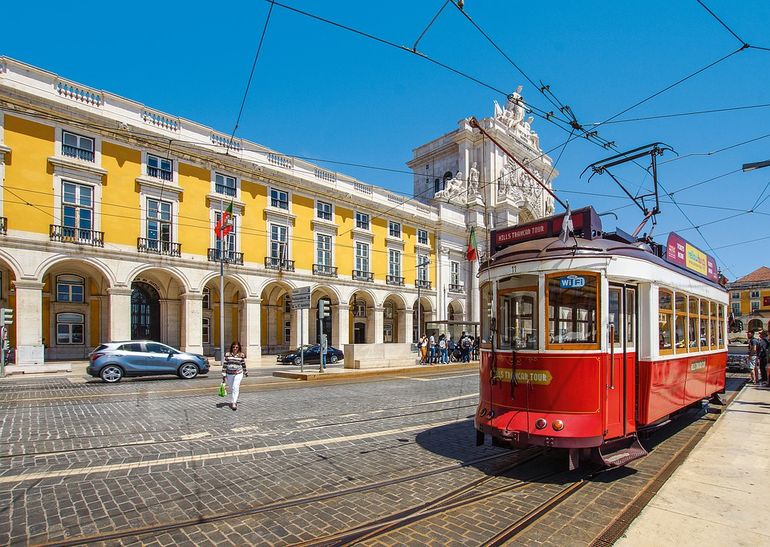 Split
Croatia, one of our sunnier destinations, is a great place to catch some rays. Flights from London airports over the half term dates can be purchased for less than £120 per adult for a return flight.
First stop, Aquapark Istralandia, one of the best water parks in Croatia! Let off some steam on the adrenaline raising rides at great speeds such as Escape Hole, Black Kamikaza and the Crazy Holes.
Staying in the water, but this time you'll keep dry, why not check out The Semi Submarine Company in Split? They provide tours on a boat and submarine hybrid which sits at water level. The hull however, where passengers are seated, is 5 feet below the surface which, through windows, provides a great view of life down in the deep blue! You can choose between day and night tours depending on your preference, but both provide a great chance to explore the species out in the Croatian water.
We'll take a guess in that if you're travelling to Croatia you'll want to catch a tan, and in that case, get yourself down to Zlatni Rat beach where you can relax on the shoreline and let the kids paddle in the sea. A heads up, Croatian shorelines are often popular with Sea Urchins, so a pair of shoes is sensible.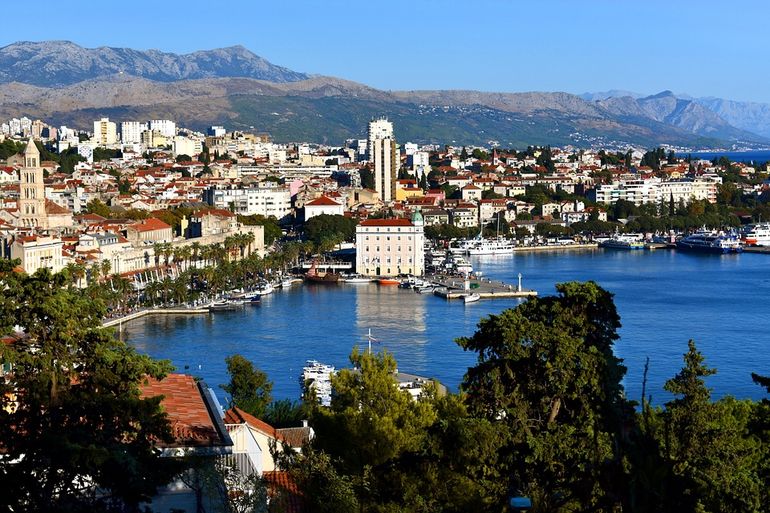 Budapest
Our final international destination, with return flights for less than £14 per adult over the half term period, is Budapest in Hungary. Hungary is a massively diverse city with lots to do for people of all ages, and definitely a hotspot for half term getaways.
The first child-friendly activity we highly suggest is Miniversum, a huge model train "mini-universe" with amazingly detailed recreations of famous landmarks from Hungary, Austria and Germany. The models are a precise 1:100 scale and while impressive in detail as individual components, together they create a world of pure imagination. Interactive buttons along the train routes allow passengers to control the direction of trains, control traffic and animate characters.
The next stop on our tour is something a bit more spooky, appropriate seeing as we are nearing Halloween, but make sure to check out the Labyrinth of Caves and cellas under Buda Castle located 16 meters underground. Travel back in time as you explore the medieval architecture while learning a bit of history. If you visit on a Sunday, children can take part in a treasure hunting activity, but remember to bring a jackets as temperatures down below can read -14 celcius!
When you fancy a bite to eat, head to the Central Market Hall, which houses food from all over the world for you to try as well as hand crafted toys…perfect for bribing the kids into trying new cuisine..!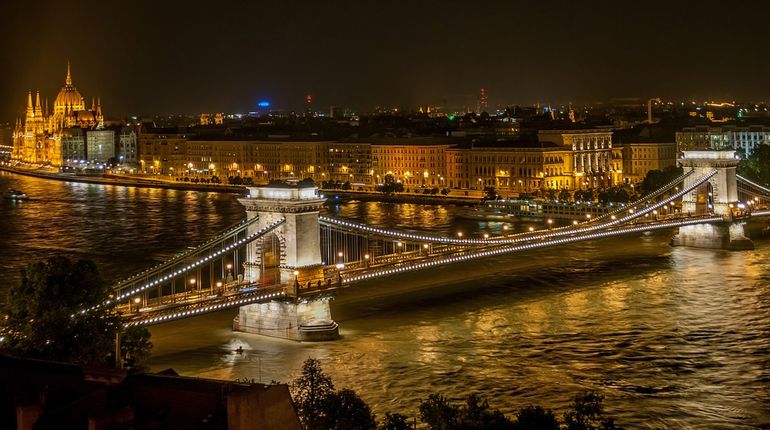 We hope the blog gave you inspiration for your October half term getaways! But if you preferred to stay more local, you can check out our staycation blog for more inspiration!