Croatia: The teen and family friendly destination
23 Sep, 2021
Luc Horncastle
No Comments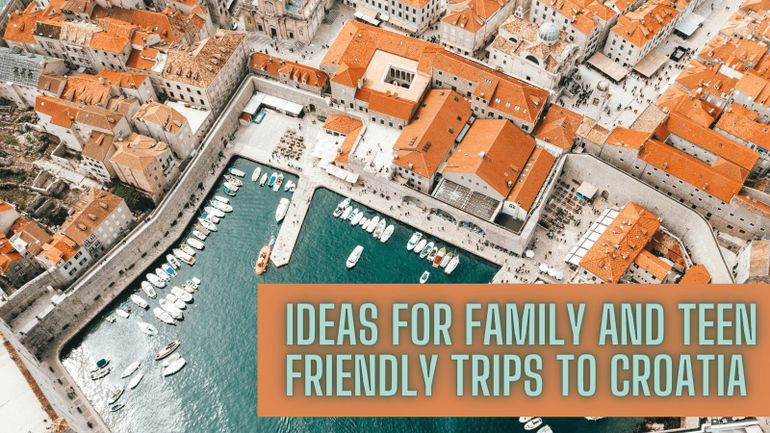 Following the success of our Zante: the unlikely family destination blog, we thought here at APS, we showcase yet another unlikely family and friend destination to holiday: Croatia! Let's dive right in and see what the beautiful country has to offer! 
Croatia, for the Teens
Music Festivals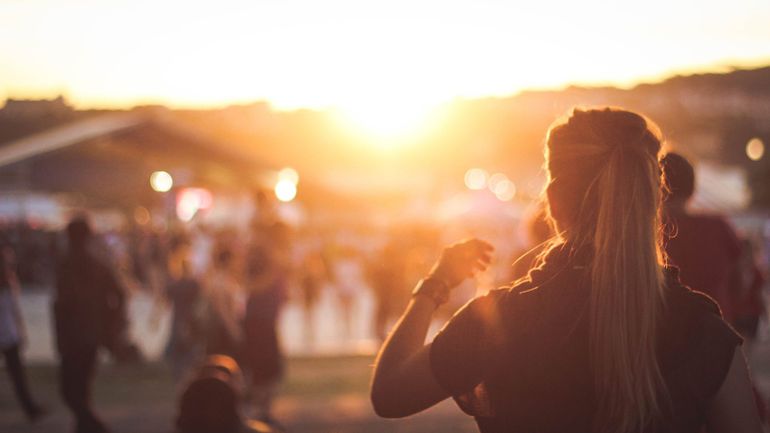 Located along the Adriatic coastline, Croatia is known for its amazing array of pebbled beaches and historically rich towns & landmarks. You may not know that in recent years, Croatia has become a popular destination for the younger generations looking for somewhere new to experience the sun, sand and more importantly, the music!
The younger generation are increasingly drawn to Croatia due to the vast number of music festivals and attractions available, and plenty of these can be found dotted around the country.
Festivals such as Ultra Europe, Outlook, Sonus, Fresh Island, Dimensions and Hideout Festival alongside many more, provide more than just a couple of opportunities to go and check out the music scene in Croatia. A range of genres from techno, house, underground electronic, hip-hop and rave/dubstep mean that a diverse selection of artists visit the Mediterranean shorelines to perform. Standout names such as; Skepta, Jamie XX, Disclosure, Wiz Khalifa, ASAP Rocky, Skrillex, Andy C, Deadmau5, Adam Beyer, Eats Everything and Damian Marley are just a few examples of music artists at the forefront of their respective genres who have performed in Croatia in the last few years. There is no excuse not to go!
If that wasn't enough of a reason to open a new tab and investigate flight prices to Croatia, then maybe the scenery may persuade you! These festivals are a far cry from the rainy, mud-infested fields of England. The majority of Croatian summer music festivals take place on either boats, in outdoor club venues (pool party-esque), on sandy beaches and even in the case of Dimensions Festival, in an abandoned 19th century fort. Combined with the weather which averages about 22 -27°C in June/July, you might want to experience it yourself!
Water Sports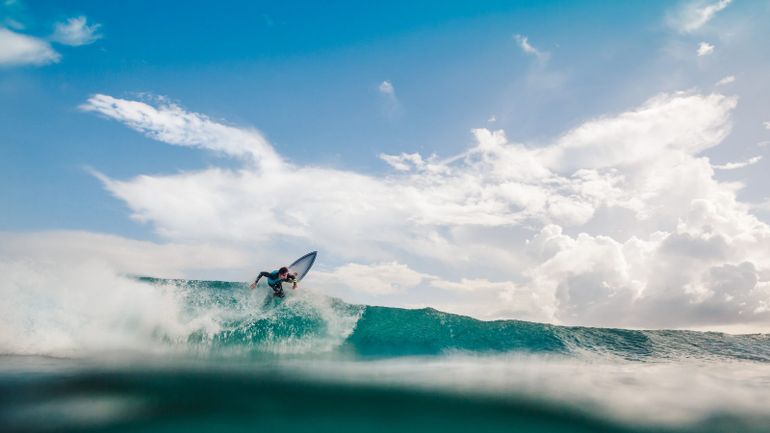 With its Adriatic midland coastline stretching across 1,777.3 kilometres, Croatia is a major player in the upcoming scene of water-sports for tourists to participate in.
Take Dubrovnik for example, known for its one of a kind, 16th century stone walls surrounding a sleepy old town. However, on the other side of those walls lies an adrenaline surging minefield of unique water sports opportunities. Activities such as water skiing, tubing or riding a speed boat with unbeatable panoramic views are just a few of the activities available for the adrenaline junkies!
A couple of hours north from Dubrovnik and a short ferry ride to the island of Brač, and you can be riding the surf in the southern city of Bol. There's something for everyone here; if you'd rather experience more of a relaxing experience, we recommend Zlatni Rat beach to rest and soak up the sun!
However, if you've come for the sports, then the coastline of Bol has some great opportunities. Tube rides, banana boats, water zorbing, paddle boats and kayaks are all readily available to entertain everyone. Taking it up a notch, you could try parasailing, attached to a parachute being pulled by a speedboat while you reach heights of 150 meters in the air!
Upcoming nightlife destinations
Pag Island
Pag Island, home to the well known Zcre beach, is a popular destination for many of the music festivals mentioned above. The island is renowned for its party areas and a great place to travel to for teenagers and young adults. Clubs and bars are full of life until the early hours of the morning, and the island is known for little sleep as it is always bustling with a warm and inviting party environment. The island offers a range of boat parties by day, as well as clubs by night. Noticeably, Noa Beach Club which features 11 bars across 1 dance floor!
Split
Croatia's second largest city is known for its more relaxed settings, but don't let that take anything away from the fact that is a great destination for party-seeking teens! Venues such as Tropic Club Ecuador, Vanilla Club and Hemingway Bar are just a few example of places to visit in the evening.
In the meantime, if you fancy a more quiet drink, bars and restaurants line the waterfront and inner cobbled streets off the Diocletian Palace. Standout venues such as Academia Ghetto Club, Bokeria Kitchen & Wine Bar and Žbirac are all examples of venues within Split that are well worth a visit. Although from personal experience you will struggle not to pass hundreds of high quality places to grab a drink within the city.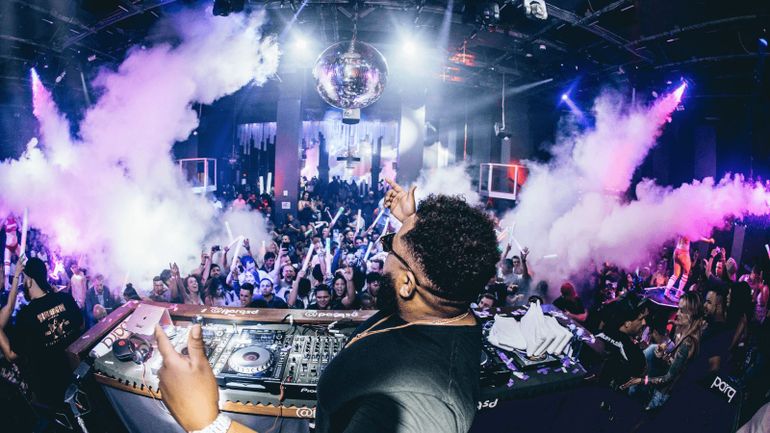 Hvar
From the months of June to September, Hvar never sleeps. Town Hvar is always bustling, and with the likes of Prince Harry having been spotted partying in one of the local clubs, it is easy to see how it holds a reputation as a great party location! The town is filled with nightclubs, bars, taverns, and local events. Carpe Diem beach, Hula Hula and Veneranda are notoriously popular locations for the younger generation to have a few drinks and enjoy the party lifestyle.
Family friendly holidays to Croatia
Dubrovnik
It's quite fitting that in a blog post showcasing destinations perfect for both family and teenage adventures alike, Dubrovnik features twice!
Nicknamed "The pearl of the Adriatic", the city situated on the southern tip of Croatia is an amazing place to visit, known for its amazing historical heritage as well as its orange rooftops, blue skies and vast defensive walls.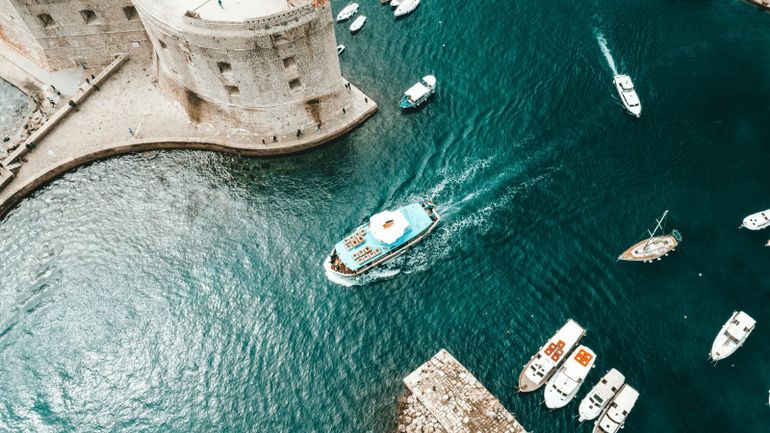 A must do is the city walls walk. As you stand on the highest parts of the walls, on one side you will see the tranquil turquoise sea surrounding the harbour, while on the other you can peer down into the depths of the town and explore all the intricacies it has to offer. An interesting historical highlight of the walls is the shelling damage caused in the 1990s, which can be seen in the terracotta, as huge holes have been blown out and then replaced in later years.  The walk overall stretches to just under 2,000 meters, and with little shade protection and high temperatures in the summer, we suggest you bring a bottle of water and sunscreen!
Some standout landmarks that you will pass on the walk include the Minceta Fortress, St John's Fortress (home to the Aquarium and Maritime Museum) and Lovrijenac Fortress.
Aside from the architecture, Dubrovnik has some great places to eat and shop! Below the walls, the cobbled square and streets are crammed with amazing places to dine. Some highly recommended restaurants include Proto, Orsan, Kopun and Buffet Škola, serving up some great traditional Croatian cuisine!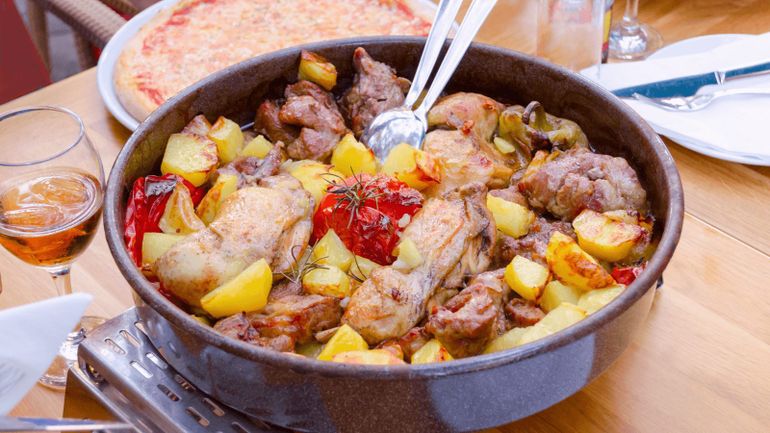 It would be a huge shame to not mention at least some of the many shopping outlets available in Dubrovnik. Inside the walls of the city, you can mainly find market stalls showcasing touristic style ornaments, good quality food and hand crafted jewellery. For example, a daily market on Gunduličeva Poljana provides a great opportunity to find some fresh fruit and veg, unique Croatian souvenirs and even gold and silver accessories.
About 10 minutes outside of the city you'll find the larger shopping centres. Complexes such as DOC, Pemo, Tommy, Mercante and Downtown host a range of stores such as Adidas, Levi's and Reebok as well as much more, all of which can be be found in the business area of Gruž.
Split
No trip to Split would be complete without a visit to the Diocletian Palace. Stretching to around 30,000 square meters, the Roman fortress ruins that lay in the heart of the city have been converted into individual shops, cafes, restaurants and apartments. Smaller areas such as Peristyle Square and Cathedral of St.Duje are examples of some other great historical landmarks to see in the city of Split. Of course, like most Croatian cities, Split too has great eating and shopping opportunities with a little something for everyone!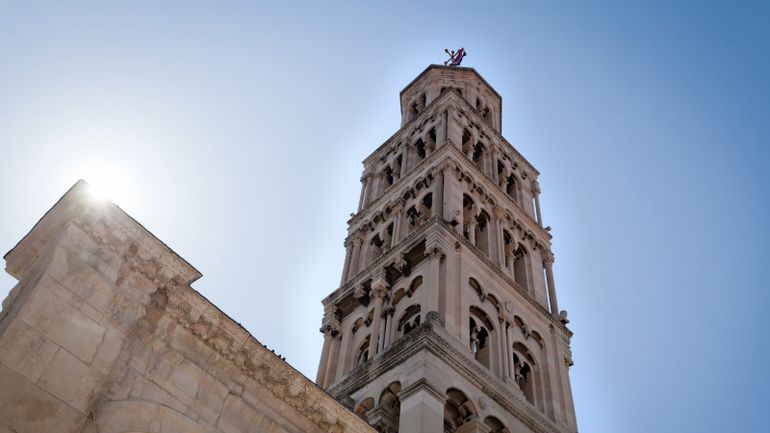 The Cetina Valley is another must see destination within Split for any family travelling through. The limestone cliffs of the valley pave the way for tourists to explore the amazing gorge, while the surf of the white water rapids leads to the sea. The Cetina River provides opportunities for tourists to try their hand at white water rafting, while the cliffs offer a chance for rock climbing. There is even an opportunity to finish your adventures with a meal at the restaurant, Kaštil Slanica, 4 km away from Omiš and the sea.
A great way to spend your evenings in Split would be to visit The Riva. Backing onto the south side of the Diocletian Palace, The Riva, which is the name given to the walkway along the sea, is a relaxed way to wind down at the end of a day of sightseeing. Our best suggestion is to take the family for a drink along the promenade and enjoy the views of the harbour while brushing up on your people watching skills!
Even though we have mentioned The Riva for the evening, it's a great place to catch breakfast or lunch and even an afternoon coffee, with a rich selection of bars, restaurants and cafes lining the walkway. If you come at the right time, the seafront is also home to a number of carnivals, such as Split Carnival which brings excitement and festival spirit to the city.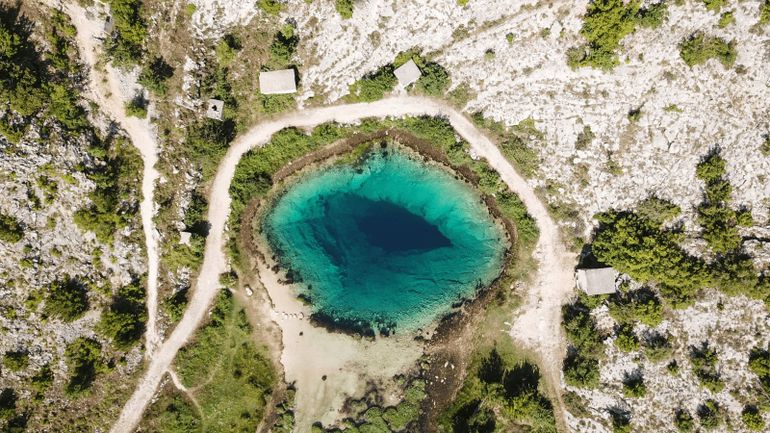 Zagreb
Our last recommendation for cities to visit with your family is Zagreb. No trip would be complete without visiting the capital city, and although Zagreb doesn't have a shoreline to boast, it makes up with its regular entertainment, shopping and eating opportunities; like any major European city should!
If you like art, make sure you visit Zagreb's Gallery of Modern Art (Moderna Galerija) in Donji Grad. The building, constructed in 1882, houses many 19th and 20th century pieces of fine artwork from some important names, Ivan Meštrović, Mirko Racki, and F Bilak just to name a few. With entry prices from just 51.29kn / £5.88, you'd be mad to miss out!
Maksimir Park & Zoo,  the oldest one in Southeast Europe, is another great opportunity for families to explore the city's local attractions. Only 10 minutes from the town square, the zoo is filled with a variety of animals such as lions, wolves, snakes, camels, crocodiles, seals, hippopotamuses and many more. Feeding times are posted at the zoo, so make sure to check upon your arrival so you can witness the feeding frenzies!
It's important to remember that not all of the 2,000 species residing at the zoo do so in cages…Some domestic animals are free to walk amongst visitors, so keep your wits about you!
A final must see in the city of Zagreb is the Dolac Market. Located just off the trg bana jelačića square, the market hosts a huge variety of fruit, vegetables, cheeses, meats and breads native to Croatia. Not only are the stalls full of colour from the products, it's also canopied by coloured umbrellas, making it hard to miss. Oh, and it's also very affordable so you can be sure to take a piece of Croatia home with you.
The market also has a street-level indoor area which hosts a variety of fresh pasta, bread and meat vendors all selling fresh produce. On your way out remember to visit the Splavnica; a miniature flower market!
It's safe to say that Croatia gets our vote for both teens and family friendly holidays to Croatia! It really has something for everyone, and combined with its beautiful weather and beaches, you can't help but be intrigued to see it for yourself.