The perfect post exam getaways to keep you motivated!
20 Jul, 2021
Franki Napolitano
1 Comment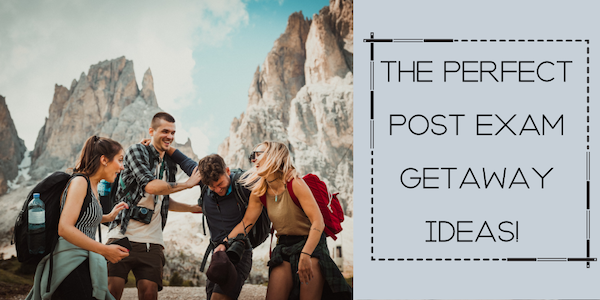 A post exam holiday has become somewhat of a rite of passage for many youngsters, and it's certainly a trend that isn't going anywhere soon!
From dancing until the sun rises in one of Ibiza's biggest nightclubs, to taking an awakening and cultural, totes amazing Gap Year across Burma, it seems every want, need and short lived passion has been covered.
So, what else is there to start planning for instead? You want a nice break away, but fancy something a bit different – well we might just have what you're looking for…
Interrailing
Want unlimited travel across 30 European countries? Not averse to hostels, sleeping on trains or camping? Interrailing may just be your ticket. A choice of 5 different packages gives you the use of hundreds of European trains; whether you want to spend a week visiting every nook and cranny of Italy, or spend 30 days on a jaunt across Eastern Europe, exploring the hidden gems of places such as Montenegro, Serbia and Croatia.
It'll take some planning to fit in all the activities you want to do, especially if you're country hopping, but it's one of the cheapest and quickest ways to get in as many countries as possible! With Prague's stunning architecture, Europe's largest underground glacier in Transylvania, Swiss chocolate factories, Italian operas and Bulgaria's night life to cram in, you may have your work cut out!
Stay Safe! Take cable ties to secure your bag to the train if you're planning on a nap*, keep money in a wallet close to your body and make sure you have correct paperwork with you as you will be crossing borders!
*Warning – you will need to pay extra if you wish to sleep overnight and require a bunk! Costs are variable, so may be best to stick to hostels / 1-2* hotels!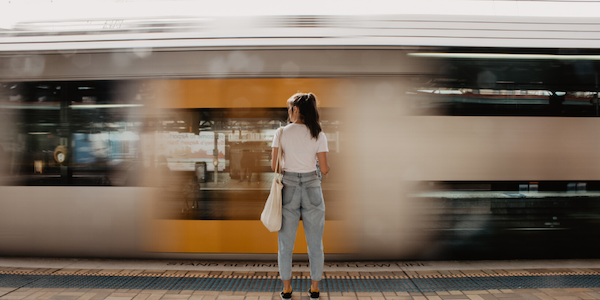 Teach English as a Foreign Language (TEFL)
Ok so this one requires at least some online training and certification, but is a great way to utilise the skills you already have, travel to some wonderful places and give something back! Whether you choose to volunteer at a nursery abroad for a few weeks, or have big plans to teach full time, this is a great place to start!
Teaching abroad is a great way to visit Thailand, Vietnam, China and the like, and you can even opt to go as part of a paid internship. There are plenty of companies that offer different packages – and the price often includes the cost of your qualification! With options ranging from weekly to yearly contracts, it's the perfect opportunity to live another culture and maybe even lead you onto an exciting career.
Stay Safe! There are many things to consider before you embark on such an adventure, but the main things to remember are to; Research the area you'll be teaching in, including crime rates and how close you are to your Embassy. Learn from the locals, i.e. other teachers, about customs and etiquette and if you venture out, stick with them; you'll be classed as a foreigner anyway and a confused foreigner is an easy target for a pickpocket! For further tips on how to blend in, why not take a look at our Social Etiquette Abroad blog, which is full of tips on how to make friends with the locals, avoid causing offence and what hand gestures are considered rude!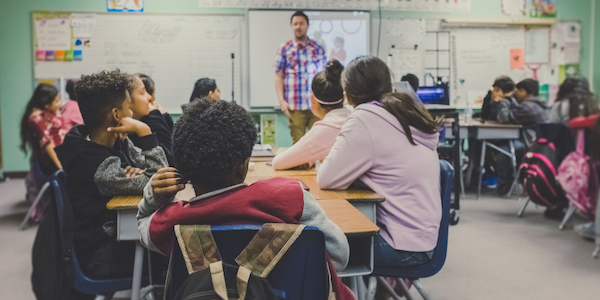 The Yacht Week
Ok, so this one is maybe if you have some extra savings and like a bit of luxury! You and your friends can hire a yacht or catamaran for the week and sail around the likes of Croatia, Italy, Thailand and the British Virgin Islands. Don't worry, you needn't be an experienced skipper, you can opt to have one aboard with you, as well as a hostess who will cook your meals, clean the yacht and generally make your experience all the more pleasant.
You'll spend your days sailing the coastlines, stopping off to be dazzled by bejewelled lagoons, exploring hidden caves and generally living the life of a millionaire for a week! If you opt to go to shore in the evenings, you can take advantage of the local restaurants and nightlife in whichever country you're sailing around, safe in the knowledge you have a bed to go back to somewhere safe!
Stay Safe! Sailing can be quite dangerous, even for the likes of Jack Sparrow (as you probably know), so always listen to the safety advice given and know how to properly use the lifejackets and dinghies should you need to use them.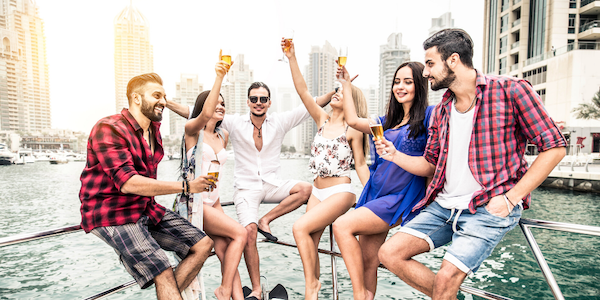 Greek Island hopping
Did you know that there are over 270 inhabited Greek Islands waiting to be explored? Offering everything from amazing nightlife, sensational architecture and world class beaches adorned by sparkling waters, just a hop from one island to the next can feel like you're in another world. For those big nights out, with cheap drinks, accommodation and beach parties, you'll want to head to the likes of Kos, Zante and Mykonos, where getting in as the sun rises and spending the day snoozing poolside is the norm.
If you prefer a more chilled pace, why not try Rhodes, Delos and Paros. Sample local delicacies, visit world renowned Blue Flag beaches on the Kefalonian coast or why not work off some of those Greek treats by hiking from Fira to Oia in Santorini? Why not add some variety to your planned trip by visiting an island that you wouldn't normally think to? You may be pleasantly surprised!
Stay Safe! As with any trip, planning is important! What's more important is letting people know where you plan to go, especially if  you feel a little spontaneous! Make sure you leave your flight and accommodation details with someone back home, and be in regular contact with them about your hopping plans.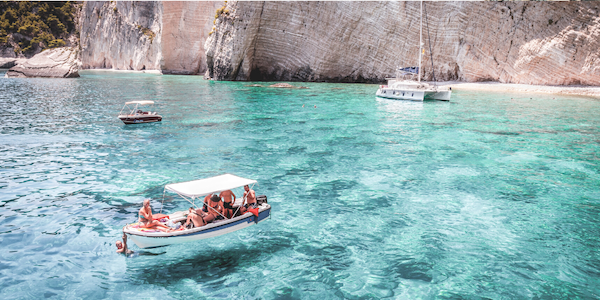 What the Airport Parking Shop Team did…
We had quite a mixed time it seems! Between 5 of us, our post exam holiday celebrations took us to Malia, Zante, Torrox, Marbella and Portugal, for a mixture of culture, alcohol, banana boating, stunning walks and learning the local lingo.
My post exam holiday was a week in Zante with 3 girlfriends and it was great fun! Days filled by sipping cocktails and eating ice cream by the pool, nights spent dancing and singing our hearts out at beach parties and mega clubs, eating massive slices of pizza on our walks home and experiencing the longest heatwave ever – it didn't dip below 38'c all week! Hard to believe that was over 7 years ago now…. Here we are rocking those T-shirts everyone had made! Do people still do that?!
Have you got a great photo from your post exam holiday? We'd love to see them!