Test your knowledge with our Longest Airport Names in the World Quiz
20 Jul, 2021
Alice Fowler
1 Comment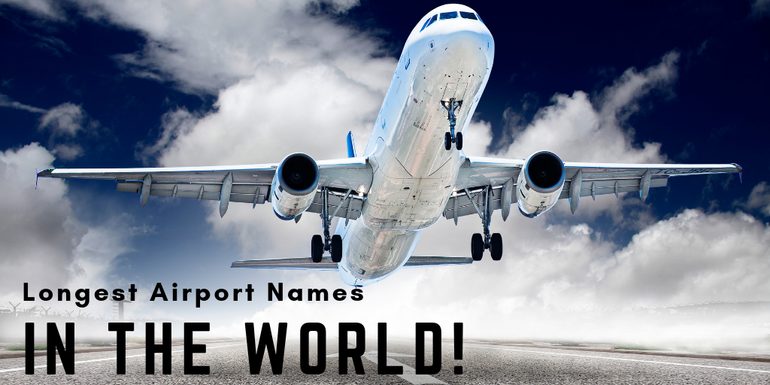 Airports have some pretty ridiculous names, including naming them after a city they are over an hour away from (London Southend Airport amongst many!), and some that do encourage a chuckle (Moron Airport?), but did you know about these airports with the longest names? We've got the top 5  longest airport names according to World Airport Codes for your enjoyment, and just to add to your excitement there's a fun quiz to take at the end!
What are the longest airport names in the world?
1. Emergency Children's Surgery and Traumatology Research Institute Helipad
So it's a helipad but we'll let this one off for its long name given the importance of it! This one is located in Moscow, Russia
It was opened in 2003 and it's located on the roof of a seven-floor storey building.
In some serious cases, doctors have had to carry out their initial examination at the entrance or at the helipad itself before transferring them to a special room.
2. Pemex Southern Region Administrative Technical Center Helipad
This one is in, Villahermosa, Mexico and again another helipad!
3. Sheikh Sultan Bin Khalifa bin Zayed Al Nahyan palace Complex
Only an airport in Dubai could have a name this fancy!
4. Guarulhos – Governador André Franco Montoro International
It is a Brazillian airport and is locally known as Cumbica Airport.
This one is in, Villahermosa, Mexico and again another helipad!
Since 2001, it was named André Franco Montoro after São Paulo state's former governor.
It's the second busiest airport in Latin America, after Mexico City International Airport.
5. Gwinnett Community Hospital D/B/A Eastside Medical Center
This is again a heliport and it is located in Snellville, Georgia.
The Eastside Medical Center has been leading the way in healthcare for more than 39 years.
The hospital provides healthcare in various fields such as neurosciences, oncology, robotic surgery and rehabilitation to name a few.
6. Providence Regional Medical Center Everett Pacific Campus

This one is in the Everett region, United States, and it's another heliport!
The hospital provides a range of facilities, regalness of your whatever your condition is. Be it delivering a baby or you need surgery, they promise to help you out.
Their main mission is giving back to the community and helping the ones in need by reaching out to them.
7. Fernandópolis – Coronel Aviador Carlos Orleans Guimarães

Again, another Brazillian one! This one is located in São Paulo's state.
8. Úvn/Central Military Hospital Střešovice -Pavilion Ch 2

You'll find this one located in Prague, Czech Republic and it's another heliport!
The hospital is a training and educational medical centre of the Army of the Czech Republic.
It provides training to people ranging from members of the Czech Army to war veterans.
9. Patuxent River Naval Air Station/Trapnell Field Aiport

This is situated in St. Mary's County, Maryland.
As the name suggests, it is a naval air station and it serves as the headquarters to Naval Air Systems Command, the U.S Naval Test Pilot School and the Atlantic Test Range.
It was commissioned on April 1, 1943, and was used for both World War 1 and the Cold War.
10. Santuário Nacional de Nossa Senhora da Conceição Apare

This is situated in Aparecida, Brazil and it's a heliport! Long names are clearly very popular with Heliports!
So now you're all clued up on the longest airport trivia, take our quiz to test your knowledge about airports across the world! You'd think we'd get 10/10 here at Airport Parking Shop but a couple stumped us!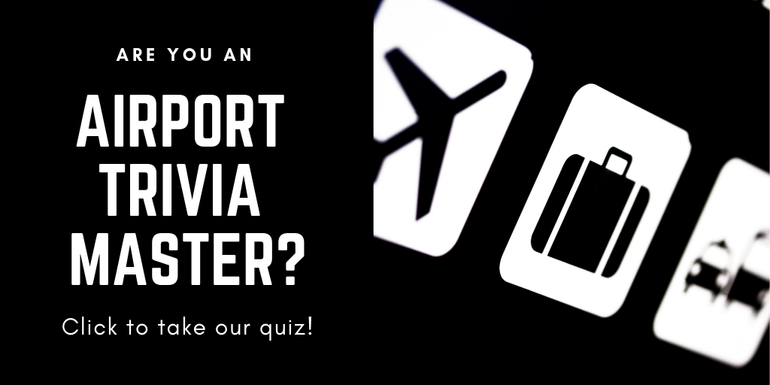 For other fun activities, check out our other fun quizzes or trivia blogs!