How to beat claustrophobia on a plane
17 Nov, 2021
Clare Leedale
1 Comment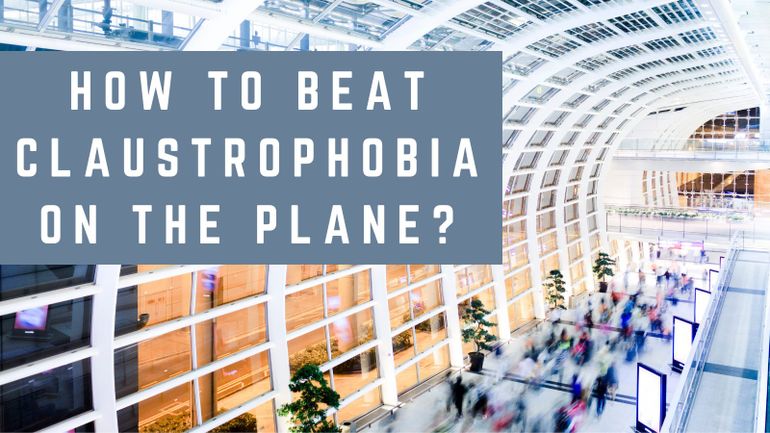 Claustrophobia affects tens of thousands of people in the UK alone. It can cause many problems within your life, especially when it comes to flying. With this in mind, and our focus on highlighting Mental Health and Travel, we thought it would be interesting to explore this and ask people who struggle with claustrophobia on a plane.
What is Claustrophobia?
Claustrophobia is the of being enclosed or shut in a small space and not being able to get out. Sufferers are often looking for the nearest exit and will sometimes avoid busy and crowded places. This feeling can grow from a past experience and can affect people's lives daily for many years. Sufferers can experience claustrophobia in cubicles, small rooms and crowds and often these feelings are increased when on a plane.
*sits here awkwardly having only ever over flown out of London City* 😶

Small plane airport so two seats each side = less claustrophobia??

— Thomas Webb (@notthatTomWebb) June 1, 2018
Having a fear of flying and having claustrophobia are two different things which are often confused. A fear of flying is being scared of the plane crashing resulting in injury or death. A claustrophobe isn't necessarily worried about this – they are more anxious that the doors won't open at the end of the flight or the exits will be blocked with slow moving passengers.
What is it like having claustrophobia?
We wanted to find out more information about this difficult-to-understand disorder. We spoke to one woman who has suffered with claustrophobia since she was a young girl. She told us she had previously avoided flying to ensure she wouldn't feel uncomfortable.
"I was made to feel anxious on a bus when I was at school. I pressed the 'stop' button twice instead of once. The bus driver wouldn't open the doors to let me off the bus as I had annoyed him in doing so. I think that was the start of my fears."
She explains how before embarking on a plane journey, she will panic "three times a day" for up to a week before the flight about being shut or trapped in the plane. She says she often has nightmares and wakes up thinking about the situation.
Click the image below to find out more information on just some of the Nervous Flyer courses there are available near you, run by easyJet, BA and Virgin. They may not be about claustrophobia specifically, but you may find one useful!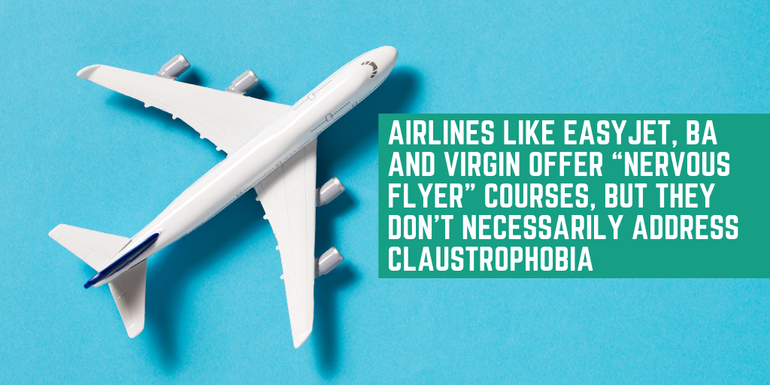 Can the airport be doing more to provide these passengers with extra reassurance? Whilst airlines EasyJet, Virgin and British Airways offer fear of flying courses, we noticed that most airports don't provide anything to help with the situation of being in the airport.
Our interviewee told us "I think if the airport staff are supportive, the flying seems easier and I feel more comfortable waiting for my flight." She praised airline FlyBe for providing her with "everything she needs" in the previous years she has flown with them. Whilst she understands that nothing could take the fear away, she feels that the friendly staff and cabin crew they have working for them "go out of their way" to make her feel as comfortable as possible.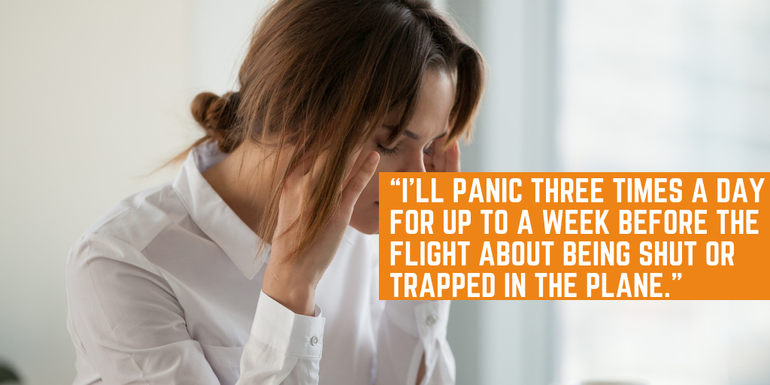 Our Top Tips for beating Claustrophobia on a airport
If you do suffer from claustrophobia and are planning a flight, here are a few of our ideas on how to make the journey a little more comfortable!
Visit your GP: Once you've booked your flights, it might be a good idea to book in with your doctor to discuss your concerns. They may be able to recommend an over the counter aid such as Kalms to help reduce your anxiety, or maybe even some prescription if your claustrophobia is particularly bad.
Research your route and airline: Flying somewhere long haul? Try and opt for a direct flight and avoid stopovers and changes. This will reduce the amount of time you need to disembark and get on another plane for one trip. Researching your airline will also mean you'll know if you can prebook seats and how much they are in advance. This is the perfect way to ensure you can sit with the people you want to and be close to exits if you prefer. You may even get extra legroom!
Book a lounge: Check the airport you are flying from and see if you can book some time in a lounge in advance. These are usually much calmer and quieter areas which aren't so crowded.
Priority Boarding: This can usually be added when you buy your tickets online or on the phone. It is often very cheap and ensures that you can be amongst the first to board the plane. This gives you some time to get settled without being jostled in the aisle.
FastTrack Security: Offered at various airports for a small fee and can also be part of parking packages, so it would be worth checking in advance. You can book this from as little as £3 in some airports, so it really can be worth the small cost!
On the plane: Be sure to pack plenty of distractions! Things like your favourite snacks, a book or even downloading a few films or tv box sets to your phone or tablet are good ways to keep your mind off the fact you're on a plane..!
How do you deal with claustrophobia when flying?
Sitting in the airport awaiting my first plane in 6 years since I've suffered with severe panic and anxiety in relation to my claustrophobia. Big step being taken today, but I won't pretend I'm not scared. It's okay to be scared, just keep up with the little victories 🙂

— Jess Wallace (@jesswallaceuk) December 7, 2018
Claustrophobia often comes in partnership with another fear – the fear of the unknown. Unless you travel regularly, flying can be a scary concept as it's an unfamiliar environment. Whilst some businessmen and women can arrive for a flight an hour before they are due to take off and feel relaxed, other passengers may show up three hours prior to their flight taking off and feel panicked.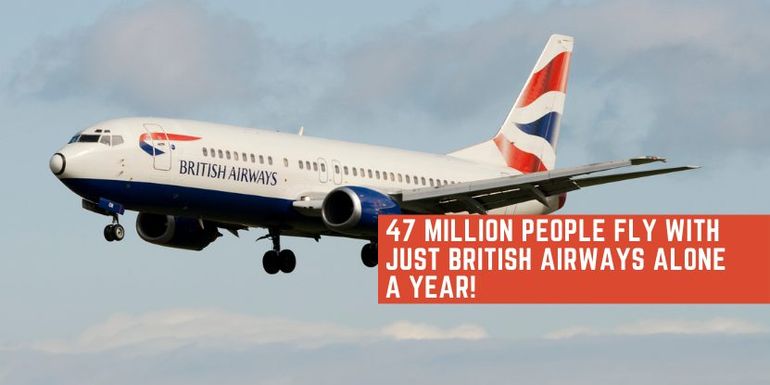 Do your stress levels increase at an airport? A few sources on euroga.org have expressed how they will "sleep worse than usual" the night before a flight. It would seem it is completely normal to feel an increased sense of panic before or during your airport experience.
Claustrophobia is not fun to have at the airport during the holidays. 😳

— ᴚǝɯɐᴚq ʎןıɐɥ (@bramerhaily) January 5, 2016
Does everyone experience Claustrophobia on a plane?
Here at Airport Parking Shop, we completed a quick survey to see how people feel the day before a flight. A few members of staff explained how they are worried about getting to the airport on time, their onwards journey or remembering to pack everything they need. Others said they didn't have a problem with flying and found it an easy process. However, the overall reaction was even a small worry seems bigger when you are going on a plane, which, when you think that on average 47 million people fly with just British Airways a year, probably implies that most people at the airport are worrying just as much!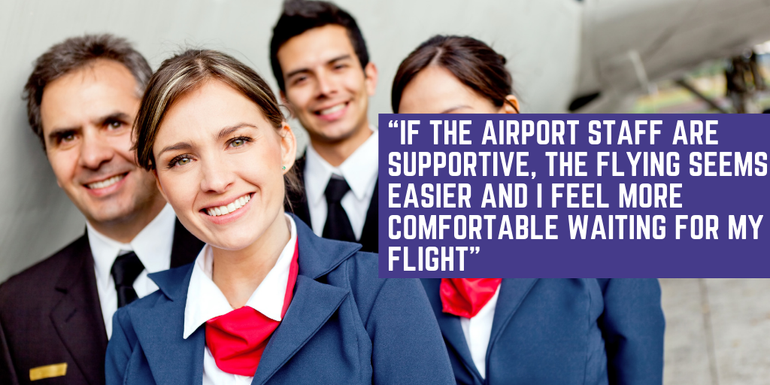 What we want to know is, has the service improved as the use of planes has become more popular? "I didn't go on a plane before I was 17 and I hated it when I did. The fact that you can now book a seat on the plane has made the experience better for me. This means I can be right at the front which works for me because I can be the last one on the plane and the first one to leave – it makes a massive difference," explained our interviewee.
"Although it would seem airports have improved their services, I would love to know whether the airport will become a completely easy and relaxed environment in the coming decades. I suppose, we'll have to wait and see!"
Claustrophobia is just one of the hidden conditions that people travel with. Check out our piece on Mental Health and travelling to delve deeper into what it's like to travel with mental health conditions.