Top Destinations for an Autumn Break
20 Jul, 2021
Franki Napolitano
No Comments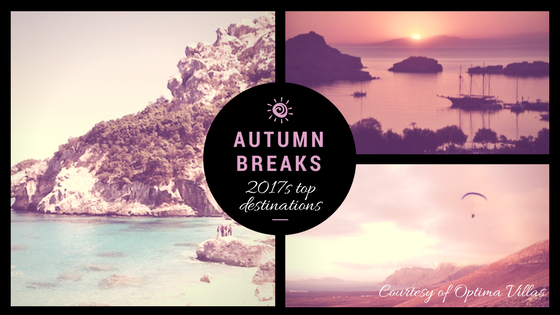 We've now got that lull between the end of the summer and Christmas; what do we do with ourselves? We feel cheated out of summer here in the UK so aren't quite ready for the autumnal nights in the lead up to Christmas. So what shall we do? Did someone say Autumn break?! 
Maybe we could head off in search of some Autumnal sun…  
Need some convincing? We teamed up with Tom from Optima Villas to bring you his pick of the best Autumn break destinations for 2017;  now can we tempt you?!
"As the leaves turn crisp and the air grows cold, it certainly feels like autumn has arrived here in the UK. But just because the weather is changing, it doesn't mean your quest for adventure has to be put on hold. Whether you're setting off to a Spanish island or venturing to the Far East, there are plenty of places to help you escape the chilly British weather.
In today's post, we'll be taking you around some of our favourites – giving you all the inspiration you need to plan an
autumnal adventure abroad.
Sardinia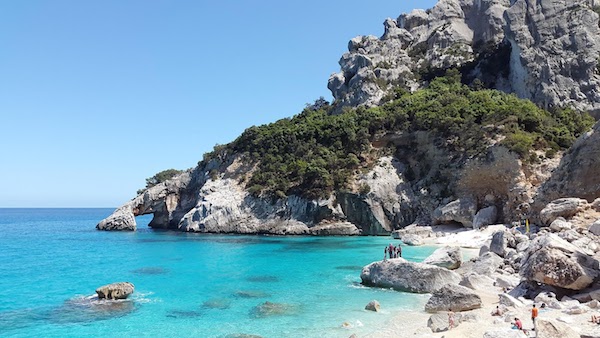 If you dream of turquoise waters, white sandy beaches and beautiful Italian towns, Sardinia might just be the place for you. Sitting quietly in the western Mediterranean, this small island sees a huge number of both Italian and international visitors during the busy summer months. Come September though, the tourists have mostly departed and the island returns to its charming, peaceful glory – which gives you the chance to visit the most beautiful spots without having to tackle the crowds.
We'd recommend renting a car while you're out there, as public transport on Sardinia is limited outside of the holiday season. Whether you visit the impressive Cattedrale di Santa Maria in Alghero or relax on the heavenly sands of the Sinis Peninsula, there are plenty of reasons to visit here – and there's no better time than autumn.
In terms of accommodation, we'd recommend a stay in the charming Villa Las Tronas Hotel & Spa, which offers great food and even better views out to sea.
Lanzarote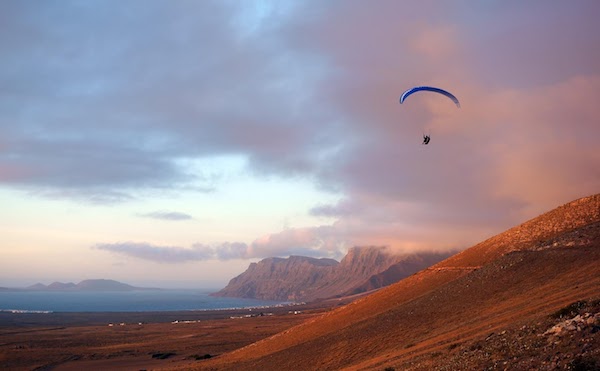 Situated off the western coast of Morocco, the Canary Islands are scattered gracefully across the Atlantic Ocean and boast year-round sunshine, Spanish flair and friendly locals. Away from the tourist hotspots of Gran Canaria and Tenerife, Lanzarote is truly the jewel in this popular archipelago's crown. From the breathtaking volcanic landscapes of Timanfaya National Park to the iconic architecture designed by local legend César Manrique, there's something for every visitor to this northwestern island.
Whether you're exploring its impressive natural beauty or relaxing poolside with a glass of sangria, we'd recommend staying in a home-from-home villa on Lanzarote to make your time here truly unforgettable.
Rhodes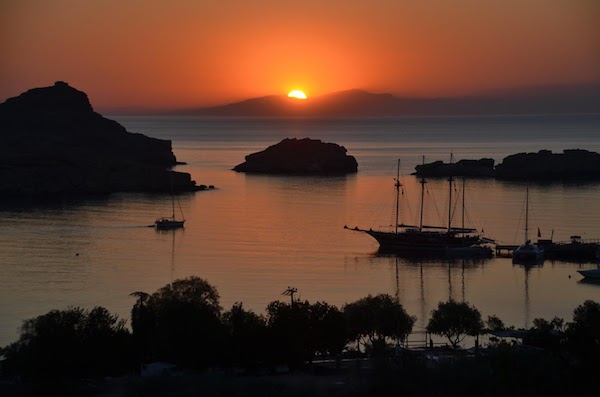 With an average of 300 days of sunshine a year, Rhodes is a top pick for Brits looking to extend the summer spirit into autumn. Boasting historical sites in abundance, the cobbled streets of Old Town offer a glimpse into the ancient civilisations that once resided here – but that's not the only thing luring visitors. A pleasant atmosphere, typically Mediterranean coastline and adrenaline-induced water sports all draw crowds to the island. However, post-September you can enjoy a much calmer experience as the summer crowds dissipate.
We'd recommend soaking up the sights and staying in Rhodes town, before venturing further afield to discover just how much more this Greek island offers.
Japan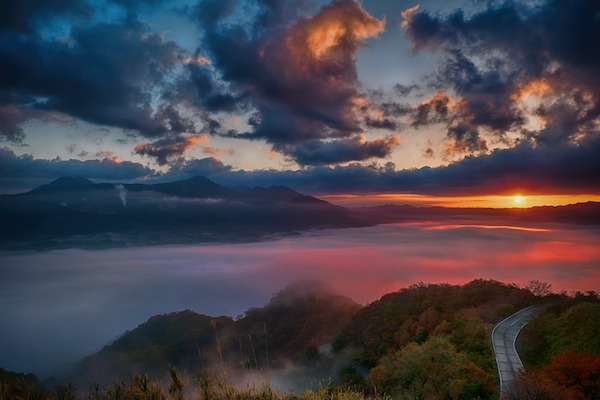 It's no coincidence that Japan is on many travellers' bucket lists. From the spring blossoms of Shinjuku Gyoen, Tokyo, to the fiery autumnal canopy of Fuji Five Lakes, this island nation is brimming with natural beauty in abundance and an iconically rich culture. And though the legendary spring blossom attracts worldwide attention to Japan every year, visitors coming here in autumn will be treated to a sea of crimson that's found almost nowhere else.
We'd recommend staying in the 'City of Ten Thousand Temples', Kyoto, where you can enjoy classical Japanese architecture and world-famous cuisine before you take to the gorgeous countryside to find your own slice of raw Japanese culture.
Patagonia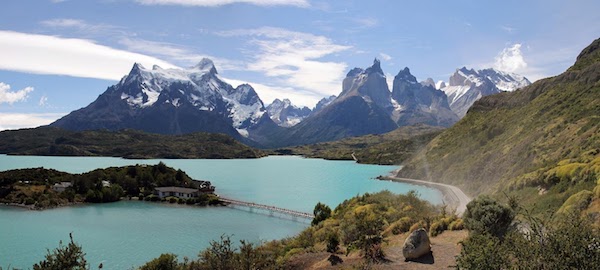 A destination awash with mystery, Patagonia is one for the adventurers out there. From mountain trekking to paragliding, there are activities aplenty here – and with Patagonia's spring season beginning in October, you can see the region's most brilliant blooms while you're there. Whether you're a photography fanatic looking for your first penguin snap or simply addicted to the great outdoors, a visit to Patagonia will leave you wanting to return time and time again.
For an adventure of a lifetime, we'd recommend staying in the comfortable Hotel Nogueira, Punta Arenas, which you can use as a base to explore the surrounding wilderness. You can even arrange trips to Antarctica from here – if you're feeling particularly daring.
Now, time to book that break?
From mountain climbers to history lovers and beach addicts, there's a destination for every type of holidaymaker this autumn – and with the summer crowds starting to dwindle, now's the perfect time to make the most of these remarkable spots."
Ok, so have we convinced you yet?! Last minute bookings can sometimes mean you can pick up some great deals on your flights and accommodation; it doesn't hurt to look, does it!?
Thanks again to Tom for this piece, it's certainly got some of us contemplating a mini break this Autumn..!