Airport Parking for People with Disabilities & Special Needs
27 Jun, 2014
Jurga Sefton
4 Comments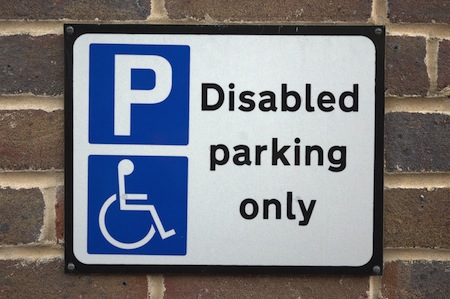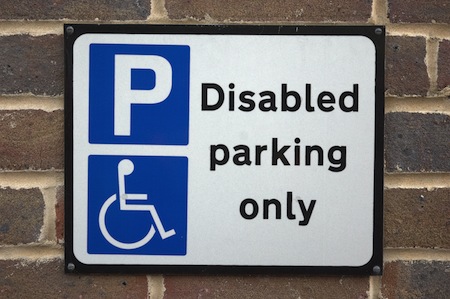 Coping with the hassle of airports is always stressful, but spare a thought for the millions of travellers with disabilities and special needs who find the whole experience even more of a headache.
Airports and airlines have become increasingly clued-up with regards to helping once you are in the terminal, but what about parking? Will there be anyone to help, and what needs to be done ahead of arrival to make sure it all works smoothly?
A few points apply to all airports:
– With security high at airports, the normal Blue Badge system does not apply on the roads around them and if you fall foul of the rules you can expect to be towed away and have a hefty fine imposed for recovery of the vehicle.
– If you want to park in a Blue Badge space but also need to take your badge abroad with you, this is normally possible by contacting the operator before you leave the car park so that they can see your badge.
– If you are unable to reach the payment machine, there should be an assistance button to press for help.
– Parking charges normally apply, although, at Gatwick for instance, you will only pay standard rate even although the Blue Badge spaces in the short-term car park are in the Premium area.
– Meet and Greet car parking can be the best bet for people with disabilities or special needs.  Purple Parking automatically upgrades all Blue Badge holders to their Meet and Greet service at no extra cost.
– If you have an unusual special need, have a look on online forums for advice. The chances are that someone else will have had experience and be willing to offer tips and advice.
– It goes without saying that you should always allow plenty of time for your transfer from the car park to the terminal.
London Heathrow
Blue Badge spaces are available in the short-term car park close to terminal access routes. Help points are situated near these spaces, and assistance is free. If you require a wheelchair or are in your own, use the green telephone to call for assistance, whether you require help with luggage or having the wheelchair pushed.
If you don't want to splash out on the short-term car parks, there are also Blue Badge spaces in long-term car parks close to the bus stops, but it is worth phoning ahead to make specific arrangements for assistance with the individual operators.
Gatwick
As with Heathrow, there are plenty of Blue Badge spaces in short-term car parks, but perhaps of more interest to those flying off on holiday are the spaces in the long-term car parks, all of which are easily accessible and close to the bus stops.
If you have parked in the long-term car park but want to pick up a disabled companion from the short-term car park (thus avoiding the hassle of them getting on and off the transfer bus), ask the staff at the long-term car park to arrange this.
Stansted
Blue Badge spaces and full assistance are available in the short-term car park and also in Zone Q of the long-term car park. The bus stop is close by and has a ramp for wheelchair passengers. If you press the help button and inform the operator that you have a wheelchair, they will dispatch a vehicle as soon as possible. Mobility scooters can also be accommodated on the transfer buses although passengers will be required to switch into a normal seat on the bus.
Birmingham
There are plenty of Blue Badge spaces at both short-term and long-term car parks with help points located nearby should you require assistance with luggage or having your wheelchair pushed. Birmingham Airport uses OCS Ltd to provide help for people with disabilities or special needs, and they should be contacted with any specific queries before you fly.
Manchester
Blue Badge spaces are situated in all car parks at Manchester airport. Should you require assistance there are help buttons at all barriers and at the pay machines.