Our top 10 Christmas stunts pulled by airports
28 Jan, 2019
Alice Fowler
No Comments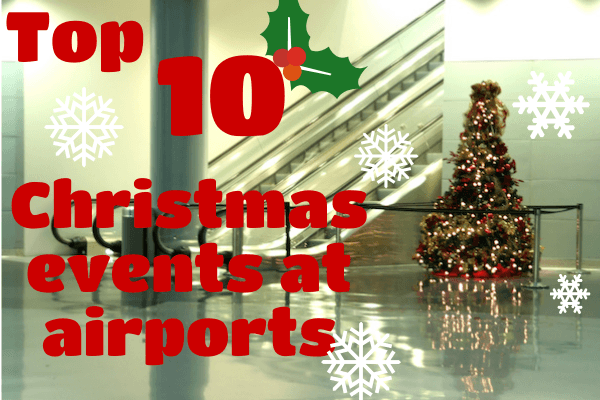 Everyone's getting into the festive spirit this year, and airports and airlines around the world do not want to be left out. Snuggle up in your favourite Christmas jumper, grab a mince pie and settle in to experience some of the best Christmas themed events at airports! You might want to grab a box of tissues too, if you happen to be prone to the waterworks!
 1 .
First up, we couldn't launch into this list any other way than mentioning the video that, in my opinion, started it all: Canadian airline WestJet's Christmas Miracle.
2 .
Not to be outdone, Copenhagen Airport stepped in with their own Christmas surprise, sending presents cascading down the Baggage Carousel…
3 .
How's this for some last minute Christmas shopping? At Munich Airport they have taken advantage of Germany's notoriety for their excellent Christmas Markets and gone ahead and set one up at the airport itself – the perfect place to spend those annoying last few euros? I think so!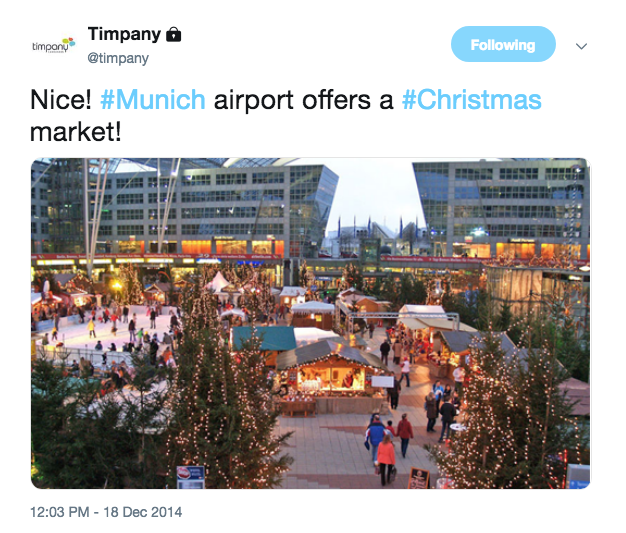 — Timpany (@timpany) December 18, 2014
4 .
London City Airport are allowing customers to reach out to their loved ones "Across the Miles" by recording a festive video, and threw in a few of their own surprises whilst doing so:
5 .
Munich Airport have snuck in again, this time in partnership with Lufthansa, to bring you a sweet video about caring about the little moments: 
 6 .
Speaking of sweet, Heathrow Airport have come up with a novel way for ensuring you don't miss out on your Christmas dinner this year – Christmas flavoured boarding bon bons! Turkey and stuffing flavour sounds just…um…bon?!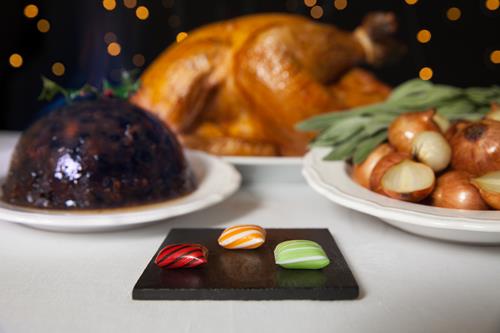 7 .
Southampton Airport have been on the ball for a few years now, releasing an annual festive themed video. Our personal favourite is their 2012 offering; an insight into how they've brought some festive cheer to the airport. 
8 .
It may not be an airline or an airport but the National Air Traffic Services (NATS) has demonstrated the chaos that Santa Claus brings to the night skies on Christmas Eve:
9 .
At Manchester Airport, the hilariously named Sleigh380 touched down carrying presents for visitors to airport, which they can find in a specially created Winter Wonderland. 
We had a very special visit today @manairport when #santa flew in to wish everyone a very #MerryChristmas #SantaLands pic.twitter.com/IvP90EsBPp — Manchester Airport (@manairport) December 17, 2014
10 .
Here's one for the kids: Singapore Changi Airport have set up a Disney themed Christmas Wonderland. Live performances and special meet and greets are available to keep your child engaged in the Christmas spirit whilst spending time at the airport, and there are even special Mickey and Minnie plushies to be won!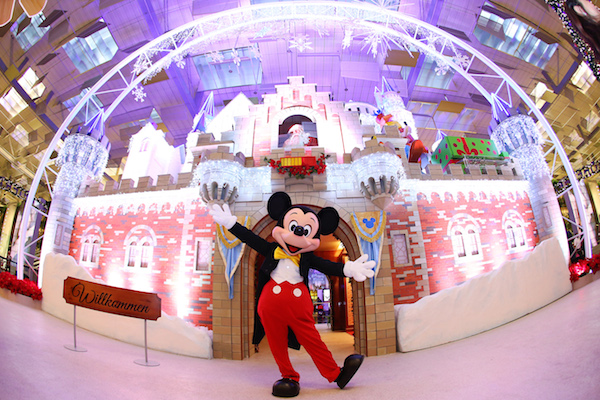 Photo Credit: Changhi Aiprort Group