Secrets for a stress-free ski holiday
15 Jan, 2020
Alice Fowler
No Comments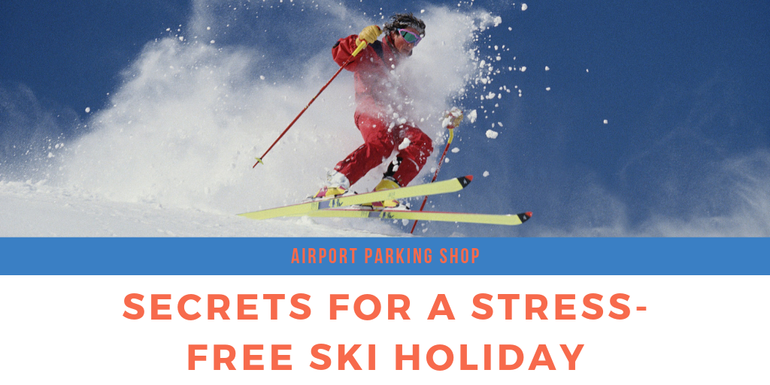 Let's face it, ski holidays are not known for being the most relaxing holidays. Compared with your list of essentials for a beach holiday, when you look at what you need to take with you for skiing you can see straight away that it is more complicated than a holiday lying on a beach reading a good book! The journey is generally more stressful too – long, uncomfortable transfers to get up the mountains to your ski resort, unpredictable weather conditions and endless traffic jams are what are often in store. For some expert advice we teamed up with Snowplaza who kindly put together some helpful tips to make your ski holidays as stress-free as possible.
Packing for ski holidays
Before you've even gone anywhere, the challenge starts with what to pack for your ski holidays. In comparison to summer holiday packing, this task can seem rather daunting – especially if you're travelling with kids! Once you've laid out your 6 pairs of ski socks, 6 thermal tops, 6 roll-necks, 6 fleeces, ski goggles, ski gloves and a bobble hat for everyone, you'll probably be wondering if hiring a van and driving might be a more sensible option!
Ski gear is, for obvious reasons, bulky. However, there are certain items that you can cut down on. For example, you really don't need 6 bulky fleeces – as they are not in contact with your skin, you can live without a clean one each day! However, NEVER go skiing with any less than a fresh pair of ski socks per day – anyone who skis will know why!
Essential skiing kit to take with you on your ski holidays includes, of course, your ski jacket and ski trousers or ski suit. Unless your ski jacket is so embarrassing that you can only get away with wearing it on the slopes OR you wear a ski suit, we highly recommend not taking another coat – especially if you're travelling by plane. Some ski jackets are so bulky, they can fill a suitcase alone – so wear your ski jacket on your journey!
What about apres ski attire?!
We haven't even touched on evening wear yet. However, unless you are staying in a 5 star hotel or plan to eat in trendy restaurants every night in one of the more glitzy ski resorts, you will not be judged for dressing casual for dinner or wearing the same shirt twice! Hotels and restaurants are often over-heated so take lightweight clothing for the evenings or you will quite simply cook inside your clothes.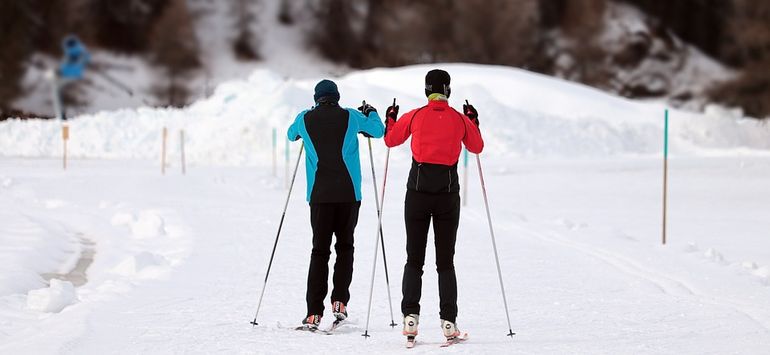 If you really cannot live without a clean set of ski gear and a different evening outfit for every day, then think about investing in some vacuum bags. This is a clever system for storing clothes which involves packing your clothing in an air-tight bag, then removing all the air in the bag using a vacuum cleaner. The result is quite miraculous!
Make sure you still respect the weight limit if you're travelling by air as you will be surprised by how much you can fit it one suitcase if you use vacuum bags. Also check you have access to a vacuum cleaner wherever you are staying or the return journey could be another story!
Getting to your resort
Whether you choose to drive or fly and take an airport transfer to get to your ski resort, it goes without saying that the journey to your ski resort is likely to be more complicated than a journey to a beach resort. In mountainous regions, roads are narrow with many hairpin bends and are very often in bad condition due to the extreme weather which damages the road surfaces. Even if you don't suffer from travel sickness, the transfer to your ski resort in a coach can be far from enjoyable! Add to this the fact that on change-over day thousands of people are heading in the same direction as you, meaning you are very likely to hit some long traffic jams. A bit of fresh snow sprinkled on top of all that and things can get very tedious.
To avoid these inconveniences or at least limit them as much as possible, we have some helpful suggestions – and don't worry, they don't include hiring a private helicopter!
Driving to the mountains
Choose ski resorts with short transfer times. For example, Megeve in France, Villars in Switzerland and Mayrhofen and St Anton in Austria are absolute winners in this category – you only have a one hour transfer after getting off your plane! Depending on your flight time and the other factors mentioned above, you could be up on the slopes enjoying some great snow and super skiing in the afternoon.
Choose ski resorts that are close to the motorway. For example if you are a big fan of skiing in the Three Valleys, choose to stay in Orelle (a pretty little mountain hamlet at the end of the ski area) as you access the resort within 5 minutes from the motorway! Schladming in Austria is only 1 hour from Salzburg airport and once you're off the motorway, you only have 18 kilometres of mountain roads to get to the resort itself; practically a walk in the park!
If you can't bear the idea of getting on a bus with 40 or 50 other people and their luggage or you have children that suffer from travel sickness, you can always treat yourself to a private transfer in a mini bus. These are understandably more expensive but undoubtedly more comfortable – it will be a lot easier to ask the driver to stop if someone is not feeling well!
The time is ticking if you plan on doing some skiing this winter. For more reasons to ski and some excellent travel tips head over to Snowplaza blog. Also, why not check out some of our recommendations on excellent ski holidays if you need some destination inspiration! Enjoy the slopes!