13 Jan, 2017
Will Davies
No Comments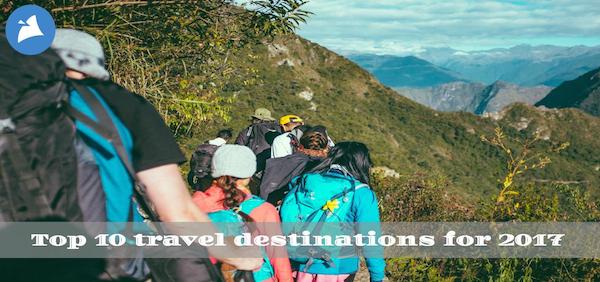 Looking for some travel inspiration for the year ahead? You're in the right place.
Take a look at the top 10 travel destinations for 2017 below …
Canada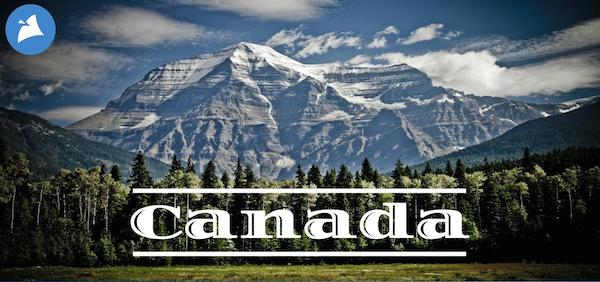 Why visit Canada?
Diversity – Canada is one of very few countries that boasts a mixture of dynamic cities, stunning mountain ranges and breathtaking waterfalls. With that said, there is something for everyone! Canada is also the second largest country in the world, which means lots of exploring and road trips.
Positivity and optimism – Both have been bolstered by the fairly recently appointed prime minister of Canada, Justin Trudeau, who is the country's second youngest Prime Minister at just 45. His policies include building a better infrastructure over 10 years worth $60 billion, supporting woman's rights and reducing the countries deficit by over $10 billion per year.
It's pretty cheap – a weakened Canadian dollar means that travellers can benefit from favourable exchange rates and therefore of course, spend more money on Canada's incredible food and wine! Win win!
Where should I go in Canada?
The Canadian Rockies – Spanning across British Colombia and Alberta, the Canadian Rockies holds a mixture of ice-capped peaks, alpine lakes and diverse wildlife. Perfect for the mountaineers and explorers!
Toronto – Capital of Ontario, Toronto combines skyscrapers (All dwarfed by the iconic CN Tower) with beautiful 'green spaces' such as Queens Park and High Park. This city definitely needs to be on your Canadian bucket list.
Niagara Falls – Right on the border of Canada and USA, you can find three of the most breathtaking waterfalls on Earth. If you have spare time, why not hop across the border and venture into the nearby city of Buffalo?
When should I visit Canada?
September to November – The weather is comfortable and Autumn in Canada is beautiful!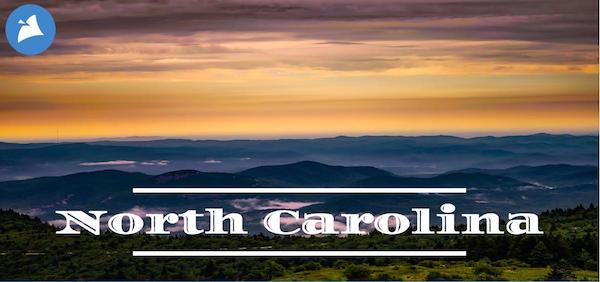 Why visit North Carolina?
History – North Carolina is steeped in history. The first European couple to have a baby on North American soil did so in North Carolina, the first public university was built there and it still holds the mystery of the lost colony.
Soul food! – BBQ beans, succulent pulled pork, hush puppies, coleslaw and sweet tea. What more could you ask for!? You might have just found one of the best meals East America has to offer!
Views – The views from the mountain overlooks are simply incredible. If you love hiking and photography, you'll be in heaven!
Where should I go in North Carolina?
Linville Gorge and Falls – Nicknamed 'The Grand Canyon Of The East', Linville Gorge is one of the deepest gorges in Eastern America. The river that flows into the gorge starts at Grandfather Mountain and travels 9 miles before dropping 90 feet in a multi-level cascade.
Chimney Rock State Park – The Chimney Rock State Park website describes the park as a '996 acre living room' that you should visit to 'escape mediocre views'. This is most definitely the case. Chimney Rock State Park provides some of, if not the most incredible views in the whole of North Carolina – have your cameras at the ready!
Grandfather Mountain – The highest peak in the Blue Ridge Range is also home to America's highest suspension footbridge, which is 1 mile above sea level!
Notable mentions include: The Biltmore Estate (Americas biggest home) and The Outer Banks for some of the most incredible open sea beaches in America.
When should I visit North Carolina?
September to November  – Autumn in North Carolina is not to be missed as the leaves turn a beautiful mix of orange and red. Temperatures will also be more bearable.
Central America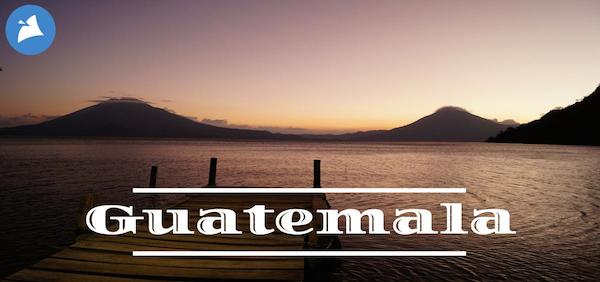 Why visit Guatemala?
The people – Before you roll your eyes at another blog proclaiming one of the main reasons you should travel to a destination is because of 'the people', hear me out. The people of Guatemala are renowned for being welcoming, friendly and talkative; so don't be surprised should the natives strike up a lengthy conversation with you or  greet with you with "buenas tarde!" (If it's the afternoon) and a big smile!
Great beaches – People never seem to associate Guatemala with beaches, but the sandy beaches of Guatemala are simply world class.
Chocolate and coffee – Believe it or not, Guatemala is known as the 'home of coffee' and massive chains such as Costa and Starbucks use beans from the country. More surprising yet, is that Guatemala is where chocolate originates from! The ancient Mayans were the first people to explore cacao and it's still very much alive there today!
Where should I go in Guatemala?
Lake Atitlán – "The most beautiful lake in the world" is how English author Aldous Huxley described Lake Atitlán and to be honest, that statement probably isn't far from the truth. It's deep into the Mayan highlands and is surrounded by 3 volcanoes, if that isn't enough to persuade you, I'll just leave you with this photo:
Tikal – If exploring an ancient Mayan ruin that dates back to the 1st century AD doesn't excite you, then maybe Guatemala just isn't for you …
Quetzaltenango – With a mixture of Spanish and German architecture, a lively atmosphere, great restaurants and hotels, you can't really go wrong in Quetzaltenango!
When should I visit Guatemala?
November through to April  – The dry season!
South America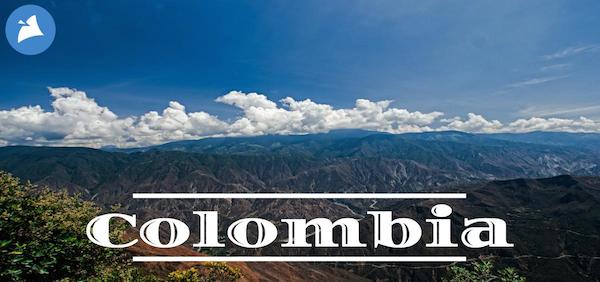 Why visit Colombia?
It's unrecognisable  – For a number of decades Colombia was known more for its drug cartels, kidnappings and corruption, but after drug lord Pablo Escobar died in 1993, the country seemed to turn over a new leaf. A recent peace deal between the Colombian Government and 'Farc' rebels has ended a 50 year war and signals many peaceful years ahead for the South American country.
Diving – Colombian islands of Providencia and Santa Catalina are home to the 3rd largest coral reef system on Earth! With beautiful underwater gardens, diverse marine life and even sunken ships, Colombia is a divers paradise!
The hikes – The diverse climates of Colombia allow you to leave cities and trek deep into the jungle. One of the most famous jungle hikes in Colombia leads you to 'Ciudad Perdida', a lost city that was only discovered in 1976! But be warned, it's a 6 day hike from the nearest town!
Where should I go in Colombia?
Tayrona National Park – Located on the foothills of the the Sierra Nevada de Santa Marta, Tayrona National Park meets the Caribbean coast. It's a mixture of clear lagoons, shaded coves, rain forest and ancient ruins.
Caño Cristales – Known as the 'The Liquid Rainbow', Caño Cristales is technically still out of bounds for tourists. However, a few tour agencies have signed a deal and secured access to the site, so it is possible to visit the 'The Liquid Rainbow' with a tour guide. Please note that you are OBLIGATED to go with an agency or guide.
Bogotá – The beating heart of Colombia! Filled with colonial buildings, 300 year old homes, hipster bars and plenty more, the city's epicentre, La Candelaria, is well worth the visit.
When should I visit Colombia?
December through to March or July to August – The two dry seasons, but be mindful that the most expensive time of year to travel to Colombia is December – February.
Africa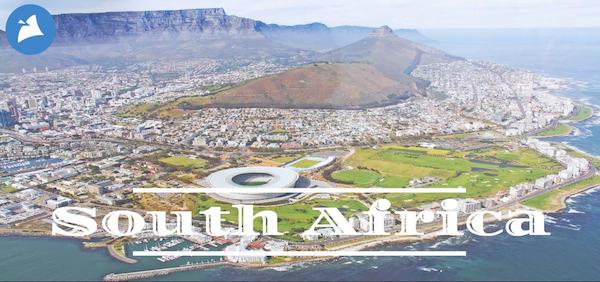 Why visit South Africa?
The big five – South Africa is one of only 11 countries in the world home to 'The Big Five':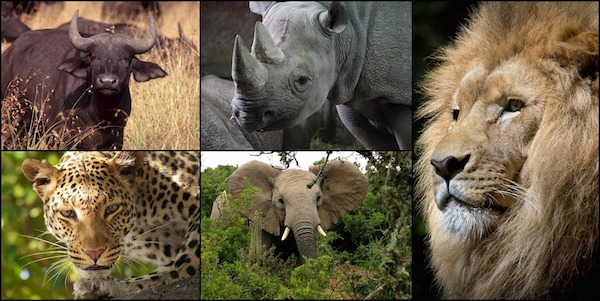 Luxury train trips – The Blue Train covers 994 miles from Cape Town to Pretoria in just 27 hours, if you have a spare £800 and fancy seeing some of the most breathtaking sights that South Africa has to offer, then The Blue Train might be for you. What does The Blue Train price include?
No jet lag (When flying from UK) – It's almost in the same time zone as the UK, just 2 hours ahead!
Where should I go in South Africa?
Cape Town – One of the most beautiful cities in the world is crowned by Table Mountain and cram-packed with different cultures, natural wonders and diverse wildlife. In short, you can't miss Cape Town on a visit to South Africa, even if it's just a flying visit; you are guaranteed to regret it should you skip Cape Town.
Kruger National Park – The first national park of South Africa. Kruger National Park is internationally recognised as one of the finest game reserves on the planet and it's easy to see why with 7,523 sq mi of wild animals, lush vegetation and even tropical forests.
Dragons Mountain – The Drakensberg mountain range stretches some 600 miles from the Eastern Cape Province to just short of the Zimbabwe/South Africa border. The range includes landmarks such as the Blyde river and God's window.
When should I visit South Africa?
April & May – Pleasant temperatures and afternoon storms rarely interfere with the safari.
Europe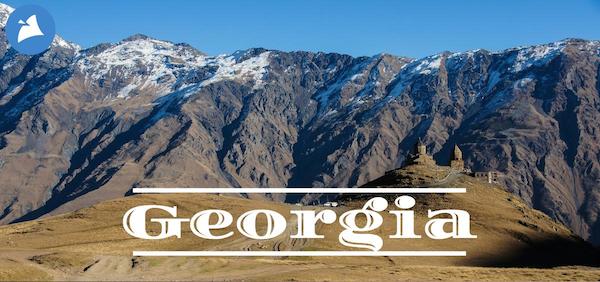 Why visit Georgia?
Always changing – The major cities in Georgia, such as Tbilisi have seen some very interesting architectural changes in recent years, but that's not to say that the country doesn't know how to preserve its history and tradition!
Patriotism – The natives of Georgia are some of the most patriotic people in the world. They love their country and its capital and it's not hard to see why. They are also eager for tourists to get a taste of what Georgia is really about, so as you can probably guess they are extremely welcoming and friendly.
Little markets and streets – You'll find these markets everywhere and they have everything you could wish for. Fruit, veg, meat, bread, you name it, they probably have it!
Go for a stroll through the streets of Tbilisi, I promise you that you won't regret it.
Where should I go in Georgia?
Tbilisi – The gorgeous capital of Georgia is bursting with colour and has been home to some very diverse people in the past:
Svaneti – Located near the Georgian/Russia border, Svaneti is so rural that it has never been under the ownership of any ruler. It's home to picturesque villages and 4000m+ mountain peaks – Beautiful!
Batumi – The seaside city of Batumi is the second largest city in Georgia and is known as Georgia's 'summer holiday capital'. Its beaches, cheap accommodation and laid back
atmosphere makes it a popular option for tourists around the globe.
When should I visit Georgia?
June to August  – Georgian summers range from 20-30 Degrees Celsius.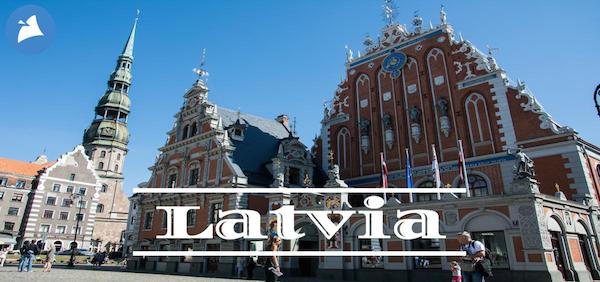 Why visit Latvia?
It's green! – Over 54% of Latvia is is woodland and forest, making it the 4th greenest country in Europe and with that much forest cover, it's home to some pretty incredible wildlife; Wolves, Lynx's and Eagles just to name a few!
Beer baths! – Latvian's adore their beer. So much so that they often bathe in it and you can too. Head to a Beer Spa if you fancy giving this a go and enjoy the novelty of beer bathing whilst quenching your thirst with an ice cold beer!  Apparently it opens up your pores and it's great for your hair. Who knew that bathing in beer was so good for you?
The people are gorgeous – And by gorgeous, I mean smoking hot. Latvia has the highest rate of models per capita in the world, who knew!?
Where should I go in Latvia?
Riga – The largest of all three Baltic capitals, Riga is bustling with hip bars, modern art centre's and swanky restaurants. Its history is still very much intact though, its Gothic spires, cobbled streets and 'Old Riga' remind you that it's a city steeped in history.
Cape Kolka – Where two seas come together, the Baltic Open Sea and the Gulf Of Riga. Watch beautiful sunsets, eat fresh fish caught by local fishermen and climb the Cape Kolka observation tower. Oh and there's also an awesome pine trail along the coast!
Cēsis – One of the most beautiful little towns in Latvia. You might want to plan a longer stay in Cēsis because there is just so much to do! From a medieval castle, to landscaped gardens and the surrounding Gauja National Park, you're sure to be kept very busy.
When should I visit Latvia?
April to August – Springs in Latvia can be quite chilly and summers are usually short,  you will experience hot, dry days, but showers and cold nights are still likely.

Asia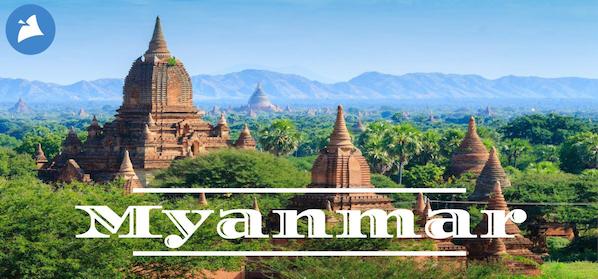 Why visit Myanmar (Burma)?
Hot air balloon rides – Probably the best way to see Myanmar's many ancient temples is via a hot air balloon high up in the sky! If you are afraid of heights or just don't like the sound of getting into a hot air balloon, the trip to Bagan is still very much worth it just to see the spectacular sights.
The beer is cheap – Around 30p per pint. In fact, everything in Myanmar is pretty cheap come to think of it!
Unbelievable food – Due to its location, Myanmar cuisine consists of Chinese, Indian and Thai ingredients – what a combination! Locals favourites are curry and spicy soups.
Where should I go in Myanmar?
Shwedagon Pagoda – The most sacred Pagoda in the whole of Myanmar, thousands of Burmese native's flock to the religious location everyday. It was built with 27 metric tonnes of gold leaf, thousands of gems/diamonds and is believed to contain locks of hair of the Gautama Buddha as well as relics of three other Buddhas.
Inle Lake – The lake is so large and the waterside villages are so spread out that the lake doesn't feel like a tourist location at all, it's Myanmar preserved! There are many high end hotels on the lake shore with rooms right over the shallows of the lake.
Bagan – The temple town of Bagan is somewhat closed in by rivers that flow past its northern and western borders. Bagan is very much suited to those looking to learn about Myanmar culture and its history, there is little or no night scene at all, so be prepared for  fairly quiet nights.
When should I visit Myanmar?
November to February – The weather is bearable during these months, but you may find that temples are very crowded and accommodation is hard to come by.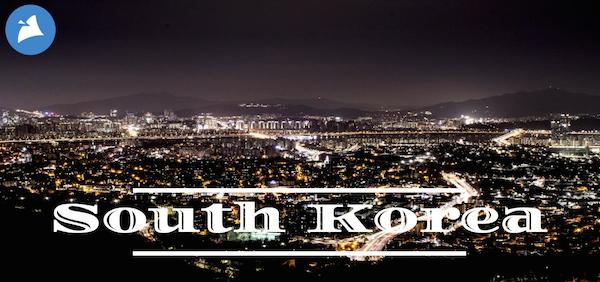 Why visit South Korea?
Big drinkers! – If you like a drink or two after a long day, you'll fit right in! It may be hard to believe, but South Korea drink more than Germany, USA, Ireland, Canada and Australia! They've also got some pretty awesome sky bars too.
Very affordable – Seoul may be rather expensive, but the rest of South Korea is pretty cheap and it's easy to get by on a budget. Food in particular is very affordable, visiting street vendors and avoiding the touristy restaurants is recommended. Accommodation is extremely cheap too, you can find some hostels that will charge around 7000 KRW (just under £5) per night!
Palaces – There is no denying that South Korea is a very advanced, modern country but it's definitely worth checking out its past, in particular its historic palaces. Some of the most famous palaces include:

– Gyeongbokgung
– Changdeokgung
– Changgyeoung
Where should I go in South Korea?
Seoul – One of the most advanced, yet diverse capitals in the world. Seoul's high tec subway and modern skyscrapers clash with Buddhist temples, historic palaces and markets that have been around for decades! Bonus for social media/phone addicts = Seoul has the fastest internet speeds in the world.
Busan – Another amazing South Korean metropolis city, Busan combines mountains, temples, beaches and a huge port; I can't think of many other cities that can boast about the same combination.
Pyeonchang – Located in the Taebek Mountain regions, Pyeonchang will play host to the 2018 Winter Olympics, so if I were you, I'd get out there before then and hit the slopes, if that's your kinda thing!
When should I visit South Korea?
Autumn & Spring – Warm, sunny days with clear blue skies.

Oceania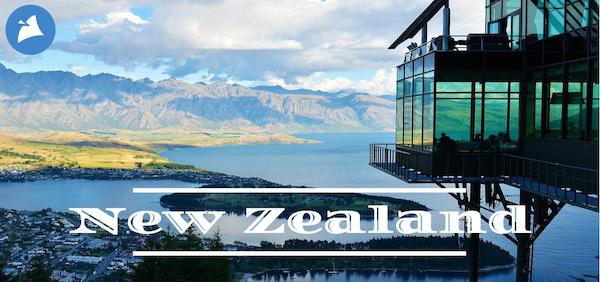 Why visit New Zealand?
You're in safe hands – New Zealand is the worlds 4th safest country, you really don't have much to worry about when visiting. It's also been voted the worlds least corrupt country. Nice going New Zealand.
The Southern Lights – Although the Southern Lights are unpredictable and occur all year round, the best time to see them is during the winter months. The places you are most likely to see them from are Stewart Island, Lake Tekapo, The Catlins, Invercargill and Dunedin.
Solitude – New Zealand is a similar size to the UK, yet it only has a population of around 4.5 million. You don't have to go far to get away from people and find complete solitude.
Where should I go in New Zealand?
Wellington – New Zealand's capital is located in the countries North Island. It's very compact and features some of the most breathtaking waterfronts and possibly the most beautiful harbor in the world. It's particularly amazing during sunsets, as the city starts to light up with the backdrop of the sun behind the hills and mountains.
Queenstown – Queenstown is so stunning that it has its own reputation within the movie industry, with films such as The Lord Of The Rings, 10,000 BC and The lion, The Witch and The Wardrobe all having parts of their action filmed in Queenstown.
"The view of Queenstown and The Remarkables is the greatest sight on earth". – Stephen Fry
Bay of Islands – Does anything sound more magical than 140 subtropical islands, all with beautiful beaches and scattered with Maori cultural artefacts? For those who love water activities, you'll be in absolute paradise.
Notable mentions: Urban Auckland for its unique architecture and Milford Sound which was also used throughout Lord Of The Rings.

When should I visit New Zealand?
December to February – The summer months range between 20 and 30 degrees Celsius.  Perfect!

Got lots of spare time and lots of money? Do them all …