16 Dec, 2014
Alice Fowler
No Comments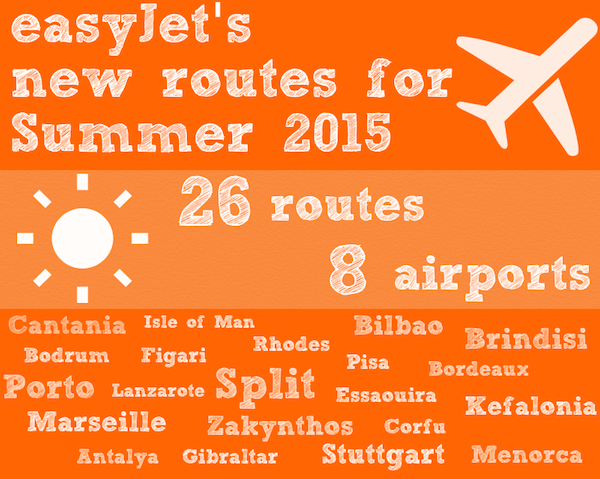 It's a cold and dark December, so what could be better than planning your Summer holiday? EasyJet has announced some exciting new routes for Summer 2015, including three from London Gatwick airport: Figari, Stuttgart and Brindisi. We take a look at all the new options available for your next Summer getaway – from beach breaks to culture packed city trips!
Starting on the 29th March 2015, flights to the German city of Stuttgart will be operating twice a day, Mondays to Fridays, and once a day at weekends.
Stuttgart is a destination which serves both business travellers and tourists alike. Known to many as the birthplace of Mercedes Benz and Porsche, it is still an important part of the German motor industry and yet the city (sixth largest in Germany) prides itself on its green credentials. Blessed with many parks, lakes and gardens it is also home to the longest pedestrian thoroughfare in Germany, the Königsstrasse. This is where you will find great shopping opportunities and eating places.
For petrolheads a visit to the museums of Mercedes Benz and Porsche is a must, but if you are more interested in culture than cars, you too will be spoiled for choice with many churches, castles, museums and even some interesting cemeteries to visit.
Wine buffs too are well catered for with vineyards stretching from the Neckar valley right into the city centre.
EasyJet's other new offering from Gatwick, starting on April 1st, is the Italian city of Brindisi, situated in Puglia, which forms the heel of Italy. Flights will operate twice a week on Wednesdays and Saturdays, departing from Gatwick in the early morning and returning from Brindisi mid-morning.

Brindisi is slightly off the main tourist track but a rewarding city to visit nevertheless. The beautiful Romanesque style Duomo (Cathedral) is well worth a visit and looks particularly attractive at night when it is floodlit.
Archaeological treasures abound in Brindisi and the best place to see them is the Provincial Archaeological Museum. The church of Santa Maria del Casale is home to late-Byzantine frescoes whilst the church of Santa Lucia has an interesting 12th century crypt.
For those brave enough to take to the Italian roads, a hire car will enable you to explore further afield in Puglia and enjoy the Adriatic coastline. If your nerves are not up to driving then a train ride to Lecce, known as the Florence of the south, makes a good day out from Brindisi.
From the 14th June 2015, EasyJet will start flying once a week on Sundays from Gatwick to Figari, in Corsica. This beautiful town on the gulf of Figari in Southern Corsica has a lot to offer; surrounded by beautiful villages and stunning mountain walks. The coast is untouched, the views are spectacular, and all of this is not far away from Porto Vecchio and its bustling nightlife. Figari is also well-known for the most ancient vineyard in Corsica.
EasyJet is rolling out 23 new routes from its other UK airports too:

Luton to Antalya – from 25th April 2015
Antalya on Turkey's Mediterranean coast is an excellent destination for those wanting the best of both worlds; a relaxing beach holiday in beautiful surroundings with plenty of cultural interest in case you get bored.
Luton to Porto – from 26th April 2015
Porto, Portugal's second largest city, is best known as the birthplace of port. A stay in Porto allows visitors to explore the port houses along the River Douro as well as soaking up the city's other sites such as the cathedral, churches, museums and all that the historical centre has to offer.
Luton to Essaouira – from 1st May 2015

Essaouira, on Morocco's Mediterranean coast, is a UNESCO-listed 18th century fortified town with something for everyone. Whether you want a beach holiday, fancy a spot of pampering in a traditional hammam or want to explore the souk with its exotic sights and smells, Essaouira fits the bill.
Luton to Bodrum – from 17th May 2015
Bodrum in Turkey is a great destination for those who want to relax by the clear waters of the Aegean Sea but who also enjoy exploring crusader castles and ancient ruins.
Luton to Split – from 16th May 2015
Split in Croatia is home to one of the best preserved Roman palaces in the world. It is also a great destination for beach lovers and night owls. Alternatively, use it as a starting point for exploring the many picturesque islands off its shores.
London Southend to Menorca – from 26th June 2015
This popular Balearic island is now available from London Southend airport. Beautiful beaches abound, and there are lots of great trails for walking or cycling. Imposing stone monuments can be found throughout the countryside, and there is no shortage of bars for rejuvenating yourself with some tapas.
Belfast International to Split – from 20th May 2015
the sun is shining on #Split this morning #Croatia pic.twitter.com/yz52DpKeOq

— Louise Kenward (@Bexhill2Bexhill) December 7, 2014
Bristol to Lanzarote – from 18th April 2015
Lanzarote, one of the Canary Islands, offers beaches, bars and volcanic scenery. Although many of its resorts are bustling and lively it is possible to get off the beaten track and enjoy beaches that are accessible only by foot or four-by-four vehicles.
Bristol to Gibraltar – from 19th April 2015
Gibraltar, a little part of Britain in the Mediterranean, offers great tax-free shopping but it would be a shame not to take advantage of the Rock's historical sites such as the Great Siege Tunnels. Don't miss the famous apes either but keep your belongings close to you!
Bristol to Porto – from 19th April 2015
Bristol to Catania – from 14th May 2015
Catania, in eastern Sicily, has plenty to keep the visitor busy but no visit would be complete without a trip to Mount Etna. Catania is also a great starting point for visits to the upmarket resort of Taormina and the historical gems of Syracuse, Ortygia and Noto.
Bristol to Zakynthos – from 13th May 2015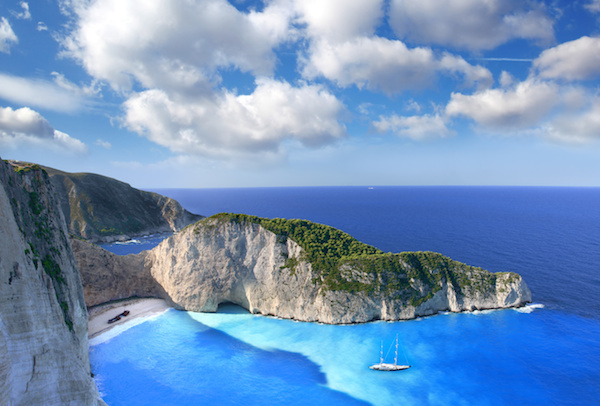 This beautiful green island in the Ionian Sea is truly spectacular. Wide, glorious beaches and clear blue water, if sailing, swimming or snorkelling are on your to-do list you will not be disappointed here. With a rich history providing cultural opportunities as well, Zakynthos really has it all.
Bristol to Bilbao – from 1st April 2015
This Spanish city is chock full of character, and you will certainly not run out of cultural activities if that's what you're after. Museums, including the famous Guggenheim, Gothic churches and even palaces are all to be found in the diverse city of Bilbao. There is also a wonderful selection of places to eat and drink.
Bristol to the Isle of Man – from 1st April 2015
This self-governing island that is a part of the Crown Dependency is a little gem in the northern Irish Sea. It is packed full of history, with loads of interesting churches, buildings and Celtic crosses. Beautiful countryside is abundant, and you can take it in with style by riding the Heritage Railway; trains powered by steam, electricity and horsepower!
Glasgow to Bordeaux – from 29th June 2015
Bordeaux in western France is a must for anyone who is interested in wine. As well as the vineyards there is plenty of culture to satisfy even the keenest of culture vultures, but if that sounds like too much hard work, a short drive will take you to some fantastic beaches.
Manchester to Porto – from 16th June 2015
Manchester to Marseille – from 17th June 2015
Marseille in the south of France used to have a reputation as a somewhat gritty city but it is well worth a visit for anyone who enjoys a cosmopolitan buzz. There are museums and galleries, great food, a bustling port and good beaches nearby.
Manchester to Pisa – from 17 June 2015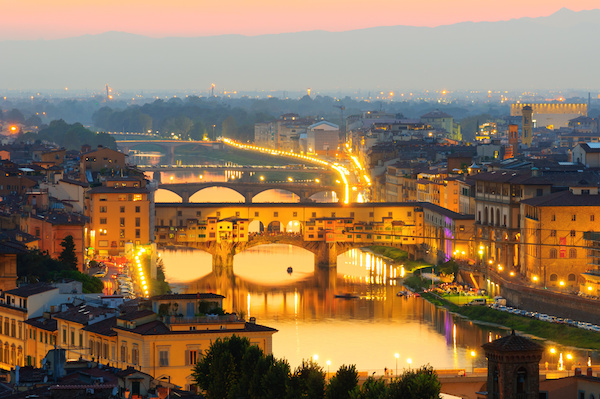 Pisa in Tuscany is a great destination in itself with not only its famous leaning tower but also a beautiful medieval centre full of interesting sites. It is also a great base for exploring further afield, particularly Florence which is only 25 miles away.
Manchester to Split – from 17th June 2015
Manchester to Kefalonia – from 16th June 2015
One of the biggest Greek islands in the Ionian Sea, Kefalonia is home to wide, sandy beaches and green hills. Castles and monasteries are on hand for those keen to explore a bit of history, and a bustling cosmopolitan port provides a more modern atmosphere.
Newcastle to Split – from 2nd June 2015

Newcastle to Corfu – from 7th June 2015
Off the West Coast of Greece lies Corfu, with its abundant beautiful beaches and endless olive trees. After over-indulging at one of the plentiful tavernas offering up tasty Corfiot cuisine, if you feel the need to burn some of it off then head for Mount Pantokrator, a mountain over 1000 metres high providing stunning views over the island.
Newcastle to Rhodes – from 4th June 2015
Rhodes is one of the most popular destinations in Europe, and it's not hard to see why with such incredible sights such as the Colossus of Rhodes, a plethora of temples and palaces, and the Medieval Old Town which is now a World Heritage Site. There are also great beaches with spectacular diving opportunities.