03 Jun, 2015
Alice Fowler
No Comments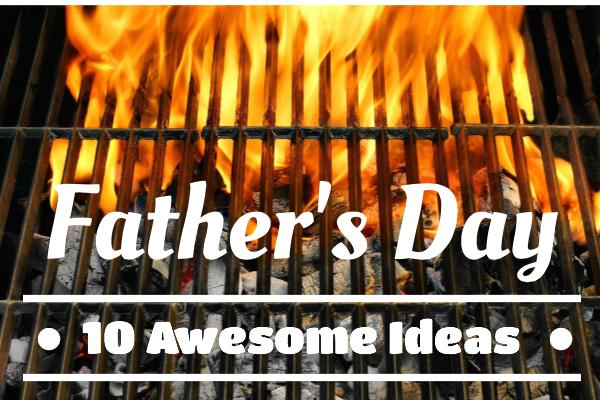 Do you want to treat your Dad to something a little bit more special this year? Put away the usual bottles of beer and aftershave and take a look at these events, experiences and festivals!
Whisky Show, London
Is your father a whisky connoisseur? Make his day by getting him tickets to The Whisky Show held on the 3rd – 4th October 2015, with a normal day ticket costing £99. It is held in Old Billingsgate in London and offers a relaxed atmosphere with fine food and premium whiskies from a variety of world class exhibitors. Cheers!
Bad Dad Joke Alert: We think this Show is pretty neat…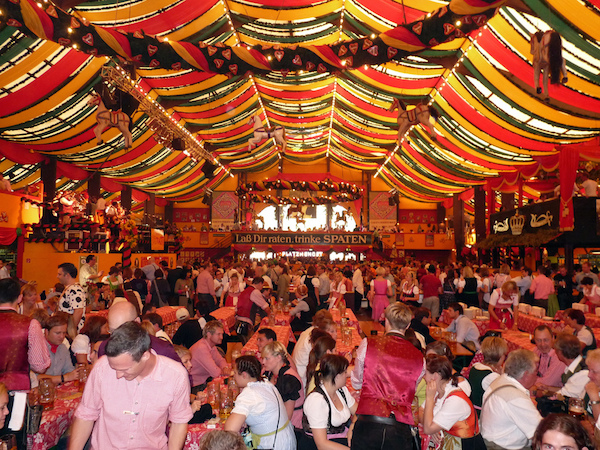 Photo: Ethan Prater
Held in Munich between the 19th September and the 4th October 2015, this world famous event is not to be missed if your Dad loves a good pint! A huge variety of beer tents are available to get the most out of your experience – they offer different foods, beers and cultural experiences, and in some cases even wine, just in case you're not all about the beer!
You can fly to Munich from London Luton, Stansted, Heathrow, Glasgow and Gatwick amongst others, so you have plenty of options.
Bad Dad Joke Alert: How exciting, book those flights to Munich and ale be seeing you there!
You heard right – a chilli fiesta! Does your Dad love to ramp those spice levels up? If so, he will definitely enjoy this weekend event in Chichester between the 7th and 9th August 2015.
Early bird tickets start from £10 for an adult for a single day entry (Friday and Sunday, Saturday is £12), and then they increase after the early bird deadline of the 31st July.
Over 250 varieties of chilli, live music, fireworks, and all sorts of food are available at this unique weekend. You can also camp for the weekend in the grounds of the West Dean Estate, if one day of chilli-based fun is not enough!
Bad Dad Joke Alert: If you're camping, we hope the weather isn't too chilli!
A festival with a difference!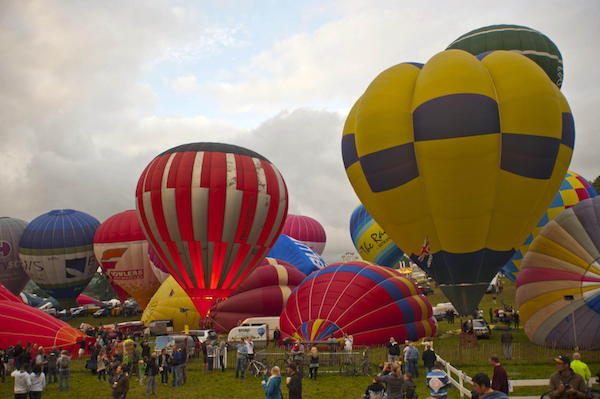 Photo: Brian Ledgard
Held in the beautiful Ashton Court Estate in Bristol on the 6th to the 9th August 2015, this is an amazing aeronautical festival, featuring balloons of all shapes and sizes. Parking must be booked in advance but the event itself is free.
The morning and evening ascents are extremely popular, as it is pretty rare to see the skies full of hot air balloons! In the evening, tethered balloons are lit up to provide an atmosphere unlike any other. Of course, it wouldn't be a Fiesta without live music, which accompanies the event on all days.
Bad Dad Joke Alert: We heard this Fiesta is just full of hot air.
Grillstock BBQ Festival, Bristol, Manchester, and London
Bristol (11th – 12th July) and London (5th – 6th September).
In their words – it's "meat, music and mayhem"! A festival based around BBQ and good music spread over two days with a couple of different locations. Food competitions, all-round good food and a variety of different music results in a festival a bit out of the ordinary! Tickets cost £30 a day.
Hungry for meat? Loads of traders to see and @PitSmokedBBQ are here to look after you. #MeatMusicMayhem pic.twitter.com/QGyLE2WyR9

— Grillstock (@grillstock) May 30, 2015
Bad Dad Joke Alert: I'm thinking of entering one of the contests, but I might need to steak out the competition first…
The Festival of Speed held at Goodwood Racecourse is a spectacular event for the motorhead, with the annual Hillclimb forming the highlight of the weekend. With supercars and superstars, this is a fantastic event for all ages.
It is held between the 25th and 28th June 2015 and tickets vary depending on which day you go on, but prices start from £30 and can go up to £100s depending on the package you choose!
Bad Dad Joke Alert: This weekend is child-friendly, despite what you've heard about its racy events.
Track Days, Nationwide
From supercars to classic cars, if you know your old man is a vehicular fanatic, Trackdays.co.uk offer a driving experience to satisfy any taste. There are a variety of locations around the country, with different experiences including supercars such as Ferraris, Lamborghinis and Aston Martins, or particular racing cars such as a Formula One experience. Bring the nostalgia levels with an experience in a Jaguar E-Type or Austin Healey, or go completely off the rails with a 4×4 off-road drive!
Prices of course vary depending on the type of experience you go for.
Bad Dad Joke Alert: You might want to check out Dad's driving skills first, you really don't want to be the first to discover that the Mercedes bends.
 Father's Day Canal Cruises, Nationwide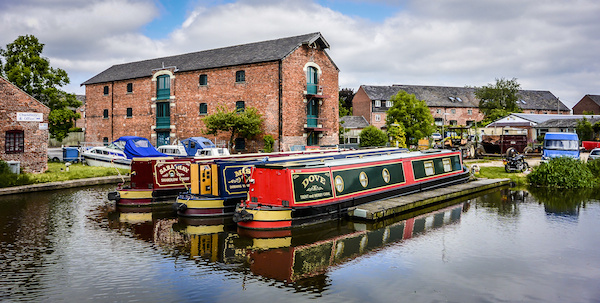 Locations and types of trip will vary, but many boathouses will run special events for Father's Day; for example the Wey & Arun Canal Trust run a "Dad's Bacon Butty Brunch" trip! In Preston you can have a traditional Lancashire hot pot on board your boat, and in London you are welcome to bring your own booze for a trip along the Thames (Tickets for Dads are discounted!).
Bad Dad Joke Alert: Bring your own booze?! Boat-oms up!
A Roadtrip to Remember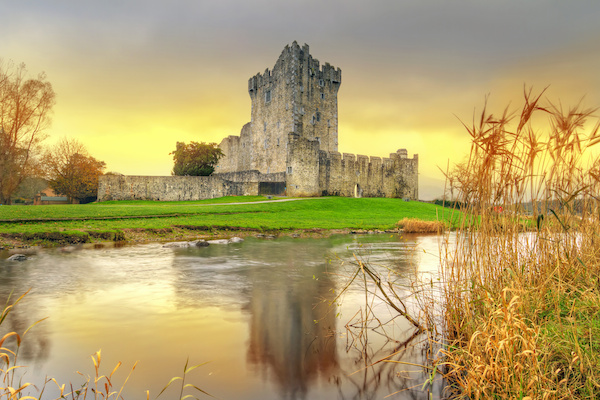 Ross Castle, Kerry
You don't have to go abroad to have an amazing roadtrip experience. Take your Dad on a scenic tour of some of the UK's most beautiful drives – the Ring of Kerry in Ireland is stunning.
You can fly into Shannon, hire a car and stay overnight in Killarney before setting off for the 125 mile trip.
There is also the Bealach na Bà (Pass of the Cattle) in Scotland, in the Cotswolds the road from Cheltenham to Stratford is a magnificent drive, and plenty more around the country!
Bad Dad Joke Alert: Hold off on the Guinness, there'll be no one to Kerry you home!
Travis Perkins Masters Golf Tournament, Woburn
Does your Dad love golf? If so, treat him to tickets for the upcoming Travis Perkins Masters. It returns to the Duke's Course at Woburn Golf Club on the 4th to the 6th September. If you pre-book tickets, you can get a variety of types starting from £11 for the day. For an additional cost, you can get preferential car parking, which will make things a little easier on the day!
Bad Dad Joke Alert: Make sure your Dad enjoys golf, he might be a bit teed off otherwise…