03 Feb, 2015
Alice Fowler
No Comments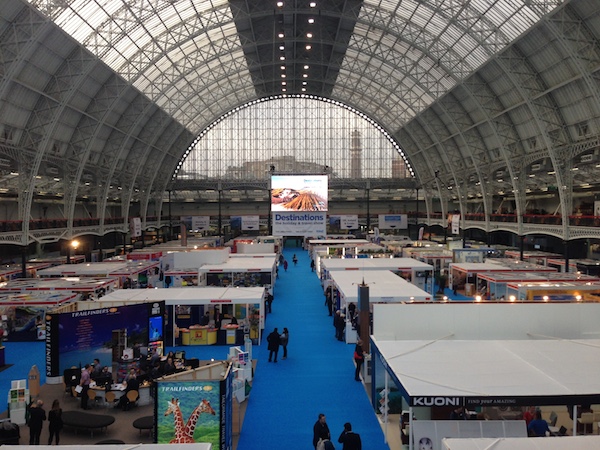 On a bitterly cold Friday we headed up to the London Olympia to attend Destinations, a holiday and travel show in association with The Times. Unfortunately, I was not there to book a holiday, as exciting at that would be, but there on a press pass to get ideas about what's happening in travel right now and thoughts for future content. We were also hoping to chat to some official tourist boards – they often have local people there representing the country which is alway fascinating.
We arrived pretty early and it was still quite empty with lots of people still setting up their stands, so we took advantage of this and scoped out the show. It was divided loosely by region and then a whole section was dedicated to adventure and outdoor travel, so there was a lot to take in.
A lot of effort was taken into making the various stalls stand out – from stalls that were actually converted vehicles: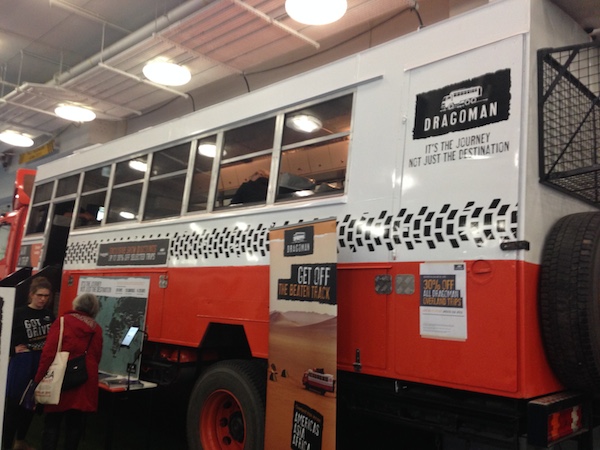 To a few special guests, such as this guy who was sleeping on the job at the Switzerland stand: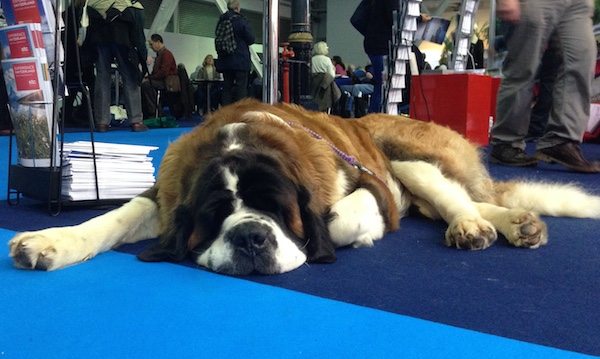 There were loads of fascinating people to talk to, and even a group of catering trucks at the very back for lunch, serving a variety of food from different cultures. Sneaking in here too were some more retail based stands, including hot tubs, a variety of cheeses, and an outdoor clothing store. Just in case you needed to fit in a little shopping whilst you are browsing for a holiday!
There were some excellent displays going on throughout the day; we tried some delicious biltong from South Africa and found out a bit more about how it's made, sampled some tasty guacamole and watched some very talented dancing:
We also took part in the Travel Photo of the Year competition, voting for our favourite photos. There were some pretty incredible submissions!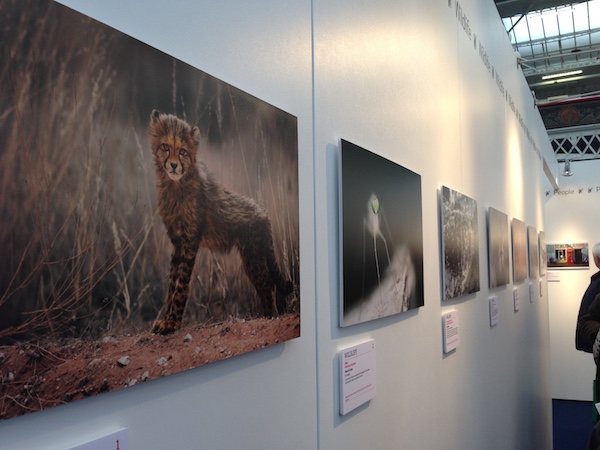 Suffice to say there was more than enough to occupy us, and we met and spoke to a lot of people. Many of the stands had show deals or discounts on, and there was representation from all over the world.
Having gathered all the information we felt we could cope with (be prepared for a lot of leaflets and booklets at these things, our arms were aching!), entered a few competitions for the fun of it, and dreamed of all the places we would love to visit, we headed over to the Stanfords Travel Writers Festival. We caught a talk by Kenton Cool, who has scaled many mountains and guided plenty of people up them too, and also by Stephen Clark, well-renowned author of A Year in the Merde.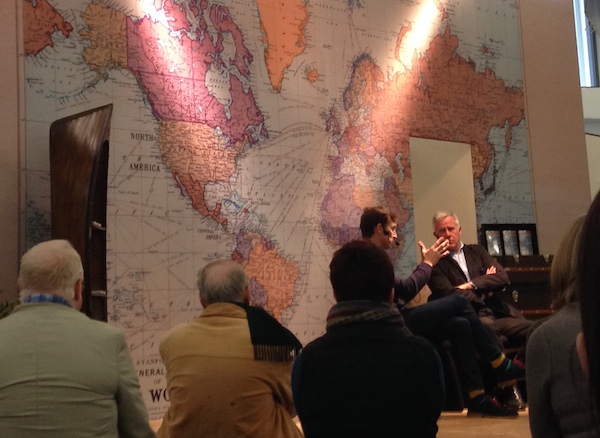 If you are looking for inspiration for your next trip, or already know where you are headed but are after a fabulous deal or something a little more tailor made, this show is definitely worth a visit! It certainly left me with itchy feet!