Newcastle Official On Airport Short Stay 1
" Easy as pie. I needed to make a last minute alteration to my booking and they could not have been more helpful. Highly recommended." - Mrs S Freeman
£ 12.33
Last 7 days
Average Price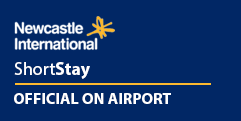 This is an official on-airport Short Stay car park where you park your own car and keep your keys.
Transfers
The terminal is within walking distance from Short Stay.
Directions
The airport is 10 minutes from Newcastle city centre on the A696. Turn right at the roundabout into the airport complex (or left if you're coming along the A696 from the north), then take the first exit at the next roundabout and follow the signs for the short-term car park - it's directly opposite the terminal.

If you're using a sat nav, the postcode is NE13 8BZ.
Arrival procedure
On arrival, please take a ticket at the entry barrier, then park your car and walk across the road to the terminal. Please keep your ticket somewhere safe, as you'll need it when you come back.
Return procedure
On your return, please walk back to the car park. At the exit barrier, you'll need to insert your ticket and the barrier will raise and allow you to exit. If you have any problems, press the help button and quote your car park booking reference.
Security
The car park has 24-hour CCTV, 24-hour security patrols, entry and exit barriers, a fence and floodlighting. It holds the Park Mark award.
EXTRAS
Disabled facilities
Additional information
Please note from the 7th January 2019 Short Stay will be changing its name to Short Stay 1.

The car park does not accept trailers or lorries.
Short Stay Weekend
Booking are available for 4 days maximum between Friday and Monday only.
Short Stay 1 Saver / Weekend Non-Flexible
These are non-flexible packages cannot be cancelled or amended.
Newcastle Official On Airport Short Stay 1 reviews
Our average review score for Newcastle Official On Airport Short Stay 1 is 3.5 from 42 reviews.
I lost my ticket and the office were very kind and helpful
October 23, 2018
Very good ..all went as planned
March 20, 2018
Beware. I had prepaid parking for 3 days which cost £33.99 for the period 08:00 on Friday, 10 November 2017 to Exit: 23:00 on Sunday, 12 November 2017. Although my flight was slightly delayed I tried to exit the car park on Sunday at 22.30. The barrier would not open and the display told me that I had to pay at the pay station. Tired and keen to get home and not having the 'book out' time to hand, I assumed that this was because the delayed flight meant that I had gone over the allotted time by a few minutes. I was astounded to find that I had to pay an additional £63 to get the ticket back in order to get my car through the barrier. Today, the 13th Nov and with a nights sleep I was even more astonished to discover on revisiting the booking that I had been trying to get out 30 minutes before the 'book out time'. I don't know if the £63 charge is a penelty for trying to get through the barrier 30 minutes before the period end or if it was because of a technical error. 3 days parking has cost me £96.66. I have no quibble with the £33.99 but the additional £63 feels like theft.
November 13, 2017
We were not allowed out even though we were still in time got assistance over intercom asked a load of questions gate opened no even an apology
December 10, 2016