Liverpool Chauffeur Parking
" Extremely courteous, even at 5am in the morning! Everything very efficient, an excellent service." - Don Searle
£ 31.06
Last 7 days
Average Price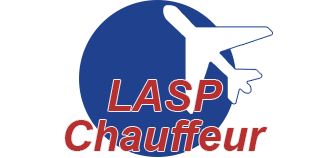 Directions
Please check your confirmation email for details.
Arrival procedure
Please call the chauffeur 20 minutes prior to arrival at the airport to let him know that you are running on time, they will arrange to meet you at EXPRESS drop off at the airport.

Once there, they will help you unload your luggage and take your car to be stored at a secure car park for the duration of your trip.
Departure procedure
Please call the chauffeur on your return to let them know you have collected your luggage and cleared customs. They will be waiting at a pre-arranged designated area with your vehicle.

On leaving Short Stay car park you will incur a cost of £2.00.
Security
The security measures at this car park include: uniformed staff, CCTV, secure entrance with gate and barrier, fully fenced, hard standing, security patrols at night. This car park holds the Park Mark Safer Parking award.
EXTRAS
Additional information
You will need to pay £2 to exit the drop off zone when you collect your car.

IMPORTANT: There are height restrictions in place at Liverpool Airport. If your vehicle exceeds 1.9 metres in height (including roof boxes), you must inform the chauffeur prior to arrival, as they will have to meet you at a different part of the airport.

The meet time given are the times the chauffeur have scheduled for you any other times cannot be guaranteed.
Maximum car size
Large MPV
Other Services
Car valet. Start up service.
Liverpool Chauffeur Parking reviews
Our average review score for Liverpool Chauffeur Parking is 4 from 22 reviews.
Excellent service, even sorted out a flat battery!! Will definitely use the service again
September 25, 2017
This is the second time I have used the Chauferured Parking and once again I found it to be an excellent service, The staff have been very pleasant and were at teh airport to take my veh and were outside waiting on my arrival. I would reccommend this service and will use again in the future
October 18, 2008
Very impressed with the service - hassle free, quick and affordable!
October 16, 2008
Disappointing. Original booking & confirmation service was very efficient. I fly fom Liverpool quite regulary with work and normally use an alternate company. Service was poor from the driver - I was early for my flight and advised the driver not to rush as I was happy to wait because I was early and ahead of the time agreed. On both calls, the driver seemed very impatient and was not corteous or friendly. Majority of companies are happy the client is early or on-time. On return journey, I phoned once I had collected my luggage, service was very friendly, courteous and professional on the call. I had to wait 10 minutes at the pickup point (which i do not mind in particular) but again the driver was not very professional in any dealings with me. Overall it was a shame that the face-to-face dealings let down the otherwise good service. My colleague on the same flight journies used an alternate company, had superior service and a far better experience. I would be reluctant now to recommend this company to any of my business colleagues.
September 8, 2008
a first class service waited ten mins on departure chauffer was waiting for us on arrival will use them again
June 15, 2008
Getting results for Liverpool Chauffeur Parking
No results found for Liverpool Chauffeur Parking for your chosen dates.
See results for more car parks