Edinburgh PremiAir
Compare and pre-book this car park at Edinburgh airport to save up to 60% off gate prices.
£ 16.00
Last 7 days
Average Price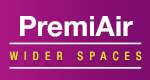 Directions
Exit the M9 at junction 1. Shortly after, you'll come to a large roundabout, and you'll need to take the third exit onto the A8 Glasgow Road. As you drive along this road, you'll need to take the lefthand slip road just after Islington Road. Follow the slip road round and you'll see the car park on your left.
Arrival procedure
When you arrive at the car park, please drive up to the barrier and take a ticket. Keep this ticket safe as you'll need it to leave the car park. If you have any problems, just press the intercom button and make sure you have your booking reference number to hand. Once you've got your ticket, the barrier will raise and you can drive in and park your car in a space. Then, offload your luggage and catch the transfer bus to the terminal. Meanwhile, your car will stay exactly where you left it as you'll get to keep your keys with you!
Return procedure
When you return, simply catch the bus to the car park to collect your car. Please drive up to the barrier, put your ticket in the machine so the barrier will raise and drive home.
Security
This car park has CCTV, 24-hour patrols, and fences. It has even won a Park Mark award for its security.
EXTRAS
Disabled facilities
The car park has disabled bays for blue badge holders and bays for parents with children.
Additional information
There are no height limits at this car park.

If you stay longer than your booked time, you'll be charged £12.50 per day.
Edinburgh PremiAir Wider Spaces
The PremiAir Wider Spaces product has wider marked out bays and is fully tarmacked. This will suit passengers who have luxury vehicles and do not mind paying a little extra for a premium product.

Please know that this product has a Flexible and Non-Flexible (non0refundable) options.
Edinburgh PremiAir reviews
Our average review score for Edinburgh PremiAir is 4.5 from 230 reviews.
Excellent experience with excellent customer service. Hassle free! The driver even dropped us near our car as we were the last customers off the bus. Frequent bus service, excellent location. Will definitely use again.
February 16, 2019
All very smooth and I've been 3 times recently and all good!
October 9, 2018
Could not fault anything about the service or facilities
September 11, 2018
Everything from the booking to dropping off the car and picking it up again was smooth and efficient. I'd highly recommend this service and will definitely use it again. Thanks
September 1, 2018
1st time parking here and would definatlye use again.Directions were spot and and no issues funding a space. Busses were on time and well run. No issues with entering or leacinf. A seamless experiance.
August 9, 2018