Gatwick I Love Park & Deliver
Compare and pre-book this car park at Gatwick airport to save up to 60% off gate prices.
£ 20.37
Last 7 days
Average Price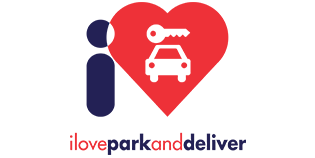 Drop your car off at the car park on arrival and collect it from the terminal forecourt on return.
Directions
Leave the M23 at Junction 9, signposted for Gatwick airport. Take the second exit at the first roundabout signposted Redhill A23. At the next roundabout take the fourth exit towards Redhill A23. At the next roundabout take the first exit onto Povey Cross Road. Take the next turning on the left to the Travelodge. The car park will be on your left-hand side.
Arrival procedure
On arrival, as you enter the road for the Travelodge the car park will be on your left with a green fence. Please follow the fence, enter the car park and bear left, parking in one of the lanes outside the reception office. If the gate is closed, please press the intercom). Then unload your bags and place them in the bus shelter or the bus if it is already there, and check in at reception. Your car will be parked for you in the secured car park while you get the shuttle bus to the terminal.
Return procedure
On your return, once you have cleared customs please call the car park on 01293 824221 (option 1) and make your way to the Approved Operator area of the forecourt where your car will be brought back to you. If you have any problems with the first number call 07805927969.

South Terminal:
Exit the building and take the lift down to the ground floor. Cross to the far lane marked Approved Operator where your car will be delivered to you.

North Terminal:
Exit the building on the ground floor, cross over and pass between the two car parks where you will see the Premier Inn. Wait in the lane opposite the Premier Inn where your car will be delivered to you.
Security
The car park is secured by fencing, CCTV, lighting and secured gate entry. It also holds the Park Mark award for security, is an airport 'Approved Operator' and is Trading Standards 'Buy with Confidence' accredited.
EXTRAS
Disabled facilities
If you have accessibility needs, the car park will upgrade you to a full meet and greet service free of charge. Please call them once you've booked to arrange.
Additional information
You'll be required to leave your keys with the car park.

There are no height restrictions but all vehicles must be able to fit in a standard size bay. Cars with more than 9 seats, taxis and long-wheelbase vans cannot be accepted.
Gatwick I Love Park & Deliver reviews
Our average review score for Gatwick I Love Park & Deliver is 1 from 1 review.
The only reason this company gets one star is because the initial drop off service was good. However, on our return journey to Gatwick a week later we discovered (too late to take it up with the driver) that our electric Nissan Leaf had 30 miles less on the battery than it did when we dropped it off. To save going into detail, the company have basically called me a liar because I didn't have the wherewithal to take a photo of the mileage when I dropped it off. There was 60+ miles on the battery when we dropped of our car which was sufficient for our 40 mile journey home plus any supposedly nearby parking which I was told could be anything up to a16 mile round trip, then only 8 miles because they only had it a week. As a result of the company doing goodness knows what to use up 30 miles worth of battery we had to stop off at Pease Pottage service station and charge up to the value of £5 (which would have been much cheaper at home) in order to get home, which made our return journey back longer and more stressful than it needed to be. I also agree with a previous reviewer about turning everything on/up - they shouldn't fiddle with settings. The ignorance of the person I telephoned and spoke to once we had driven away beggared belief - he said that the battery had probably dropped some charge because it had been standing for a week - the moron obviously knew nothing about electric cars and instead of keeping it zipped he came out with utter drivel, probably because he was talking to a woman and he thought I wouldn't know any different. This company may not drive your car for lots of miles as in some horror stories I've seen/read about in the media, and 30 miles probably wouldn't register much on a petrol/diesel car's fuel tank gauge, but in our case it made the difference of whether we could get home or not. The company have refused to accept any sort of responsibility and have accused me of blackmail because I said I was going to write as many bad reviews as I could. They told me that I was not going to be reporting facts because I had no proof of the mileage when I dropped the car off. Seriously?! When you have an electric car you ALWAYS make sure you have enough miles left on the battery for a return journey home and then some. So to be accused of lying about the mileage just adds insult to injury to the entirely already bad situation. As Purple Parking have them on their website I am, at the time of writing, hoping they will intervene on my behalf. All I want is to find out what exactly happened to my car whilst it was in their care and for them to pay the £5 we had to pay to charge it up - I might even ask them to pay for the two drinks and cakes we had too whilst we were waiting which cost us another £12! I Love Park and Deliver have not a clue what customer service is and judging by the overall bad reviews, I'm not the only one who thinks this.
February 21, 2019
Getting results for Gatwick I Love Park & Deliver
No results found for Gatwick I Love Park & Deliver for your chosen dates.
See results for more car parks