Travel and tourism statistics for 2016
15 Jan, 2020
Will Davies
1 Comment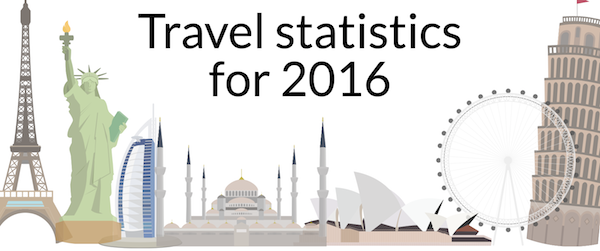 Here at Airport Parking Shop, we are interested in all things travel, so we were very keen to have a look over the travel and tourism statistics for 2016. We looked at the most visited cities in 2016, the economic impact of travel and tourism, travel trends and looked into what the future could hold for the industry. Enjoy!
The 10 most visited cities in 2016
10) Seoul, South Korea – 10.20 million visitors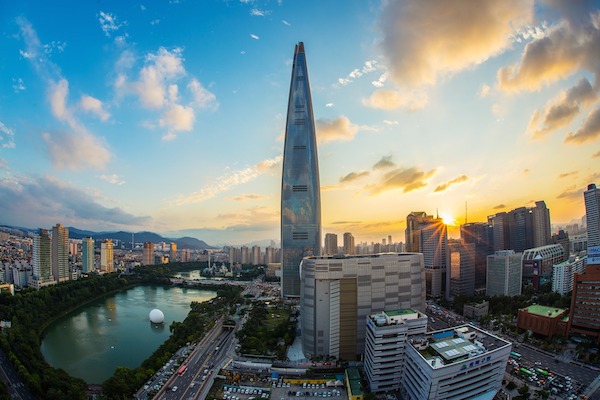 Seoul may have slipped slightly in the rankings from 2015 (9th to 10th) but it still manages to attract over 10 million international visitors per year and it's hardly surprising!
9) Tokyo, Japan – 11.70 million visitors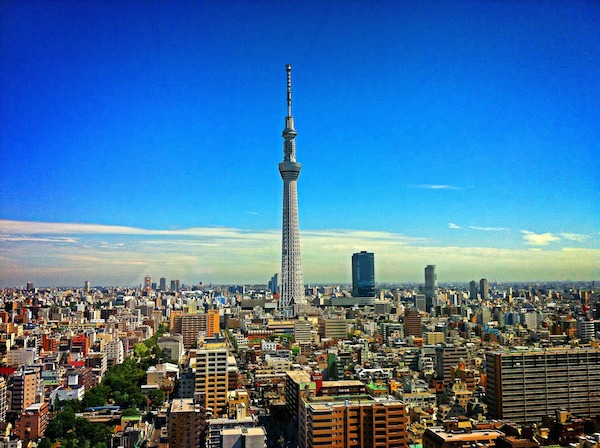 Tokyo has soared up the tourism rankings in recent years. Between 2009 and 2015 the capital city of Japan has witnessed a 14.6% increase in international visitors; that's the second biggest growth rate in the world, just behind Taipei.
8) Istanbul, Turkey – 11.95 million visitors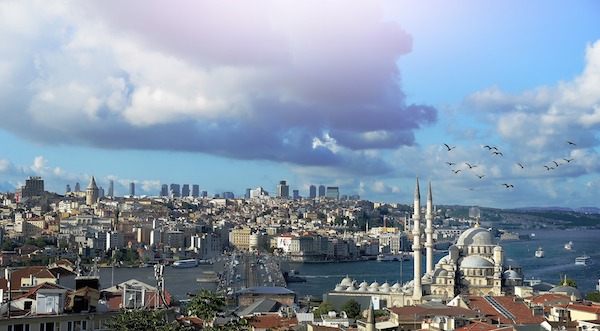 Istanbul slipped from 5th to 8th in 2016 and although less people visited the the most populous city in Turkey, remaining in the top 10 most visited cities is a huge feat for the city; especially when you take into consideration the recent troubles in Turkey and Syria.
7) Kuala Lumpur, Malaysia – 12.02 million visitors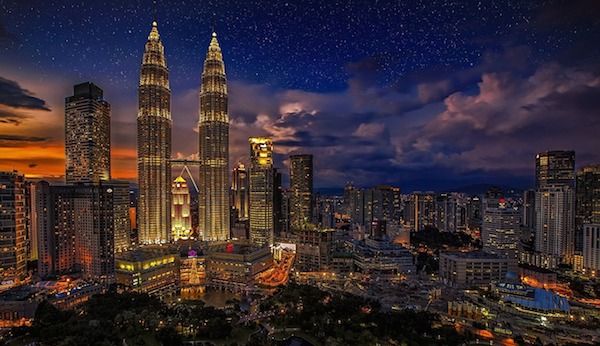 Kuala Lumpur moved up one position from the 2015 city rankings and was able to entice a further 1 million international visitors in 2016.
6) Singapore – 12.11 million visitors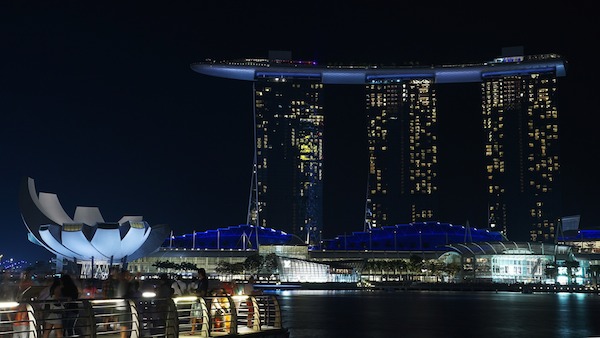 Singapore also moved up one place from the 2015 city rankings and was the second most visited city in Asia for 2016.
5) New York City, USA – 12.75 million visitors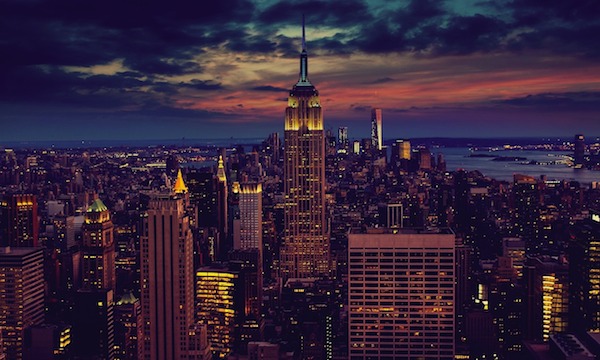 Surprised that the Big Apple only ranks 5th on this list?  It has actually improved from 2015 rankings, where it placed 6th. It also managed to attract a further 500,000 visitors in 2016.
4) Dubai, UAE – 15.27 million visitors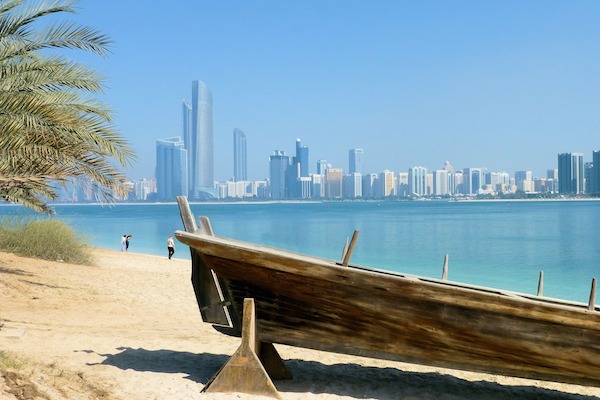 Dubai managed to keep its 4th place in the rankings and increased its visits from international visitors by 1 million in 2016. For every resident there were almost 6 visitors in 2016.
3) Paris, France – 18.03 million visitors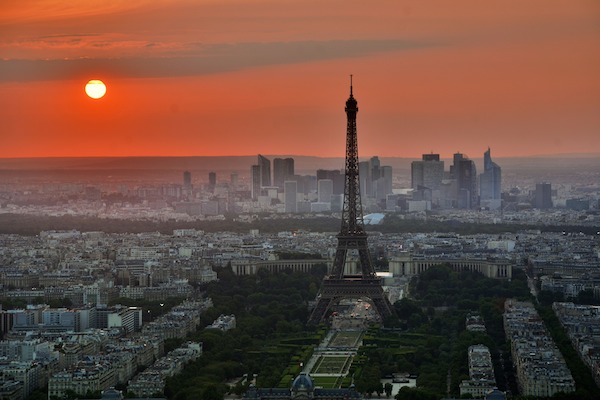 Paris experienced one of the biggest increases in international visitors in 2016, with the capital seeing 2 million more visitors than the previous year.
2) London, England – 19.88 million visitors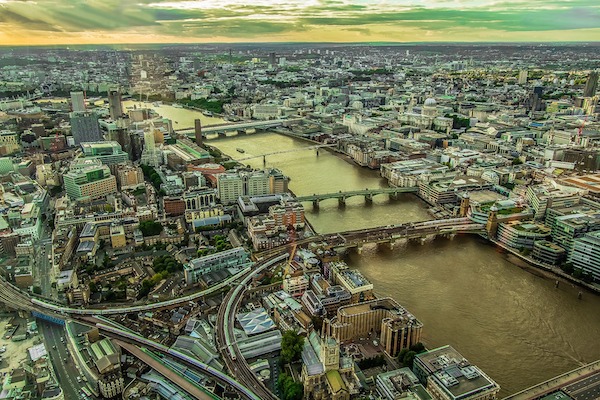 London was finally knocked off the top spot in 2016! It still managed to increase its amount of international visitors but Bangkok's incredible surge to the top was too much …
1) Bangkok, Thailand – 21.47 million visitors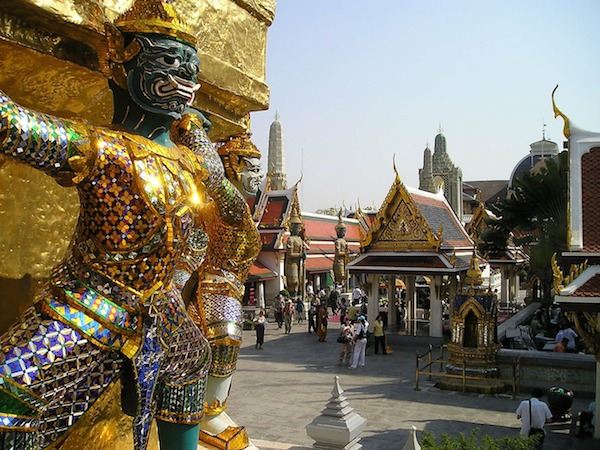 Bangkok's extra 3.2 million international visitors in 2016 was enough to crown the capital champion!
Read more:
http://newsroom.mastercard.com/wp-content/uploads/2015/06/MasterCard-GDCI-2015-Final-Report1.pdf
http://uk.businessinsider.com/the-most-visited-cities-around-the-world-in-2016-2016-9
http://uk.businessinsider.com/the-10-most-visited-cities-in-the-world-2015-6
Economic impact
It is estimated that travel and tourism generated around $7.5 trillion in 2016, which is equivalent to around 10% of the worlds GDP. That figure shows no sign of slowing down either, in fact it has grown for 6 consecutive years.
Employment
In 2015 the travel and tourism industry contributed to around 9.5% of global jobs and that figure was expected to increase by 2.2% in 2016. The figure also includes jobs that are indirectly linked or supported by the industry; direct contribution accounted for around 5.5% of jobs worldwide for 2016.
Read more:
http://www.wttc.org/-/media/files/reports/economic-impact-research/regions-2016/world2016.pdf
Key travel trends in 2016
Long haul love
A number of airlines have reported 350% increases in the number of long haul flights taken since 2006 and a whopping 850% increase in families travelling to long haul destinations. This trend continued in 2016, a wider range of aircraft became available meaning that British holidaymakers could save up to £200m per year!
Western Mediterranean
Destinations such as Spain had a very strong 2016, the number of holiday bookings for the summer months smashed that of 2015. According to ABTA, the reason for this is down to holidaymakers going for 'tried and trusted' destinations.
Tailor made
2016 saw a 6% increase in people opting for 'bespoke' or tailor made holidays. The most popular age categories for this type of holiday were 25-34 and over 65s.
Active holidays
Previous years have seen older holidaymakers opt for 'active holidays', but 2016 seems to have bucked this trend with 9% of 16-24 year olds and 12% of 25-34 year olds taking an adventure or challenge style holiday.
Summer of sport
The summer of 2016 was a great one for sport. The European Championships saw over a million international visitors land in France to cheer their nations on, whilst the Olympics in Brazil attracted roughly 500,000 foreign visitors. This type of holiday was male dominated as roughly 9% of men went on sport focused trip compared to 3% of women.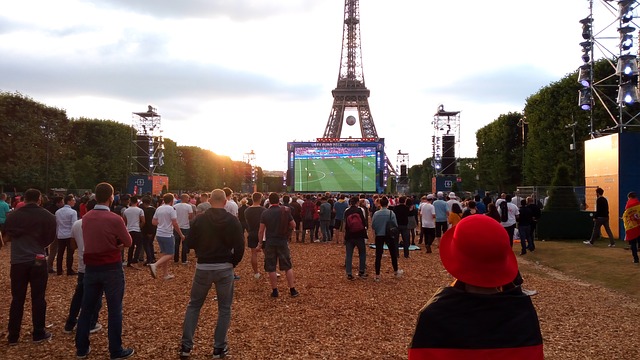 Read more:
https://abta.com/assets/uploads/general/ABTA_Travel_Trends_2016_210116.pdf
Travel forecast for 2017
Brexit uncertainty? Maybe, maybe not …
With all the uncertainty surrounding Brexit, many had predicted that 2017 may be a tougher year for the travel and tourism industry, particularly in Europe. After all, we've already seen how Brexit has negatively affected the GBP, resulting in poor currency exchange rates for Brits. However, bookings for overseas holidays in 2017 have risen 11% from 2016 for summer holidays, although this could be down to holidaymakers realising that there could be potential difficulties further down the line and therefore securing a holiday as early as possible.
New territories
Over a quarter of all holidaymakers claim that they would like to visit a country they've never been to before and a third have said that they would like to try a new city or resort, even if they have been to that country before.
Domestic tourism
With currency fluctuating due to Brexit, domestic holidays in the UK are set to see a nice increase, they could possibly return to the levels seen in 2012 when London hosted the Olympics. With Hull being the City of Culture for 2017 and Edinburgh having its 70th festival, they are both set for some of the biggest increases in visitors across the UK.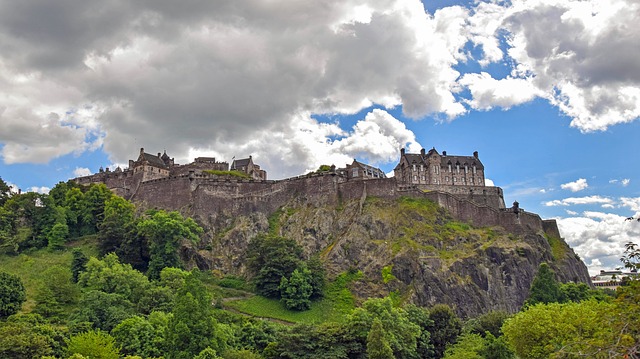 Long haul city breaks?
It may sound odd, but with city breaks becoming increasingly popular (53% of Brits had a city break in 2016) and more direct long haul flights becoming available, long haul city breaks are set to take off in 2017. Who fancies a long weekend in Bangkok!?
Read more:
https://abta.com/assets/uploads/general/ABTA_Travel_Trends_Report_2017.pdf
Overall, 2016 was another fantastic year for the travel and tourism sector. Travel trends may be continuously shifting, but the sector is still witnessing increases in the amount of holidaymakers packing their bags and in the amount of GDP that the industry generates.