Your top Travel Peeves: what annoys you most?!
20 Jul, 2021
Franki Napolitano
No Comments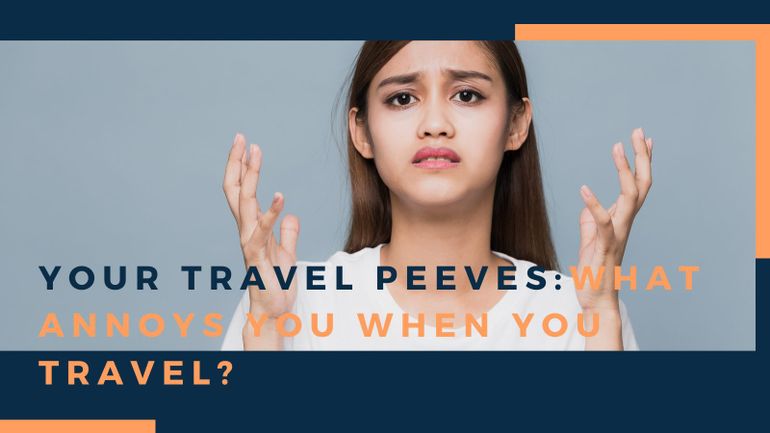 Admit it, you love a moan as much as the next person! And what better to moan about on today's blog than the top travel peeves of this year?!
We surveyed a whole host of our followers to see what exactly grinds their gears when it comes to travel.
Unsurprisingly, an Obnoxious Seat Neighbour topped the list with 55% agreeing it was their top travel peeve. Not far behind we had overcrowding, crying children and rude staff. Do you agree with these?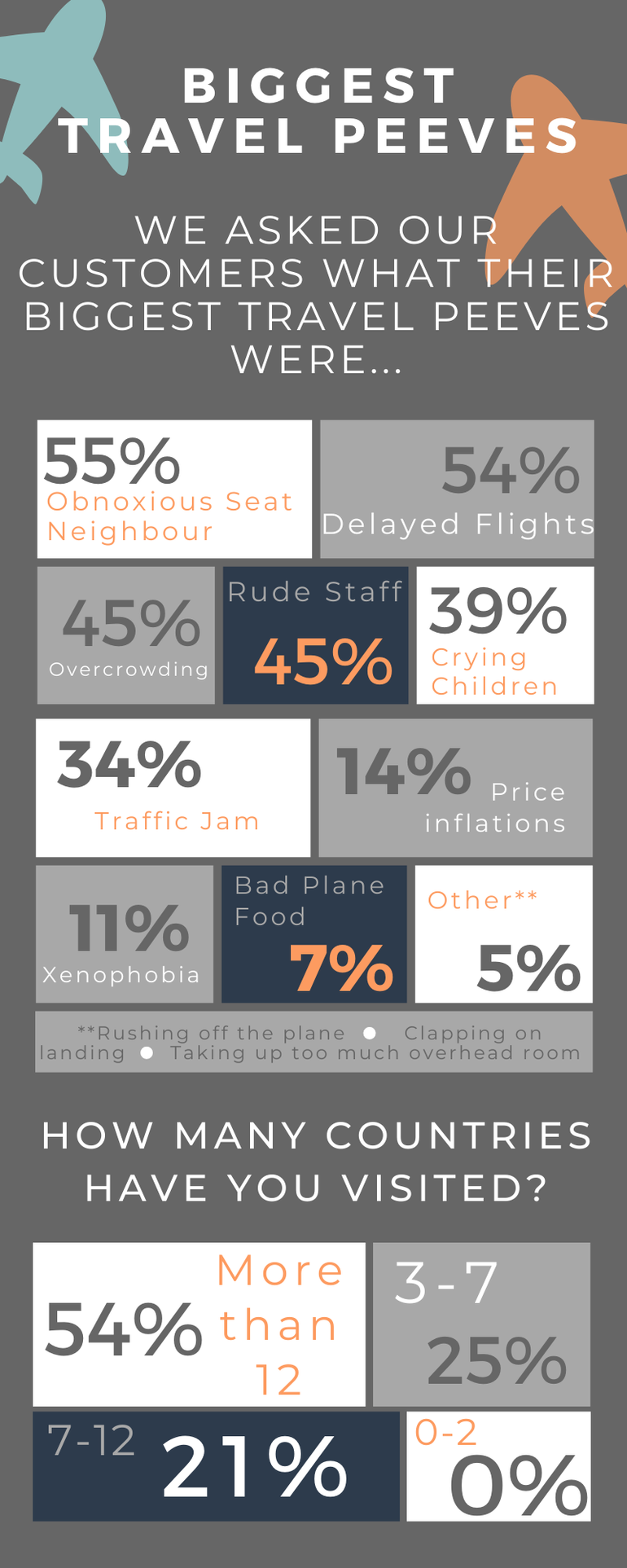 We have to agree with the clapping on landing, too…Have you got any others to add to the list?
We also gave our respondents the chance to have a little rant or tell us a funny travel tale from their locker, and so here are a few of our favourites!
Those obnoxious seat neighbours…
"I once travelled 11 hrs to Sri Lanka. On the flight the flight attendants asked if me and my mum could spilt up so a family could sit together (mother with 3 children) I ended up next to them and babysat for 11hrs! I fed them and they watched my TV. The mum didn't acknowledge me or say thanks!!!" – Colette 
"It's all about personal space, we all know it's going to be pretty cosy if you're in economy. I can't deal with people who insist on having the seat constantly reclined in front of me, or people in the same row 'spreading' out arms and legs etc.. Also, keep your bloody shoes on!!" – James
When Travel Tech goes wrong…
"Almost missing my flight as a result of a certain airlines "update" app not updating to alert of boarding starting. It had been giving flight updates right up until it stopped working. Good job I thought I had better check the gate else I would have missed my flight." – Pete
Some of our other faves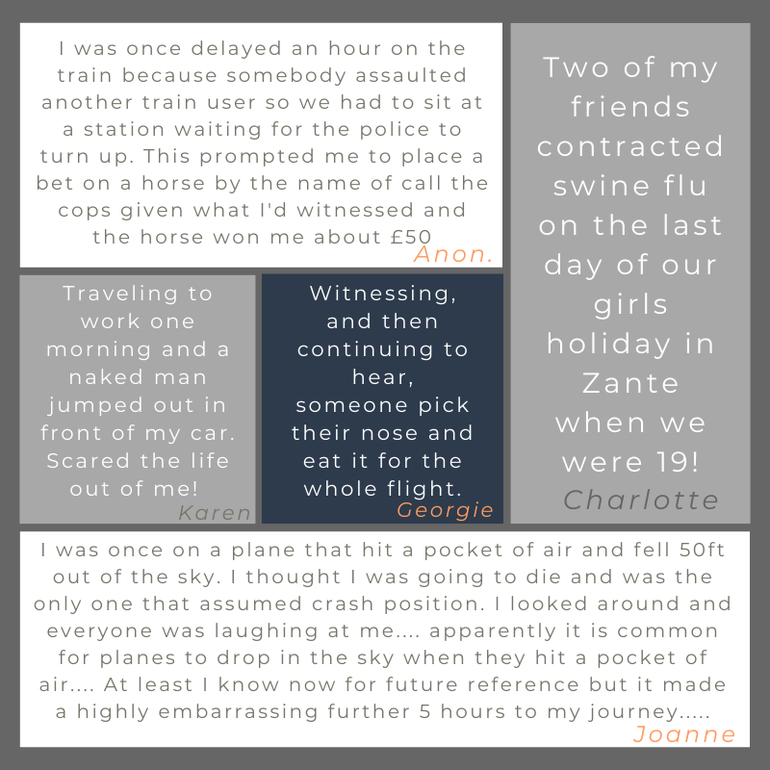 And one last one from me: I almost had to pay £120 to change my name on my plane ticket as my friend had booked it under Franki, and not my full name, Francesca. Luckily the airline changed it free of charge as I hadn't booked the ticket, but not before telling me I should change my name by deed pole if I didn't like my 'real' name…🙄
Have you got a travel peeve you'd just love to get off of your chest?! Use the comments below!
Happy ranting!