Our top picks: 5 best Christmas Market Destinations
17 Apr, 2019
Jurga Sefton
No Comments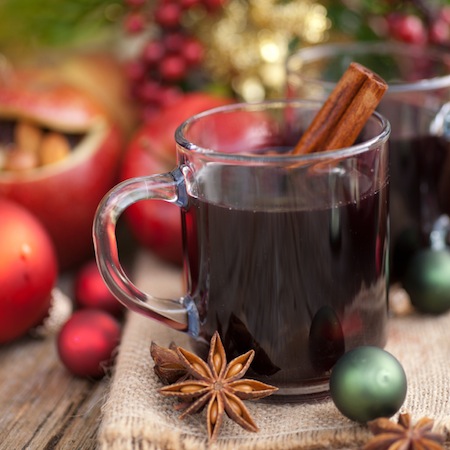 With Christmas fast approaching, many of us feel we could do with a sneaky weekend away to escape the stress of the Christmas shopping. Whether you feel like having a spot of winter sunshine or really getting into the Christmas mood by visiting of the best Christmas market destinations, make sure that if you are leaving your car at the airport you get the best possible rate by visiting our Airport Parking Shop.
Berlin
There is no doubt about it: the Germans really know how to put on a Christmas Market and one of the best destinations is Berlin with no fewer than five major markets. Whether you prefer the traditional market, or the one with the outdoors ice-rink or fair, there is one to suit everybody.
A trip to Berlin would not, however, be complete without a spot of sightseeing. If museums are your thing, don't miss a visit to Museum Island for its treasure trove of antiquities. If 20th century history is of more interest, you are going to love seeing the many sections of the Berlin Wall and Checkpoint Charlie.
Berlin has two airports, and between them they are served by flights from London Heathrow, Gatwick, Stansted and Manchester.
If you plan on stuffing your suitcase full of Christmas goodies, to say nothing of the duty-free, which could help spread a little Christmas cheer, then taking your car to the airport definitely makes sense. Use the links above for the best possible rates.
Paris
If you prefer your Christmas Market to have a French flavour then why not visit Paris? Christmas markets may have originated in Germany but the concept has been embraced by Paris and there are countless Christmas Markets all over the capital. The largest is on the Champs-Élysées where you will find 160 chalets selling everything from food and wine to arts and crafts plus some beautiful decorations for your Christmas tree.
Once you have done all of your shopping, whether at the Christmas Markets or in shops such as Fauchon or Printemps, then you might like to visit one of the many museums or art galleries on offer in the city. If the thought of yet more crowds is off-putting, skip the Louvre and head for the lesser known Jacquemart André.
Paris is an expensive city to visit, especially if you want to treat yourself to some high-class cuisine, so making savings on airport parking will help the budget. The French capital is well served by flights from London Heathrow, Gatwick, Birmingham and Manchester, so check these airport parking deals to bag a bargain.
Salzburg
One of the oldest in Europe, Salzburg's Christmas Market is held near the Cathedral and at the foot of the city's imposing fortress. Beautiful at all times of the year, Salzburg in the snow is even more picturesque. Good public transport makes it possible to combine your weekend of Christmas Market shopping with a day trip to the Tyrol.
With the money you could save on your airport parking why not treat yourself to a horse-drawn sleigh ride? Salzburg airport is served by flights from Gatwick, Stansted, Birmingham and Manchester, so compare prices before booking.
New York
New York may seem a long way to go for a few days but many Christmas shoppers swear by it, saying that the savings they make on their Christmas presents pay for their fare. Whether or not this is right, there is no doubt that the Big Apple is a great destination whatever the weather. Whether you are a shopaholic, a culture vulture or just enjoy the buzz of the big city with its bars and restaurants, as well as views of iconic landmarks such as the ice rink at the Rockefeller Centre, there is something for everyone.
All of New York's airports (JFK, Newark and La Guardia) are served by direct flights from London Heathrow, Birmingham and Manchester. Gatwick will join the list in summer 2014. If you want to fly from Stansted, a change of plane at a European hub is necessary.
Marrakech
If you want to escape not only the winter weather but also all mention of Christmas, then Marrakech is a good choice. Relatively close to Europe and yet culturally a million miles away, Marrakech offers winter sun and a fascinating taste of Islamic culture. If you can't resist looking for Christmas presents with a difference, how about some Ali Baba slippers or spices from the souk?
Marrakech has flights from London Heathrow, Gatwick, Stansted, Birmingham and Manchester.
Have a Merry Festive Season!