The Ultimate Whistle-Stop Guide to Japan: Where, What, and Why!
20 Jul, 2021
Alice Fowler
No Comments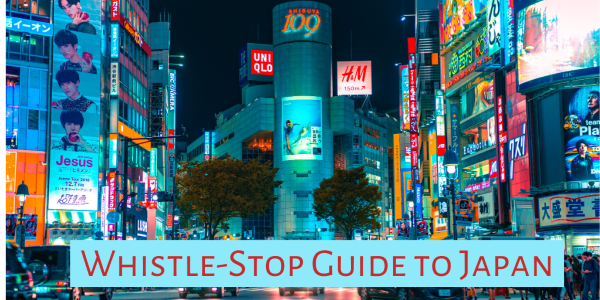 So you wanna go to Japan? It's an incredible country, rich in culture with some beautiful towns, cities and scenery. Having spent a year living there, I thought I'd put together top places to visit in Japan and the areas you should consider going to!
A few things before I begin, if you are flying from Europe do be prepared for the long flight.  If you fly direct you are looking at around 12 hours, and if you make a stop your total travelling time can be anywhere from 18-24 hours! These top tips on how to survive long haul flights may help you cope with the journey.
Secondly, the time of year you choose to go is also important. Here's a quick summary of what to expect!
Summer in Japan
Humid, humid, humid! I cannot emphasise this enough. Summers in Japan are humid and hot, so be prepared to be showering often, drinking lots and carrying a small towel everywhere! The other downside is if you are heading there in the early Summer, around June to July, you will coincide with the tsuyu, the rainy season. Downpours can be sudden, torrential, and violent!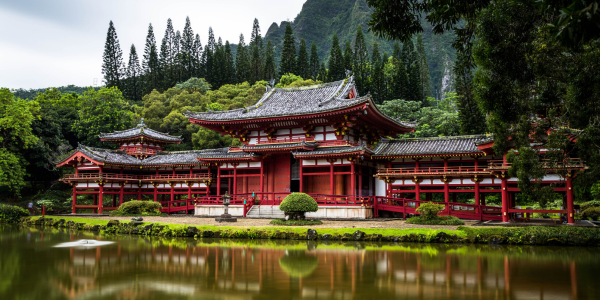 Autumn in Japan
Beautiful colours blanket the country during autumn, and there are certain locations simply famous for their Koyo (autumn leaves). This can be a great time to visit because the temperatures have dropped and it is normally relatively dry. The whole country will be covered in beautiful red, orange and yellow leaves, making Japan a breathtaking place to visit during this season! Unlike UK and US where it is Autumn late September, in Japan, it is still summer at that time. The best time to see the beautiful colours is end of October to end of November. But of course, it can vary depending on the part of Japan you are visiting.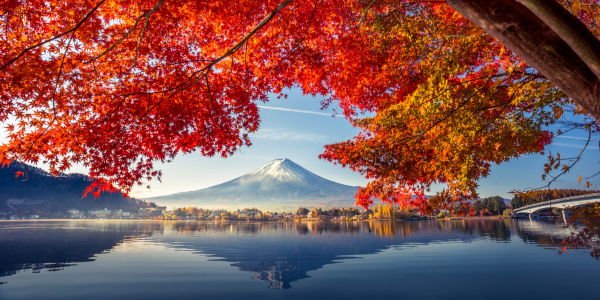 Winter in Japan
Winters in Japan aren't particularly cold if you are sticking to the Southern areas, with temperatures rarely dropping below 0 degrees celsius. Northern areas are of course a different story, with many being very popular for winter sports due to the snowfall. They aren't particularly wet however, and can be quite sunny.
This is exactly why Northern part of Japan are the perfect area to visit if you're a lover of winter sports like skiing, snowboarding and much more! There are also various winter festivals held, one of the must-see ones is the Sapporo Snow Festival in Hokkaido.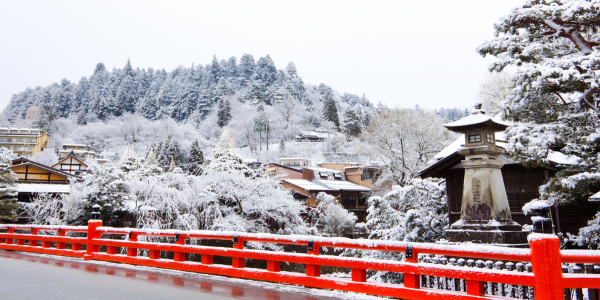 Spring in Japan
Spring in Japan is famous for the hanami, the cherry blossom viewing. However, in general Spring is a good time to visit Japan as the temperatures are warming up but the humidity has not started to escalate to the difficult heights of Summer. Be wary of where you stay though, as the rainy season can start as early as May in some part of the country.
Lastly, our picks below are just a small, by no means exhaustive sample of all the amazing, interesting places you can visit when in Japan, so let's get stuck in!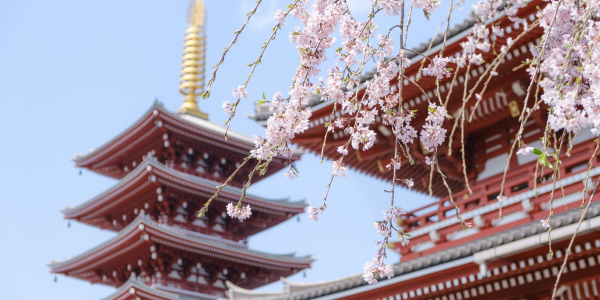 Places to visit in Japan
Tokyo
Why go? The capital of Japan and famous for its bright lights and fast paced life, it would be a shame to skip past the many incredible things to do in Tokyo!
What to Do? Tsukuji Fish Market. Even if you don't like fish a huge amount, it's an incredible sight to behold. Freshly caught and often still wriggling, you can see everything from giant tuna to octopus being prepared! Beware, a very early start will be needed for this one, but it is worth it!
What to See? Meiji Shrine for a traditional, relaxing experience in the heart of the busy metropolis of Tokyo.
What to Eat? Sushi at the aforementioned Fish Market – where else will you eat the freshest, most skilfully prepared sushi?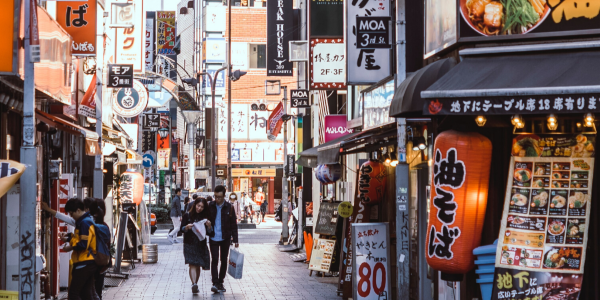 Kyoto
Why go? Possibly the cultural centre of Japan, Kyoto oozes history and Japanese culture from bygone eras. From geisha to shrines, there is so much to see here!
What to Do? Fushimi Inari-Taisha – a shrine dedicated to the god of cereals. It's a great opportunity to do a bit of walking up to the top with some fabulous views. There is also the famous walkway of Torii gates.
What to See? Ginkaku-ji, although often crowded, is definitely worth a visit. This golden pavilion is situated in beautiful grounds and is an iconic symbol of Kyoto.
What to Eat? Shojin ryori is a particular speciality because it was the staple of the Buddhist temples, and so many of the traditional restaurants have a rich history behind their menus. It is essentially tofu and vegetables, so if you are vegetarian you will definitely want to give this one a go!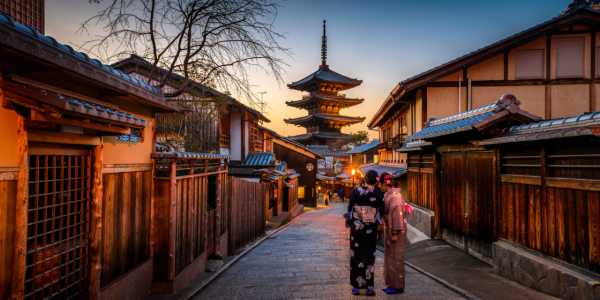 Nagoya
Why go? A heavily industrial city, Nagoya is the third most populated in Japan and is home to many companies including JR Central, Toyota, Mitsubishi Motors and many more. It has an intriguing history and there is plenty to do!
What to Do? If you are an automobile fan you must book a tour at the Toyota plant. The whole thing takes a couple of hours and involves some walking but it is great experience.
What to See? Nagoya Castle – steeped in history and mostly destroyed during the war, it has since been restored. You have great views of the city from the top!
What to Eat? Hitsumabushi if you like freshwater eel, or Misokatsu if pork is more your cup of tea!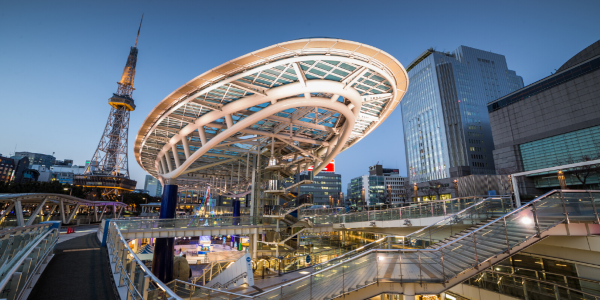 Osaka
Why go?  Street food, night life, history, and architecture, Osaka has it all! From the castle to the shopping, there is everything in this bustling city.
What to Do? Universal Studios is always very popular when visiting Osaka, but if that's not your thing, take a stroll down Dotonbori and Namba for the bright shop fronts and street food.
What to See? Osaka Castle is surrounded by stunning parks, and during cherry blossom season it is one of the top places to visit to view the beautiful trees!
What to Eat? Okonomiyaki! Everyone has their own favourite way to describe this dish, but it's essentially cabbage, batter (like a pancake) and then different toppings. It is definitely a must eat.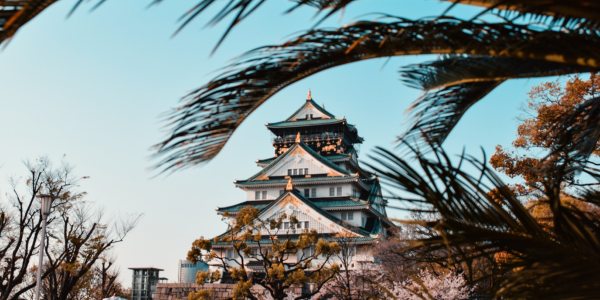 Hiroshima
Why go? A sombre history means that the name of this city in the more Southern region of Japan is known worldwide.
What to Do? Head out of Hiroshima and take a trip to nearby Miyajima, it is a wonderfully peaceful island where the colours of the Autumn leaves and the floating Torii gate are famous.
What to See? The Hiroshima Peace Memorial Museum is a very important stop. Take your time to wander around the gardens, observe genbaku dome (A-Bomb Dome), and take in the exhibitions and videos.
What to Eat? If you go to Miyajima, definitely try the Momijimanju, it's a leaf shaped sweet treat filled with red bean paste. Okonomiyaki is also a local speciality here.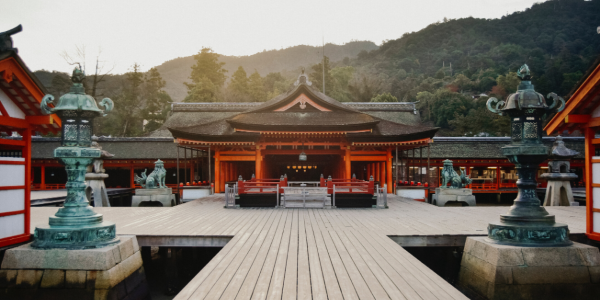 Sapporo
Why go? Home of the Sapporo beer brewery, and located on the Northernmost island of Japan, for a bit of a different cultural experience, this is a must-do!
What to Do? If you can organise it so that you go in February, the whole city prepares for the Sapporo Snow Festival – from giant snow sculptures to snowboarding displays, it is truly a spectacle!
What to See? Hokkaido Shrine is a beautiful building nestled in the woods. It is not far from Maruyama Zoo either, if you wanted to tie the two together!
What to Eat? Miso Ramen has its birthplace in Hokkaido and is definitely worth a try, and there are many restaurants throughout Sapporo serving it, including Ramen Alley!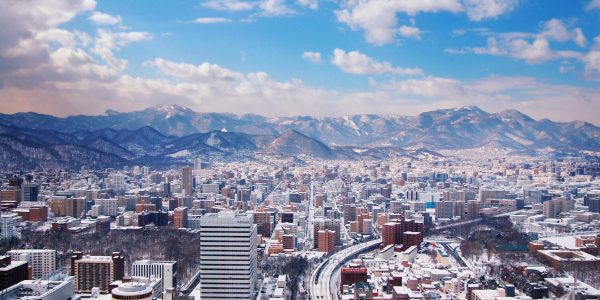 Yokohama
Why go? They attempted to rebuild it in 1960s to make it modern and futuristic, and it is a fascinating history of the early days of foreigners in Japan.
What to Do? Head to Minato Mirai ("Future Port") where you can shop and eat and take in the architecture.
What to See? Yamashita Park – you can actually see many of the sights by using this linked walkway!
What to Eat? Order some sanma-men, which is ramen in hot soy sauce broth!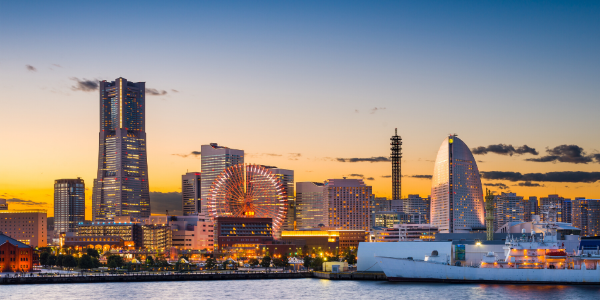 Wakkanai
Why go? Home of the Northernmost point in Japan, it is an intriguing combination of Russian and Japanese cultures.
What to Do? Wakkanai Park is a windy park where you can take a hike and admire the views over the area.
What to See? Cape Soya is the Northernmost point in Japan where you can see the Russian Island of Sakhalin. It is not far at all from Wakkanai itself.
What to Eat? Shabu octopus is a local speciality, but you can also try out some Russian restaurants too!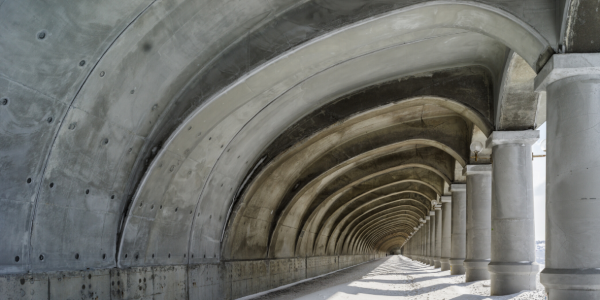 Nagasaki
Why go? An ancient fishing village history with its history changed by World War Two.
What to Do? Visit the Nagasaki Atomic Bomb Museum to learn all about the horrific events of the War, or climb Mount Inasa for one of the most spectacular views of the city.
What to See? Take a ferry to Gunkanjima ("battleship island") an abandoned island that used to be inhabited by coal miners. Tourists were banned from visiting for a long time but can now go on guided tours.
What to Eat? >Castella is a small type of cake that is a relic from the Portuguese influence in the city.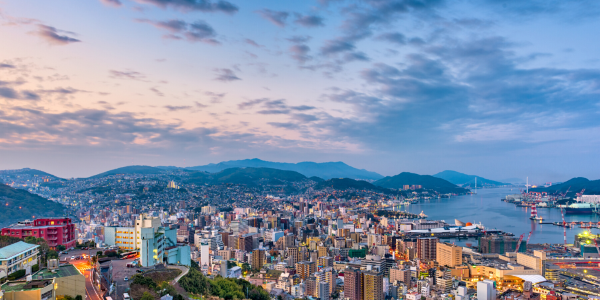 Yamanashi Prefecture
Why go? Home of Mount Fuji – need I say more??
What to Do? Go hiking – if you don't want to tackle Fuji itself there are the Fuji Five Lakes for hiking, camping, and even winter sports.
What to See? Apart from the beautiful mountains, there is the beautiful Takeda Shrine in Kofu.
What to Eat? Houtou– delicious flat noodles and vegetables, and the area is also famous for peaches!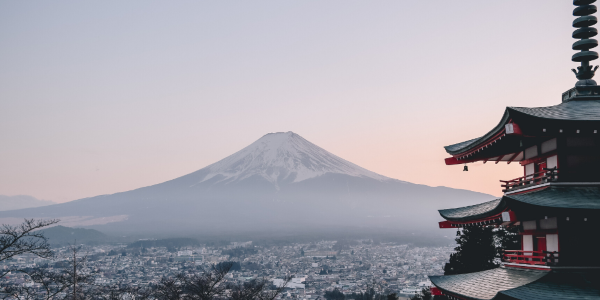 So there you have it! I hope you enjoyed the list of my top pick of places to visit in Japan and that's just the tip of the iceberg – can you choose your next destination!? I'm quite ready to head back there myself!